2014 is biiiiijna afgelopen en dus kan het grote reflecteren beginnen. Leuk om de statistieken in te duiken en eens te bekijken welke artikelen jullie het vaakst gelezen hebben. Het is een erg leuk rijtje geworden en vooral voor de wat nieuwere lezers (welkom!) is het vast leuk om te zien wat voor moois we dit jaar allemaal gemaakt hebben. :)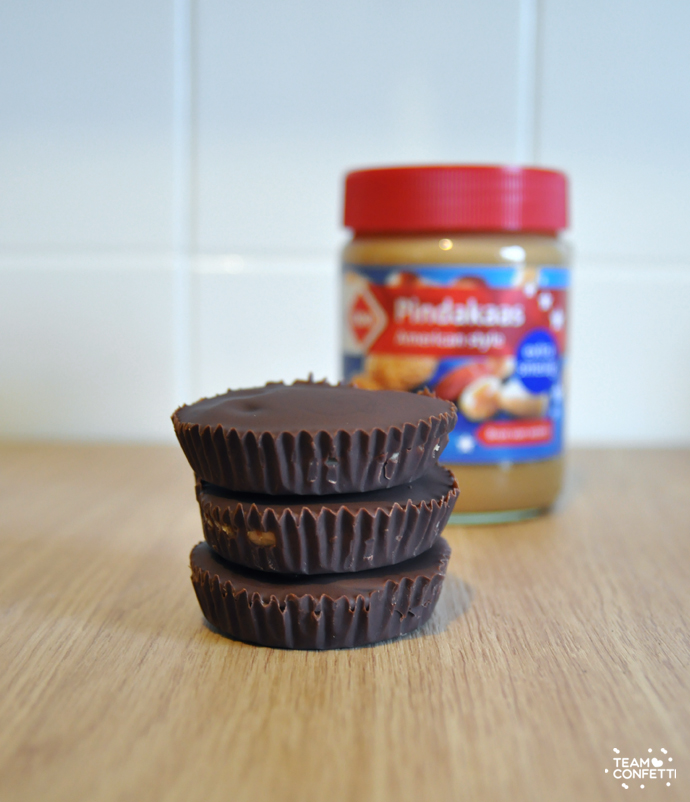 10. RECEPT: PEANUT BUTTER CUPS
Dit is op de valreep een artikel van 2014, op 9 januari om precies te zijn. Maar het is wel een goeie hoor. Poehee, voor mij is 2014 het jaar van de pindakaas. Ik kwam erachter dat het lekker met alles is en peanutbuttercups zijn nog steeds een van mijn favoriete snacks. Nu ik erover nadenk, er moeten meer peanutbutter recepten komen! Voornemen voor volgend jaar. ;)
☆☆☆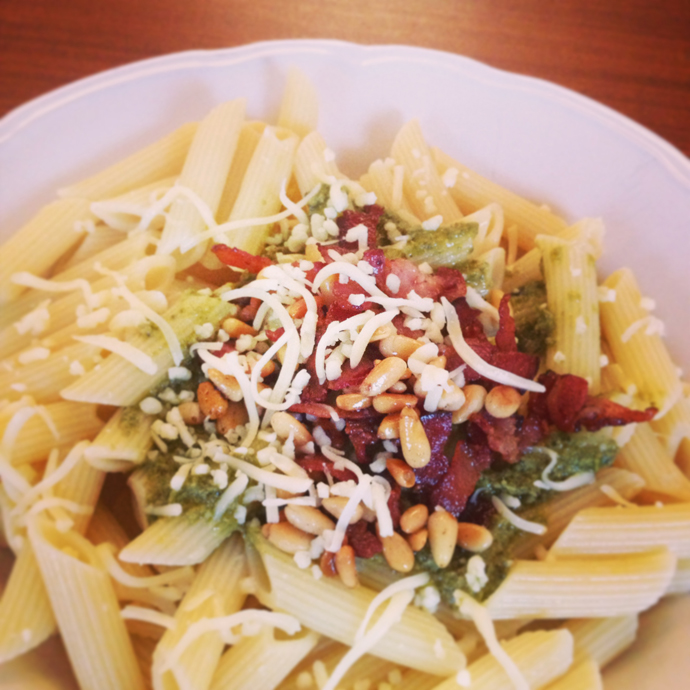 9. NOM NOM NOM TAG
Ik ben gek op tags maken en alhoewel het even duurde voordat deze populair werd (hij werd door de foodblogs veel later opgepikt) was het een van mijn meest ingevulde tags van afgelopen jaar. O.a. Uit Pauline's keuken, Kittehscupcakes en ikbenirisniet vulden hem in. En dat vind ik zo leuk om te lezen. :)
☆☆☆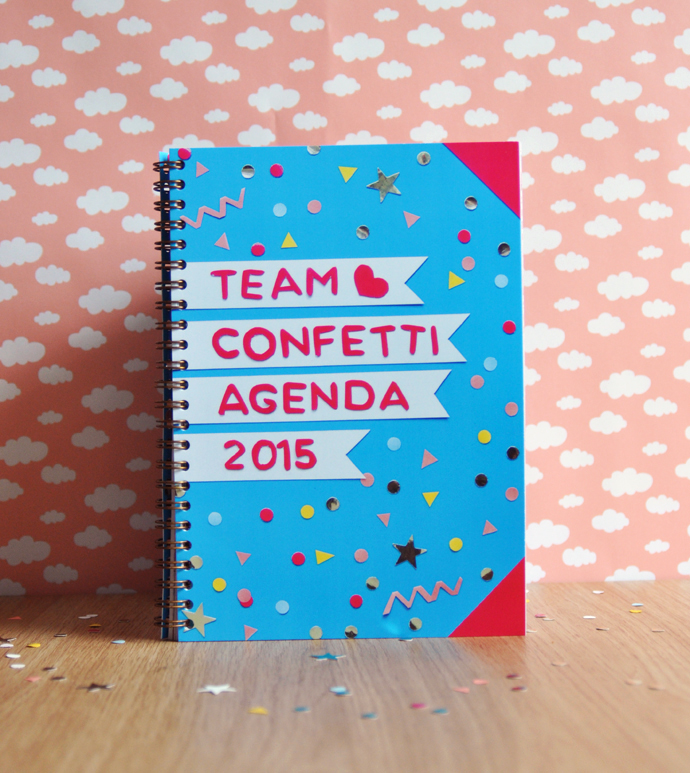 8. TEAM CONFETTI AGENDA 2015 ONTHULLING + INTEKENLIJST!
Man, man, man, wat zijn er toch veel uurtjes in de Team Confetti agenda gaan zitten. Maar zeker niet voor niets! We hebben al erg veel agenda's verkocht en er zijn er nog een paar over. Dus heb je er nog niet een? Wees snel en koop er nog eentje in onze webshop!
☆☆☆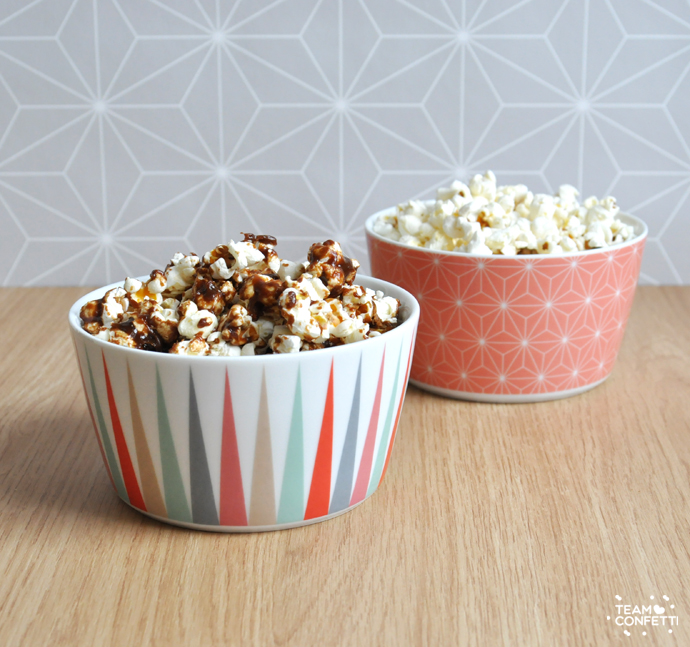 7. ZELF ZOUTE EN CARAMEL POPCORN MAKEN
Mmm, dit is zoooooo lekker jongens! Vooral de popcorn met salted caramel heeft dit jaar vele harten gestolen, haha. Een goeie treat om mee te nemen naar een movie night met vrienden en vriendinnen. Niet moeilijk en waarschijnlijk heb je bijna alles hiervoor al in huis. Zelfgebakken popcorn is duizend keer zo goedkoop en ook veel lekkerder dan die in de bioscoop. Just saying… ;)
☆☆☆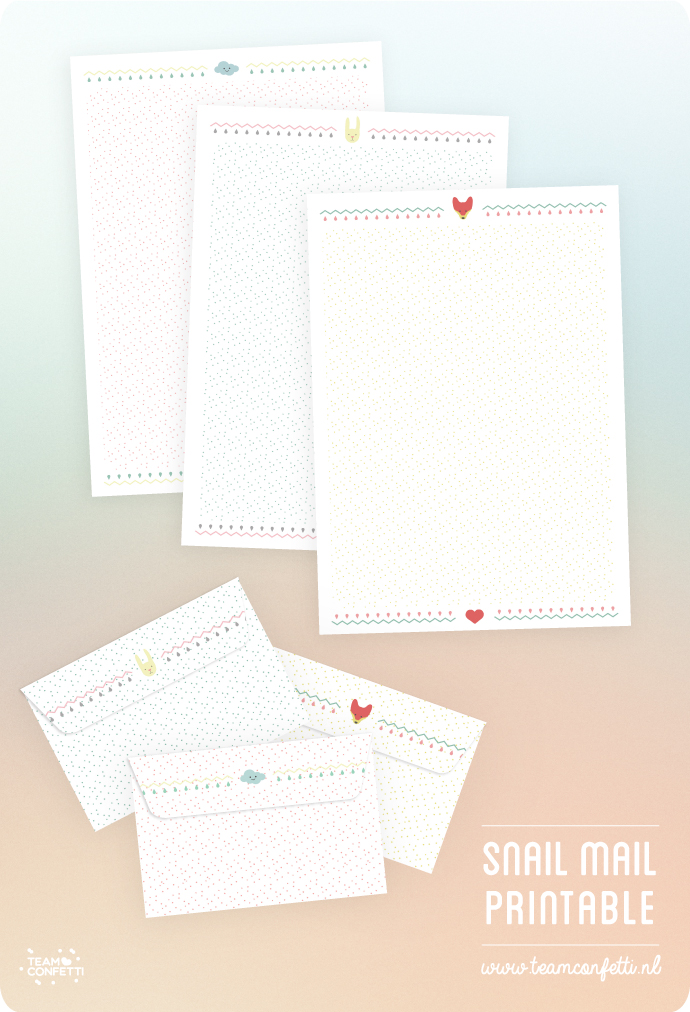 6. SNAIL MAIL – FREE PRINTABLE
Post versturen en het knettertof personaliseren? Superhip en superleuk. Meike maakte een briefpapiertje en een bijpassend envelopje in drie verschillende stijlen. Het vosje is mijn favoriet. Zo lief!
☆☆☆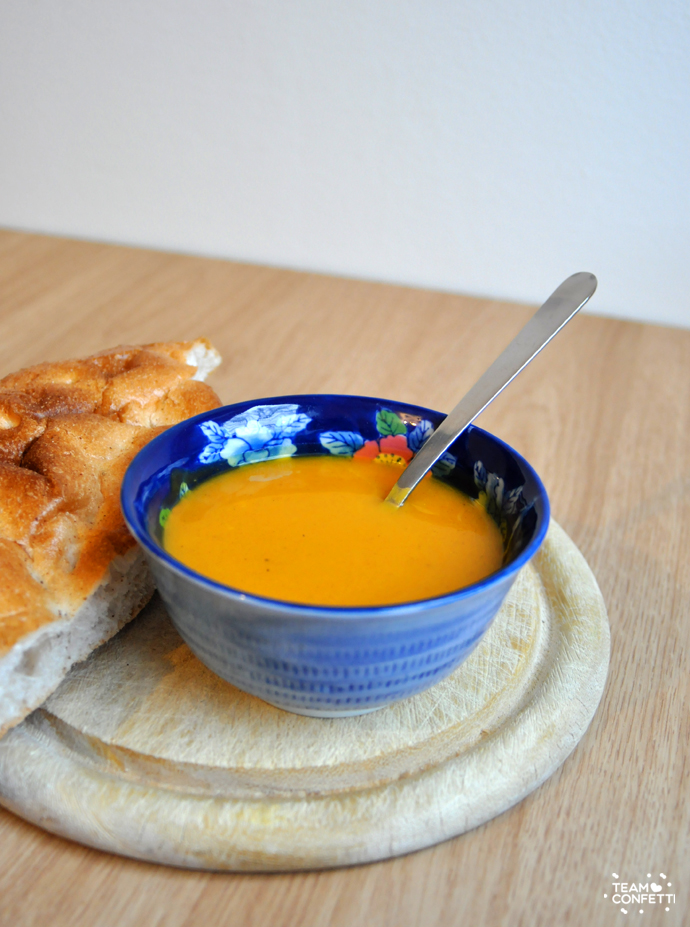 5. RECEPT: DE LEKKERSTE POMPOENSOEP EVER
En jongens en meisjes, daar is geen woord van gelogen. Dit is nog altijd mijn lievelingssoep en inmiddels zijn er meer aanhangers van deze soep bijgekomen en is het recept al door veel mensen gebruikt. Vooral in de herfst (en nu nog steeds) zijn er superveel mensen die bij dit recept terechtkwamen. Heb je hem nog niet geprobeerd? Echt eens doen hoor, hij is super!
☆☆☆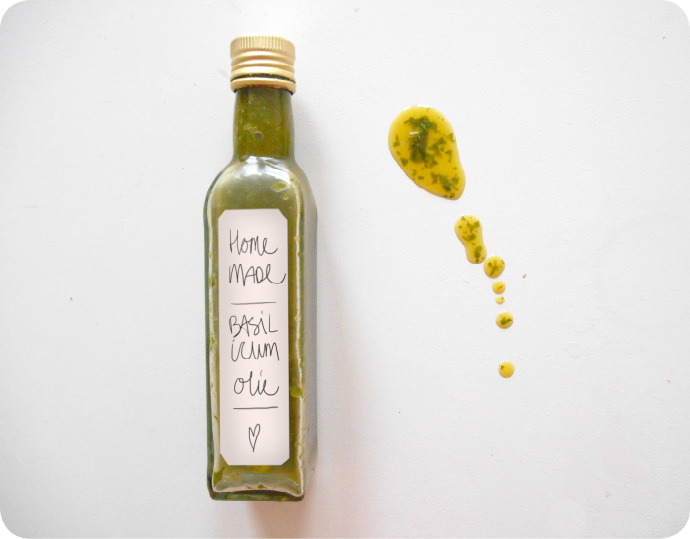 4. ZELF BASILICUM OLIE MAKEN!
Meike maakte een hele leuke en makkelijke DIY met olie en basilicum. Erg veel gelezen en ik ga ervanuit: ook erg veel gegeten.
☆☆☆
3. IKEA BRAKIG & IKEA PS 2014
Bezoekers van Team Confetti zijn IKEA lovers in hart en nieren, haha. Ik ben ook verschrikkelijke fan en erg blij dat ik er praktisch naast woon en dat er vaak nieuwe collecties zijn. Van beide collecties heb ik dan ook iets heel leuks uitgezocht. Ik hoop dat IKEA weer met een toffe nieuwe collectie komt volgend jaar.
☆☆☆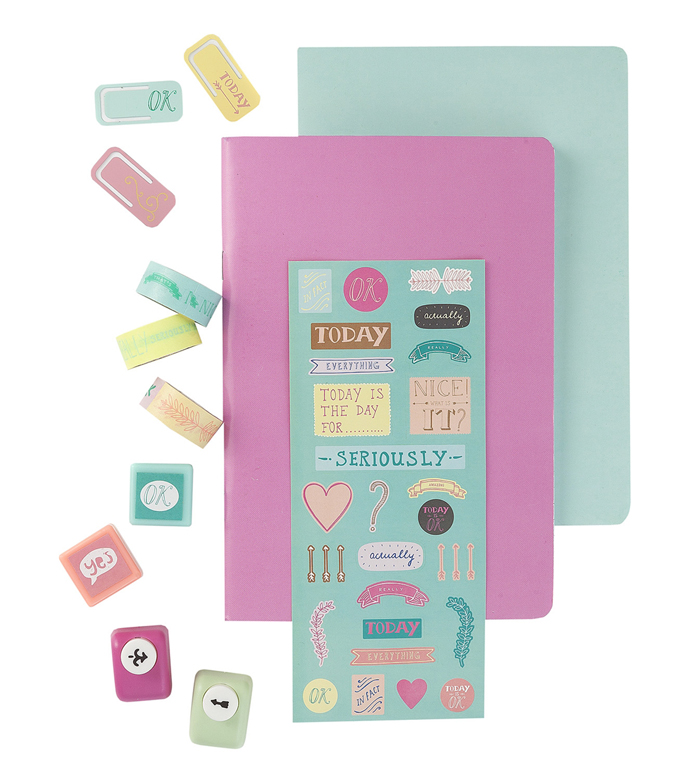 2. HEMA SCHOOLSPULLEN 2014-2015
Ik hou van Hema, maar wie niet? Mijn favoriete collectie ieder jaar vind ik de schoolspullen. Ik zit al eeuwenlang niet meer op school, maar voor blogideeën heb je ook vrolijke pennen en notitieboekjes nodig. Toch?
☆☆☆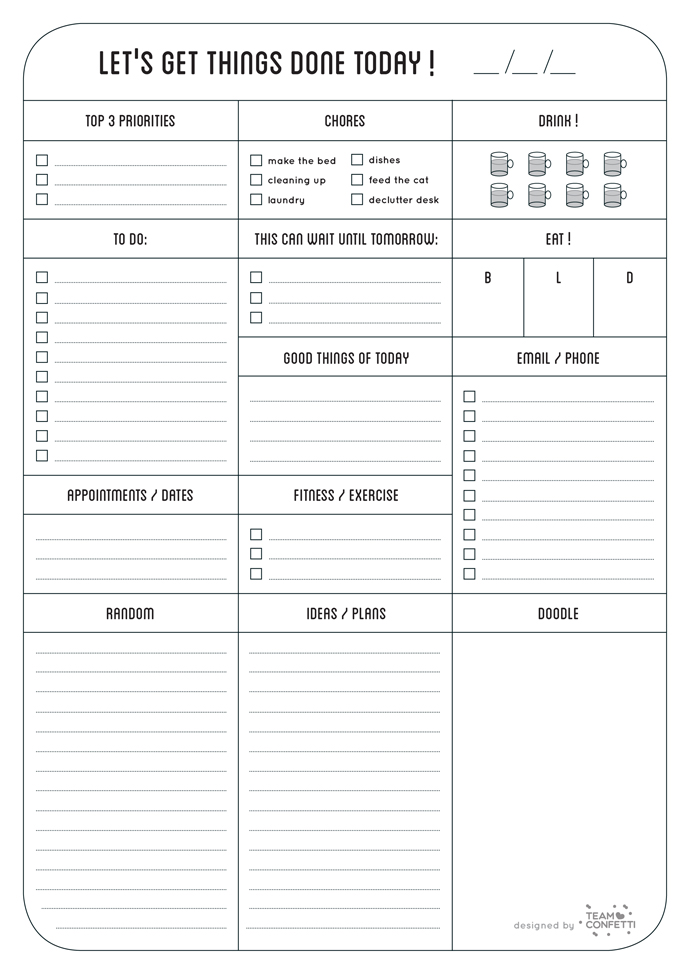 1. FREE PRINTABLE: TO DO LIST
De populairste free download van dit jaar was toch echt de To Do list. Fijn om te merken dat jullie net zoveel behoefte hadden aan een goed planlijstje om al je ideeën en taakjes op neer te pennen. Ik heb me na het maken ervan weleens afgevraagd hoe ik in vredesnaam ooit zonder kon…
☆☆☆
En dat waren ze alle 10! Wat was jouw favoriet van dit jaar? Stond hij ertussen?
Warning: preg_match(): Compilation failed: invalid range in character class at offset 4 in /customers/a/8/1/teamconfetti.nl/httpd.www/wp-content/plugins/pinterest-pin-it-button/includes/simple_html_dom.php on line 1364 Warning: preg_match(): Compilation failed: invalid range in character class at offset 4 in /customers/a/8/1/teamconfetti.nl/httpd.www/wp-content/plugins/pinterest-pin-it-button/includes/simple_html_dom.php on line 1364 Warning: preg_match(): Compilation failed: invalid range in character class at offset 4 in /customers/a/8/1/teamconfetti.nl/httpd.www/wp-content/plugins/pinterest-pin-it-button/includes/simple_html_dom.php on line 1364 Warning: preg_match(): Compilation failed: invalid range in character class at offset 4 in /customers/a/8/1/teamconfetti.nl/httpd.www/wp-content/plugins/pinterest-pin-it-button/includes/simple_html_dom.php on line 1364 Warning: preg_match(): Compilation failed: invalid range in character class at offset 4 in /customers/a/8/1/teamconfetti.nl/httpd.www/wp-content/plugins/pinterest-pin-it-button/includes/simple_html_dom.php on line 1364 Warning: preg_match(): Compilation failed: invalid range in character class at offset 4 in /customers/a/8/1/teamconfetti.nl/httpd.www/wp-content/plugins/pinterest-pin-it-button/includes/simple_html_dom.php on line 1364 Warning: preg_match(): Compilation failed: invalid range in character class at offset 4 in /customers/a/8/1/teamconfetti.nl/httpd.www/wp-content/plugins/pinterest-pin-it-button/includes/simple_html_dom.php on line 1364 Warning: preg_match(): Compilation failed: invalid range in character class at offset 4 in /customers/a/8/1/teamconfetti.nl/httpd.www/wp-content/plugins/pinterest-pin-it-button/includes/simple_html_dom.php on line 1364 Warning: preg_match(): Compilation failed: invalid range in character class at offset 4 in /customers/a/8/1/teamconfetti.nl/httpd.www/wp-content/plugins/pinterest-pin-it-button/includes/simple_html_dom.php on line 1364 Warning: preg_match(): Compilation failed: invalid range in character class at offset 4 in /customers/a/8/1/teamconfetti.nl/httpd.www/wp-content/plugins/pinterest-pin-it-button/includes/simple_html_dom.php on line 1364 Warning: preg_match(): Compilation failed: invalid range in character class at offset 4 in /customers/a/8/1/teamconfetti.nl/httpd.www/wp-content/plugins/pinterest-pin-it-button/includes/simple_html_dom.php on line 1364 Warning: preg_match(): Compilation failed: invalid range in character class at offset 4 in /customers/a/8/1/teamconfetti.nl/httpd.www/wp-content/plugins/pinterest-pin-it-button/includes/simple_html_dom.php on line 1364 Warning: preg_match(): Compilation failed: invalid range in character class at offset 4 in /customers/a/8/1/teamconfetti.nl/httpd.www/wp-content/plugins/pinterest-pin-it-button/includes/simple_html_dom.php on line 1364 Warning: preg_match(): Compilation failed: invalid range in character class at offset 4 in /customers/a/8/1/teamconfetti.nl/httpd.www/wp-content/plugins/pinterest-pin-it-button/includes/simple_html_dom.php on line 1364 Warning: preg_match(): Compilation failed: invalid range in character class at offset 4 in /customers/a/8/1/teamconfetti.nl/httpd.www/wp-content/plugins/pinterest-pin-it-button/includes/simple_html_dom.php on line 1364 Warning: preg_match(): Compilation failed: invalid range in character class at offset 4 in /customers/a/8/1/teamconfetti.nl/httpd.www/wp-content/plugins/pinterest-pin-it-button/includes/simple_html_dom.php on line 1364 Warning: preg_match(): Compilation failed: invalid range in character class at offset 4 in /customers/a/8/1/teamconfetti.nl/httpd.www/wp-content/plugins/pinterest-pin-it-button/includes/simple_html_dom.php on line 1364 Warning: preg_match(): Compilation failed: invalid range in character class at offset 4 in /customers/a/8/1/teamconfetti.nl/httpd.www/wp-content/plugins/pinterest-pin-it-button/includes/simple_html_dom.php on line 1364 Warning: preg_match(): Compilation failed: invalid range in character class at offset 4 in /customers/a/8/1/teamconfetti.nl/httpd.www/wp-content/plugins/pinterest-pin-it-button/includes/simple_html_dom.php on line 1364 Warning: preg_match(): Compilation failed: invalid range in character class at offset 4 in /customers/a/8/1/teamconfetti.nl/httpd.www/wp-content/plugins/pinterest-pin-it-button/includes/simple_html_dom.php on line 1364 Warning: preg_match(): Compilation failed: invalid range in character class at offset 4 in /customers/a/8/1/teamconfetti.nl/httpd.www/wp-content/plugins/pinterest-pin-it-button/includes/simple_html_dom.php on line 1364 Warning: preg_match(): Compilation failed: invalid range in character class at offset 4 in /customers/a/8/1/teamconfetti.nl/httpd.www/wp-content/plugins/pinterest-pin-it-button/includes/simple_html_dom.php on line 1364 Warning: preg_match(): Compilation failed: invalid range in character class at offset 4 in /customers/a/8/1/teamconfetti.nl/httpd.www/wp-content/plugins/pinterest-pin-it-button/includes/simple_html_dom.php on line 1364 Warning: preg_match(): Compilation failed: invalid range in character class at offset 4 in /customers/a/8/1/teamconfetti.nl/httpd.www/wp-content/plugins/pinterest-pin-it-button/includes/simple_html_dom.php on line 1364 Warning: preg_match(): Compilation failed: invalid range in character class at offset 4 in /customers/a/8/1/teamconfetti.nl/httpd.www/wp-content/plugins/pinterest-pin-it-button/includes/simple_html_dom.php on line 1364 Warning: preg_match(): Compilation failed: invalid range in character class at offset 4 in /customers/a/8/1/teamconfetti.nl/httpd.www/wp-content/plugins/pinterest-pin-it-button/includes/simple_html_dom.php on line 1364 Warning: preg_match(): Compilation failed: invalid range in character class at offset 4 in /customers/a/8/1/teamconfetti.nl/httpd.www/wp-content/plugins/pinterest-pin-it-button/includes/simple_html_dom.php on line 1364 Warning: preg_match(): Compilation failed: invalid range in character class at offset 4 in /customers/a/8/1/teamconfetti.nl/httpd.www/wp-content/plugins/pinterest-pin-it-button/includes/simple_html_dom.php on line 1364 Warning: preg_match(): Compilation failed: invalid range in character class at offset 4 in /customers/a/8/1/teamconfetti.nl/httpd.www/wp-content/plugins/pinterest-pin-it-button/includes/simple_html_dom.php on line 1364 Warning: preg_match(): Compilation failed: invalid range in character class at offset 4 in /customers/a/8/1/teamconfetti.nl/httpd.www/wp-content/plugins/pinterest-pin-it-button/includes/simple_html_dom.php on line 1364 Warning: preg_match(): Compilation failed: invalid range in character class at offset 4 in /customers/a/8/1/teamconfetti.nl/httpd.www/wp-content/plugins/pinterest-pin-it-button/includes/simple_html_dom.php on line 1364 Warning: preg_match(): Compilation failed: invalid range in character class at offset 4 in /customers/a/8/1/teamconfetti.nl/httpd.www/wp-content/plugins/pinterest-pin-it-button/includes/simple_html_dom.php on line 1364 Warning: preg_match(): Compilation failed: invalid range in character class at offset 4 in /customers/a/8/1/teamconfetti.nl/httpd.www/wp-content/plugins/pinterest-pin-it-button/includes/simple_html_dom.php on line 1364 Warning: preg_match(): Compilation failed: invalid range in character class at offset 4 in /customers/a/8/1/teamconfetti.nl/httpd.www/wp-content/plugins/pinterest-pin-it-button/includes/simple_html_dom.php on line 1364 Warning: preg_match(): Compilation failed: invalid range in character class at offset 4 in /customers/a/8/1/teamconfetti.nl/httpd.www/wp-content/plugins/pinterest-pin-it-button/includes/simple_html_dom.php on line 1364 Warning: preg_match(): Compilation failed: invalid range in character class at offset 4 in /customers/a/8/1/teamconfetti.nl/httpd.www/wp-content/plugins/pinterest-pin-it-button/includes/simple_html_dom.php on line 1364 Warning: preg_match(): Compilation failed: invalid range in character class at offset 4 in /customers/a/8/1/teamconfetti.nl/httpd.www/wp-content/plugins/pinterest-pin-it-button/includes/simple_html_dom.php on line 1364 Warning: preg_match(): Compilation failed: invalid range in character class at offset 4 in /customers/a/8/1/teamconfetti.nl/httpd.www/wp-content/plugins/pinterest-pin-it-button/includes/simple_html_dom.php on line 1364 Warning: preg_match(): Compilation failed: invalid range in character class at offset 4 in /customers/a/8/1/teamconfetti.nl/httpd.www/wp-content/plugins/pinterest-pin-it-button/includes/simple_html_dom.php on line 1364 Warning: preg_match(): Compilation failed: invalid range in character class at offset 4 in /customers/a/8/1/teamconfetti.nl/httpd.www/wp-content/plugins/pinterest-pin-it-button/includes/simple_html_dom.php on line 1364 Warning: preg_match(): Compilation failed: invalid range in character class at offset 4 in /customers/a/8/1/teamconfetti.nl/httpd.www/wp-content/plugins/pinterest-pin-it-button/includes/simple_html_dom.php on line 1364 Warning: preg_match(): Compilation failed: invalid range in character class at offset 4 in /customers/a/8/1/teamconfetti.nl/httpd.www/wp-content/plugins/pinterest-pin-it-button/includes/simple_html_dom.php on line 1364 Warning: preg_match(): Compilation failed: invalid range in character class at offset 4 in /customers/a/8/1/teamconfetti.nl/httpd.www/wp-content/plugins/pinterest-pin-it-button/includes/simple_html_dom.php on line 1364 Warning: preg_match(): Compilation failed: invalid range in character class at offset 4 in /customers/a/8/1/teamconfetti.nl/httpd.www/wp-content/plugins/pinterest-pin-it-button/includes/simple_html_dom.php on line 1364 Warning: preg_match(): Compilation failed: invalid range in character class at offset 4 in /customers/a/8/1/teamconfetti.nl/httpd.www/wp-content/plugins/pinterest-pin-it-button/includes/simple_html_dom.php on line 1364 Warning: preg_match(): Compilation failed: invalid range in character class at offset 4 in /customers/a/8/1/teamconfetti.nl/httpd.www/wp-content/plugins/pinterest-pin-it-button/includes/simple_html_dom.php on line 1364 Warning: preg_match(): Compilation failed: invalid range in character class at offset 4 in /customers/a/8/1/teamconfetti.nl/httpd.www/wp-content/plugins/pinterest-pin-it-button/includes/simple_html_dom.php on line 1364 Warning: preg_match(): Compilation failed: invalid range in character class at offset 4 in /customers/a/8/1/teamconfetti.nl/httpd.www/wp-content/plugins/pinterest-pin-it-button/includes/simple_html_dom.php on line 1364 Warning: preg_match(): Compilation failed: invalid range in character class at offset 4 in /customers/a/8/1/teamconfetti.nl/httpd.www/wp-content/plugins/pinterest-pin-it-button/includes/simple_html_dom.php on line 1364 Warning: preg_match(): Compilation failed: invalid range in character class at offset 4 in /customers/a/8/1/teamconfetti.nl/httpd.www/wp-content/plugins/pinterest-pin-it-button/includes/simple_html_dom.php on line 1364 Warning: preg_match(): Compilation failed: invalid range in character class at offset 4 in /customers/a/8/1/teamconfetti.nl/httpd.www/wp-content/plugins/pinterest-pin-it-button/includes/simple_html_dom.php on line 1364 Warning: preg_match(): Compilation failed: invalid range in character class at offset 4 in /customers/a/8/1/teamconfetti.nl/httpd.www/wp-content/plugins/pinterest-pin-it-button/includes/simple_html_dom.php on line 1364 Warning: preg_match(): Compilation failed: invalid range in character class at offset 4 in /customers/a/8/1/teamconfetti.nl/httpd.www/wp-content/plugins/pinterest-pin-it-button/includes/simple_html_dom.php on line 1364 Warning: preg_match(): Compilation failed: invalid range in character class at offset 4 in /customers/a/8/1/teamconfetti.nl/httpd.www/wp-content/plugins/pinterest-pin-it-button/includes/simple_html_dom.php on line 1364 Warning: preg_match(): Compilation failed: invalid range in character class at offset 4 in /customers/a/8/1/teamconfetti.nl/httpd.www/wp-content/plugins/pinterest-pin-it-button/includes/simple_html_dom.php on line 1364 Warning: preg_match(): Compilation failed: invalid range in character class at offset 4 in /customers/a/8/1/teamconfetti.nl/httpd.www/wp-content/plugins/pinterest-pin-it-button/includes/simple_html_dom.php on line 1364 Warning: preg_match(): Compilation failed: invalid range in character class at offset 4 in /customers/a/8/1/teamconfetti.nl/httpd.www/wp-content/plugins/pinterest-pin-it-button/includes/simple_html_dom.php on line 1364 Warning: preg_match(): Compilation failed: invalid range in character class at offset 4 in /customers/a/8/1/teamconfetti.nl/httpd.www/wp-content/plugins/pinterest-pin-it-button/includes/simple_html_dom.php on line 1364 Warning: preg_match(): Compilation failed: invalid range in character class at offset 4 in /customers/a/8/1/teamconfetti.nl/httpd.www/wp-content/plugins/pinterest-pin-it-button/includes/simple_html_dom.php on line 1364 Warning: preg_match(): Compilation failed: invalid range in character class at offset 4 in /customers/a/8/1/teamconfetti.nl/httpd.www/wp-content/plugins/pinterest-pin-it-button/includes/simple_html_dom.php on line 1364 Warning: preg_match(): Compilation failed: invalid range in character class at offset 4 in /customers/a/8/1/teamconfetti.nl/httpd.www/wp-content/plugins/pinterest-pin-it-button/includes/simple_html_dom.php on line 1364 Warning: preg_match(): Compilation failed: invalid range in character class at offset 4 in /customers/a/8/1/teamconfetti.nl/httpd.www/wp-content/plugins/pinterest-pin-it-button/includes/simple_html_dom.php on line 1364 Warning: preg_match(): Compilation failed: invalid range in character class at offset 4 in /customers/a/8/1/teamconfetti.nl/httpd.www/wp-content/plugins/pinterest-pin-it-button/includes/simple_html_dom.php on line 1364 Warning: preg_match(): Compilation failed: invalid range in character class at offset 4 in /customers/a/8/1/teamconfetti.nl/httpd.www/wp-content/plugins/pinterest-pin-it-button/includes/simple_html_dom.php on line 1364 Warning: preg_match(): Compilation failed: invalid range in character class at offset 4 in /customers/a/8/1/teamconfetti.nl/httpd.www/wp-content/plugins/pinterest-pin-it-button/includes/simple_html_dom.php on line 1364 Warning: preg_match(): Compilation failed: invalid range in character class at offset 4 in /customers/a/8/1/teamconfetti.nl/httpd.www/wp-content/plugins/pinterest-pin-it-button/includes/simple_html_dom.php on line 1364 Warning: preg_match(): Compilation failed: invalid range in character class at offset 4 in /customers/a/8/1/teamconfetti.nl/httpd.www/wp-content/plugins/pinterest-pin-it-button/includes/simple_html_dom.php on line 1364 Warning: preg_match(): Compilation failed: invalid range in character class at offset 4 in /customers/a/8/1/teamconfetti.nl/httpd.www/wp-content/plugins/pinterest-pin-it-button/includes/simple_html_dom.php on line 1364 Warning: preg_match(): Compilation failed: invalid range in character class at offset 4 in /customers/a/8/1/teamconfetti.nl/httpd.www/wp-content/plugins/pinterest-pin-it-button/includes/simple_html_dom.php on line 1364 Warning: preg_match(): Compilation failed: invalid range in character class at offset 4 in /customers/a/8/1/teamconfetti.nl/httpd.www/wp-content/plugins/pinterest-pin-it-button/includes/simple_html_dom.php on line 1364 Warning: preg_match(): Compilation failed: invalid range in character class at offset 4 in /customers/a/8/1/teamconfetti.nl/httpd.www/wp-content/plugins/pinterest-pin-it-button/includes/simple_html_dom.php on line 1364 Warning: preg_match(): Compilation failed: invalid range in character class at offset 4 in /customers/a/8/1/teamconfetti.nl/httpd.www/wp-content/plugins/pinterest-pin-it-button/includes/simple_html_dom.php on line 1364 Warning: preg_match(): Compilation failed: invalid range in character class at offset 4 in /customers/a/8/1/teamconfetti.nl/httpd.www/wp-content/plugins/pinterest-pin-it-button/includes/simple_html_dom.php on line 1364 Warning: preg_match(): Compilation failed: invalid range in character class at offset 4 in /customers/a/8/1/teamconfetti.nl/httpd.www/wp-content/plugins/pinterest-pin-it-button/includes/simple_html_dom.php on line 1364 Warning: preg_match(): Compilation failed: invalid range in character class at offset 4 in /customers/a/8/1/teamconfetti.nl/httpd.www/wp-content/plugins/pinterest-pin-it-button/includes/simple_html_dom.php on line 1364 Warning: preg_match(): Compilation failed: invalid range in character class at offset 4 in /customers/a/8/1/teamconfetti.nl/httpd.www/wp-content/plugins/pinterest-pin-it-button/includes/simple_html_dom.php on line 1364 Warning: preg_match(): Compilation failed: invalid range in character class at offset 4 in /customers/a/8/1/teamconfetti.nl/httpd.www/wp-content/plugins/pinterest-pin-it-button/includes/simple_html_dom.php on line 1364 Warning: preg_match(): Compilation failed: invalid range in character class at offset 4 in /customers/a/8/1/teamconfetti.nl/httpd.www/wp-content/plugins/pinterest-pin-it-button/includes/simple_html_dom.php on line 1364 Warning: preg_match(): Compilation failed: invalid range in character class at offset 4 in /customers/a/8/1/teamconfetti.nl/httpd.www/wp-content/plugins/pinterest-pin-it-button/includes/simple_html_dom.php on line 1364 Warning: preg_match(): Compilation failed: invalid range in character class at offset 4 in /customers/a/8/1/teamconfetti.nl/httpd.www/wp-content/plugins/pinterest-pin-it-button/includes/simple_html_dom.php on line 1364 Warning: preg_match(): Compilation failed: invalid range in character class at offset 4 in /customers/a/8/1/teamconfetti.nl/httpd.www/wp-content/plugins/pinterest-pin-it-button/includes/simple_html_dom.php on line 1364 Warning: preg_match(): Compilation failed: invalid range in character class at offset 4 in /customers/a/8/1/teamconfetti.nl/httpd.www/wp-content/plugins/pinterest-pin-it-button/includes/simple_html_dom.php on line 1364 Warning: preg_match(): Compilation failed: invalid range in character class at offset 4 in /customers/a/8/1/teamconfetti.nl/httpd.www/wp-content/plugins/pinterest-pin-it-button/includes/simple_html_dom.php on line 1364 Warning: preg_match(): Compilation failed: invalid range in character class at offset 4 in /customers/a/8/1/teamconfetti.nl/httpd.www/wp-content/plugins/pinterest-pin-it-button/includes/simple_html_dom.php on line 1364 Warning: preg_match(): Compilation failed: invalid range in character class at offset 4 in /customers/a/8/1/teamconfetti.nl/httpd.www/wp-content/plugins/pinterest-pin-it-button/includes/simple_html_dom.php on line 1364 Warning: preg_match(): Compilation failed: invalid range in character class at offset 4 in /customers/a/8/1/teamconfetti.nl/httpd.www/wp-content/plugins/pinterest-pin-it-button/includes/simple_html_dom.php on line 1364 Warning: preg_match(): Compilation failed: invalid range in character class at offset 4 in /customers/a/8/1/teamconfetti.nl/httpd.www/wp-content/plugins/pinterest-pin-it-button/includes/simple_html_dom.php on line 1364 Warning: preg_match(): Compilation failed: invalid range in character class at offset 4 in /customers/a/8/1/teamconfetti.nl/httpd.www/wp-content/plugins/pinterest-pin-it-button/includes/simple_html_dom.php on line 1364 Warning: preg_match(): Compilation failed: invalid range in character class at offset 4 in /customers/a/8/1/teamconfetti.nl/httpd.www/wp-content/plugins/pinterest-pin-it-button/includes/simple_html_dom.php on line 1364 Warning: preg_match(): Compilation failed: invalid range in character class at offset 4 in /customers/a/8/1/teamconfetti.nl/httpd.www/wp-content/plugins/pinterest-pin-it-button/includes/simple_html_dom.php on line 1364 Warning: preg_match(): Compilation failed: invalid range in character class at offset 4 in /customers/a/8/1/teamconfetti.nl/httpd.www/wp-content/plugins/pinterest-pin-it-button/includes/simple_html_dom.php on line 1364 Warning: preg_match(): Compilation failed: invalid range in character class at offset 4 in /customers/a/8/1/teamconfetti.nl/httpd.www/wp-content/plugins/pinterest-pin-it-button/includes/simple_html_dom.php on line 1364 Warning: preg_match(): Compilation failed: invalid range in character class at offset 4 in /customers/a/8/1/teamconfetti.nl/httpd.www/wp-content/plugins/pinterest-pin-it-button/includes/simple_html_dom.php on line 1364 Warning: preg_match(): Compilation failed: invalid range in character class at offset 4 in /customers/a/8/1/teamconfetti.nl/httpd.www/wp-content/plugins/pinterest-pin-it-button/includes/simple_html_dom.php on line 1364 Warning: preg_match(): Compilation failed: invalid range in character class at offset 4 in /customers/a/8/1/teamconfetti.nl/httpd.www/wp-content/plugins/pinterest-pin-it-button/includes/simple_html_dom.php on line 1364 Warning: preg_match(): Compilation failed: invalid range in character class at offset 4 in /customers/a/8/1/teamconfetti.nl/httpd.www/wp-content/plugins/pinterest-pin-it-button/includes/simple_html_dom.php on line 1364 Warning: preg_match(): Compilation failed: invalid range in character class at offset 4 in /customers/a/8/1/teamconfetti.nl/httpd.www/wp-content/plugins/pinterest-pin-it-button/includes/simple_html_dom.php on line 1364 Warning: preg_match(): Compilation failed: invalid range in character class at offset 4 in /customers/a/8/1/teamconfetti.nl/httpd.www/wp-content/plugins/pinterest-pin-it-button/includes/simple_html_dom.php on line 1364 Warning: preg_match(): Compilation failed: invalid range in character class at offset 4 in /customers/a/8/1/teamconfetti.nl/httpd.www/wp-content/plugins/pinterest-pin-it-button/includes/simple_html_dom.php on line 1364 Warning: preg_match(): Compilation failed: invalid range in character class at offset 4 in /customers/a/8/1/teamconfetti.nl/httpd.www/wp-content/plugins/pinterest-pin-it-button/includes/simple_html_dom.php on line 1364 Warning: preg_match(): Compilation failed: invalid range in character class at offset 4 in /customers/a/8/1/teamconfetti.nl/httpd.www/wp-content/plugins/pinterest-pin-it-button/includes/simple_html_dom.php on line 1364 Warning: preg_match(): Compilation failed: invalid range in character class at offset 4 in /customers/a/8/1/teamconfetti.nl/httpd.www/wp-content/plugins/pinterest-pin-it-button/includes/simple_html_dom.php on line 1364 Warning: preg_match(): Compilation failed: invalid range in character class at offset 4 in /customers/a/8/1/teamconfetti.nl/httpd.www/wp-content/plugins/pinterest-pin-it-button/includes/simple_html_dom.php on line 1364 Warning: preg_match(): Compilation failed: invalid range in character class at offset 4 in /customers/a/8/1/teamconfetti.nl/httpd.www/wp-content/plugins/pinterest-pin-it-button/includes/simple_html_dom.php on line 1364 Warning: preg_match(): Compilation failed: invalid range in character class at offset 4 in /customers/a/8/1/teamconfetti.nl/httpd.www/wp-content/plugins/pinterest-pin-it-button/includes/simple_html_dom.php on line 1364 Warning: preg_match(): Compilation failed: invalid range in character class at offset 4 in /customers/a/8/1/teamconfetti.nl/httpd.www/wp-content/plugins/pinterest-pin-it-button/includes/simple_html_dom.php on line 1364 Warning: preg_match(): Compilation failed: invalid range in character class at offset 4 in /customers/a/8/1/teamconfetti.nl/httpd.www/wp-content/plugins/pinterest-pin-it-button/includes/simple_html_dom.php on line 1364 Warning: preg_match(): Compilation failed: invalid range in character class at offset 4 in /customers/a/8/1/teamconfetti.nl/httpd.www/wp-content/plugins/pinterest-pin-it-button/includes/simple_html_dom.php on line 1364 Warning: preg_match(): Compilation failed: invalid range in character class at offset 4 in /customers/a/8/1/teamconfetti.nl/httpd.www/wp-content/plugins/pinterest-pin-it-button/includes/simple_html_dom.php on line 1364 Warning: preg_match(): Compilation failed: invalid range in character class at offset 4 in /customers/a/8/1/teamconfetti.nl/httpd.www/wp-content/plugins/pinterest-pin-it-button/includes/simple_html_dom.php on line 1364 Warning: preg_match(): Compilation failed: invalid range in character class at offset 4 in /customers/a/8/1/teamconfetti.nl/httpd.www/wp-content/plugins/pinterest-pin-it-button/includes/simple_html_dom.php on line 1364 Warning: preg_match(): Compilation failed: invalid range in character class at offset 4 in /customers/a/8/1/teamconfetti.nl/httpd.www/wp-content/plugins/pinterest-pin-it-button/includes/simple_html_dom.php on line 1364 Warning: preg_match(): Compilation failed: invalid range in character class at offset 4 in /customers/a/8/1/teamconfetti.nl/httpd.www/wp-content/plugins/pinterest-pin-it-button/includes/simple_html_dom.php on line 1364 Warning: preg_match(): Compilation failed: invalid range in character class at offset 4 in /customers/a/8/1/teamconfetti.nl/httpd.www/wp-content/plugins/pinterest-pin-it-button/includes/simple_html_dom.php on line 1364 Warning: preg_match(): Compilation failed: invalid range in character class at offset 4 in /customers/a/8/1/teamconfetti.nl/httpd.www/wp-content/plugins/pinterest-pin-it-button/includes/simple_html_dom.php on line 1364 Warning: preg_match(): Compilation failed: invalid range in character class at offset 4 in /customers/a/8/1/teamconfetti.nl/httpd.www/wp-content/plugins/pinterest-pin-it-button/includes/simple_html_dom.php on line 1364 Warning: preg_match(): Compilation failed: invalid range in character class at offset 4 in /customers/a/8/1/teamconfetti.nl/httpd.www/wp-content/plugins/pinterest-pin-it-button/includes/simple_html_dom.php on line 1364 Warning: preg_match(): Compilation failed: invalid range in character class at offset 4 in /customers/a/8/1/teamconfetti.nl/httpd.www/wp-content/plugins/pinterest-pin-it-button/includes/simple_html_dom.php on line 1364 Warning: preg_match(): Compilation failed: invalid range in character class at offset 4 in /customers/a/8/1/teamconfetti.nl/httpd.www/wp-content/plugins/pinterest-pin-it-button/includes/simple_html_dom.php on line 1364 Warning: preg_match(): Compilation failed: invalid range in character class at offset 4 in /customers/a/8/1/teamconfetti.nl/httpd.www/wp-content/plugins/pinterest-pin-it-button/includes/simple_html_dom.php on line 1364 Warning: preg_match(): Compilation failed: invalid range in character class at offset 4 in /customers/a/8/1/teamconfetti.nl/httpd.www/wp-content/plugins/pinterest-pin-it-button/includes/simple_html_dom.php on line 1364 Warning: preg_match(): Compilation failed: invalid range in character class at offset 4 in /customers/a/8/1/teamconfetti.nl/httpd.www/wp-content/plugins/pinterest-pin-it-button/includes/simple_html_dom.php on line 1364 Warning: preg_match(): Compilation failed: invalid range in character class at offset 4 in /customers/a/8/1/teamconfetti.nl/httpd.www/wp-content/plugins/pinterest-pin-it-button/includes/simple_html_dom.php on line 1364 Warning: preg_match(): Compilation failed: invalid range in character class at offset 4 in /customers/a/8/1/teamconfetti.nl/httpd.www/wp-content/plugins/pinterest-pin-it-button/includes/simple_html_dom.php on line 1364 Warning: preg_match(): Compilation failed: invalid range in character class at offset 4 in /customers/a/8/1/teamconfetti.nl/httpd.www/wp-content/plugins/pinterest-pin-it-button/includes/simple_html_dom.php on line 1364 Warning: preg_match(): Compilation failed: invalid range in character class at offset 4 in /customers/a/8/1/teamconfetti.nl/httpd.www/wp-content/plugins/pinterest-pin-it-button/includes/simple_html_dom.php on line 1364 Warning: preg_match(): Compilation failed: invalid range in character class at offset 4 in /customers/a/8/1/teamconfetti.nl/httpd.www/wp-content/plugins/pinterest-pin-it-button/includes/simple_html_dom.php on line 1364 Warning: preg_match(): Compilation failed: invalid range in character class at offset 4 in /customers/a/8/1/teamconfetti.nl/httpd.www/wp-content/plugins/pinterest-pin-it-button/includes/simple_html_dom.php on line 1364 Warning: preg_match(): Compilation failed: invalid range in character class at offset 4 in /customers/a/8/1/teamconfetti.nl/httpd.www/wp-content/plugins/pinterest-pin-it-button/includes/simple_html_dom.php on line 1364 Warning: preg_match(): Compilation failed: invalid range in character class at offset 4 in /customers/a/8/1/teamconfetti.nl/httpd.www/wp-content/plugins/pinterest-pin-it-button/includes/simple_html_dom.php on line 1364 Warning: preg_match(): Compilation failed: invalid range in character class at offset 4 in /customers/a/8/1/teamconfetti.nl/httpd.www/wp-content/plugins/pinterest-pin-it-button/includes/simple_html_dom.php on line 1364 Warning: preg_match(): Compilation failed: invalid range in character class at offset 4 in /customers/a/8/1/teamconfetti.nl/httpd.www/wp-content/plugins/pinterest-pin-it-button/includes/simple_html_dom.php on line 1364 Warning: preg_match(): Compilation failed: invalid range in character class at offset 4 in /customers/a/8/1/teamconfetti.nl/httpd.www/wp-content/plugins/pinterest-pin-it-button/includes/simple_html_dom.php on line 1364 Warning: preg_match(): Compilation failed: invalid range in character class at offset 4 in /customers/a/8/1/teamconfetti.nl/httpd.www/wp-content/plugins/pinterest-pin-it-button/includes/simple_html_dom.php on line 1364 Warning: preg_match(): Compilation failed: invalid range in character class at offset 4 in /customers/a/8/1/teamconfetti.nl/httpd.www/wp-content/plugins/pinterest-pin-it-button/includes/simple_html_dom.php on line 1364 Warning: preg_match(): Compilation failed: invalid range in character class at offset 4 in /customers/a/8/1/teamconfetti.nl/httpd.www/wp-content/plugins/pinterest-pin-it-button/includes/simple_html_dom.php on line 1364 Warning: preg_match(): Compilation failed: invalid range in character class at offset 4 in /customers/a/8/1/teamconfetti.nl/httpd.www/wp-content/plugins/pinterest-pin-it-button/includes/simple_html_dom.php on line 1364 Warning: preg_match(): Compilation failed: invalid range in character class at offset 4 in /customers/a/8/1/teamconfetti.nl/httpd.www/wp-content/plugins/pinterest-pin-it-button/includes/simple_html_dom.php on line 1364 Warning: preg_match(): Compilation failed: invalid range in character class at offset 4 in /customers/a/8/1/teamconfetti.nl/httpd.www/wp-content/plugins/pinterest-pin-it-button/includes/simple_html_dom.php on line 1364 Warning: preg_match(): Compilation failed: invalid range in character class at offset 4 in /customers/a/8/1/teamconfetti.nl/httpd.www/wp-content/plugins/pinterest-pin-it-button/includes/simple_html_dom.php on line 1364 Warning: preg_match(): Compilation failed: invalid range in character class at offset 4 in /customers/a/8/1/teamconfetti.nl/httpd.www/wp-content/plugins/pinterest-pin-it-button/includes/simple_html_dom.php on line 1364 Warning: preg_match(): Compilation failed: invalid range in character class at offset 4 in /customers/a/8/1/teamconfetti.nl/httpd.www/wp-content/plugins/pinterest-pin-it-button/includes/simple_html_dom.php on line 1364 Warning: preg_match(): Compilation failed: invalid range in character class at offset 4 in /customers/a/8/1/teamconfetti.nl/httpd.www/wp-content/plugins/pinterest-pin-it-button/includes/simple_html_dom.php on line 1364 Warning: preg_match(): Compilation failed: invalid range in character class at offset 4 in /customers/a/8/1/teamconfetti.nl/httpd.www/wp-content/plugins/pinterest-pin-it-button/includes/simple_html_dom.php on line 1364 Warning: preg_match(): Compilation failed: invalid range in character class at offset 4 in /customers/a/8/1/teamconfetti.nl/httpd.www/wp-content/plugins/pinterest-pin-it-button/includes/simple_html_dom.php on line 1364 Warning: preg_match(): Compilation failed: invalid range in character class at offset 4 in /customers/a/8/1/teamconfetti.nl/httpd.www/wp-content/plugins/pinterest-pin-it-button/includes/simple_html_dom.php on line 1364 Warning: preg_match(): Compilation failed: invalid range in character class at offset 4 in /customers/a/8/1/teamconfetti.nl/httpd.www/wp-content/plugins/pinterest-pin-it-button/includes/simple_html_dom.php on line 1364 Warning: preg_match(): Compilation failed: invalid range in character class at offset 4 in /customers/a/8/1/teamconfetti.nl/httpd.www/wp-content/plugins/pinterest-pin-it-button/includes/simple_html_dom.php on line 1364 Warning: preg_match(): Compilation failed: invalid range in character class at offset 4 in /customers/a/8/1/teamconfetti.nl/httpd.www/wp-content/plugins/pinterest-pin-it-button/includes/simple_html_dom.php on line 1364 Warning: preg_match(): Compilation failed: invalid range in character class at offset 4 in /customers/a/8/1/teamconfetti.nl/httpd.www/wp-content/plugins/pinterest-pin-it-button/includes/simple_html_dom.php on line 1364 Warning: preg_match(): Compilation failed: invalid range in character class at offset 4 in /customers/a/8/1/teamconfetti.nl/httpd.www/wp-content/plugins/pinterest-pin-it-button/includes/simple_html_dom.php on line 1364 Warning: preg_match_all(): Compilation failed: invalid range in character class at offset 4 in /customers/a/8/1/teamconfetti.nl/httpd.www/wp-content/plugins/pinterest-pin-it-button/includes/simple_html_dom.php on line 684 Warning: Invalid argument supplied for foreach() in /customers/a/8/1/teamconfetti.nl/httpd.www/wp-content/plugins/pinterest-pin-it-button/includes/simple_html_dom.php on line 691 Warning: preg_match_all(): Compilation failed: invalid range in character class at offset 4 in /customers/a/8/1/teamconfetti.nl/httpd.www/wp-content/plugins/pinterest-pin-it-button/includes/simple_html_dom.php on line 684 Warning: Invalid argument supplied for foreach() in /customers/a/8/1/teamconfetti.nl/httpd.www/wp-content/plugins/pinterest-pin-it-button/includes/simple_html_dom.php on line 691