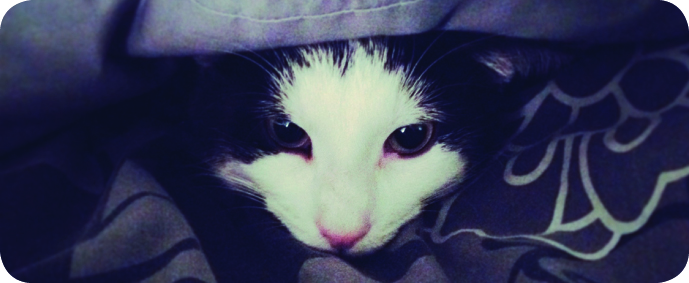 Zoals beloofd, een photo diary met kattenbonus. Afgelopen twee weken was ik jarig, kreeg ik heeeeeel veel cadeautjes, at ik sushi en werd ik ziek…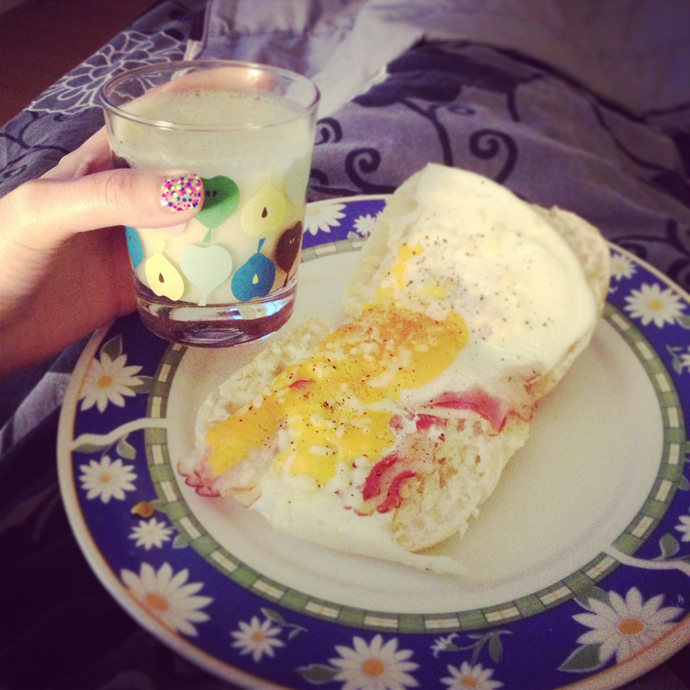 Ik was jarig! En ik kreeg ontbijt op bed van Tom, zo lief!
Op de avond van mijn verjaardag gingen we uit eten met vrienden bij The House of Spice, mijn favoriete restaurant in Groningen. Hierboven zie je hert en karnemelkmousse. Heerlijk!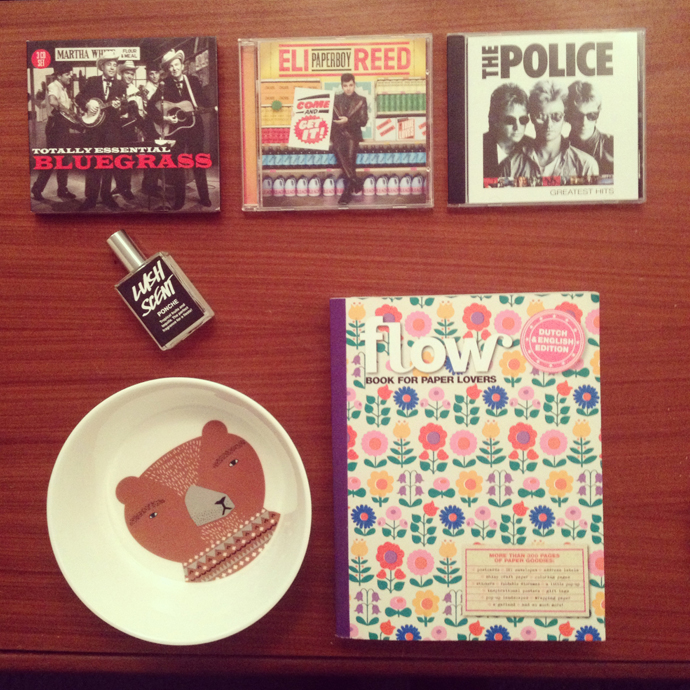 De cadeautjes die ik van Tom kreeg. Ik ben er heel erg blij. Al mijn andere verjaardagscadeautjes kun je bekijken in dit artikel.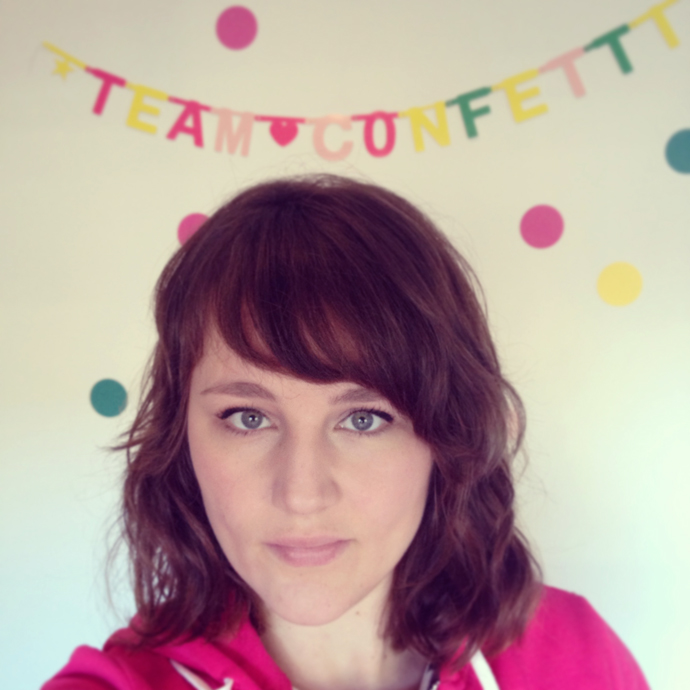 De dag na mijn verjaardag kwam Meike langs om eindelijk eens fatsoenlijke foto's te maken voor de blog. Ik maakte een schattige set van een slinger en stippen. Zoals je misschien hebt gemerkt is onze profielfoto al veranderd en binnenkort komt er een tabje bij met meer info over ons waar nog een leuke foto bij staat.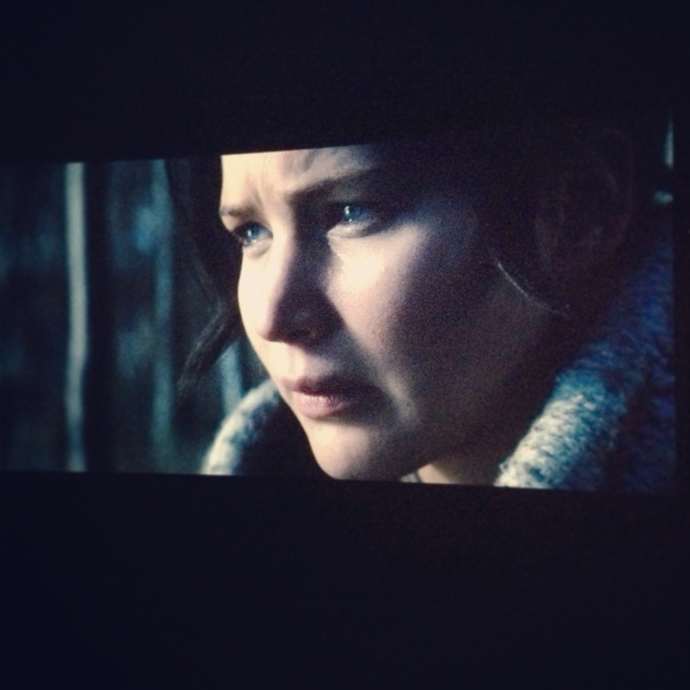 Die avond ging ik naar de tweede Hunger Games film. Vorig jaar was ik wat sceptisch over de eerste film, maar omdat ik een Pathe Unlimited kaart had ging ik er toch heen. En nu ben ik hooked, haha. Tom is er niet van en dus ging ik alleen. Maar ik ga meestal alleen naar de bios dus dat was geen probleem. :)
Voor de blog van Helen maakte ik een DIY chocolademelk-lepels. O en ze zijn lekker! Klik hier om naar het artikel te gaan.
Vorige week zaterdag vierde ik mijn verjaardagsfeestje. Ik maakte sushi en Tom maakte een donuttaart. Verder namen vrienden andere lekkere hapjes mee en hebben we gezellig gegeten en gedronken. I love birthdays!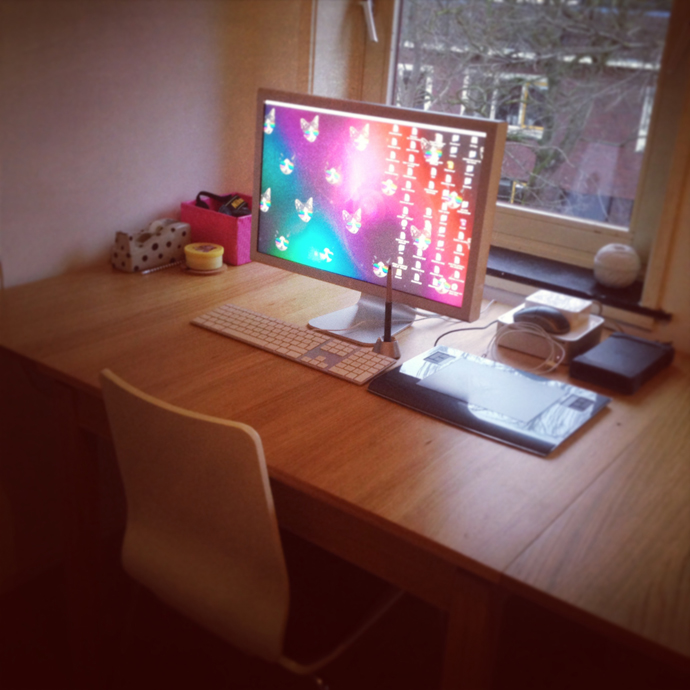 Ik heb het eerste hoekje van mijn werkkamer ingericht. De rest is nog een beetje een bende, maar dit is toch het belangrijkste plekje. Ik vind het zo fijn om een eigen kamer te hebben!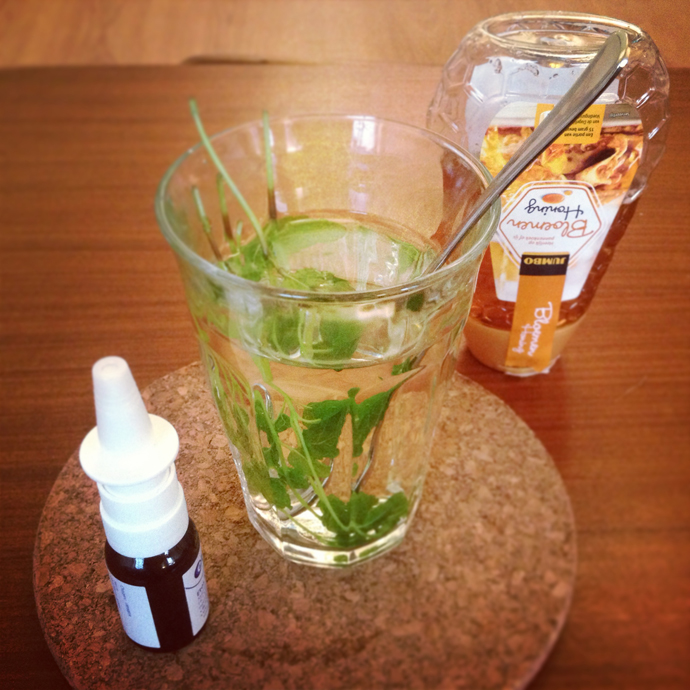 Helaas werd ik vorige week ziek (nog steeds niet beter…). Keelpijn, hoesten en liters snot. Blech, niet leuk. Maar ik verkies het duizend keer boven buikgriep, dus ik klaag niet! (Nouja, een beetje dan.)
Best friend Hessel maakte een geweldige kaart voor de feestdagen voor de blog! Heb je (net als ik) nog steeds geen kaarten verstuurd? Klik dan hier om naar het artikel te gaan, de kaart te downloaden en te printen.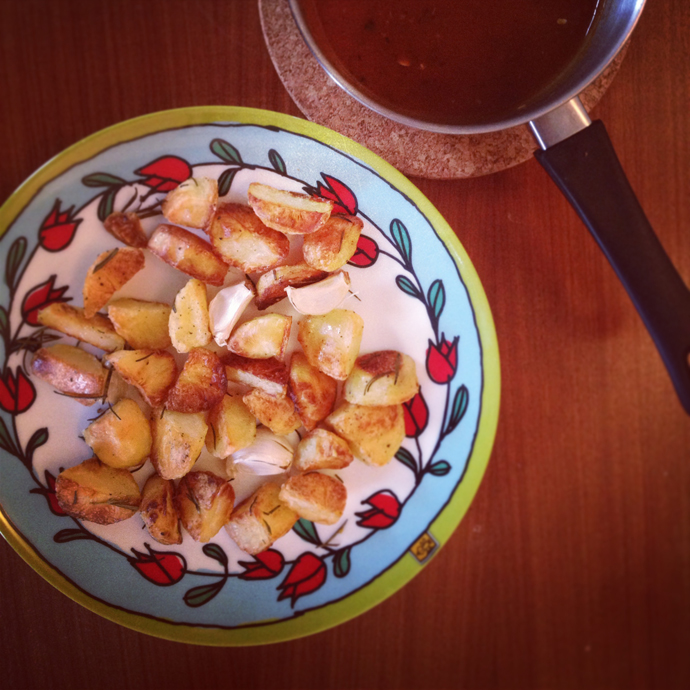 Voor de lunch maakte ik een keer mijn favoriete aardappeltjesrecept. Het perfecte bijgerecht voor het kerstdiner, dinsdag komt het recept online (net op tijd toch?)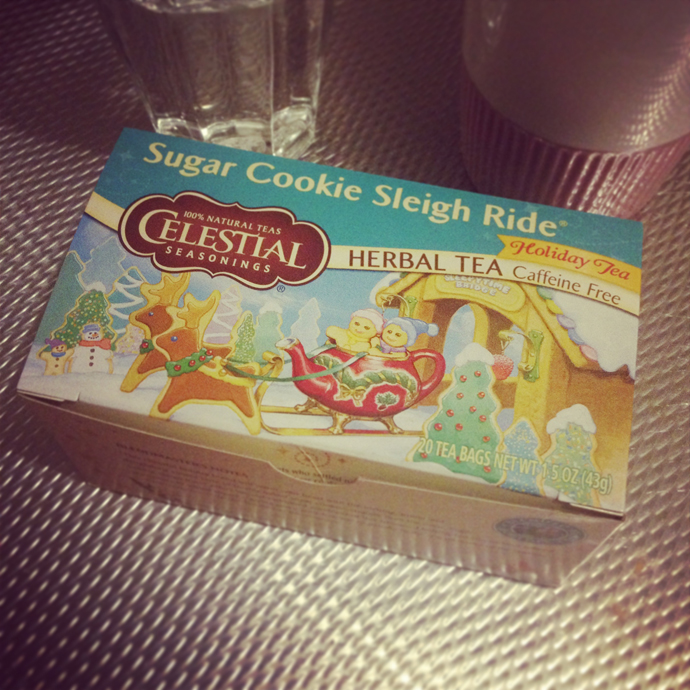 Voor de Christmas spirit: kerstthee! Die verpakking alleen al. De thee zelf was een beetje mwah mwah, wel ok.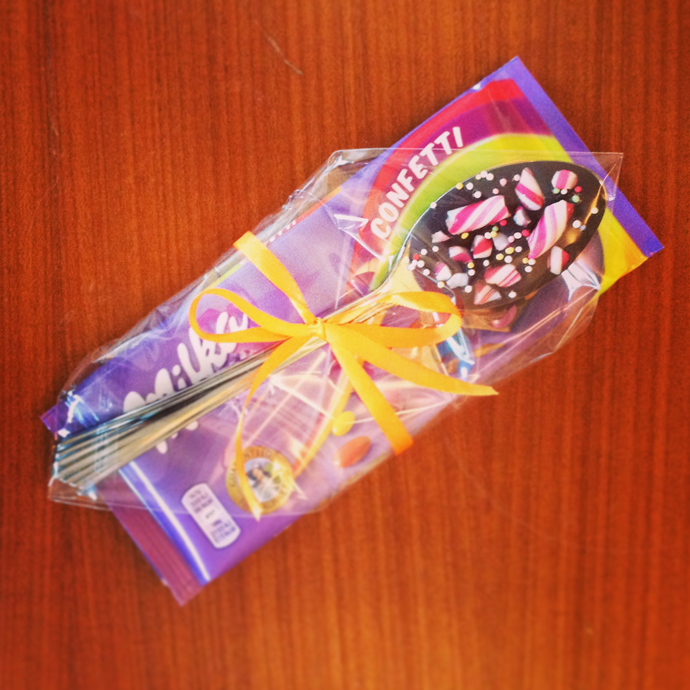 Ik zag deze confetti-reep liggen in de supermarkt en MOEST hem meenemen voor Meike. Nog een lekkere chocoladelepel erbij en je mini kerstcadeau is klaar!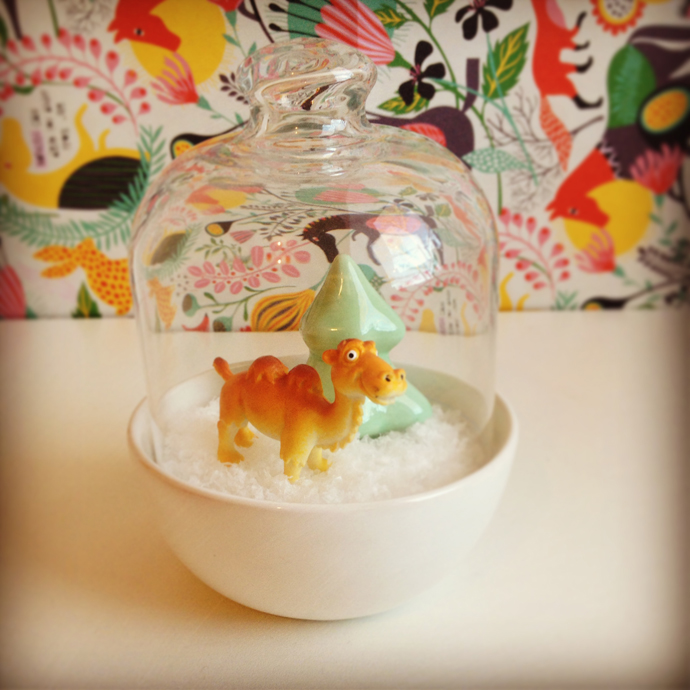 Nog meer Christmas spirit: voor de blog van Helen maakte ik mijn laatste kerst-DIY, een snowglobe! Klik hier om het hele artikel te bekijken.
We gingen naar de Tuinland om een kattenbandje om te wisselen en kwamen er hele bijzondere producten tegen: Een zwaan van vogelvoer, beetje luguber. Een lichtgevende duif met een snoer uit zijn kont. En in de kerstsetting zagen we een heel grappig bordje hangen: 'Denk om het afstapje'. Ach, je had erbij moeten zijn…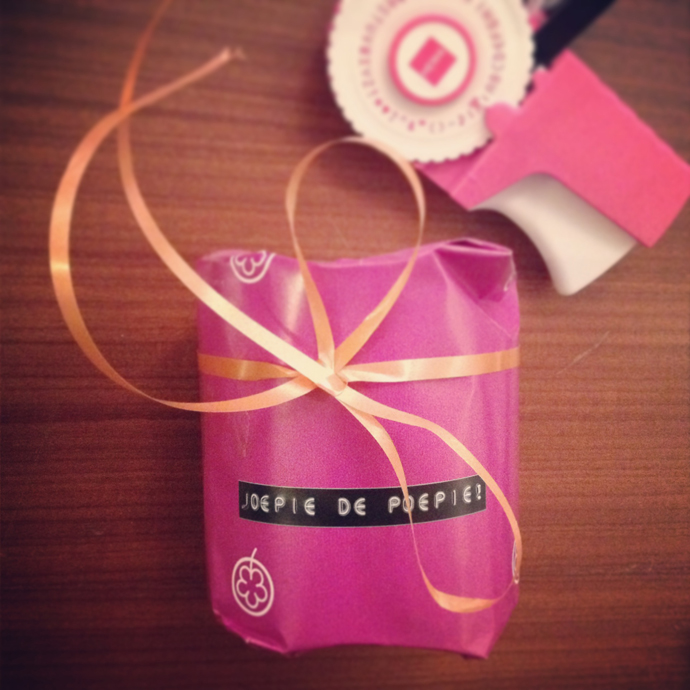 Ik zag in blogland dat er een lettertang bij Hema te koop is. Ik MOEST hem hebben! Hij is roze en hij doet het geweldig. Hier het resultaat op een cadeautje voor vrienden omdat ze hun huis verkocht hebben.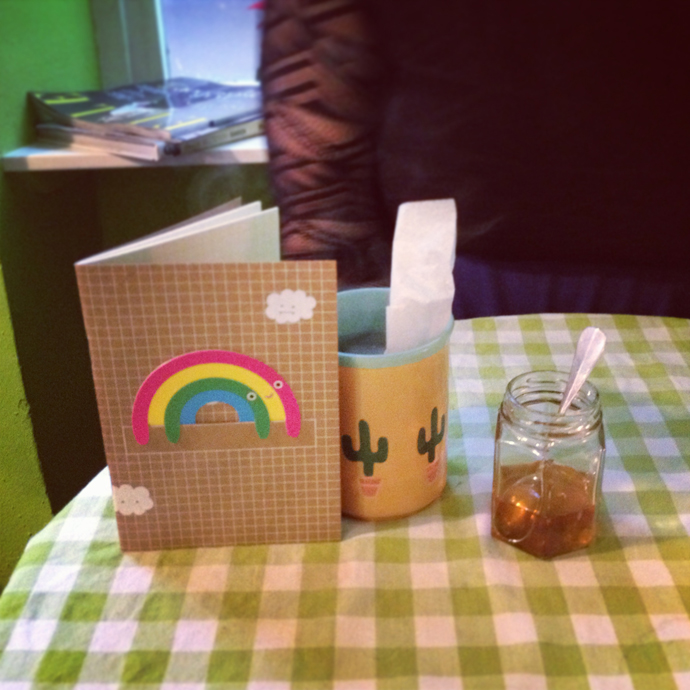 En tot slot sprak ik gistermiddag af bij Toet met Heike om mijn verjaardag nog een keertje te vieren. Ze kon niet op mijn feestje komen en daarom kreeg ik dit geweldige blije notitieboekje en een lief kettinkje (niet op de foto) van haar. De mok van Toet moest ook op de foto omdat hij zo leuk was.
KATTENBONUS
Mo en Tetkees hebben lekker ingestopt geslapen, met candy canes gespeeld en mochten voor het eerst in de slaapkamer (we zijn bezweken ja).
Vind je het leuk om te volgen wat Meike en ik de hele week uitspoken? Volg ons dan op instagram. Wil je liever weten wat de katjes de hele week doen? Volg dan Mo en Tetkees op instagram.