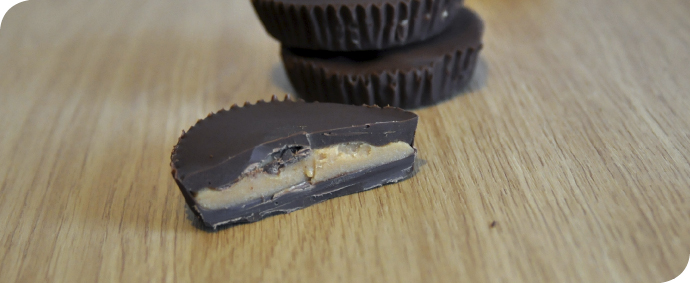 Ze zijn ZO lekker, maar ZO fout. En duur. En slecht verkrijgbaar. Dus we gaan ze lekker zelf maken. Het is heel makkelijk en je kunt ze zo gezond of zo verkeerd maken als je zelf wil!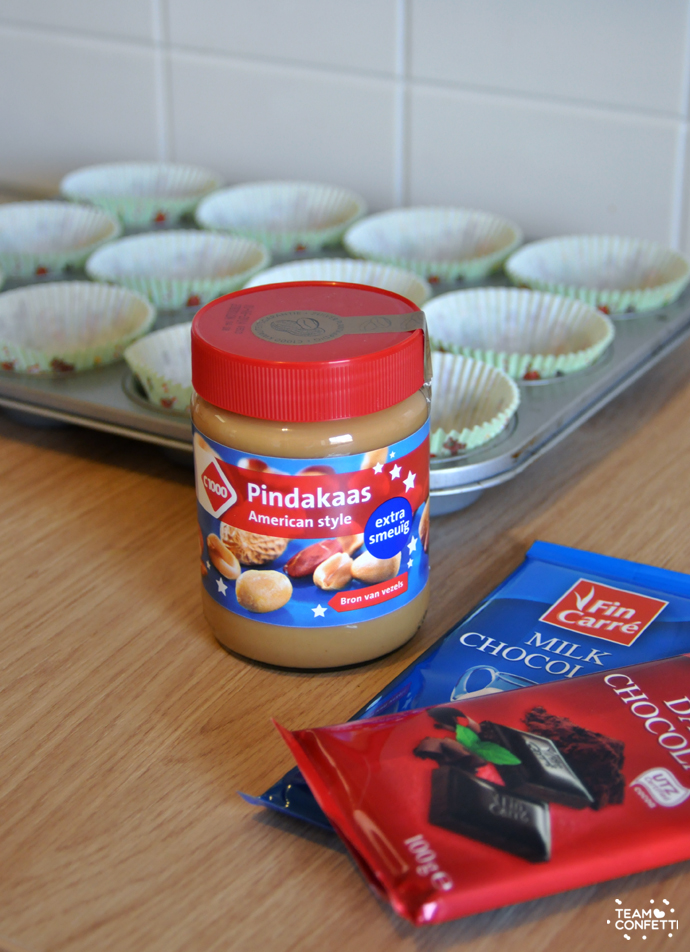 WAT HEB JE NODIG (voor ongeveer 10 peanut butter cups)
– 200 gr. chocola. Wil je voor iets gezonder gaan? Neem dan hele donkere chocolade. Wil je de foute kant op? Kies dan voor melkchocolade. Ik deed een beetje van beide.
– 1/2 cup pindakaas. Dat is ongeveer 100 gr. Ik ging voor de foute Amerikaanse variant. Je kunt ook bio nemen of cashew-kaas (eh, boter?).
– 1 eetlepel boter
– 2 eetlepels poedersuiker
– snufje zout
– muffin tin
– 10 muffinvormpjes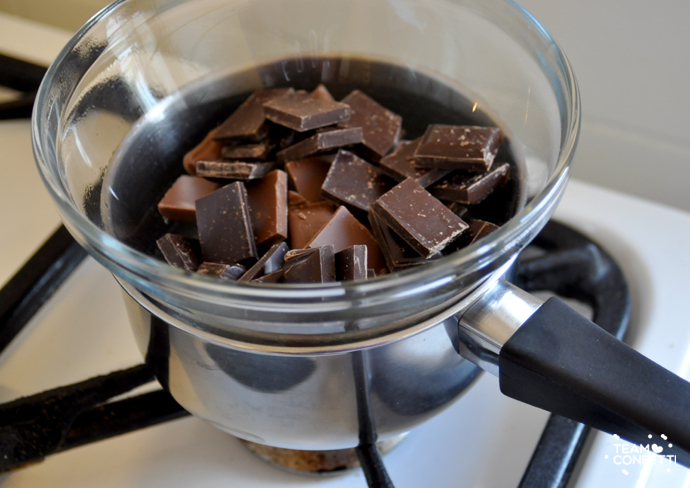 Smelt de chocola au bain marie. Of in de magnetron. Ik doe het liefst au bain marie. Dan kan ik het beter in de gaten houden. En de pindakaas moet ook gesmolten worden later en dan heb ik mijn pannetje maar vast klaar staan.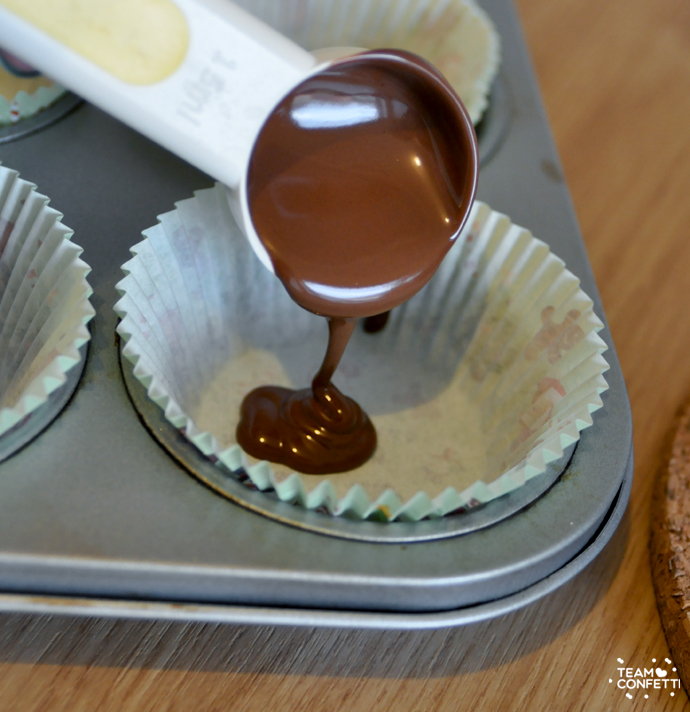 Giet een dun laagje chocola in de bodem van elk muffinvormpje. Ik gok dat het iets minder dan een eetlepel is. Houd je juist van wat meer chocolade, doen dan meer. Simpel.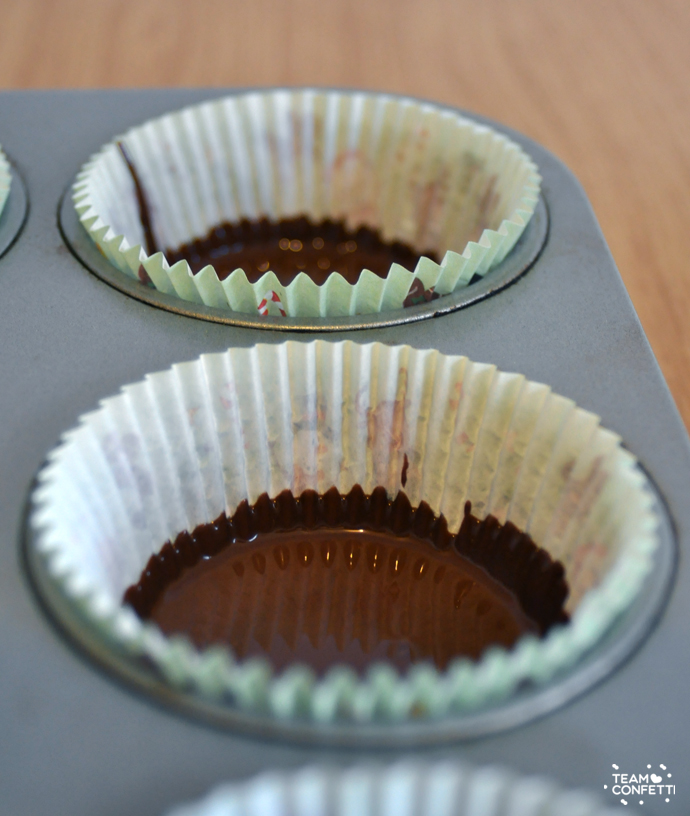 Duw met een theelepeltje de chocola wat bij de rand omhoog. Zo kun je de pindakaas straks niet zien zitten. Stamp een paar keer stevig je muffin tin op het aanrecht. Zo wordt de chocola mooi glad.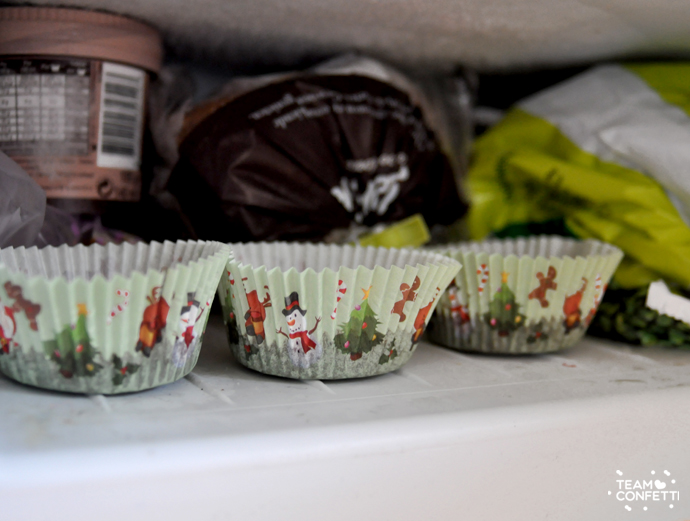 Doe de muffinvormpjes 15 minuten in de vriezer. Je kunt ook gewoon wachten tot de chocola gestold is. Maar dat duurt een tijdje. Mijn vriezer is teeny tiny, er konden maar drie vormpjes tegelijkertijd in…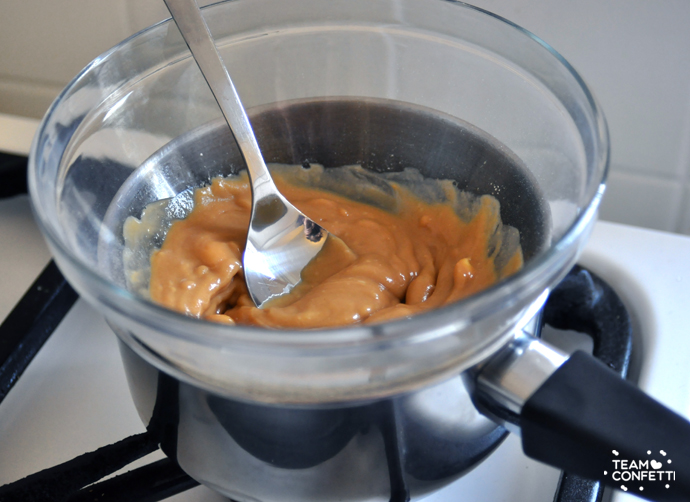 Verwarm ondertussen de pindakaas, poedersuiker, zout en boter. Zorg dat het lekker vloeibaar wordt (maar niet te). Proef tussendoor en voeg eventueel nog wat suiker of pindakaas toe. Na een kwartiertje kunnen de muffinvormpjes uit de vriezer. Herhaal het proces van de chocola, maar dan met de pindakaas. Ongeveer een eetlepel, stampen op het aanrecht en terug in de vriezer.
Na tien minuten er weer uit, laatse laagje chocola, stampen op het aanrecht en nog tien minuutjes in de vriezer.
Als het goed is kun je ze makkelijk uit hun vormpje halen en zien ze er ongeveer zo uit:
Jum jum jummie!
***
Houden jullie ook zo van peanut butter cups?