Today I have a free, very very handy, printable to do list for you! You can download it at the bottom of this blogpost. Have fun and be productive!
Toen ik paar weken geleden een mooi to do lijstje liet zien in dit artikel, was er een duidelijke reactie: er moest een printable to do lijstje komen! Zo gezegd, zo gedaan. Ik heb hem geprobeerd vol te proppen met opties zodat je er alles uit kan halen!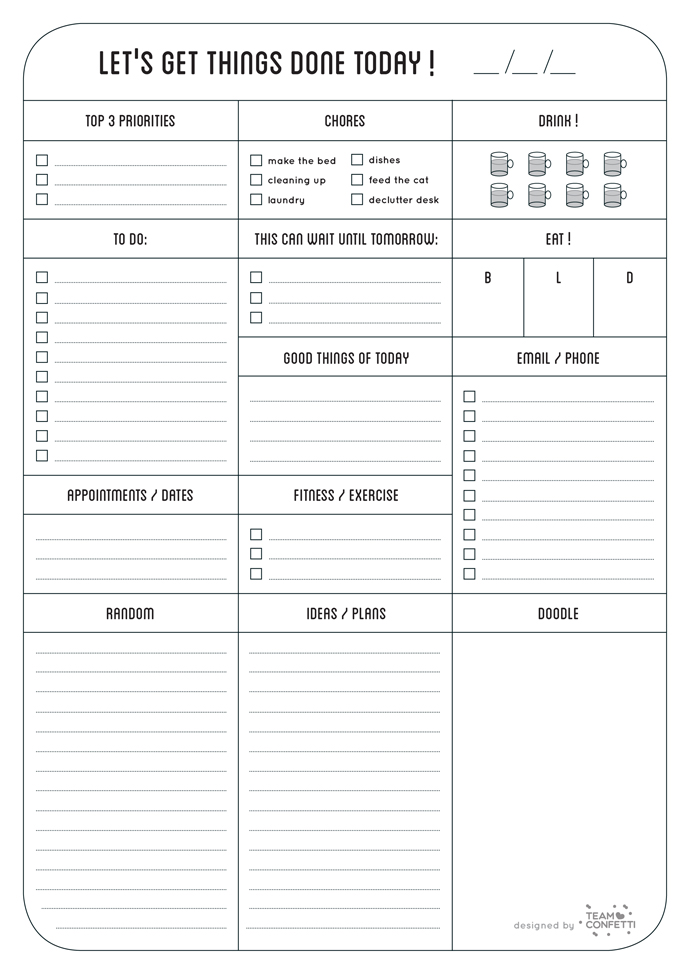 En zo ziet hij eruit! Hij staat op een A4 (lekker groot). Je kunt de datum erop zetten en naar hartelust je lijstjes invullen. Ik denk dat dit lijstje extra handig is voor thuiswerkers, maar er staan zoveel opties op, dat bijna iedereen ermee uit de voeten kan. Ik heb hem zelf een beetje ingevuld zodat hij in actie te zien is: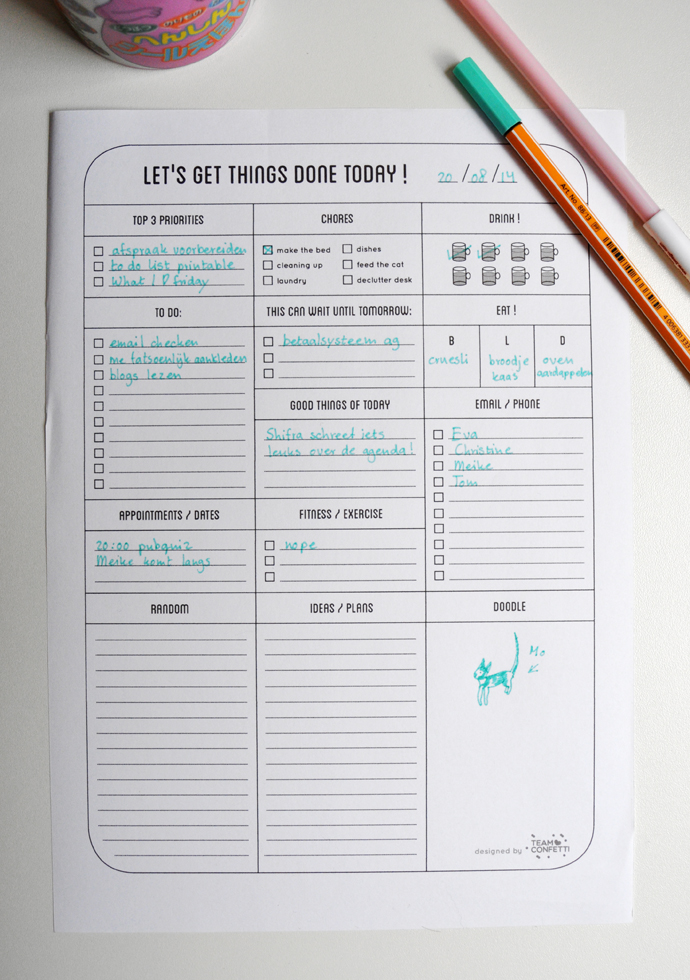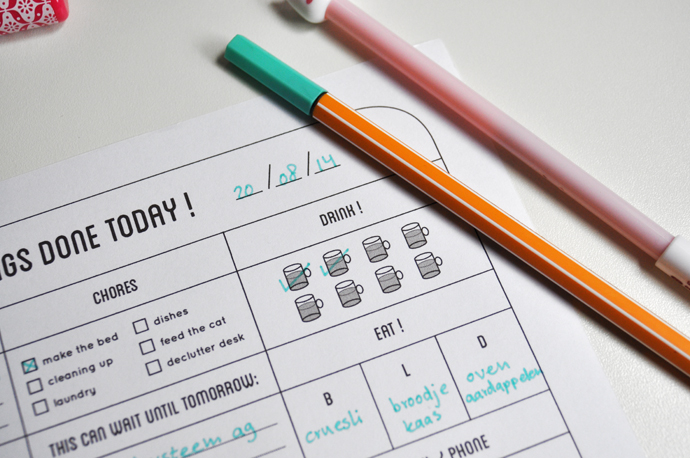 Toen ik aan het researchen was naar wat er allemaal op zo'n to do lijstje kan, kwam ik vaak glazen water tegen. Het is goed om veel water te drinken en dat schiet er bij mij nog wel eens bij in. Daarom mocht deze optie er van mij wel bij!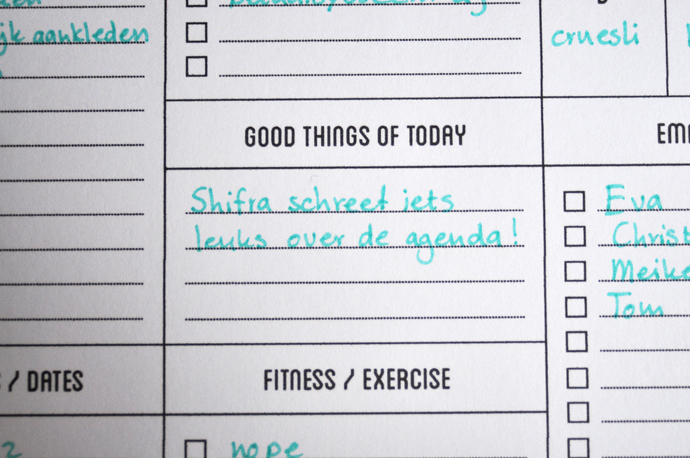 Deze optie staat ook in onze agenda en wordt alom gewaardeerd. Het is fijn om dit soort dingen ook te noteren. Dan kun je aan het einde van de dag extra tevreden naar je lijstje kijken.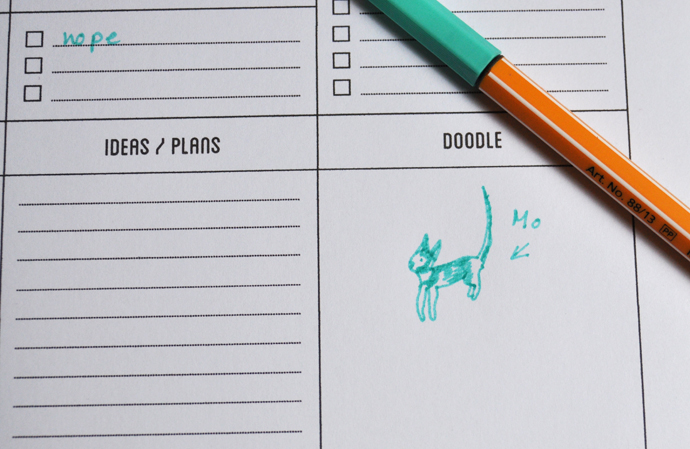 Er is ook ruimte voor een beetje creativiteit. Alhoewel ik het doodelen maar aan Meike aan over laat. Mo lijkt een beetje op een orang oetan met zijn lange voorpootjes…
***
Hier kun je de to do lijst downloaden en printen.
You can download the list here.
***
Ik ben van plan meer van dit soort lijstjes te maken. Een lijstje voor de hele week, een lijstje speciaal voor bloggers en een lijstje voor huishoudelijke taakjes. Zijn er nog meer verzoekjes? En wat zou er dan op moeten staan?