Herfst betekent comfort food. Am I right? Gelukkig ben ik heeeeeel erg goed in het delen van comfortfood recepten. Wat dacht je van de allerlekkerste pompoensoep ooit? Pastinaakfrietjes of voor de zoetekauwen onder ons: een confetti chocoladeletter! Vandaag deel ik vijf heerlijk herfstrecepten waar je het lekker warm van krijgt.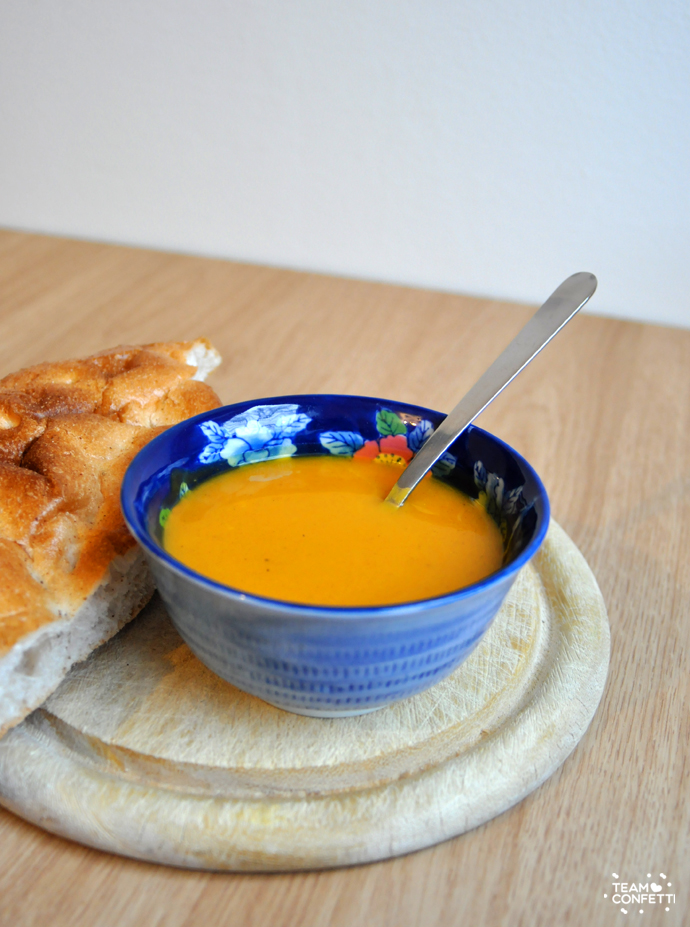 De lekkerste pompoensoep ever!
Dik een jaar geleden deelde ik het recept van de (wat mij betreft) allerlekkerste pompoensoep ooit. En ik was niet de enige. Dit is verreweg het allerpopulairste recept dat op teamconfetti.nl staat en aan de reacties te zien, zijn veel lezers het met me eens. Nog niet geprobeerd? Snel doen hoor!
♥♥♥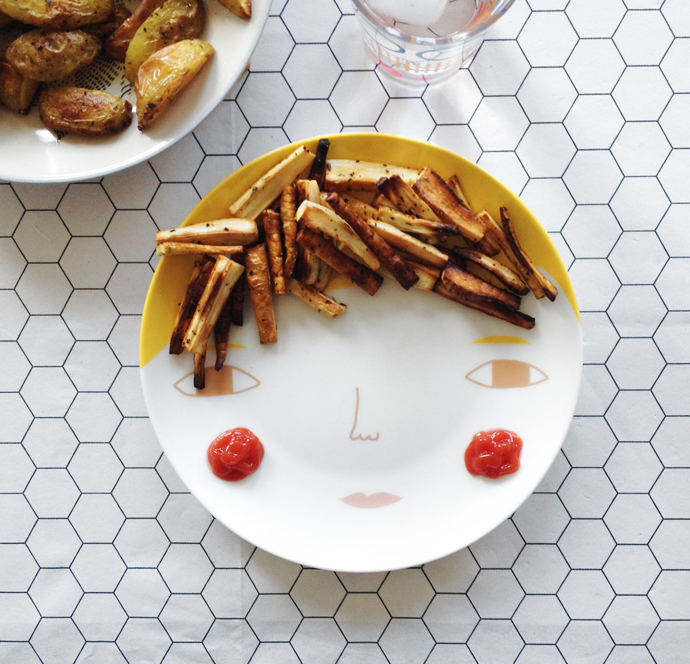 Pastinaakfrietjes uit de oven.
Ook al zo'n heerlijke herfstgroente: pastinaak! Nog niet zo heel erg lang geleden ontdekt en ik ben er gek op. Beter dan aardappelfrietjes, geen grapje. Geen friteuse nodig en ze worden lekker knapperig in de oven. JUM!
♥♥♥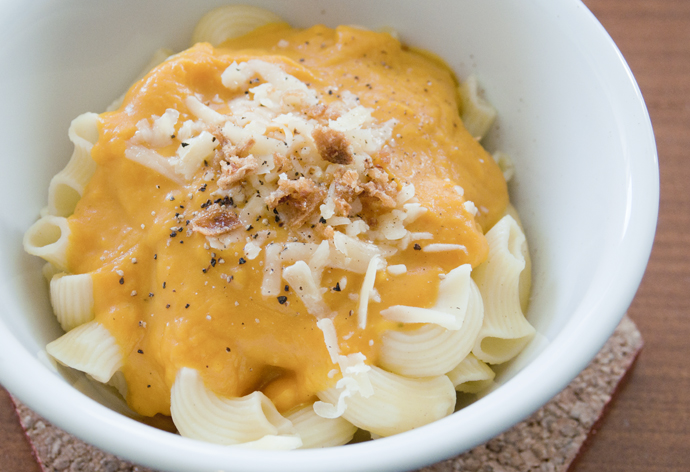 Semi healthy mac and cheese.
'Eh, maar hoe dan?' hoor ik jullie denken. Nou, in plaats van kilo's kaas zit er vooral heel veel pompoen in (jum). En zo kun je het als hoofdgerecht eten in plaats van bijgerecht. Comfort food barstensvol met smaak en semi guilt free (er zit ook heus een klontje boter en een handje kaas doorheen, maar dat moet kunnen)! Dit is bij de Team Confetti meisjes een echte hit en dat zijn fijnproevers hoor. ;)
♥♥♥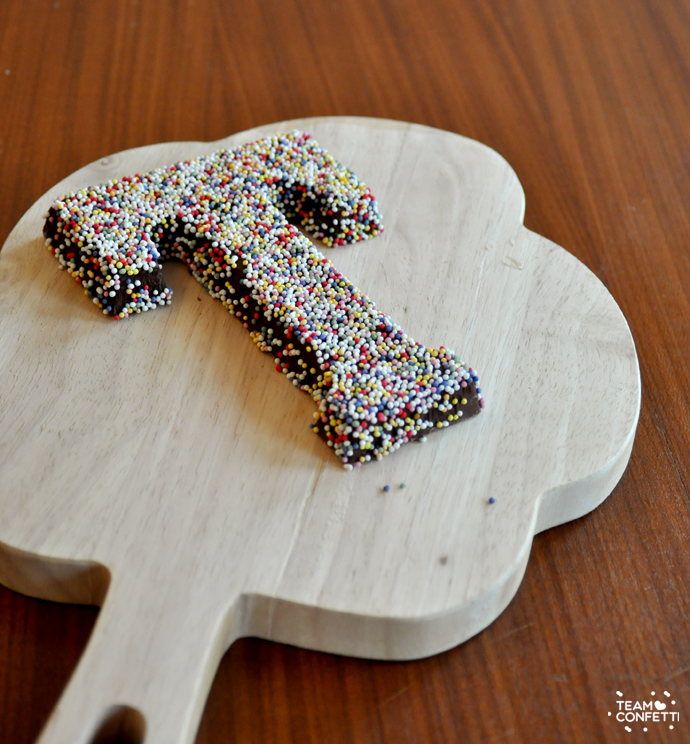 DIY Confetti Chocoladeletter.
Ok, ok, een recpt is het niet te noemen en een DIY klinkt ook meer dan het is. Maar man wat is ie vrolijk en lekker. Bereid je voor op confetti sprinkles in je haar, je schoenen en onder de bank. Ze liggen overal maar who cares, het is FEEST!
♥♥♥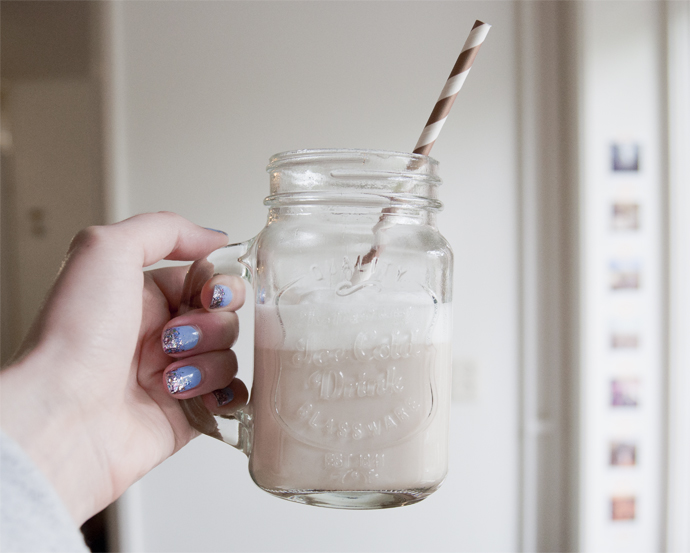 Apple chai latte.
We sluiten af met een heerlijk warm drankje. Kruidig en zoet voor een happy belly en soezige rode wangen. Beetje zappen, dekentje erbij. Wie doet je wat?
♥♥♥
Ok, de regen is een domper, maar ook een goede reden voor een groot bord/schoteltje/mok vol comfortfood.
Enjoy!