Het wordt weer wat kouder, tijd om langzaam de herfst te omarmen en weer te genieten van dikke wollen truien en warme koppen soep. Een knus plekje bij uitstek is De (net nieuwe) Soepwinkel in Groningen.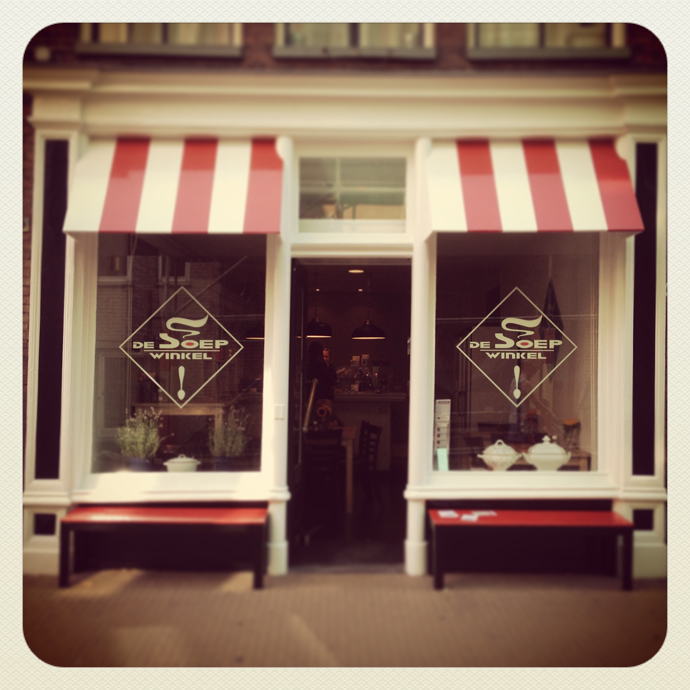 We waren al een tijdje nieuwsgierig naar dat lekker ruikende winkeltje met de rood-witte luifeltjes. Vorige week zijn we eindelijk naar binnen gestapt om er samen te lunchen.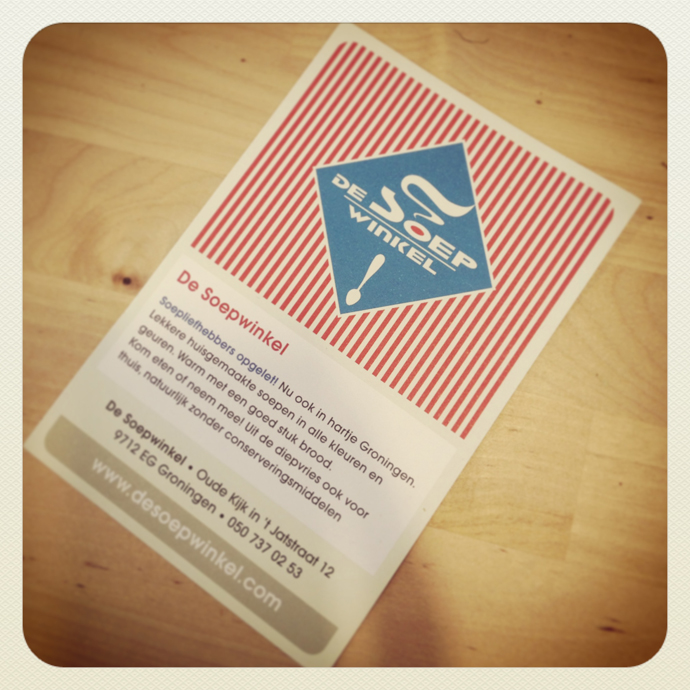 Het concept is simpel: gewoon soep. Met een lekker stukje brood.
Met liefde gemaakt, elke dag keuze uit vier smaken.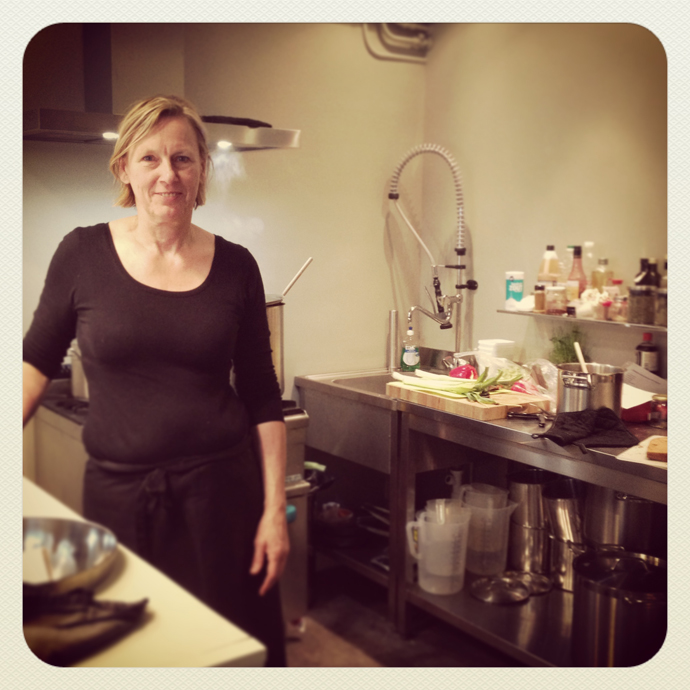 Corry, trotse eigenaar van De Soepwinkel, in haar mini keuken.
De soep pruttelt achter haar in grote pannen.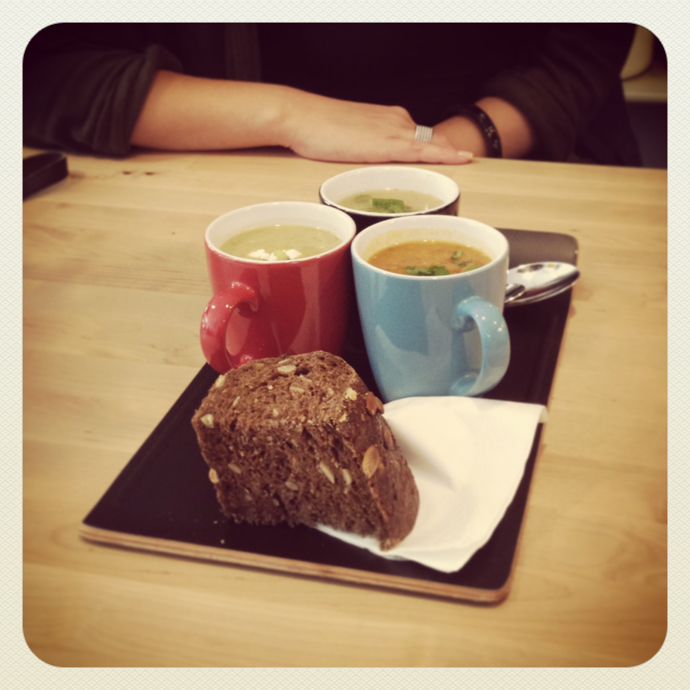 Je kunt een normale kom soep nemen, een extra grote, of een proeverij. Wij gingen voor het laatste en deelden drie heerlijke soepjes: Broccoli/geitenkaas-soep, kikkererwten-soep en koolrabi/mosterd-soep. Ontzettend lekker, gezond en ook niet duur. Een proeverij of een grote kom kost € 5,25 en een normale portie € 4,25. Je kunt ook ingevroren soep mee naar huis nemen voor € 7,25 per liter.
Resultaat: een tevreden Meike. (En een tevreden Olga!)
Ja, dit is de perfecte plek om met guur weer even te stoppen met winkelen en lekker op te warmen.
De Soepwinkel zit aan de Oude Kijk in 't Jatstraat 12.
De hele week geopend van 12:00 – 18:00 (donderdag tot 20:00 en zaterdag tot 17:00).
Kijk op www.desoepwinkel.com voor meer informatie.