Afgelopen week haalde ik wat leuke interieurspulletjes in huis, reisde ik af naar Amsterdam, werkte ik hard aan de blog ennnn in de winkel en maakte ik weer ziekelijk veel foto's van mijn katten…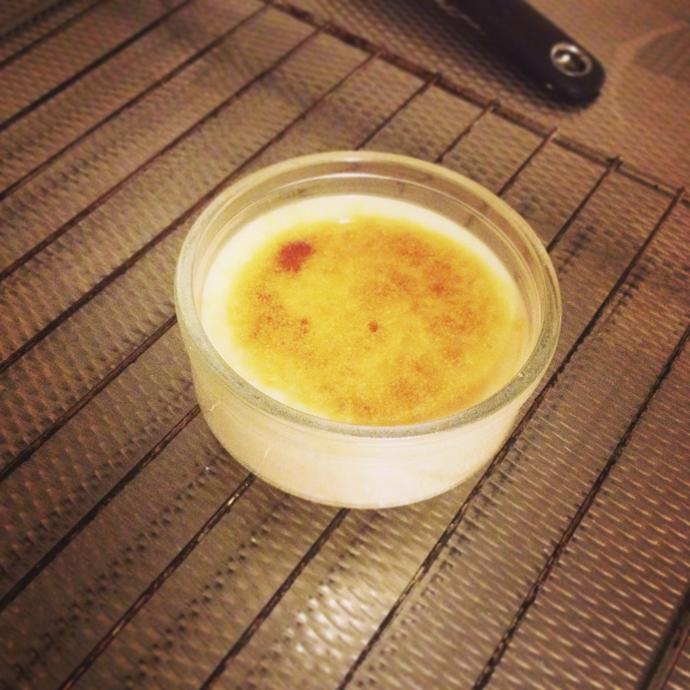 Hier hebben we er vorige week teveel van gegeten: crème brûlée van de Lidl. Ze waren tijdelijk verkrijgbaar, ik weet niet of ze ze nu nog hebben…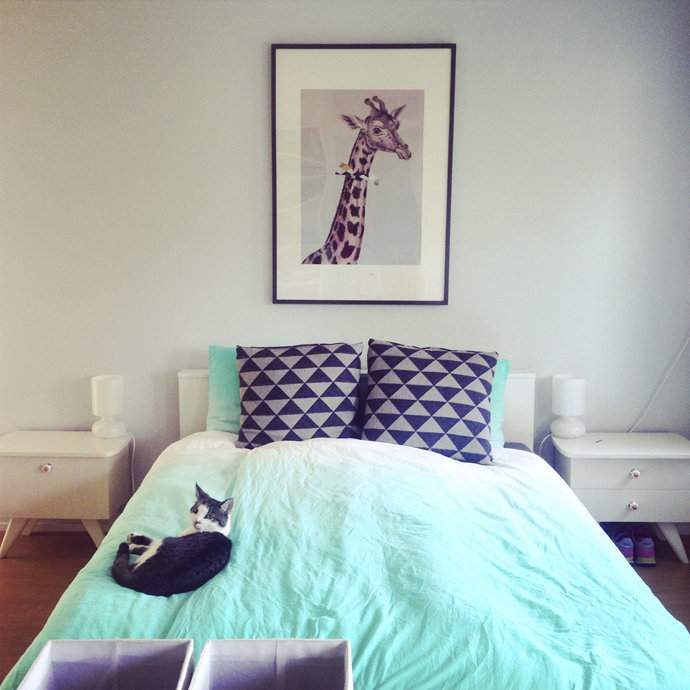 Je kon het al lezen in de 5 reasons why I smile tag: we hebben nieuwe dekbedden en nieuwe dekbedovertrekken (beide Hema). Heeeerlijk. En de poezen zijn er ook niet vanaf te slaan. Dat zul je zo in de kattenbonus wel zien…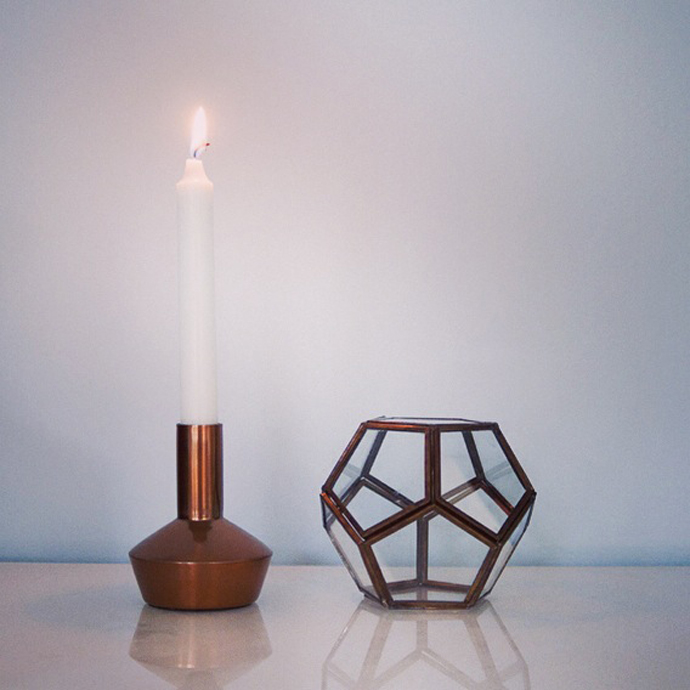 En de dekbedden waren niet de enige nieuwe dingen in huis deze week! Volgens mij komt het door de herfst dat ik ons huis weer wat wil opleuken en fijner maken. We zijn ook begonnen met klussen aan de trap. Herfstnestelen ofzo…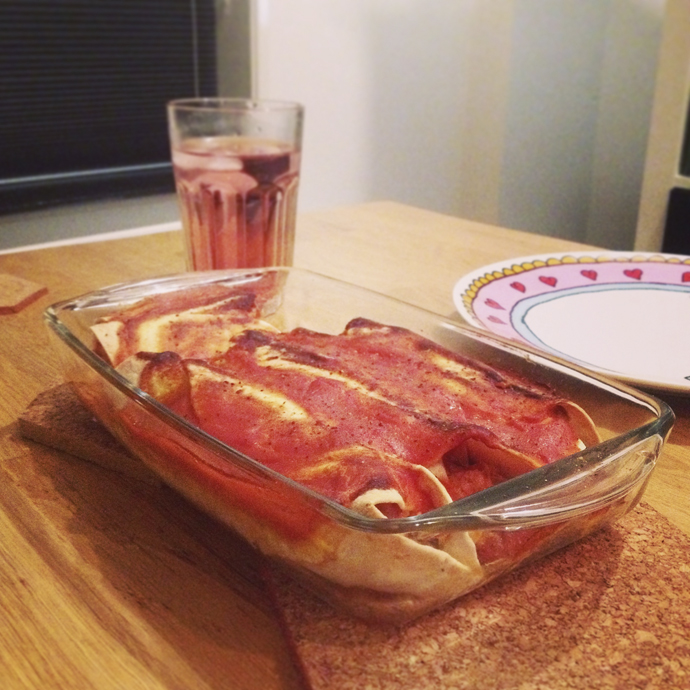 Wij zijn van die ontzettende bank-hang-eet-mensen, maar tegenwoordig eten we steeds vaker weer aan tafel. Kaarsje erbij. Is toch wel een stuk gezelliger. En wraps eten op de bank is ook een stuk minder makkelijk.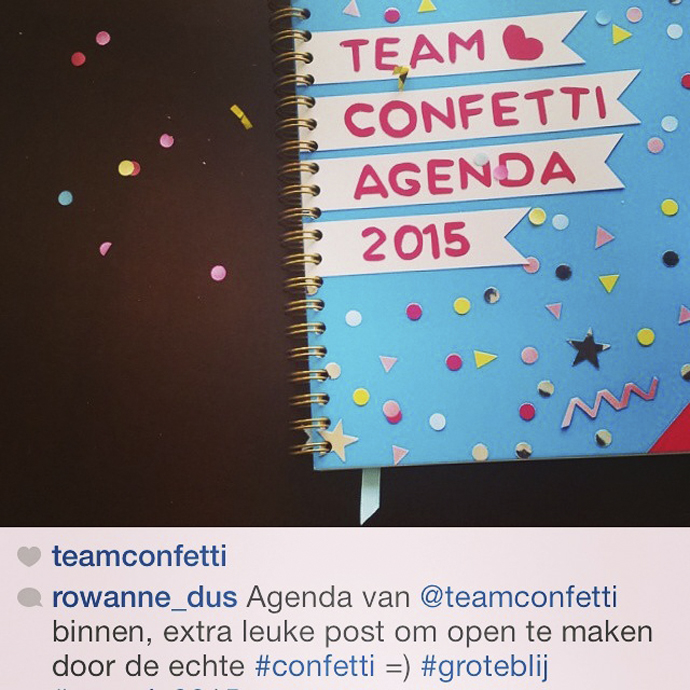 Deze zag ik op instagram voorbij komen. Zo leuk dat de extra confetti gewaardeerd wordt. Heb jij de Team Confetti agenda al? Hij is limited edition, dus wees er snel bij. ;)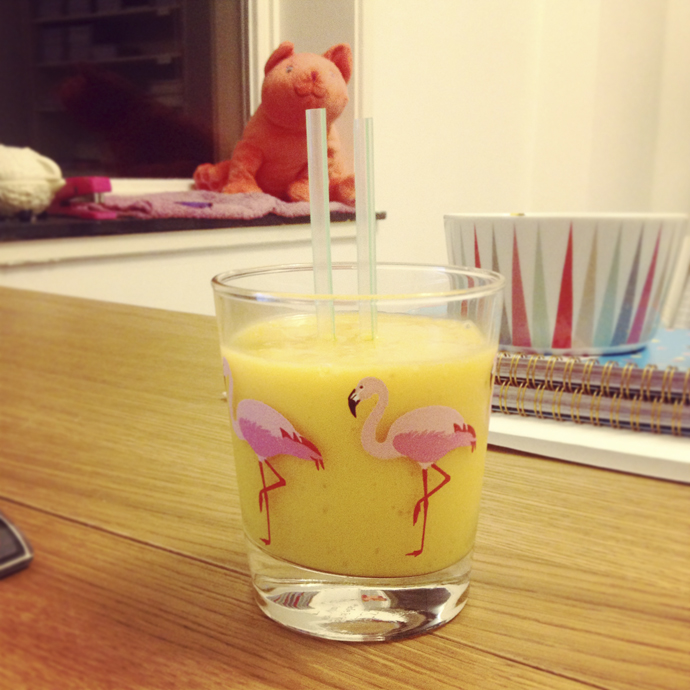 Er was veel late night blogging deze week. Tom vindt het stiekem af en toe wat teveel worden, ik moet een beetje rustiger aan doen (lastig lastig). Maar ondertussen brengt hij gezonde smoothies en helpt hij waar hij kan. Jep, it's a keeper!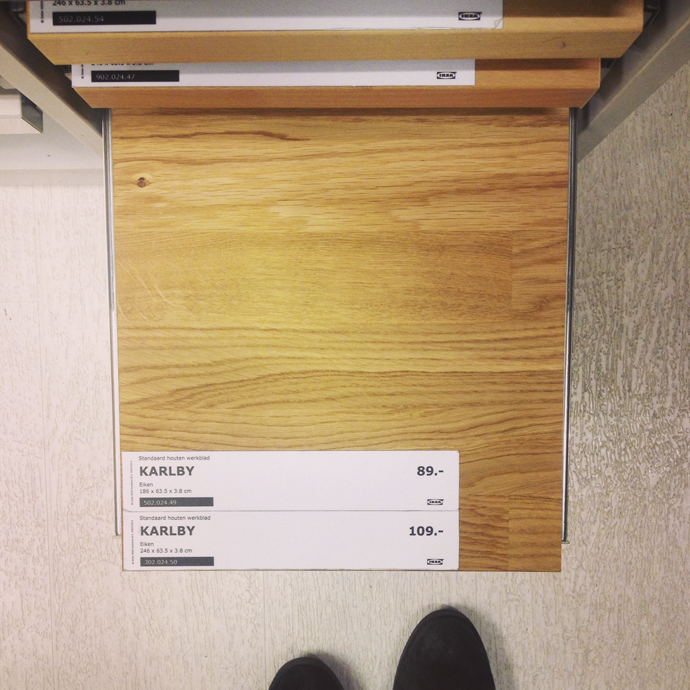 Tom en ik gingen woensdagavond even langs Ikea voor wat kleine dingetjes. Even gezwijmeld bij de keukenafdeling. O man ik zou zooooo graag een nieuwe keuken in ons huis willen. Maarja, centjes enzo…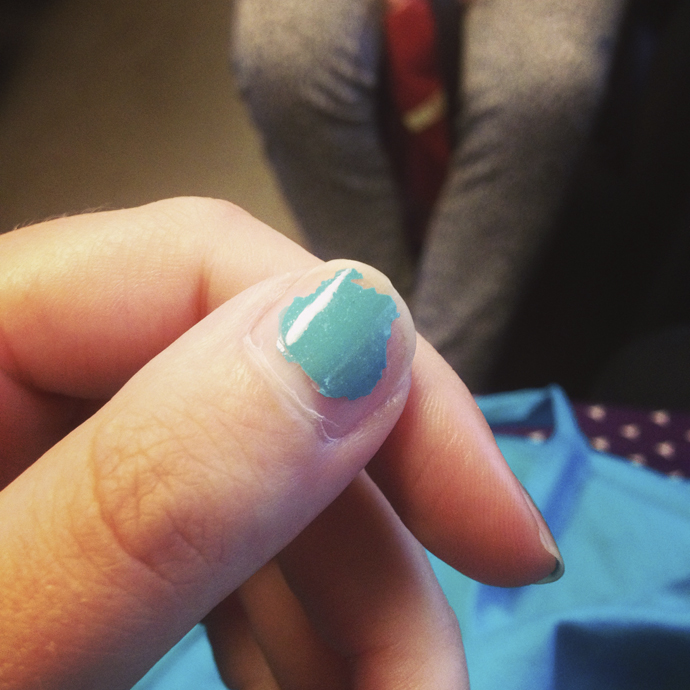 Donderdag ging ik naar Amsterdam en ik zag in de trein dat mijn nagellak om te huilen was. Ik had het te druk gehad om op te merken. Argh! Maar ze staan er nu weer netjes bij hoor. Er is zelfs weer een Nails Of The Week artikel komende dinsdag. The Nails are back!
Afgelopen donderdag had ik een afspraakje met Maris van Haremaristeit.nl. We hadden zo het idee dat we elkaar wel zouden liggen en dat was een understatement. Zelden zag je twee vrouwen zo lang tegen elkaar aan babbelen. Het hield nooit weer op. (En nu kletsen we door via email, haha.) Er waren een paar ontzettend leuke en vrolijke merken waar we binnenkort wat toffe samenwerkingen mee hebben. Lees het artikel van gisteren voor een wat uitgebreider verhaal. ;)
Vrijdag werkte ik bij Lindehuis en ik zag dat er heeeeel sneaky een paar kerstproducten de winkel in waren geslopen, haha. En omdat het wat kouder wordt en de deur niet zo vaak meer open kan staan, maakte ik een 'open' bordje. Kom d'r maar in mensen!
KATTENBONUS!
We geven Tetkees nog steeds uitdagende bakjes om uit te eten, een lege brokjesdoos, een jampot of een plastic flesje. Heeft hij er een beetje werk van. Mo herontdekte zijn speelgoedbak, die ging vijf keer per dag over de wereld. En hij is verkikkerd op Tom's dubbele winterdekbed. Hij is opeens minder vaak buiten omdat hij ligt te snoozen op de dekens… En tot slot, Bob, de supermarktkat. Hij is er vaak, maar niet altijd. Soms ligt hij binnen in een doosje te slapen, soms buiten. Het is zo'n schatje. Iemand had net tegen zijn doosje aangestoten, daarom kijkt ie wat verschrikt. ;)
***
Nog een hele fijne zondag en tot volgende week!
***
Vind je het leuk om te volgen wat Meike en ik de hele week uitspoken? Volg ons dan op instagram.