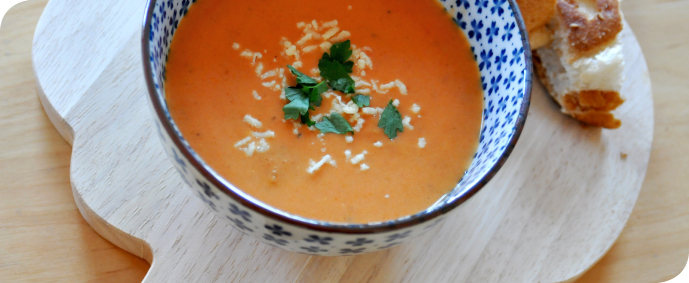 Dit heerlijke tomatensoepje aten we tijdens de Día de los Muertos Surpriseparty voor Heike. Vriendin Floor had heerlijke hapjes gemaakt EN een ontzettend lekkere tomatensoep. 'RECEPT!' Riepen we in koor. En hier is hij dan:
Het fijne aan dit recept is dat je de tomaten niet hoeft te ontvellen en dat je er weinig voor nodig hebt of hoeft te doen. Het enige wat je hoeft te doen is een paar uurtjes wachten.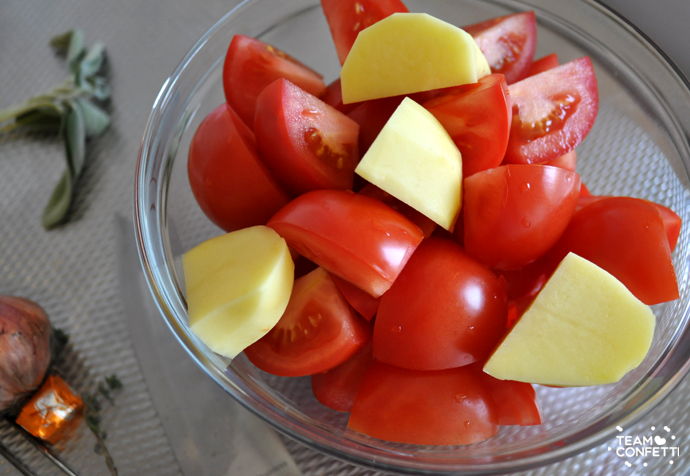 INGREDIËNTEN (voor vier personen soep):
– 2 liter water
– 1 kilo tomaten in vieren gesneden
– 1 grote wortel
– 1 aardappel
– 1 ui
– pakje verse Italiaanse kruiden
– 2 laurierblaadjes
– schepje suiker
– peper en zout (of een bouillonblokje)
– scheutje olijfolie
– 1/2 pakje slagroom (of kookroom)
– geraspte kaas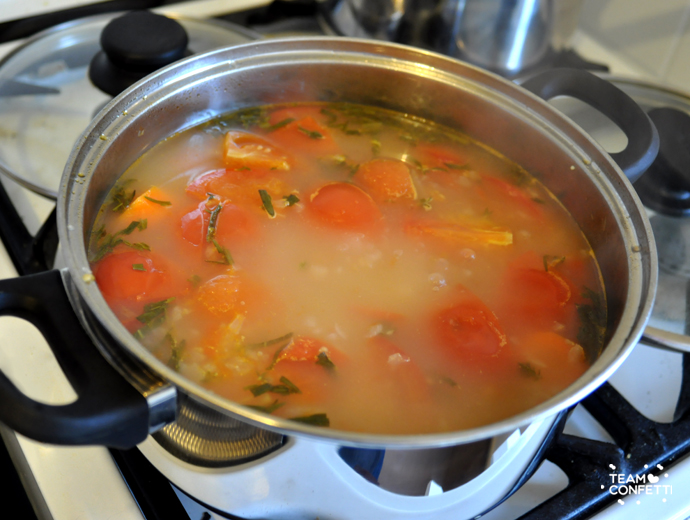 Fruit in een grote pan een uitje in wat olijfolie en doe vervolgens alle ingrediënten (behalve de slagroom en de kaas) in de pan. Laat 2-3 uur koken. Vis de laurierblaadjes eruit. Pureer met een staafmixer. Proef en voeg eventueel extra peper en zout toe.
Het is geen goed idee, ik herhaal GEEN GOED IDEE om de soep in delen te pureren in een blender. Door de stoom wordt het dekseltje eraf geblazen. De hele keuken zit dan onder de soep en je handen zijn verbrand. I learned the hard way…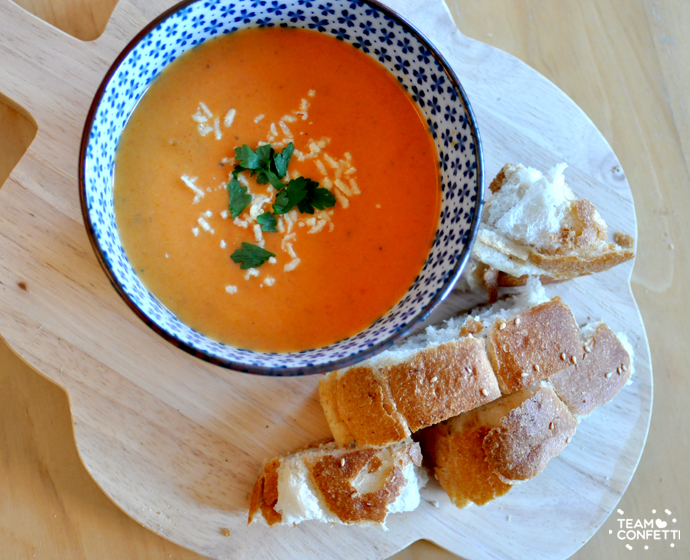 Voeg na het pureren de room toe aan de soep. Als de soep eenmaal in je lievelingskom zit, doe je nog een klein handje geraspte kaas in de soep.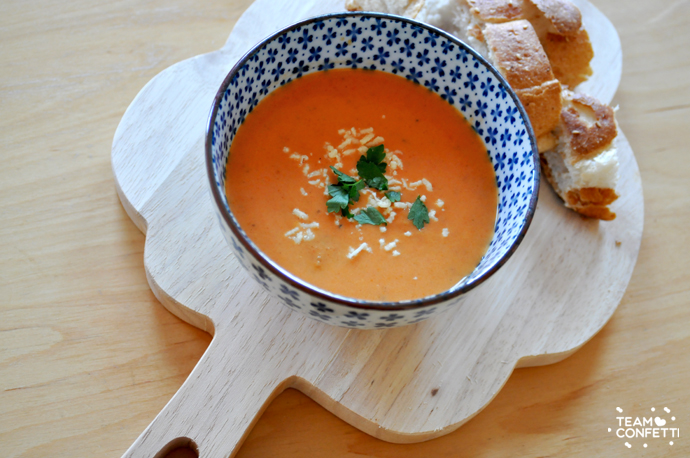 Wij van Team Confetti adviseren tomatensoep van Floor!
***