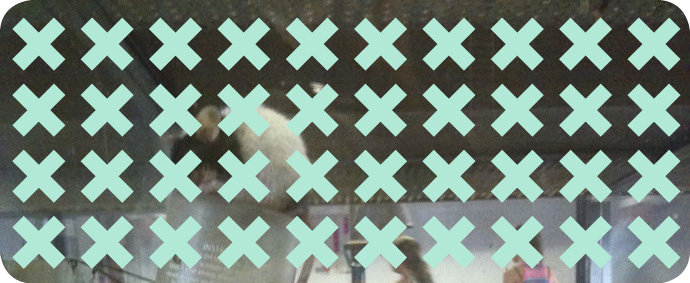 We were tagged by The Four Oh Seven for the 10 Out-takes Tag: Show 10 pics that aren't great.
Tea van The Four Oh Seven heeft ons vorige week getagd voor de origineelste tag sinds tijden, namelijk de 10 Out-takes Tag: de foto's die Instagram / het wereld wijd web niet haalden…
Wat houdt deze tag in? "Op blogs/Instagrams en Facebook zien we meestal de betere foto's. Vaak worden er tientallen gemaakt, kiezen we de beste uit en vergeten de rest (tot je een keer je kaart/mobiel leeg moet maken) daarom deze kleine shout out tag naar out-takes waar die foto's een kans krijgen om gezien te worden." Aldus Tea.
Aangezien we met zijn tweeën zijn, delen we er ieder 5:
Meike's Foto's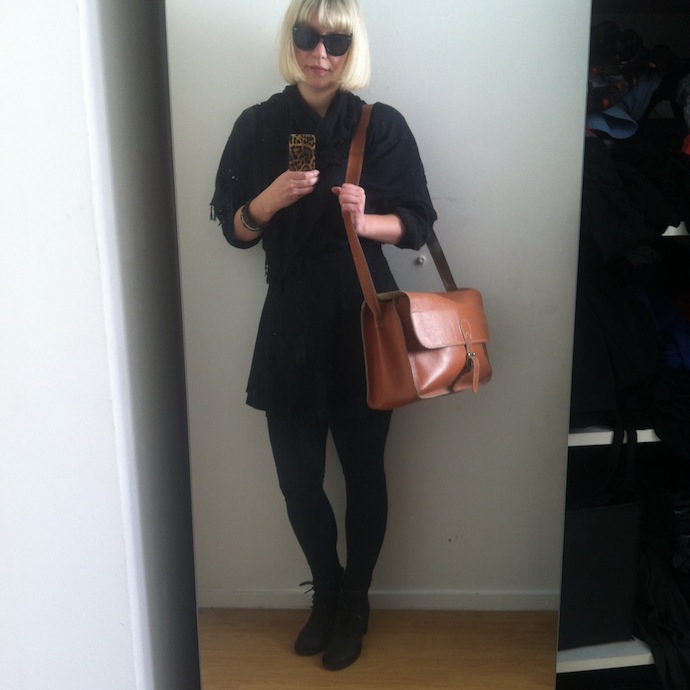 Olga neemt altijd van die leuke outfit foto's voor op Instagram, dus ik dacht: Dat doe ik ook! Resultaat: een nietszeggende foto met mijn rommelige kast erop en een volledig zwarte outfit. Bovendien voelde het ook een beetje gek om mezelf zo op Instagram te plaatsen…(nu sta ik zo op de blog, maar voelt dankzij deze tag toch iets minder belachelijk).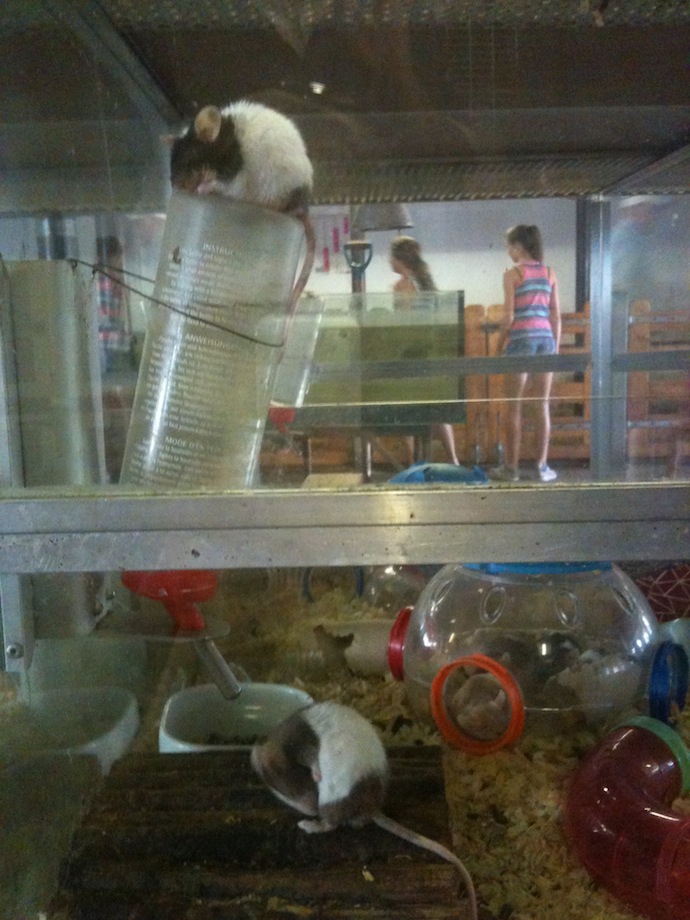 Ik maakte deze foto, omdat ik het zo lief vond dat het muisje gewoon lag te pitten bovenop de drinkfles, maar de foto is zo wazig en korrelig, dat ik er verder niets mee heb gedaan.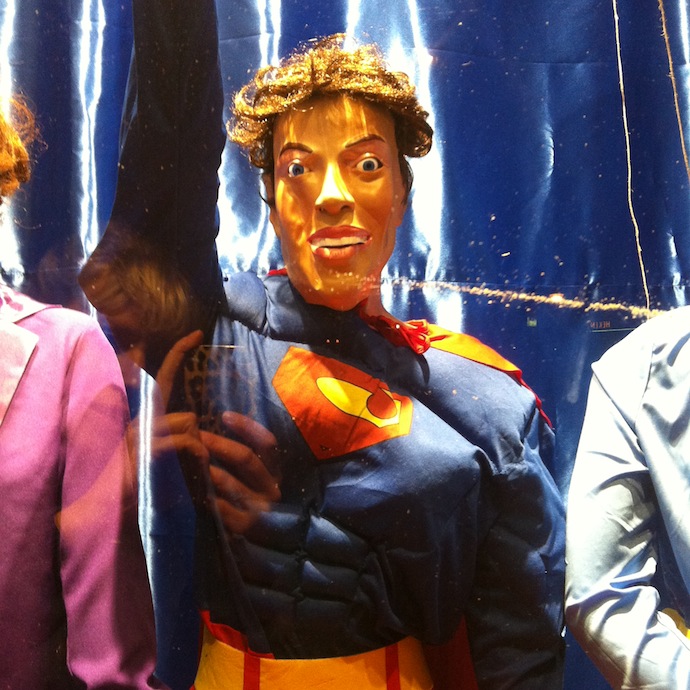 Dit is het ALLER ENGSTE Superman kostuum wat ik ooit gezien heb!!! Ik heb de foto niet gebruikt, omdat ik 'm iets te freaky vond.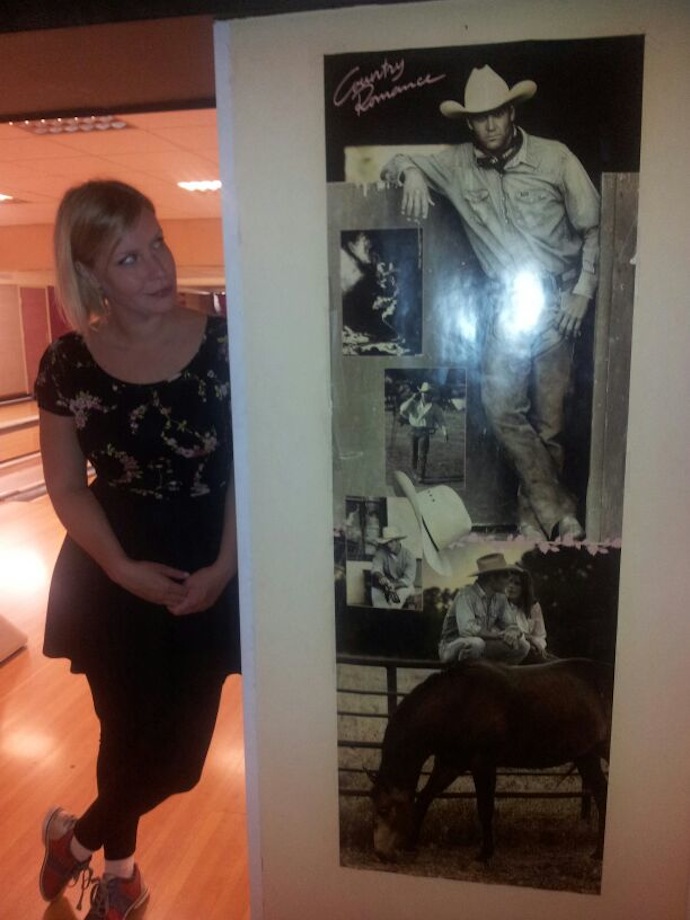 Op deze foto was ik aan het bowlen met een vriendin. We waren de enige klanten in de bowlingzaak, dus werden we aardig vervelend en melig. Hier probeer ik flirterig op de foto te gaan met de man van de poster. Het komt alleen totaal niet over…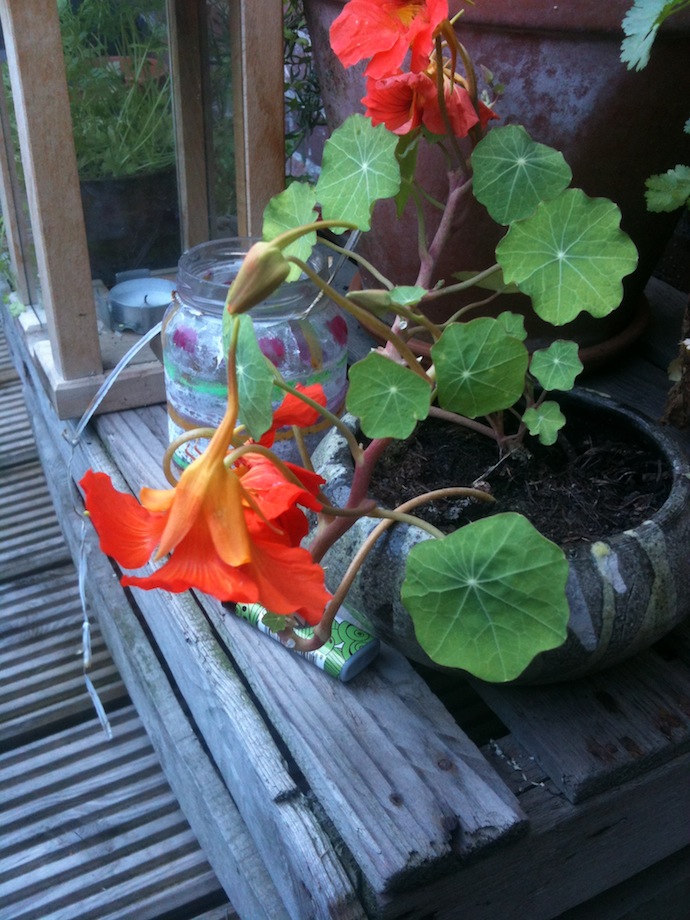 Vaak zie ik van alles op foto's, wat anderen er totaal niet op zien. Hier zie je onze Oost-Indische kers, maar ik zie een vuurspuwend draakje. (Ik keek toen naar 'Game of Thrones' en wellicht dat de draken van Khaleesi mij hebben geïndoctrineerd) Maar ik ben er dus vanuit gegaan dat ik de draak echt als enige zie…
Olga's foto's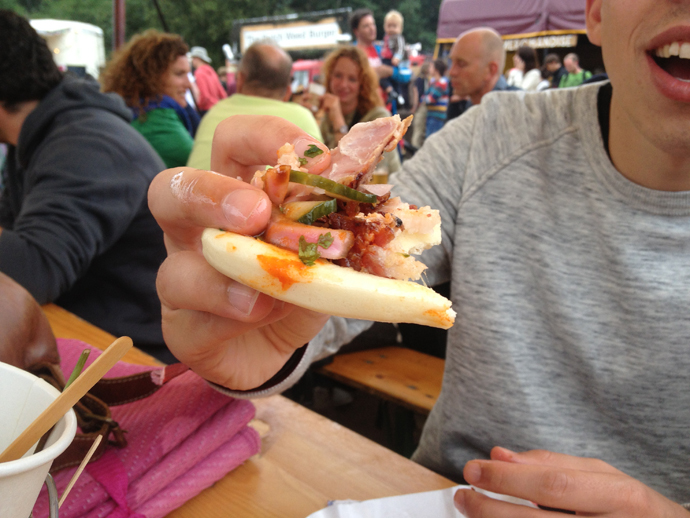 'Olga, maak een foto van dit heerlijke broodje voor je blog!' Eh, ok Koos, ik weet niet of hij heel smakelijk over gaat komen…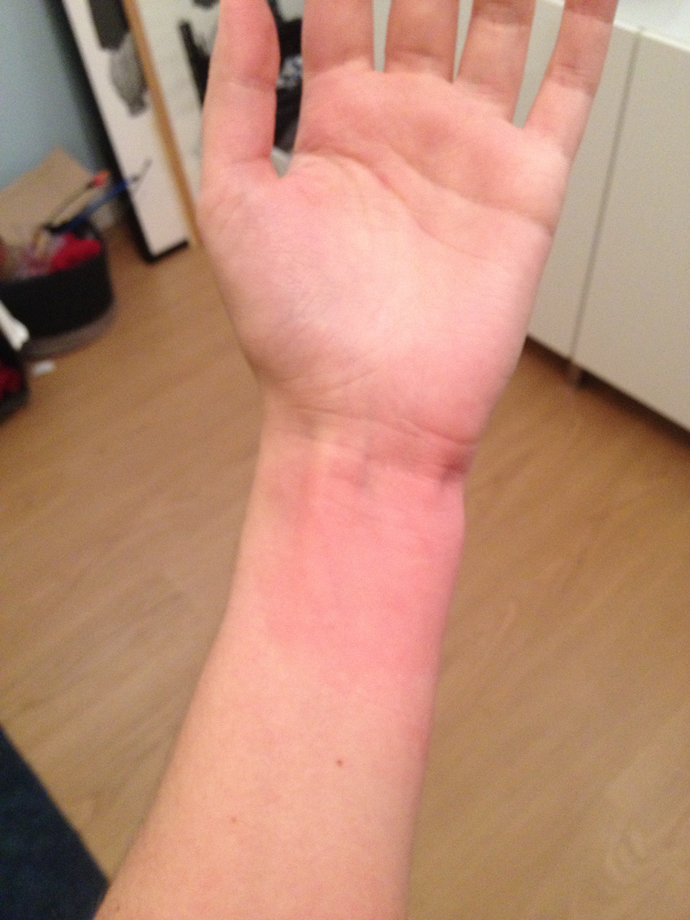 Weet iemand nog dat ik waarschuwde hete tomatensoep niet in de blender te doen omdat de stoom het dekseltje eraf blaast en je hele keuken dan onder de tomatensoep zit? Dat weet ik niet omdat ik slim ben, dat weet ik omdat ik het deed en mijn hele keuken onder de tomatensoep zat en ik mijn handen had verbrand. Ik nam de foto om te laten zien aan Tom (die toen op vakantie was in Amerika) hoe zielig ik wel niet was… Ik voelde me te veel sukkel om 't op instagram te zetten.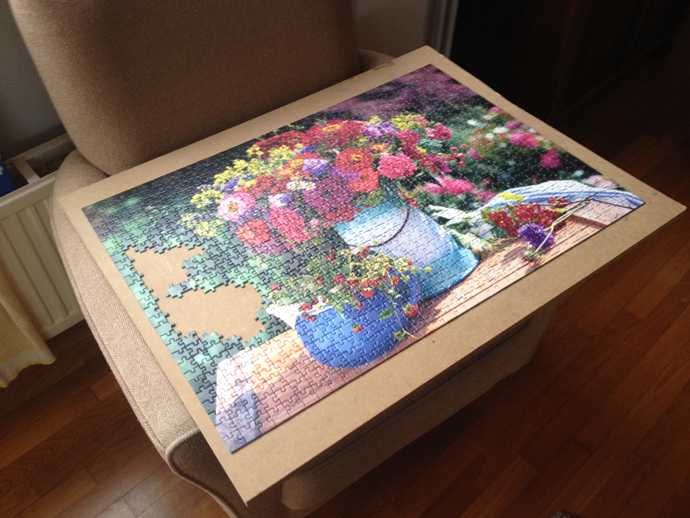 Puzzelen met kerst is zooooooo niet instagramwaardig…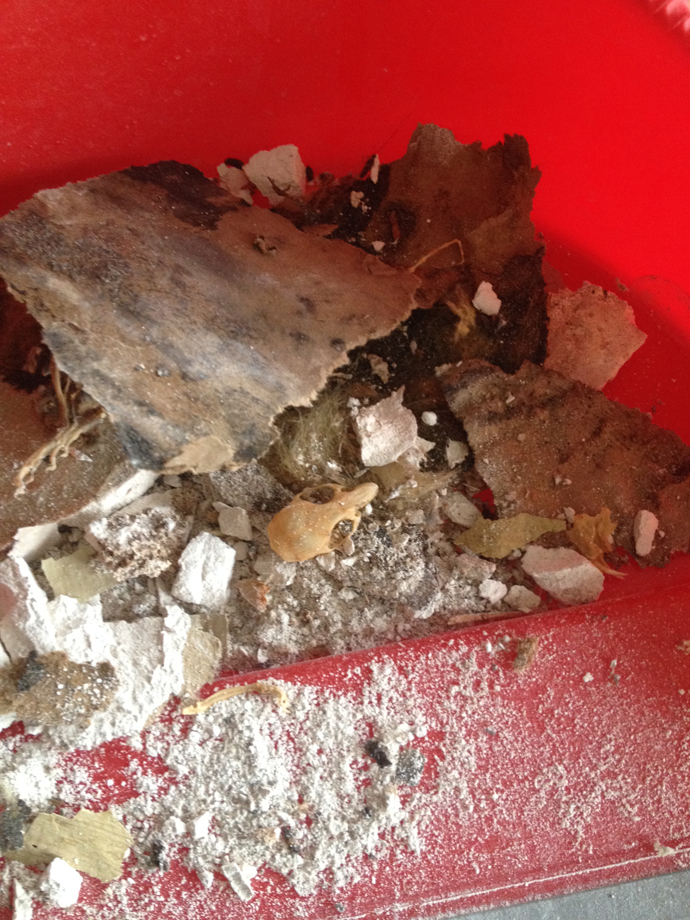 Onze klusjesman vond een muizenskelet achter een gipsplaat op 't plafond. Dus daarom rook het zo lang vies in het rommelhok. #disgusting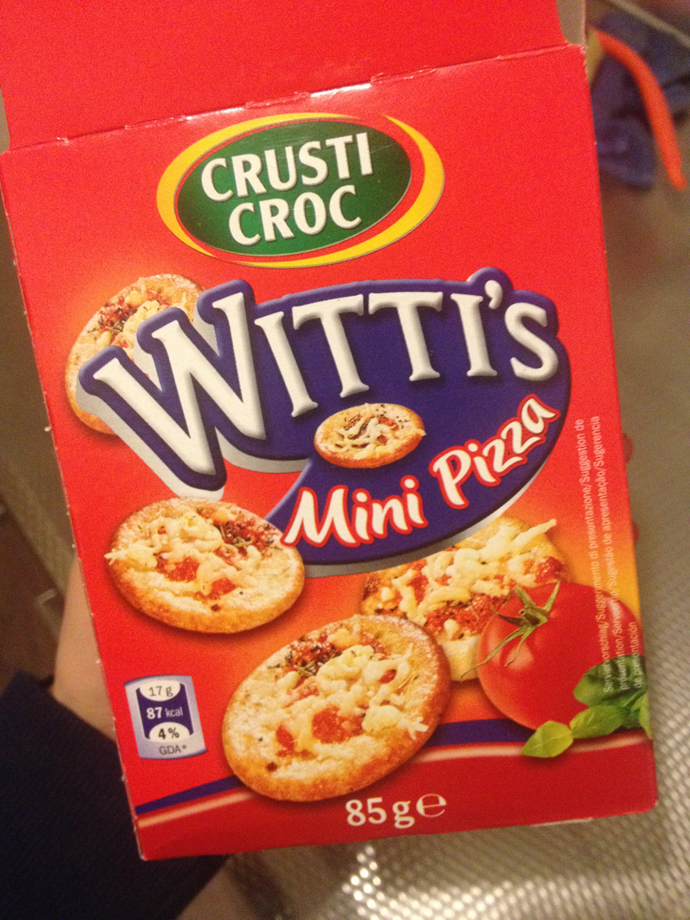 Door mijn smakelijke fotootjes in mijn photo diary beginnen lezers zich langzaam af te vragen waarom ik niet 1000 kilo weeg, dus sloeg ik deze mini pizza's van de Lidl maar even over. Ik maakte de foto om mijn vader te tippen. Ze zijn goedgekeurd (en ik ga binnenkort meer halen…)
***
Wij geven de Tag door aan: Mejuffrouw Ekster, Sanne Wierda & Sophie.
 Zoek 10 foto's, post ze, tag 3 bloggers en laat ze weten dat ze getagd zijn!