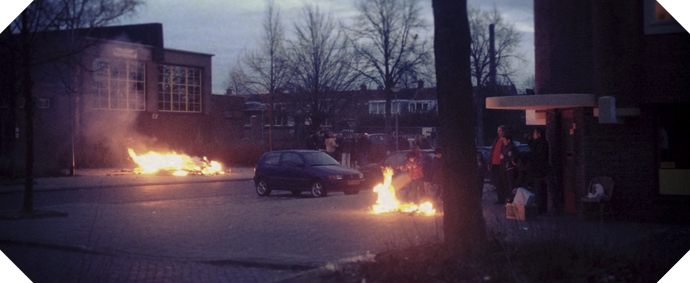 De eerste week van januari 2014 zit er alweer op (nouja officieel dan, eigenlijk waren het maar een paar dagen). Ik at een hoop oliebollen, danste onder een discobal en ging erg vaak in bad.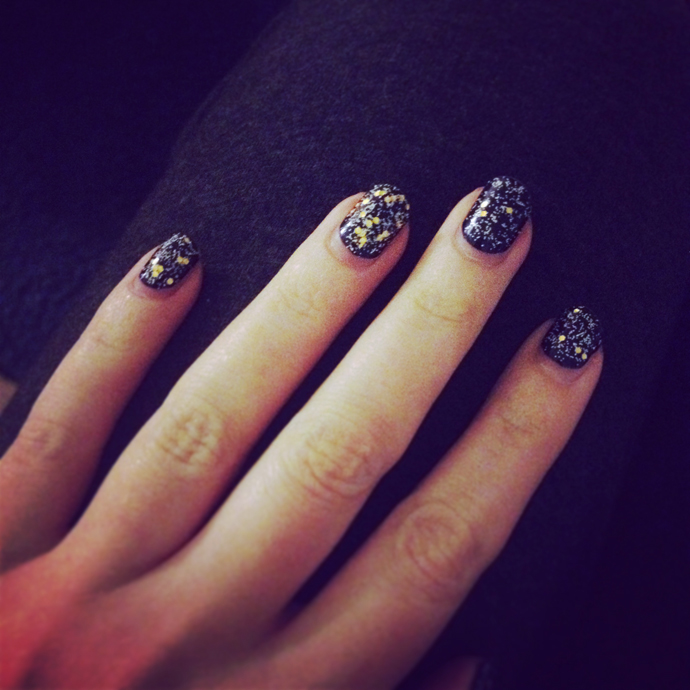 Vorige zondag besloot ik eindelijk maar weer eens mijn nagels te lakken. De vorige nagellak zat er al twee weken op! Geen krasje of chipje te bekennen, het was alleen een stukje opgeschoven. In dit artikel staat om welke nagellak het ging ;)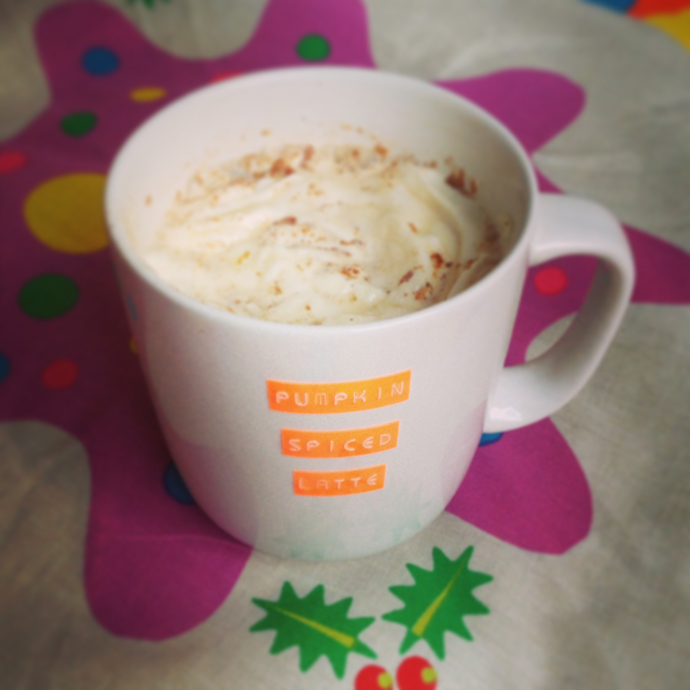 Maandag stond mijn gastartikel bij Beautyill online. Ik deelde een recept voor een lekkere pumpkin spiced latte. Hier kun je het artikel vinden.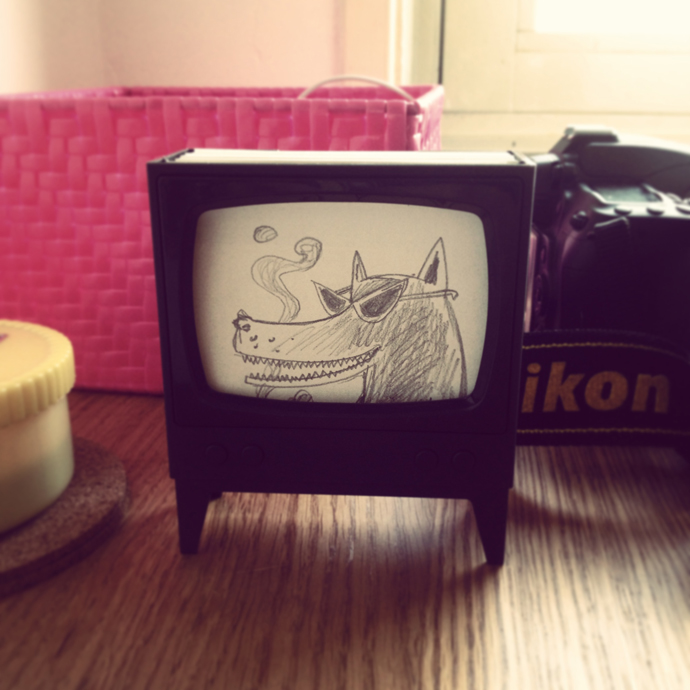 Dit notitie-teeveetje kreeg ik voor Sinterklaas. Hessel maakte een mooie tekening op het voorste blaadje. Dus terwijl ik aan het werk ben achter mijn computer kan ik met een schuin oog ook steeds stiekem een aflevering kijken van 'de rokende wolf'…
Dinsdag was het oudjaarsdag. Het feestje waar we heen gingen was bij Meike en wij waren verantwoordelijk voor de oliebollen. We hebben die taak heel serieus genomen en kochten eerst twee oliebollen om te proberen bij een oliebollenkraam bij ons op de hoek (geen foto van). Ieuw! Vies! Niet gaar, klein en droog. En dus reden we naar de Hornbach voor de oliebollenkraam die vorig jaar erg goed was bevallen. En ja hoor, veeeeeeel lekkerder. Knapperig, groot en heel vet. Precies goed dus ;)
Op internet lazen we dat je oliebollen het beste luchtdicht buiten de koelkast kunt bewaren. Zoals ik al zei namen we onze oliebollentaak heel serieus…
We wonen niet in een heeeeele goeie wijk en dat is rond oud en nieuw altijd het beste te merken. Het begint altijd met van die vuurwerk 'bommen' de hele dag waarbij er dikke rookwolken voorbij drijven. De grote knallen werden ondersteund door gezellige hardcore muziek. De knallen werden gevolgd door kleine vuurtjes in de hele straat die door de dag heen steeds groter werden. Vlak naast ons huis was op een gegeven moment het grootste vuur, er gingen hele bankstellen op! Zoals je kunt zien kon mijn camera het grote vuur niet handelen en lijkt het meer op een ufo-landing…
Nieuwjaarsparty bij Meike. Onder een discobal zijn we het nieuwe jaar in gegaan. Met een groep vrienden hebben we gedanst in de woonkamer tot in de vroege uurtjes en het was heel erg leuk! Thanks voor een mooie avond/nacht Meike!
Toen we thuis kwamen was het vuur gedoofd en stond ons huis er nog. Pfff, gelukkig!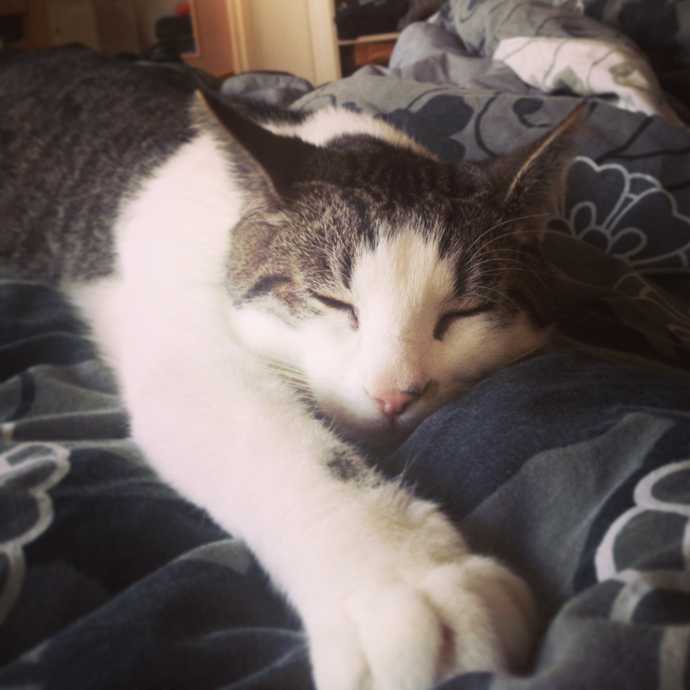 Woensdag werd ik wakker met twee katers. Eentje op mijn buik en eentje in mijn hoofd. Ik voelde me wel beter door Tetkees spinnende lijfje.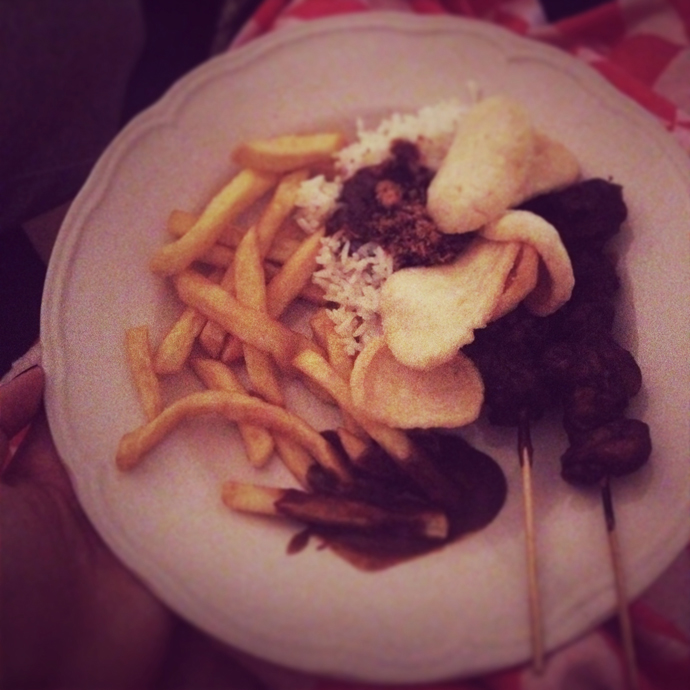 De rest van de dag was lekker lazy. Joggingpakje aan en op de bank series kijken met zijn tweeën. En als avondeten lekker sateh met patatjes besteld. Coccoonen to the max!
Donderdag zette ik mijn Lush-shoplog online. Na een dag stevig bloggen ben ik in bad gegaan met Bombardino. Het lijkt net een mislukt gebakken ei maar het was een romige citroengeurende bruisbal. Er zaten ook allemaal stukjes verzorgende boter in zodat ik helemaal glibberig en vettig uit bad klom. Klinkt een beetje vies maar was heerlijk. Helemaal lekker zacht en verzorgd.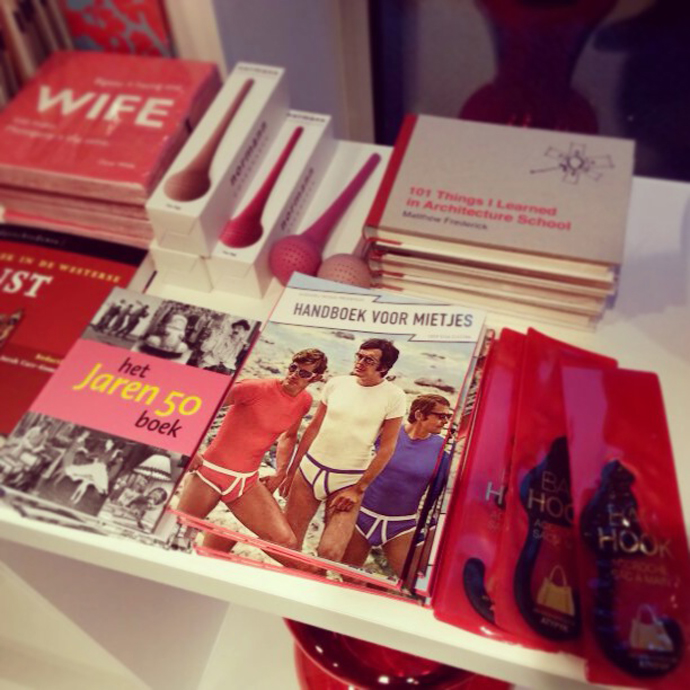 Tom's broer was die dag met zijn ouders naar het Groninger Museum geweest. En kijk eens wat ze in de museumwinkel vonden? Mijn boek! Ik wist helemaal niet dat hij daar verkocht werd, supertof!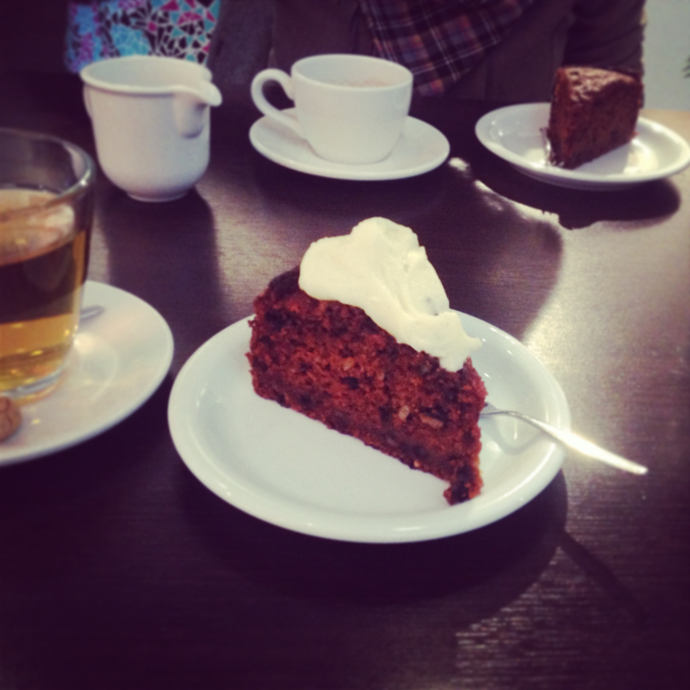 Vrijdag ging ik weer eens ouderwets met mijn moeder de stad in. Eerste stop: PS!, waar we een dikke punt carrotcake verslonden. Ben je carrotcake-fan? Dan moet je die van PS! in Groningen echt eens proberen!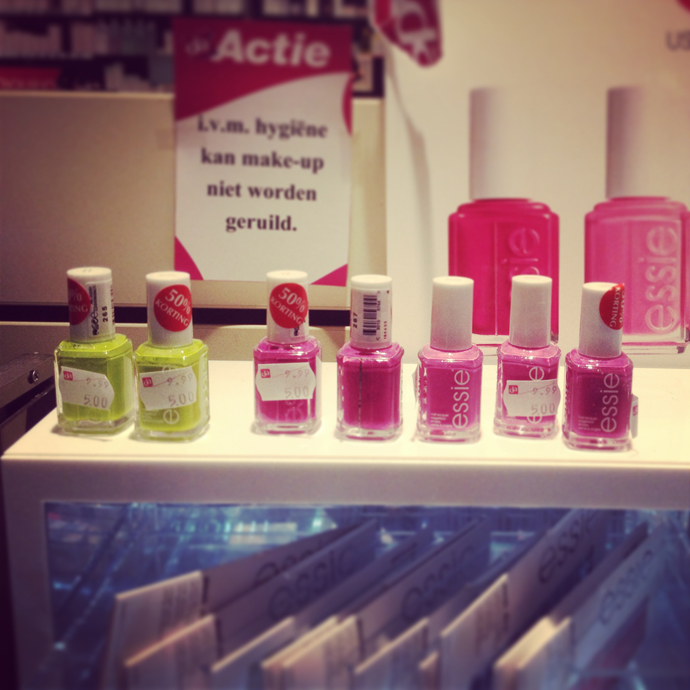 Essie in de aanbieding! Aaaa! Toch maar niet gedaan, ik heb al zooooveeeeel. Wel meteen foto gemaakt en vriendinnetjes ingelicht. Dit was trouwens bij de DA aan de Vismarkt in Groningen.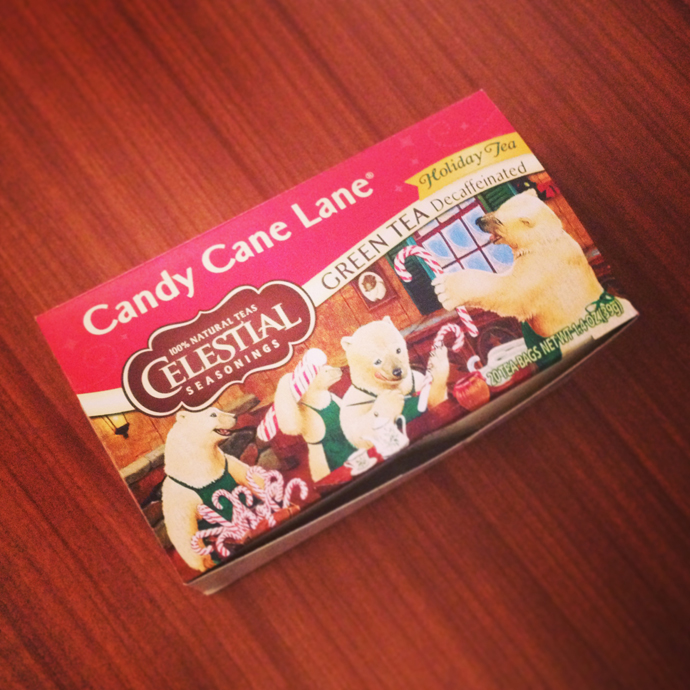 Mijn favoriete thee was op dus kocht ik nieuwe. So good!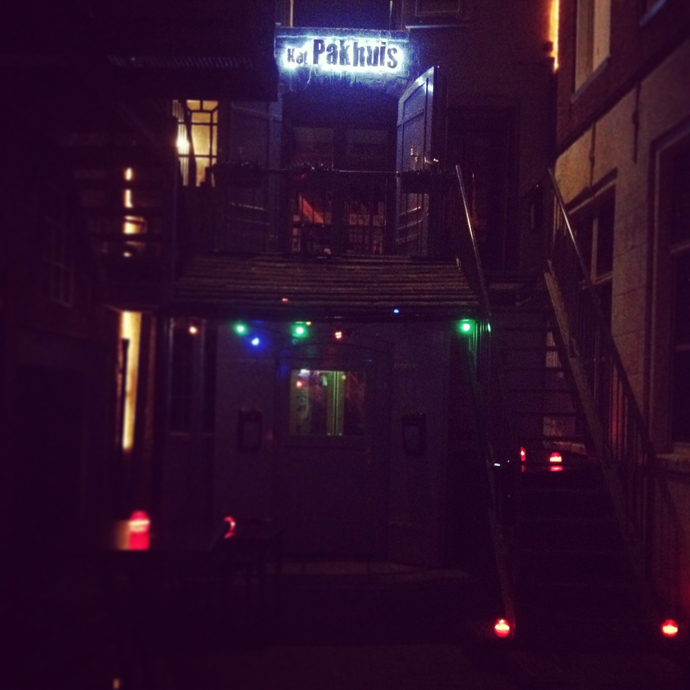 Gister hadden Heike (van de surpriseparty) en Floor (van de tomatensoep) een nieuwjaarsborrel voor vrienden georganiseerd. Eerst borrelen bij Het Concerthuis, daarna eten bij Het Pakhuis en tot slot toch nog een drankje bij Der Witz. Het was ONTZETTEND gezellig (en lekker).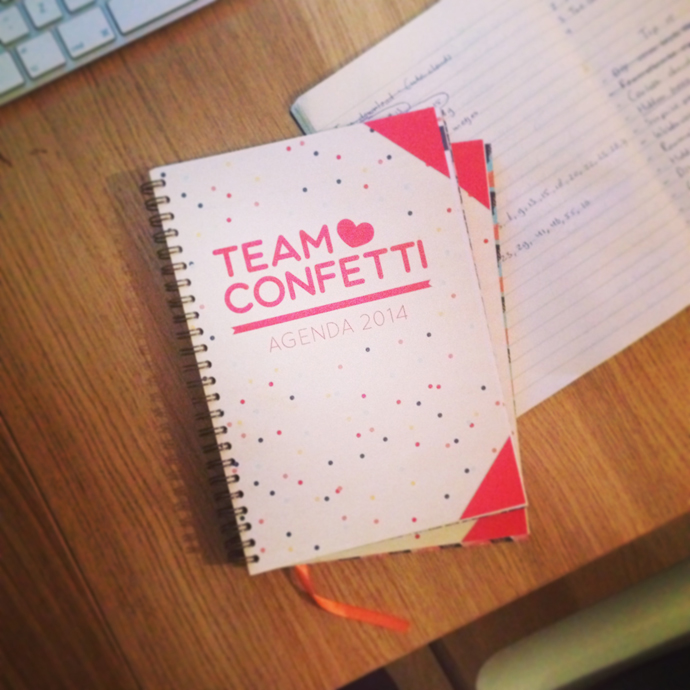 Omdat we nog een hele stapel agenda's over hadden (oepsie) nam ik ze mee naar de nieuwjaarsborrel om uit te delen. En toen waren er toch nog twee over…
Dus bij deze een zeer spontane winactie! Heb je nog geen agenda voor dit jaar (of ken je iemand die er nog dringend eentje nodig heeft of verdient?) en wil je graag een mooie teamconfetti-agenda (weggeven)? Laat dan een reactie achter bij de comments. De eerste twee die reageren gaan ervandoor met een mooie agenda! Je hoeft er verder niets voor te doen, je mag alleen echt nog geen agenda hebben. En natuurlijk als een van de twee eersten deze blogpost te lezen ;).
We gaven de agenda al eerder weg in een winactie. Kijk hier om foto's van de binnenkant van deze zelfgemaakte (!!) agenda te bekijken.
KATTENBONUS!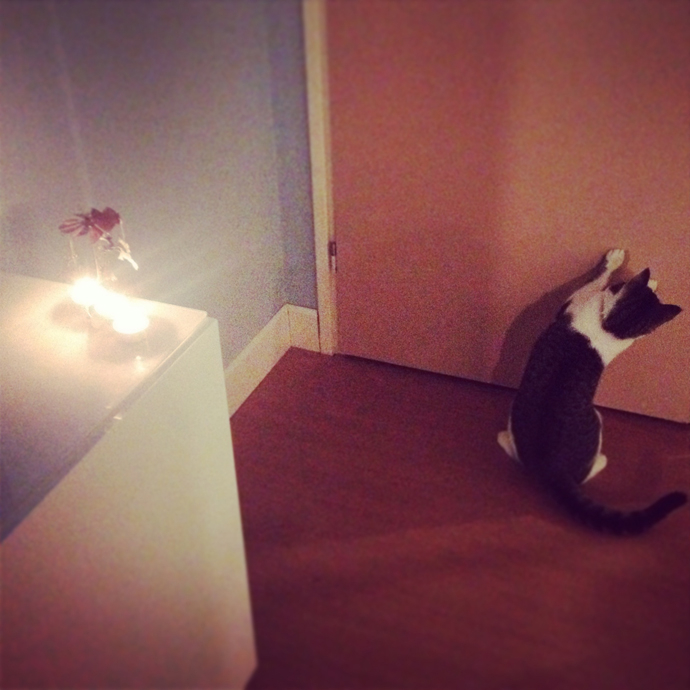 Reflecties of schaduwen vangen is Tetkees' zijn favoriete bezigheid (naast eten).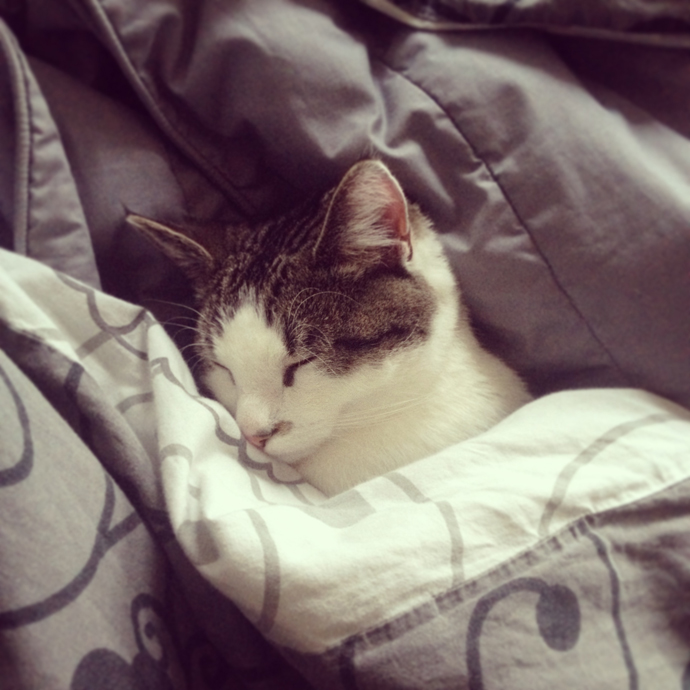 En slapen IN bed natuurlijk…
Maar als wij gaan slapen moeten de poesjes op de gang naar hun eigen mandje. Dit beginnen ze door te krijgen en daarom hebben ze mooie verstopplekjes gevonden…
***
Nog een hele fijne zondag en tot volgende week!
Vind je het leuk om te volgen wat Meike en ik de hele week uitspoken? Volg ons dan op instagram. Wil je liever weten wat de katjes de hele week doen? Volg dan Mo en Tetkees op instagram.