Yea baby, we zijn weer terug! We hebben het heel verstandig rustig aan gedaan in december dus in plaats van uitgeput van alle feestdagen, zijn wij zo fris als een hoentje. Niets voelt zo als een schone lei als het begin van een nieuw jaar en daarom delen wij van Team Confetti graag onze plannen voor de eerste paar maanden van 2017…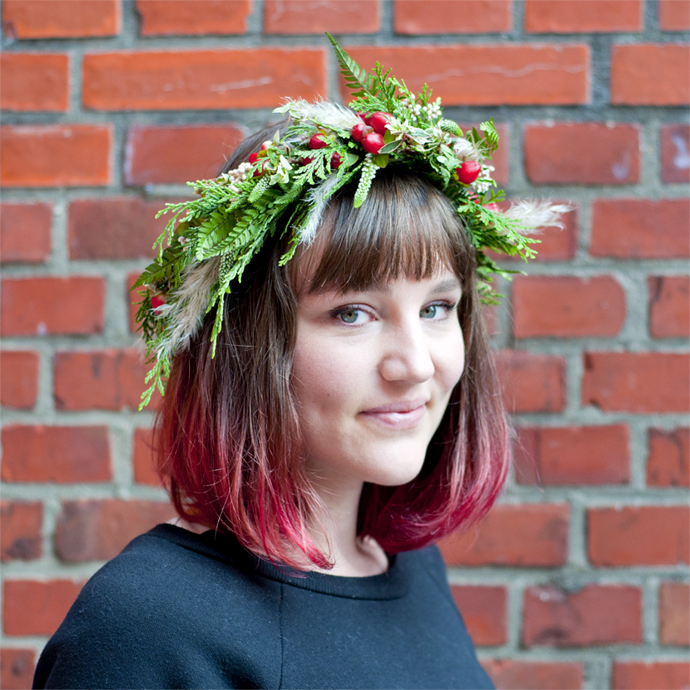 – OLGA –
Ik begin januari met weer een nieuwe Happiness Project. In december kochten wij een nieuwe monster van een blender om smoothies mee te maken en tijdens mijn zoektocht naar nieuwe recepten, stuitte ik op de meisjes van Simple Green Smoothies. Ik vond niet alleen simpele recepten, maar ook hun Simple Green Smoothie Challenge die van start zou gaan op 1 januari. Elke dag een green smoothie voor de hele maand januari en als het bevalt, dan gaan we er natuurlijk vrolijk mee door in februari. Maar dat is niet de enige challenge voor januari! Tom en ik doen ook mee aan de nieuwe 31 days challenge van Yoga with Adriene. Vorig jaar heb ik enorm genoten van haar yoga video's, maar toch kwam de klad erin. Ik was eind vorig jaar een beetje sip en moe omdat Tom weinig thuis was en omdat ik iets teveel deadlines had. Zelfs in mijn time off in december kon ik me er niet echt toe zetten. Dus een challenge van elke dag waarvan je weet dat er ontzettend veel mensen op deze planeet aan meedoen, geeft precies de druk die ik nodig heb om terug in het yoga zadel te klimmen…
Op teamconfetti.nl zijn ook een paar kleine veranderingen: er verschijnen nu elke week drie artikelen. Op maandag een persoonlijk artikel in de vorm van een Confetti Soap of andere hersenspinsels die me bezig houden. Op woensdag een knettergoed gastblogartikel van Vera, Heis, Ingrid of Tea (we hebben afscheid genomen van Noortje vorig jaar en zijn nu weer met zijn vijven). En op vrijdag een artikel wat van alles zou kunnen zijn (the sky is the limit yo). Aanstaande vrijdag is dat bijvoorbeeld een nieuw free printable Mollenboekje, oooooeh….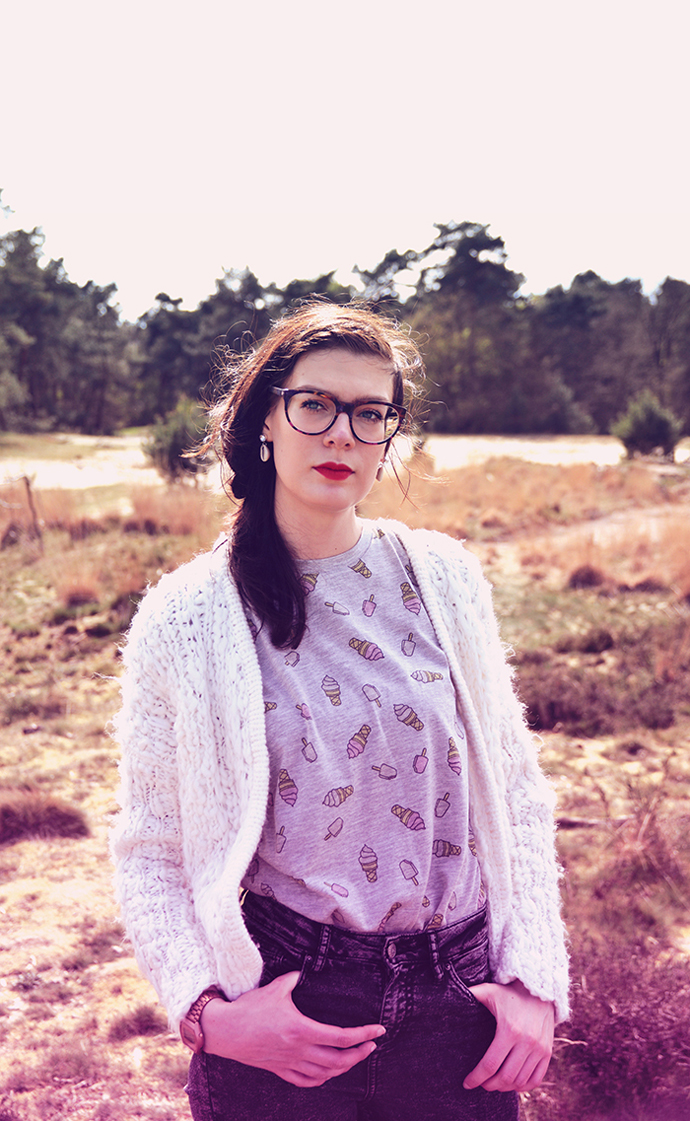 – VERA –
First things first, jongens: gelukkig nieuwjaar! Hopelijk hebben jullie heerlijke feestdagen achter de rug en zijn jullie helemaal fris en fruitig begonnen aan het nieuwe jaar. Toen Olga me vroeg wat te vertellen over mijn plannen voor 2017, raakte ik deels in paniek en deels niet. Want goede voornemens zijn niet zo mijn ding. Ik vind ze zo aan het begin van het jaar vooral een 'painful reminder' van alles wat niet goed gaat. Maar ondanks dat ik geen doelen ga formuleren en die per se moet bereiken van mezelf (soms doet zich een klassiek gevalletje van 'life happens' voor), heb ik wel wat ideeën voor 2017 die ik graag met jullie wil delen. Zo heb ik eind vorig jaar een nieuw soort girlboss-planning gemaakt die alle aspecten van het ondernemerschap 'covered' en toch te behappen blijft. Deze deel ik volgende week in mijn gastblog. Ook ben ik op zoek naar een 'betekenisvol project' voor komend jaar. Mijn leven draait om het maken van mooie dingen en dat is super awesome, maar ik mis soms wat diepgang. Ik ben dus om me heen aan het kijken voor een project dat mijn leven kan verrijken. (Heb je tips? Laat het me weten in de comments!) Een voorbeeld dat ik zeker overweeg is 'pen pal' worden van een gevangene die in de VS op 'death row' zit. Heftig maar mooi, lijkt me dat. 
Verder wil ik mezelf niet te vast leggen in dingen die ik moet van mezelf, dus dat doe ik ook niet. Ik ga komend jaar proberen te nemen zoals het komt!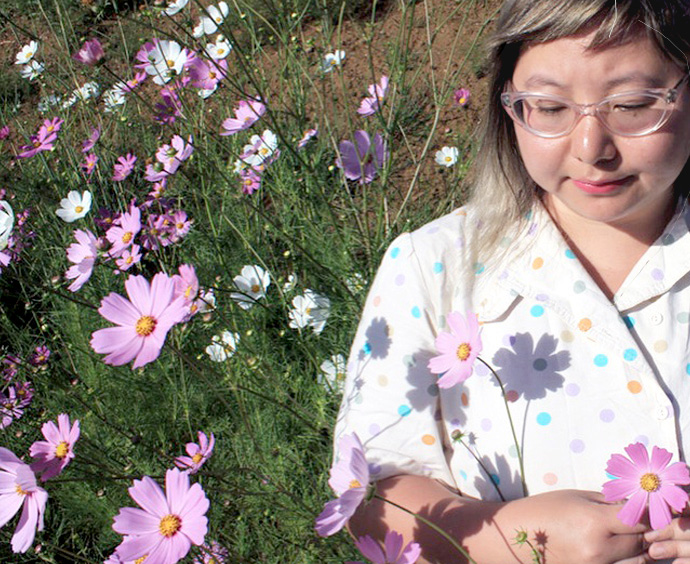 – HEIS –
Een nieuw jaar voelt een als een frisse wind. Een perfecte mogelijkheid om aan jezelf te werken. Maar eigenlijk kan je elke willekeurige dag kiezen om te beginnen met je nieuwe voornemens. Ik heb geen 10 nieuwe voornemens maar 3 simpele doelen voor het nieuwe jaar:
Dag onzekerheid, hallo creativiteit! Ik heb altijd willen tekenen. Alleen ben ik soms zo onzeker dat ik al mijn tekeningen en schetsen prul vind. Ik moet niet zo streng zijn voor mezelf en gewoon beginnen. Het spreekwoord 'oefening baart kunst' bestaat niet voor niets. Een paar uurtjes in de week lekker gaan tekenen is een goed begin voor mij.
Dag troep, hallo opgeruimd huis! De Grote Schoonmaak kan weer beginnen. Ik word gek van mijn eigen spullen. Ik heb de laatste jaren zoveel verzameld dat het nu tijd is om afscheid te nemen van een heleboel vintage objecten. Dat gaat pijn doen maar ik moet mijn innerlijke verzamelaar beteugelen. Met kleine stapjes naar een minder rommelig huis.
 Hallo nieuwe vaardigheid! Vorig jaar volgde ik een naaicursus. Ik vond het zo leuk om iets nieuws te leren dat ik voor het nieuwe jaar op zoek ben naar een nieuwe cursus. Ik dacht zelf aan keramiek. Maar er zijn natuurlijk veel meer leuke cursussen om te volgen. Heb je nog leuke tips?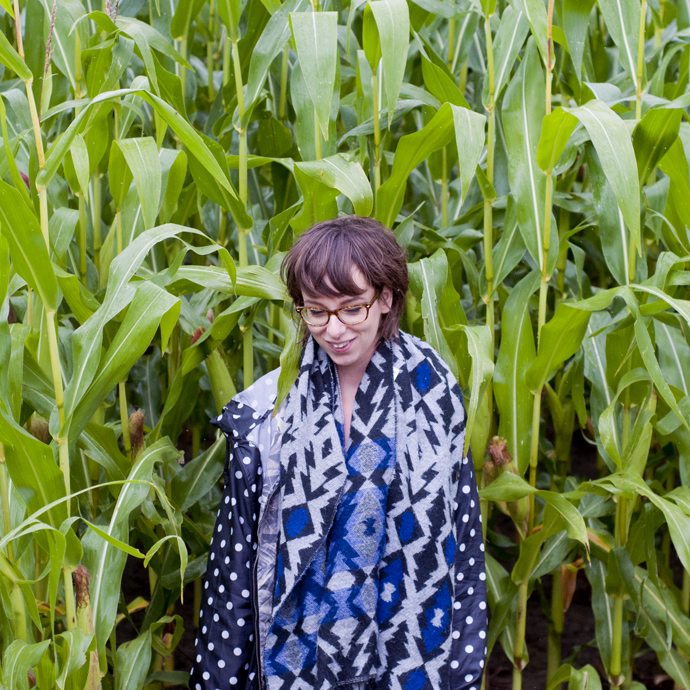 – INGRID –
Oef, ik ben stiekem heel blij dat 2016 voorbij is. Mijn jaar kabbelde maar een beetje voort, stond af en toe stil en stroomde niet echt lekker door. Daarom heb ik mijzelf in december een groot cadeau gegeven: een hele maand vrij! Om een beetje bij te komen, mijn hoofd leeg te maken en mijn rust te pakken en ik kan je zeggen: dat was het beste.idee.ooit. De rust en less-stress heeft voor een aantal heldere momenten en gedachtes gezorgd en ik kan je nu al zeggen dat deze 'delightful december' een blijvertje is!
En voor het nieuwe jaar? Ik heb kleine wensen en motto's waar ik aan wil werken. Puntjes die ik zowel op zakelijk vlak als op persoonlijk vlak kan toepassen. Ik ben een enorme overthinker en ik wil meer zoeken naar de regenbogen en silver linings in de dingen die ik meemaak. Want de leuke dingen, goede momenten en tiny victories vergeten we veel te snel. Minder stress is wat ik nodig heb en dat betekend soms nee zeggen (en dat is oké!), meer structuur, doelen en planning brengen in mijn werk, rustmomenten pakken, mijn hoofd leeg maken en van mijn bed een worry-free-zone maken. Verder wil ik de focus leggen op wat mij energie geeft, meer dansen, vaker mensen bedanken en minder sorry zeggen, meer vragen stellen en van binnen naar buiten proberen te leven. Zoals je kunt lezen heb ik het komende jaar genoeg om mee te stoeien. Ik heb er zin in!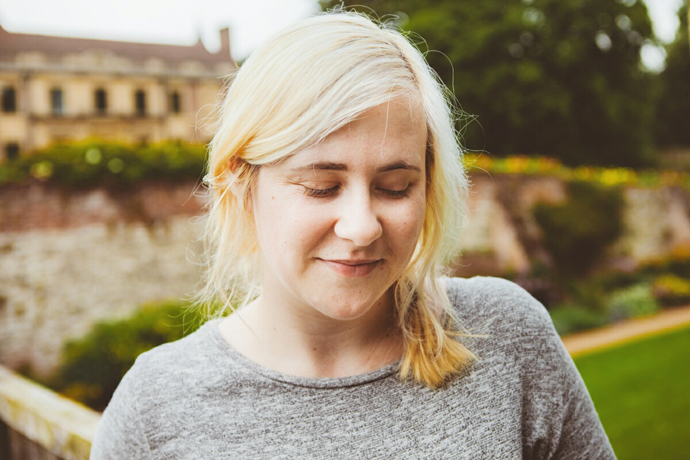 – TEA –
Januari staat in het teken van de herstructurering van mijn afdeling op werk. Na een paar hele drukke maanden met heel veel nieuwe klanten, heb ik ingezien dat ik meer taken moet uitbesteden en delegeren zodat ik meer aandacht kan besteden aan mijn eigen taken. Het is de komende week niet zo heel druk, dus ik kan beginnen met de kleine dingen zoals mijn desktop opruimen (staat allemaal in een to-be-sorted-album), mijn report template een make-over geven en een nieuw plan/schema opstellen. De rest van de maand staat dan in het teken van het plan langzaam uit beginnen te voeren. 
December was een maand waar ik gerust tot 8/9 op kantoor zat, wat betekende dat bijna niet naar pilates ging. Gelukkig heb ik voor kerst een nieuwe stempelkaart voor pilates gekregen, dus dat gaat weer helemaal goed komen. En zwemmen is er afgelopen maand ook helemaal bij ingeschoten, dat wil ik ook weer op gaan oppakken.
En verder wil ik meer cultureel verantwoorde dingen in Londen doen. Één keer per week naar de film  gaan telt niet, en nee … ook niet als het een independent Koreaanse film zonder ondertiteling is. Voor dit voornemen ben ik al goed op weg: er staat een tentoonstelling van Moomin op de planning, een lezing van één van mijn favoriete schrijvers: Neil Gaiman over zijn nieuwe boek en inspiratie, ik heb een kaart kunnen bemachtigen voor het concert van the XX en ga ik naar toneelstukken Buried Child en Woyzeck. Ook wil ik komend seizoen eindelijk naar een voorstelling in Shakespeare's Globe.
♥♥♥
 Naast onze persoonlijke voornemens en plannen hebben we allemaal ook heel veel zin om te gaan bloggen voor teamconfetti.nl. Als er suggesties of verzoekjes zijn voor blogartikelen dan lezen we die graag bij de reacties!