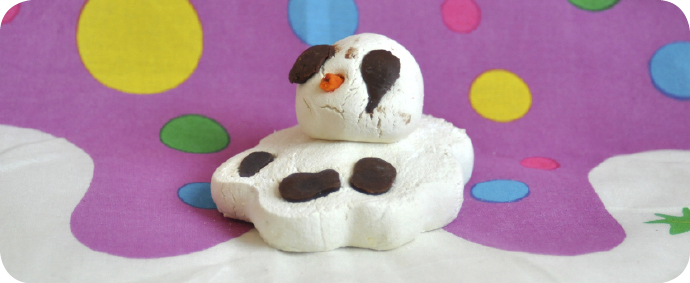 Maandenlang heb ik me ingehouden. Ik ging pas wat kopen als de sale was begonnen. En tweede kerstdag was het zover. Ik had €50 gespaard voor een hele berg Lush goodies waar ik het tot de volgende sale mee zal moeten doen…
Ik heb alleen bruisballen, zeep en douchegel gekocht. Die zijn in verhouding het goedkoopst en ik ging voor kwantiteit! Daarbij komt dat het de komende maanden nog flink koud gaat worden en dan kan ik lekker onder de douche of in bad springen met een lekkere Lush traktatie.
In willekeurige volgorde: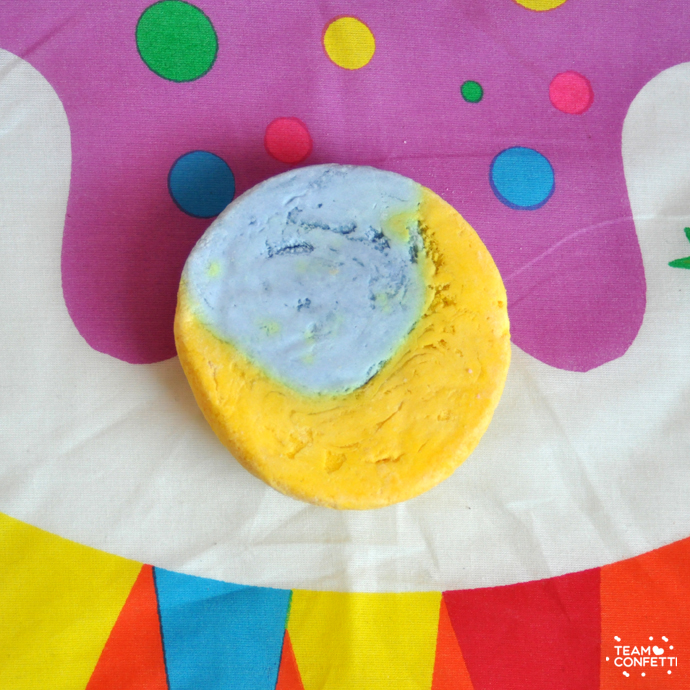 CHRISTMAS EVE BUBBLE BAR
Met een beetje fantasie zie je hier een maan in de nacht in. Hij ruikt lekker bloemig en gaat voor heel veel bubbels zorgen.
***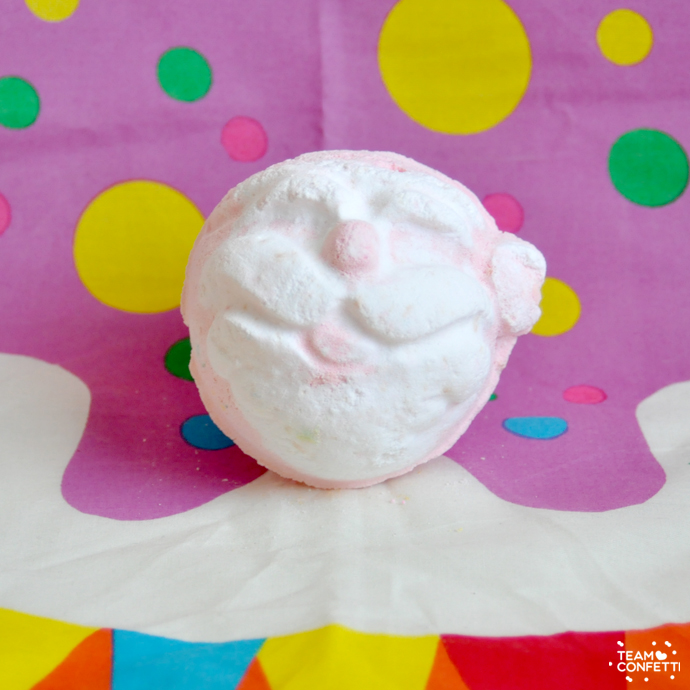 FATHER CHRISTMAS BATH BOMB
Deze bruisbal heeft een vriendelijk en baardig gezicht. Hij is lekker groot en ruikt naar sinaasappel. Er zou nog een gekleurde verassing in moeten zitten, maar daar moet ik nog achter komen…
***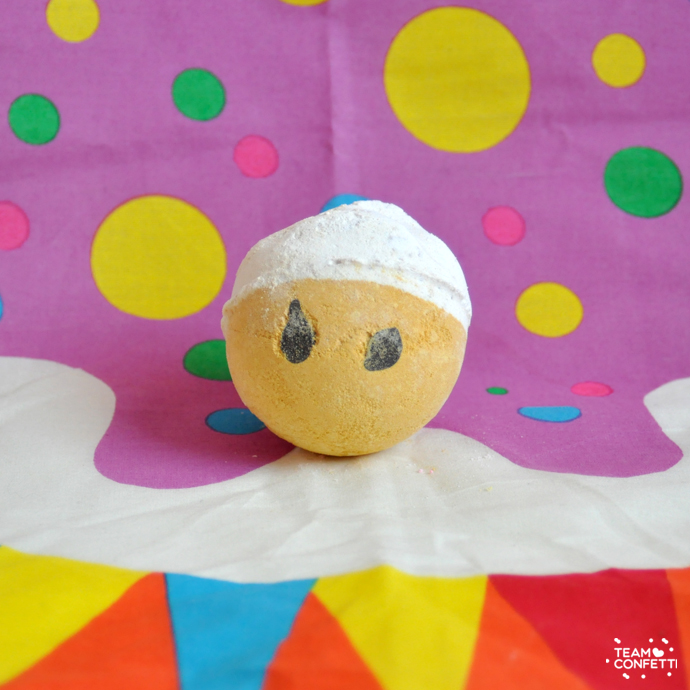 BOMBARDINO BATH BOMB
Bombardino kijkt een beetje gemeen maar ruikt heel lekker naar room en citroen. Het lijkt wel alsof zijn oogjes van chocolade zijn. Nee Olga! Niet aan likken!
***
LUXURY LUSH BUD BATH BOMB
Deze nam Tom eerder voor me mee uit Amerika en ik vond hem heerlijk. Het bad was meteen knalroze en rook ontzettend lekker naar lavendel. Omdat hij niet los te koop was, kocht ik hem in een kadoset. De achtergrond van alle foto's is de verpakking van de kadoset.
***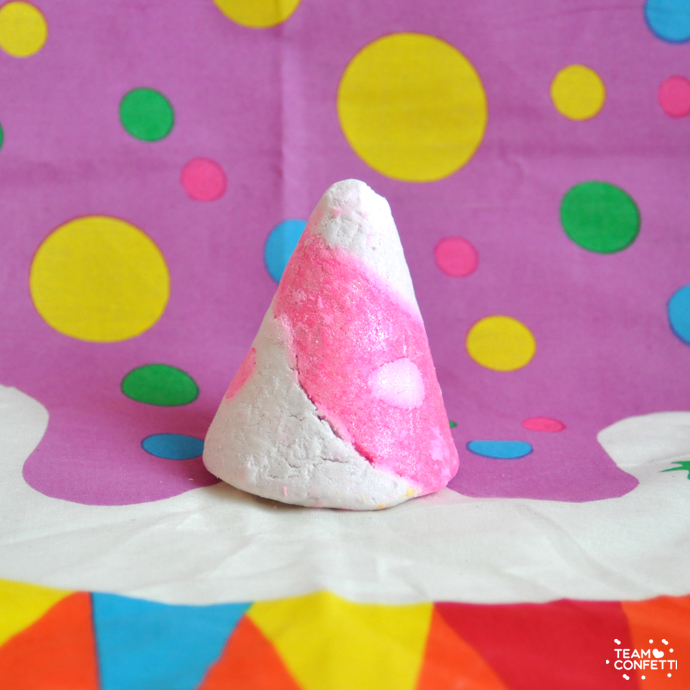 CANDY MOUNTAIN BUBBLE BAR
Bubblegum, suiker, snoepgoed. Daar ruikt deze bubble bar naar. Niet meteen mijn eerste keuze, maar omdat hij zo populair is en in de aanbieding was, wilde ik hem toch een keer proberen.
***
BABY FROSTY: BUTTERBALL & SHOOT FOR THE STARS
Nog twee bruisballen die niet los te koop waren. Dan maar in een superschattige sneeuwpop-verpakking. Butterball ruikt naar vanille en Shoot for the stars naar sinaasappel. In Shoot for the stars zou ook weer een leuke verrassing zitten…
***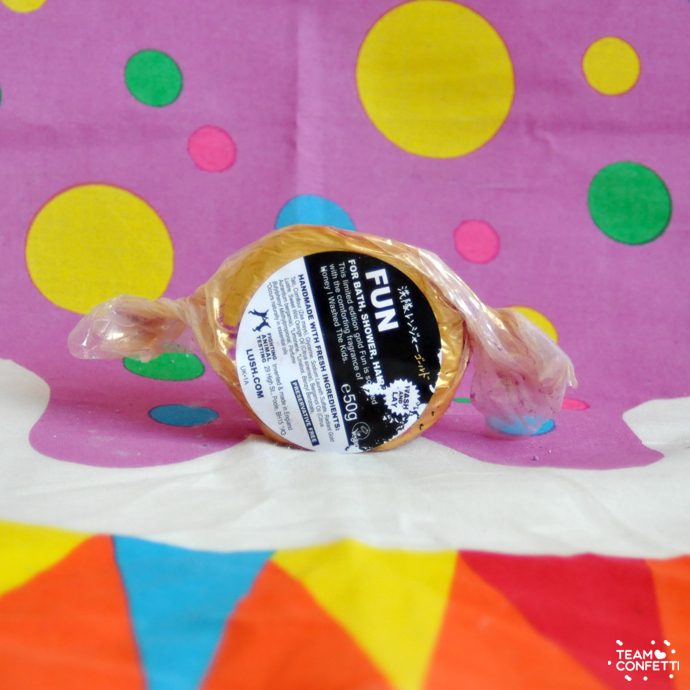 FUN: GOUD
Kneedbaar, glitterig en veelzijdig. Dit snoepje zat in een cadeauverpakking samen met de Luxury Lush Pud. Daarom is ie een beetje viezig en paarsig. Je kunt het in bad doen, in je haar smeren of als handzeep gebruiken. Ik ben benieuwd…
***
GOLDEN WONDER BATH BOMB
Ook dit cadeautje (hehe, see what I did there) nam Tom voor me mee uit Amerika. Hij is gevuld met een berg glitters en sterretjes. Voor als je toe bent aan een dosis glamour.
***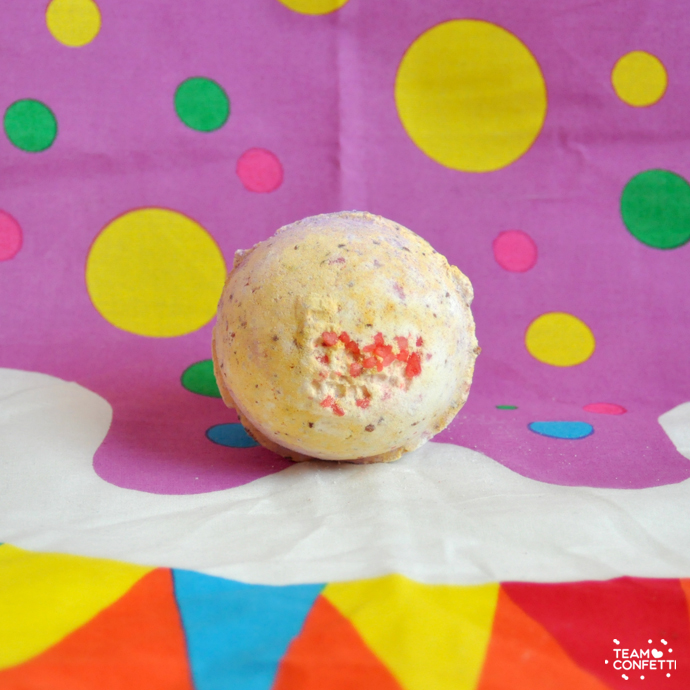 CINDERS BATH BOMB
Deze bruisbal ruikt lekker naar kaneel en knettert als je hem in bad laat vallen.
***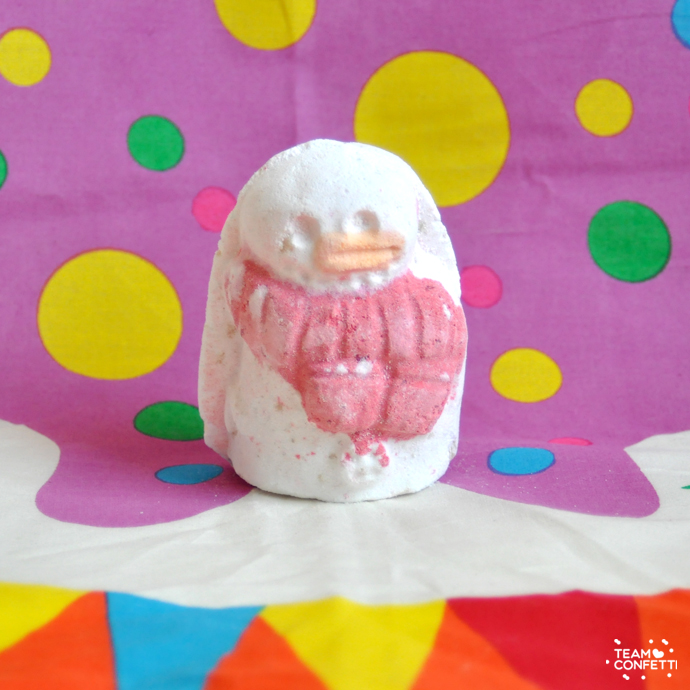 SNOWMAN BATH BOMB
Heeft dezelfde bestanddelen als de Butterbal. Lekker naar vanille dus.
***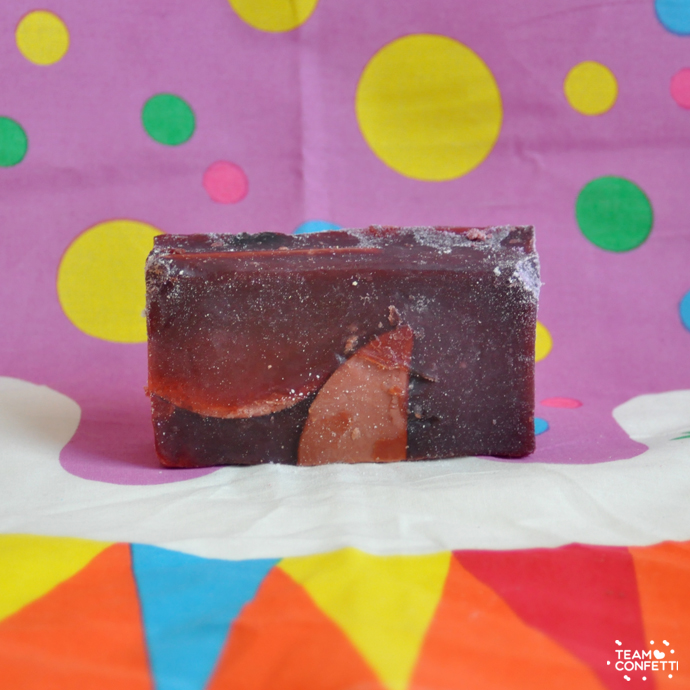 MR PUNCH ZEEP
Een lekkere dikke plak zeep die ruikt naar fruit en kruiden. Ook deze zat gezellig samen met de Luxury Lush Pud in een kadoverpakking en is daarom wat stoffig.
***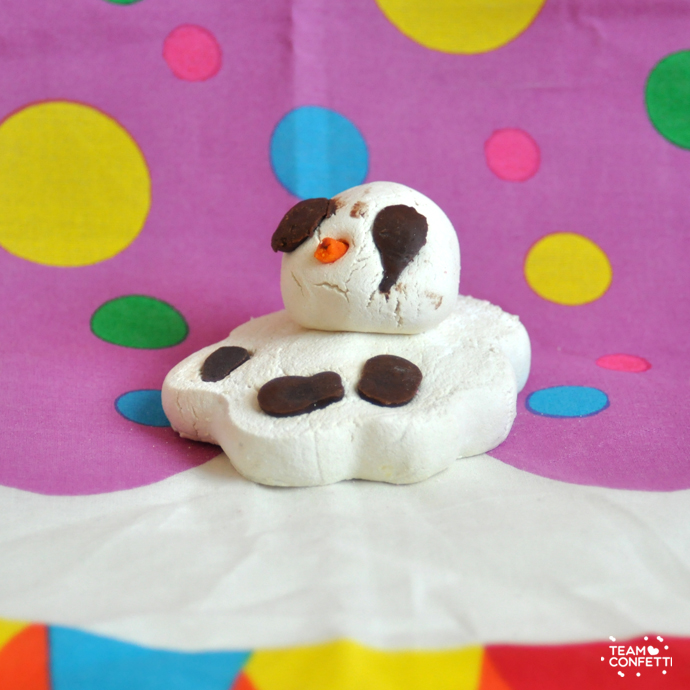 MELTING SNOWMAN BATH MELT
Van alle baddingen vind ik deze het er allerleukst uit zien. Hij heeft zelfs een barstje in zijn gezicht waar zijn mond zou moeten zitten zodat hij nog zieliger kijkt! Hij ruikt naar citrus en kaneel.
***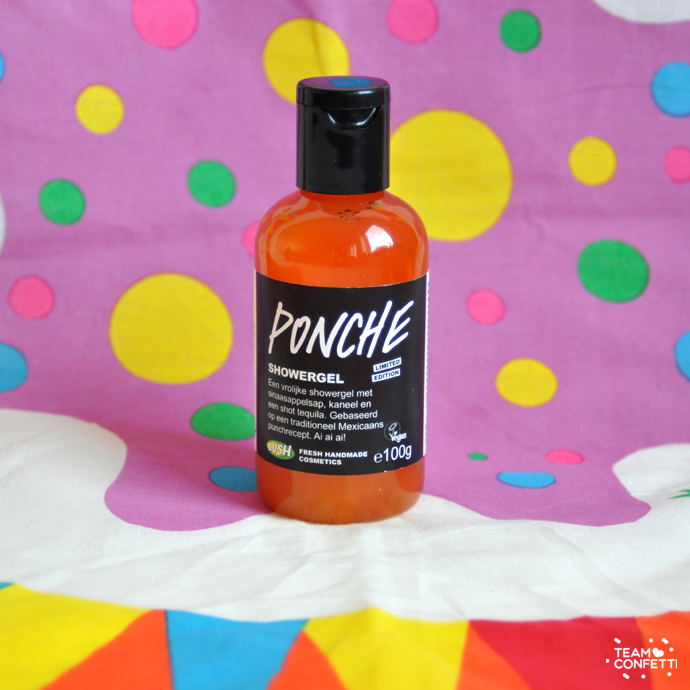 PONCHE SHOWERGEL
En last but not least: Ponche showergel. Mijn favoriete geur van de kerstcollectie. Ik kreeg de parfumvariant voor mijn verjaardag. 
***
Heb jij nog iets gekocht in de Lush Sale?