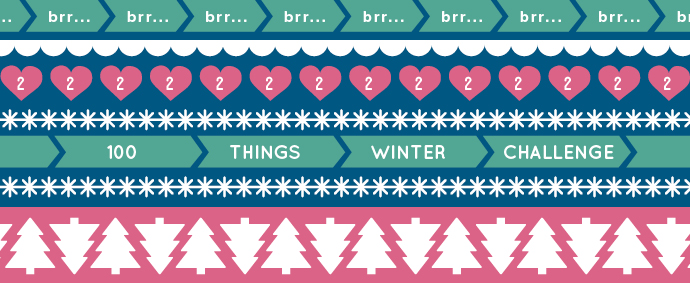 I have a new update on the 100 things winter challenge, check out how many things I threw away!
Er is weer een maand verstreken sinds de laatste update van de winterchallenge. Ik heb weer hard mijn best gedaan de dingen die ik niet gebruik of niet nodig heb mijn huis uit te werken. Maar ik heb er ook aardig wat spulletjes bij (gekregen). Kijk je mee hoever ik ben?
Wat is de 100 things winter challenge? Het idee is om in drie maanden tijd 100 spullen weg te gooien. Er zit wel een addertje onder het gras: Voor elk item dat je koopt/krijgt komt er weer +1 bij. Het begon bij de 100 things summer challenge, daarna kwam de 100 things fall challenge en ik ga nu door met de 100 things winter challenge. Lees voor meer info dit artikel.
What's the 100 things winter challenge? The concept is, to throw 100 things away over the course of three months. But every time you buy something or receive a present, it counts as +1.
Laten we beginnen met alles wat er tot nu toe weg is gegaan:
What I threw/gave away: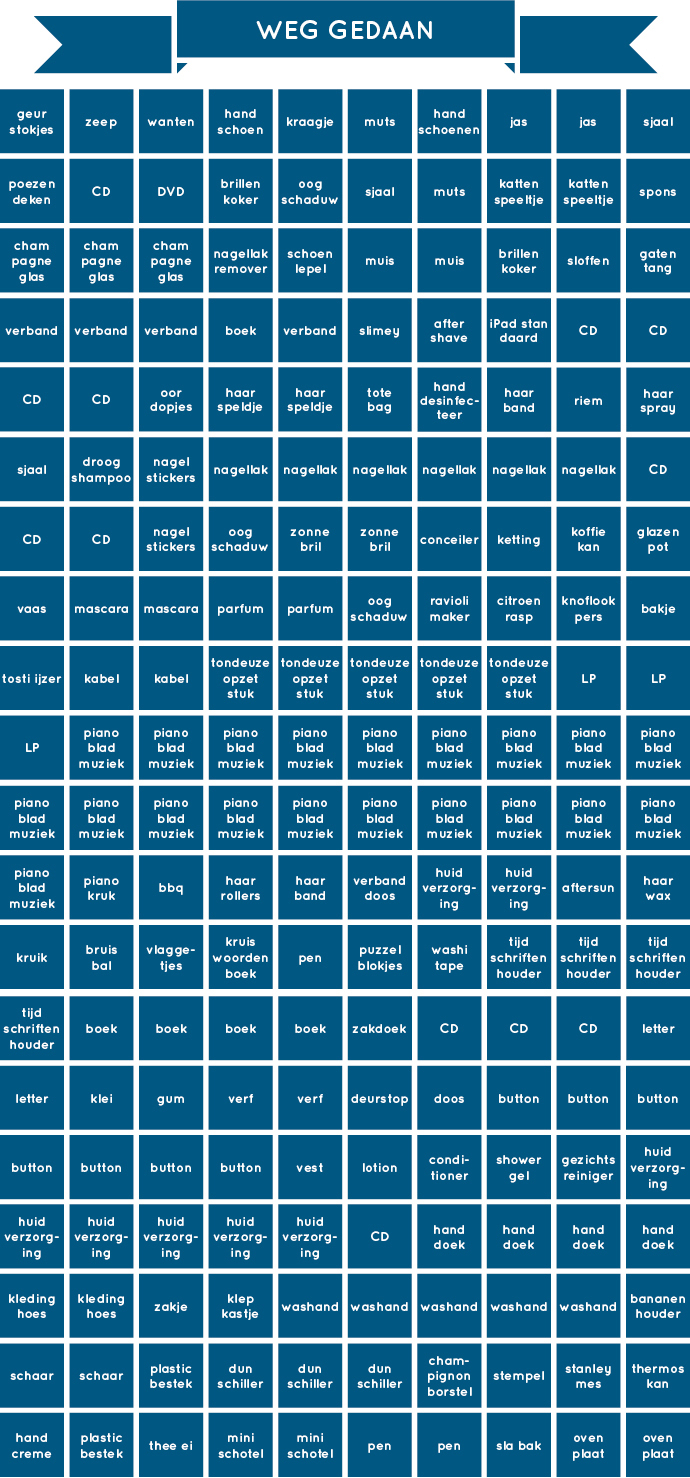 Precies 200 dingen! Als ik niets had gekocht of gekregen dan was ik al twee keer klaar geweest.
Zondag wordt nu ingezet om een beetje te klussen in huis (Tom) en op te ruimen (ik). De rommelhoekjes in huis worden steeds minder rommelig en alle spullen beginnen een vaste plek te krijgen.
Every sunday I try to clean up the house and throw away things we don't need. It gets better and better.
Maar af en toe komen er van die dilemma's langs: weg doen of houden?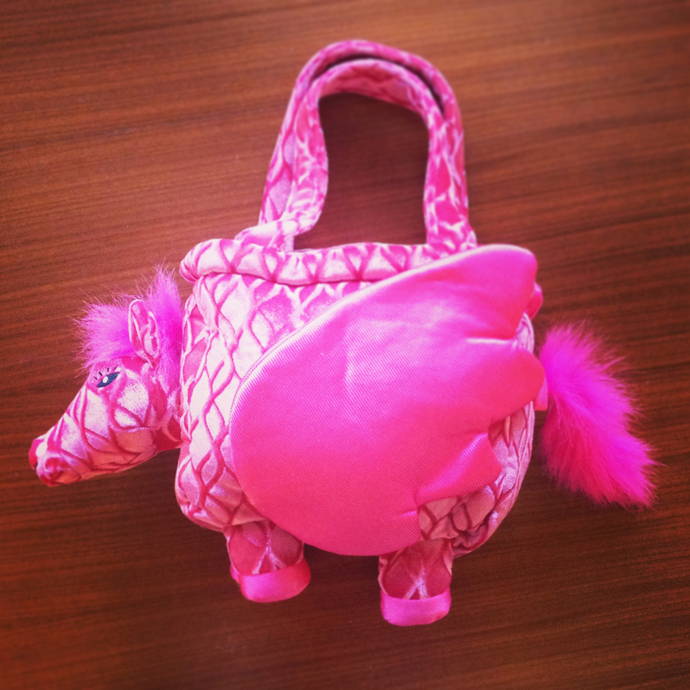 Mijn mooie roze/fluffy/vliegende pony tas is helaas toch bij naar de kringloop gegaan (wat MOET je ermee?). Ik had hem helemaal volgepropt met happy meal cadeautjes die ik had bewaard voor St. Maarten (maar er kwam niemand, snif). Ik hoop heel erg dat er een kind helemaal loco aan het gaan is op deze schat (had ik wel gedaan als ik zes was geweest).
Lekker veel weg gedaan dus, maar er kwam ook flink wat bij:
This is what I bought/ received as a present: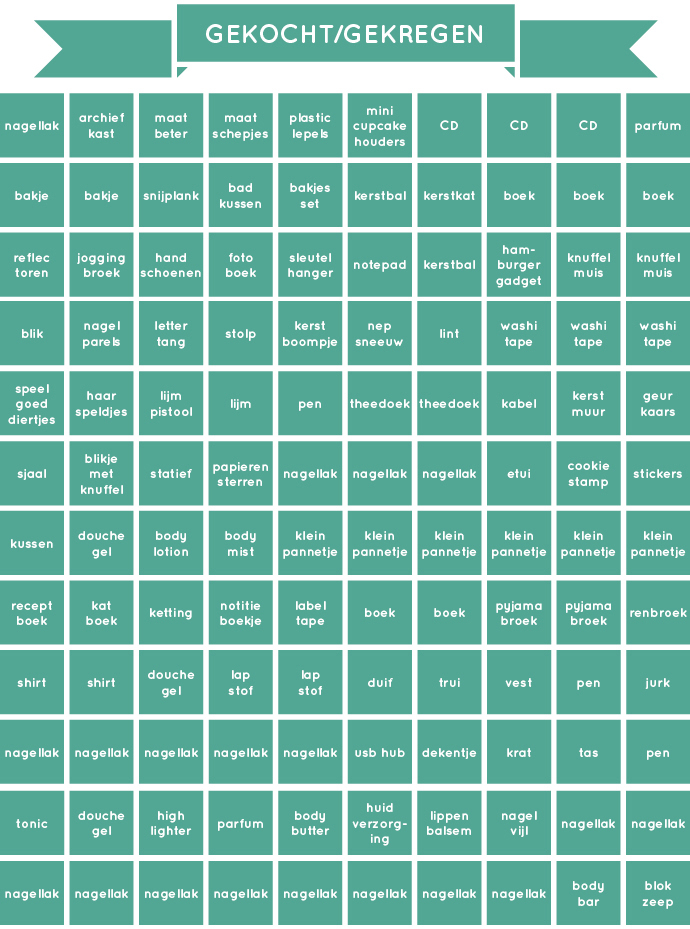 Mijn moeder trakeert me erg vaak op iets leuks en zelf heb ik een paar fijne comfy winterkleren gekocht. Ook koop ik wel eens wat spullen om een DIY van te maken. Van Helen kreeg ik een mega goodie doos opgestuurd. Er zaten een paar fijne artikelen in die ik dagelijks gebruik:
I received a goodiebox from Helen, these are the things I loved the most: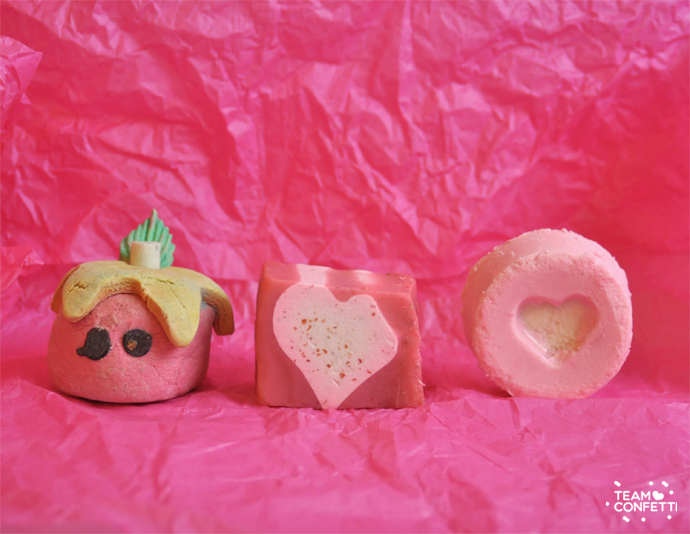 De bruisbal is al verdwenen in bad, de zeep ligt in de badkamer voor handen wassen en de bodybar zorgt ervoor dat ik naar een aardbeienkoekje ruik.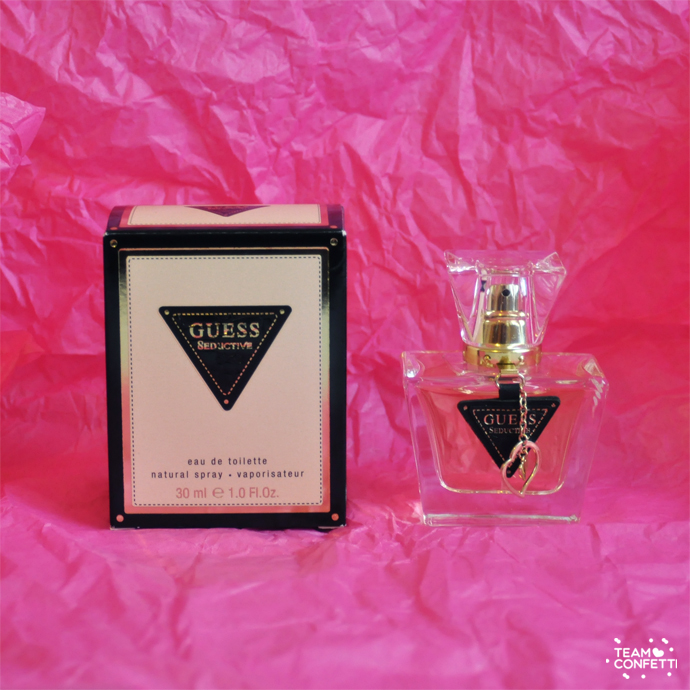 Ook dit lekkere zoete parfummetje spuit ik dagelijks op.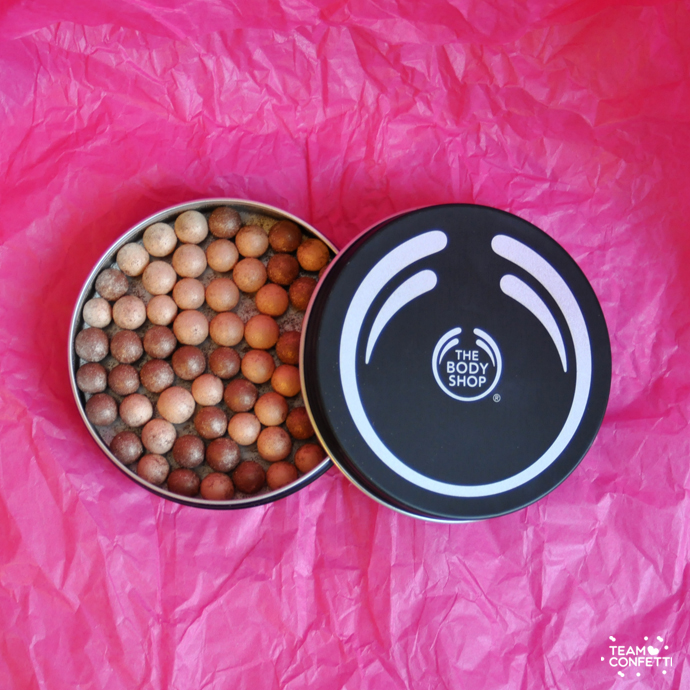 En deze bak vol prinsesse-glimmerparels voor een mooie glow op mijn wangetjes. Bekijk hier de rest van de goodiebox die ik van Helen kreeg.
Niet alles wat in de goodiebox van Helen zat, had ik even hard nodig. Ik besloot streng te zijn en de producten waar ik er zelf al teveel van had, apart te zetten en aan vriendinnen weg te geven. En toen ik toch bezig was, heb ik even goed naar mijn make-up/verzorging spulletjes gekeken en alles wat ik bijna niet gebruikte maar stiekem wel graag wilde houden (de verpakking is zo mooi, het was duur, fijn merk etc.) heb ik ingepakt en in een doos gestopt.
Not everything in the goodiebox I wanted to keep for myself. So I wrapped a couple of items (and a little extra from my own closet that I wasn't using) and gave them away to friends.
Gisteravond had ik een gezellige 'pakjesavond' met Meike en Heike. En ja, er staat girlsnght, oeps! Ik vond het heerlijk om al die fijne spulletjes weg te geven aan mensen die het meteen gaan gebruiken en het niet in een hoekje stoffig laten worden omdat er eerst nog iets anders op moet (moi).
Sometimes it's better to share nice things than to keep everything for yourself. Now we can all enjoy it and use everything up, instead of having way to much and never finish anything.
Allemaal leuk en aardig, maar wat is de totaalscore Olga?!
The results so far:

Ik ben er nog niet, maar 20 spullen bij elkaar schrapen in een maand moet toch kunnen!
Twenty things to go, that should be doable in one month time!
Heb ik toevallig nog iemand geïnspireerd om ook eens lekker op te ruimen?
Did I inspire anyone today to clean up?