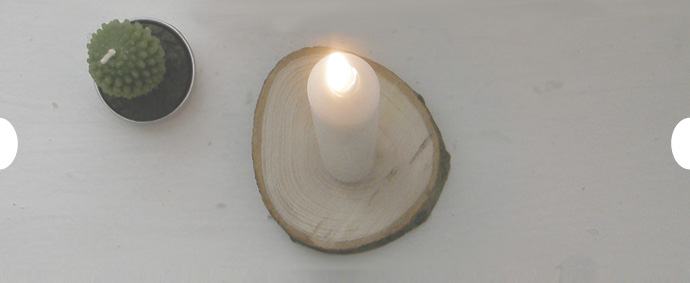 Van een eerder hidden treasure project had ik nog wat hout over. Hiervan besloot ik een simpele kaarsenstandaard te maken. Het enige wat je nodig hebt is een stukje hout en een spijker.
I had some wood lying around, a leftover from an earlier hidden treasure project. I decided to turn it into a simple candleholder. The only thing you'll need is a piece of wood and a nail.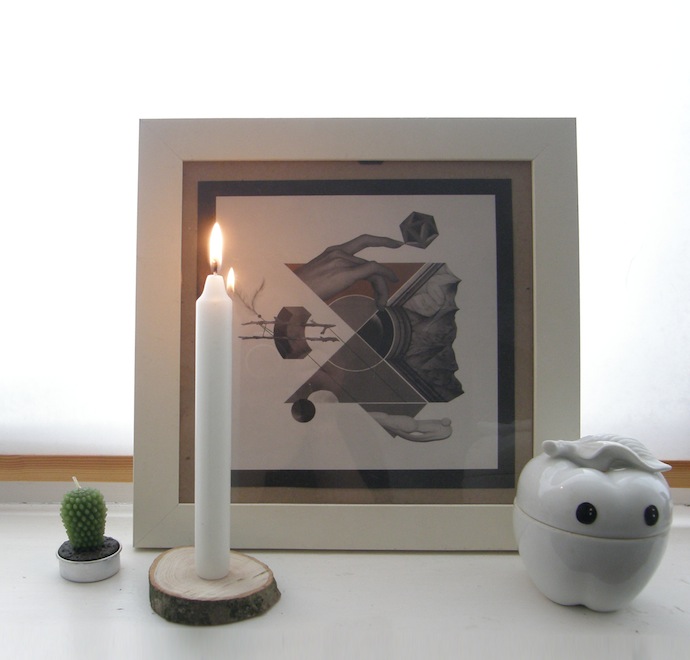 Dit is 'm geworden
This is how it turned out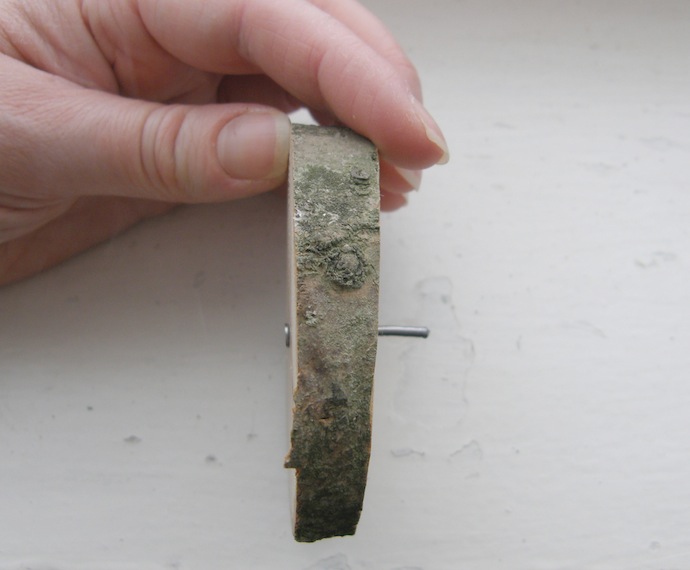 Je slaat dus de spijker door het midden van het houtje. Vervolgens duw je simpelweg de kaars erop.
Als de spijker iets te lang is, knip je er een stukje vanaf met een tang.
You hit a nail in the centre of the wood. Then you simply push your candle on the nail.
If the nail is a bit long, you can cut it a bit shorter.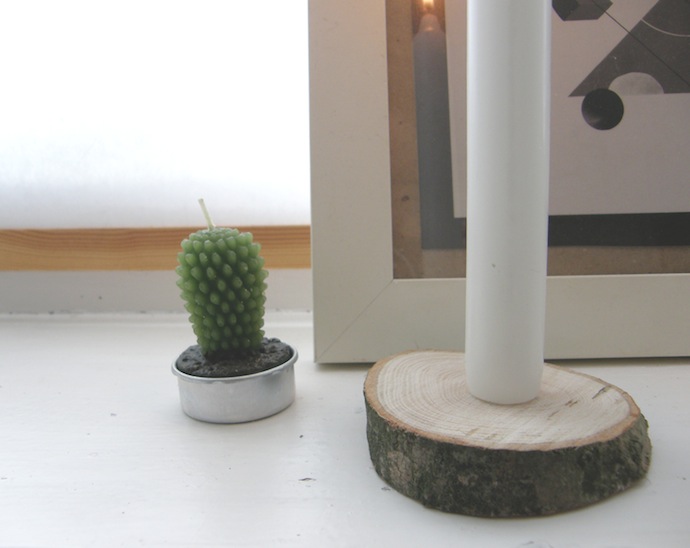 Laat de kaars niet helemaal opbranden, het is en blijft hout!
Don't burn the candle all the way down, because it's wood!