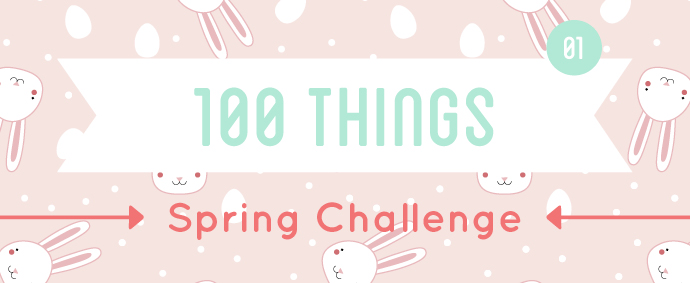 This is the first episode of the 100 Things Spring Challenge. Check out how I declutter my house.
De 100 things spring challenge wordt de laatste 100 things challenge die ik voorlopig doe, de cirkel is bijna rond. En ik moet bekennen dat ik blij ben dat het einde in zicht begint te raken. Ik heb mezelf geleerd veel minder te kopen en teveel aan spullen weg te doen maar ik zie ernaar uit niet alles meer bij te hoeven houden en te gaan vertrouwen op mijn instinct in plaats van de verplichte lijstjes…
Wat is de 100 things spring challenge? Het idee is om in drie maanden tijd 100 spullen weg te doen. Er zit wel een addertje onder het gras: Voor elk item dat je koopt/krijgt komt er weer +1 bij. Het begon bij de 100 things summer challenge, daarna kwam de 100 things fall challenge, gevolgd door de 100 things winter challenge. Ik sluit de saga af met de 100 things spring challenge. Lees voor meer info dit artikel.
What's the 100 things spring challenge? The concept is, to get rid of 100 things over the course of three months. But every time you buy something or receive a present, it counts as +1.
Elke keer als ik dacht dat ik nu alle dozen, lades en kastjes wel had gehad, kwam ik toch weer van alles tegen dat onterecht door eerdere inspecties was gekomen. Onze rommelkamer die vorig jaar nog propvol met dozen ston (echt, ik kon de deur amper open krijgen) is nu zo goed als leeg, kijk maar: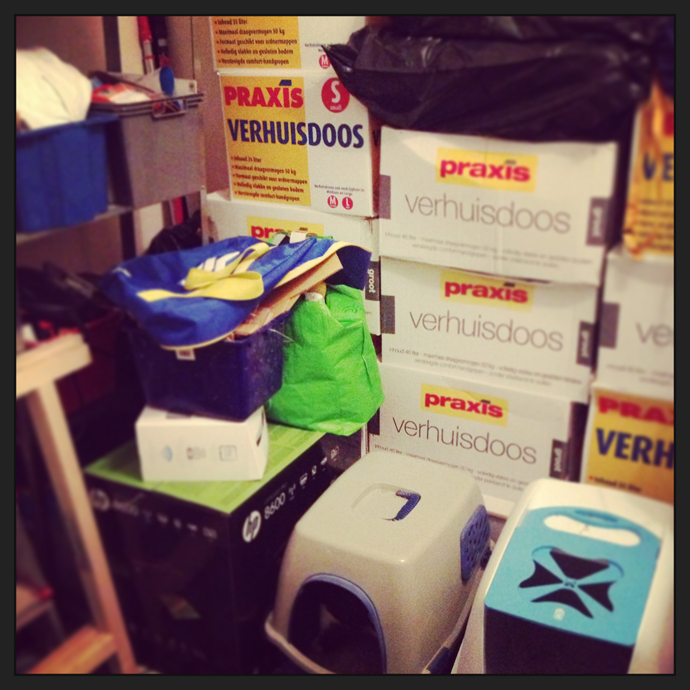 De rommelkamer voor.
Room full of clutter.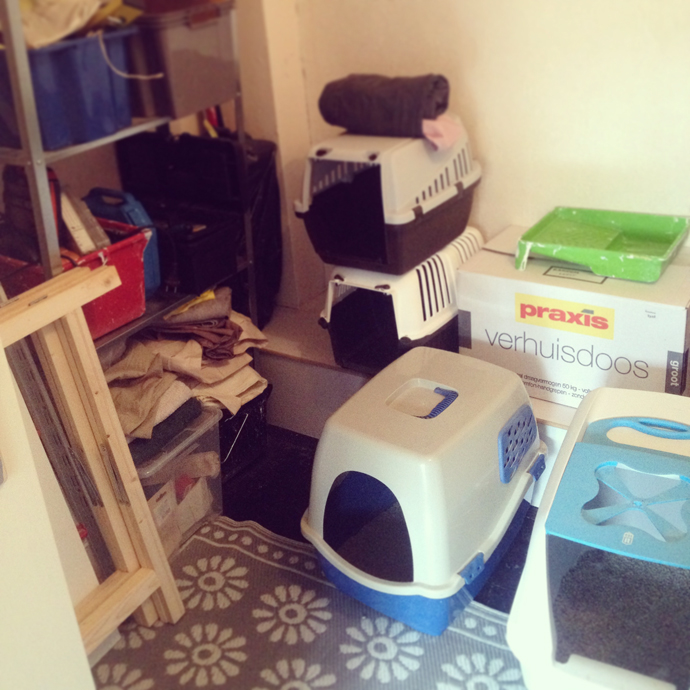 Room with less clutter.
De rommelkamer nu. De enige doos die er nu nog staat, is de doos met kerstspullen. Het is er nog steeds rommelig, daar moet nog verandering in komen. We gaan een paar planken ophangen en alle klusspullen/gereedschap/schaatsen etc in kleinere doosjes doen met labels erop zodat het duidelijk is waar alles ligt. Als ik ook maar ergens achter ben gekomen tijdens dit proces is dat het heel fijn is om te weten wat je hebt. Als je steeds op zoek gaat naar spullen om weg te doen, doorzoek je je hele huis en weet je uiteindelijk precies waar alles ligt. Ik koop dus bijna nooit meer iets dubbel, hoera!
De spullen die we wegdoen, gaan bijna allemaal naar de kringloopwinkel voor een tweede leven. De rest gaat op marktplaats. Van het geld dat de verkochte spullen op marktplaats, kopen we weer andere dingen (vaak ook van marktplaats). Zo is er meer ruimte, hebben we nieuwe bruikbare spullen zonder dat het ons geld heeft gekost :)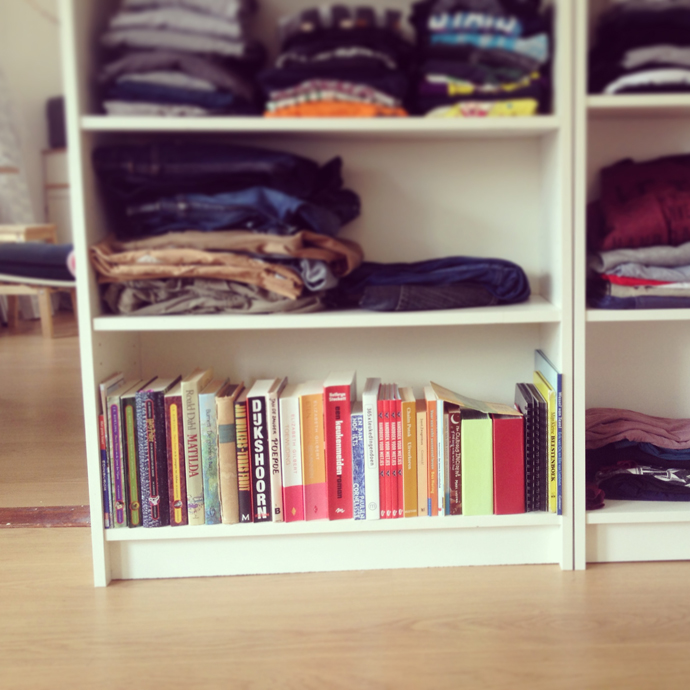 Ook de dozen met boeken hebben we voor de laatste keer uitgezocht, die stonden ook nog in het rommelhok. We besloten een plank in onze slaapkamerkledingkast (eigenlijk een billy boekenkast, how ironic) op te offeren voor boeken. Dat werkt ook als een trein: een bepaalde ruimte beschikbaar stellen voor bepaalde spullen. Als het niet meer past, moet er iets weg, heel overzichtelijk. Ik heb een abonnement bij de bibliotheek en Tom heeft een e-reader, dus veel boeken hoefden we ook niet in huis te hebben. We lezen beide nooit boeken twee keer, dus de al gelezen boeken geven we weg aan vrienden en familie. De boeken die we over hebben gehouden, hebben vooral sentimentele waarde (kinderboeken) of zijn boeken met columns waar we elkaar uit voorlezen als een van ons ziek is of verdrietig (ja, we zijn idioot schattig, I know).
Great tip if you're decluttering: assign a certain space to certain items. Take books for instance. If you only allow one shelve for all your books, it's easier to pick the ones you really want to keep. If new books come in, an old one has to go. Really simple and really effective.
De rommelkamer voor een laatste keer uitmesten heeft het volgende schema opgeleverd:
These are the items I got rid of the past four weeks: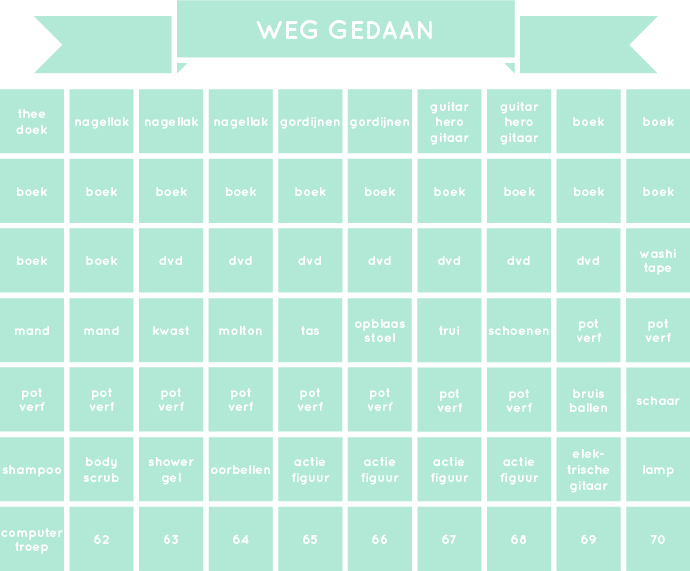 Maar er zijn uiteraard ook weer wat spullen bij gekomen:
And these are the items we bought:

Voor twee mensen in een maand tijd vind ik het heel aardig. Tom had echt nieuwe truien nodig, er zaten zoveel gaten in zijn truien, kon echt niet meer. Verder wat hebbedingen, wat klusmateriaal en een paar nieuwe (ahem, tweedehands) meubeltjes.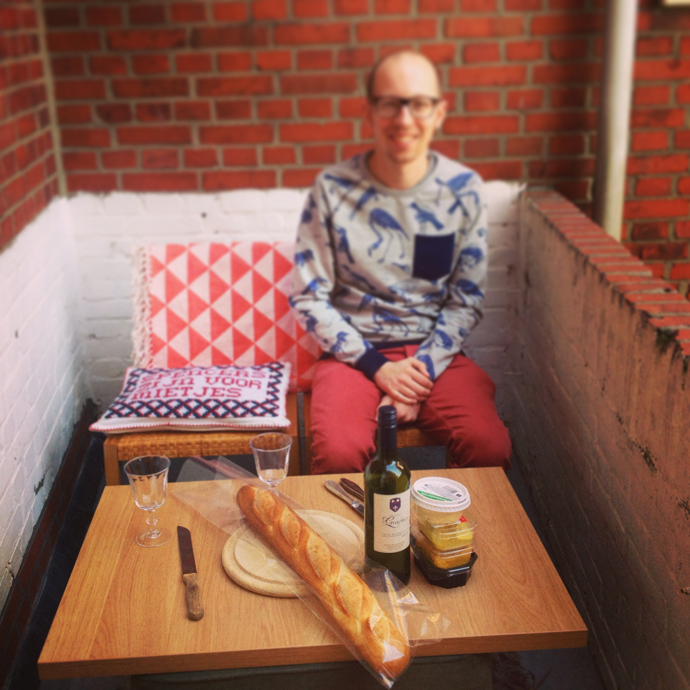 Tom in zijn nieuwe vogeltrui.
Tom's new bird sweater.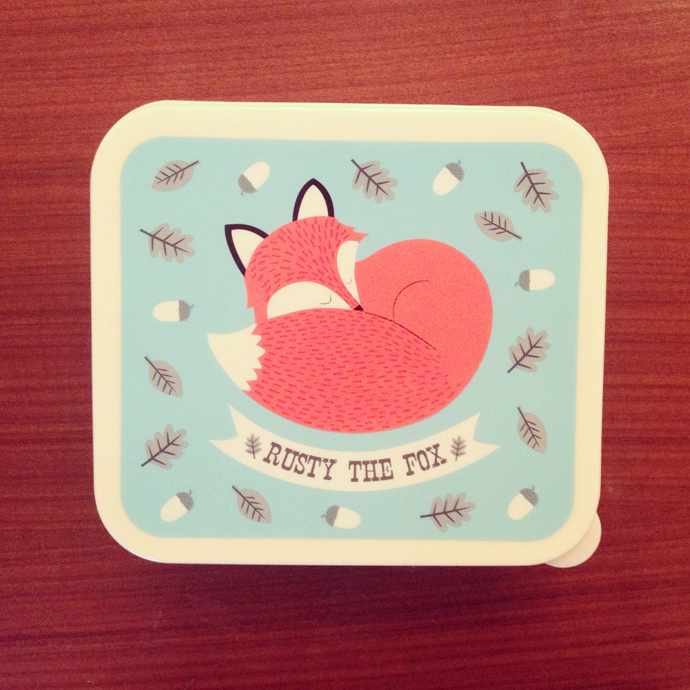 Lief trommeltje voor koekjes.
Cute box for cookies.
Barbapapa lepel en mok, een nieuwe obsessie is geboren…
I have a new obsession: Barbapapa.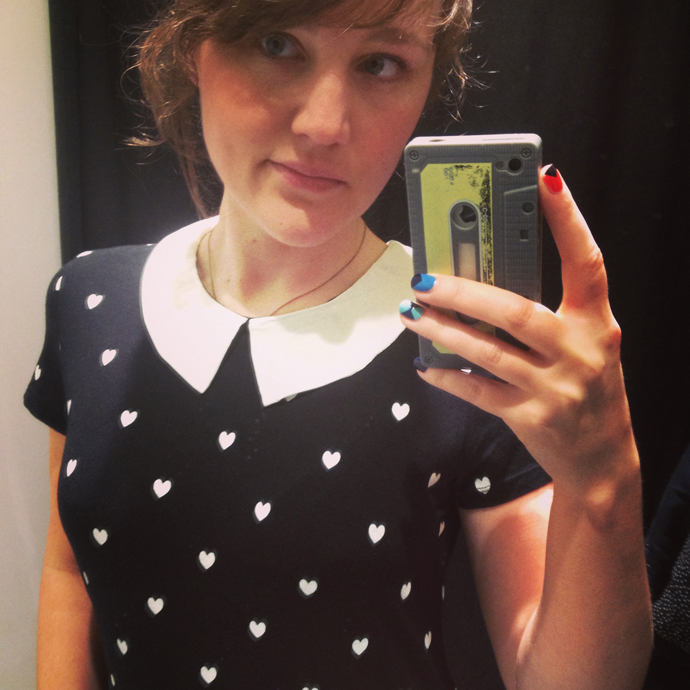 Lief shirt van Berska, had to have it :)
Het resultaat van de eerste maand 100 things spring challenge:
The results of my decluttering so far: 61 – 17 = 44 items to go!

 ***
Zijn jullie al bezig met een Spring Cleaning? Wil je mijn declutterschema gebruiken voor je opruimwerkzaamheden, dat kan! Wil je meedoen en ook zo'n schema invullen? Dat kan! Tom maakte vorig jaar het schema beschikbaar voor iedereen.
Klik hier voor meer info en het schema.