Na de semi-fail van de regenboog pizza dinsdag probeerde ik het vanochtend opnieuw met regenboog party snacks voor de tweede halve finale vanavond. Ik ging voor fool proof net als bij de pizza (die was blijkbaar toch niet helemaal fool proof) en volgens mij zijn ze goed gelukt! De snacks zijn lekker, makkelijk om te maken, redelijk over the top vrolijk en je hebt er niet veel voor nodig.
♥ PASTEL PARTY POPCORN ♥
—
popcorn mais
olie
sprinkles
1/4 reep witte chocola
zout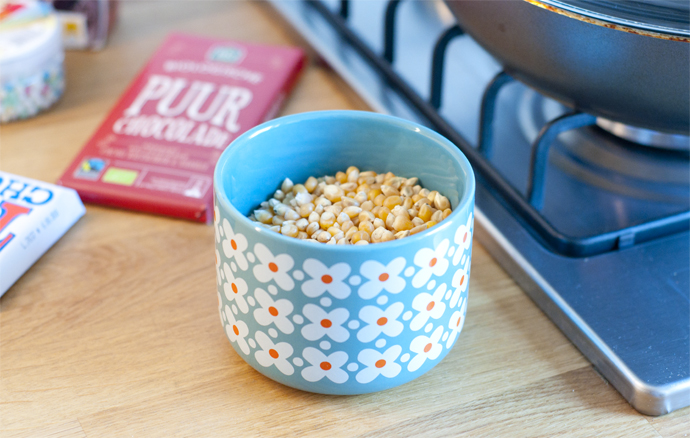 We beginnen met popcorn. Super cheap en makkelijk om zelf te maken, ik heb altijd een potje met popcorn mais in huis. Klik hier voor easy peasy pan-popcorn-instructies die ik een tijd geleden al schreef. Het is echt NIET NODIG om zo'n zak voor in de magnetron of kant en klare popcorn te kopen, zonde van al het verpakkingsmateriaal en je centen. Uit de pan is 1000x goedkoper, verser en de kans op verbranden is veel lager dan die magnetron gevallen. Trust me!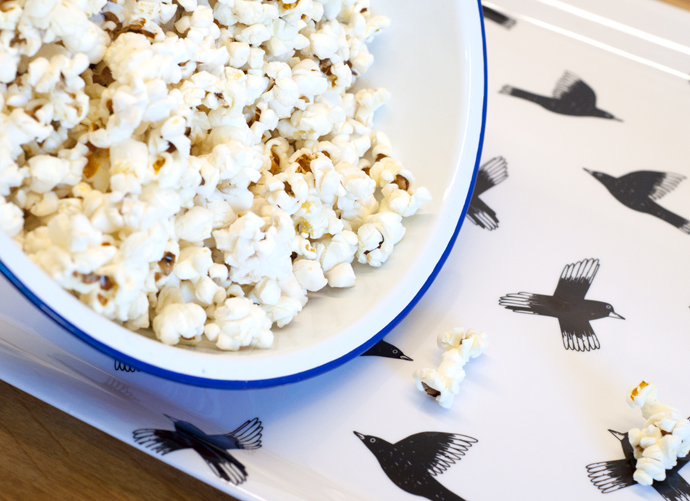 Verspreid je popcorn over een plat oppervlak. Ik gebruikte een dienblad wat ik eerst netjes schoon had gemaakt (#perfectehuisvrouw). Strooi er wat tafelzout overheen (ik hou heel erg van de combi zoet/zout maar je kunt het zout ook achterwege laten).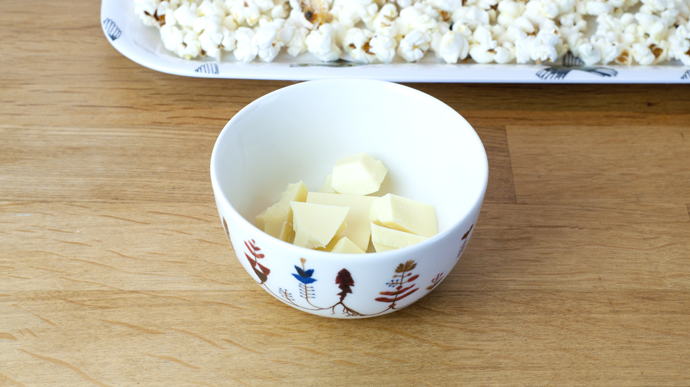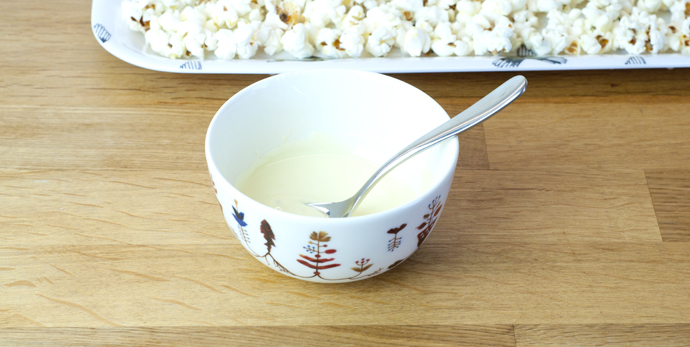 Doe 1/3 reep witte chocolade in een klein bakje en doe 30 seconden in de magnetron, even roeren, weer 30 seconden in de mag en dan is het waarschijnlijk wel voldoende gesmolten. De oplettende kijker heeft gezien dat bij de ingrediënten bovenin '1/4 reep witte chocolade' stond maar ik doe hier iets meer omdat ik de overgebleven witte chocolade gebruik voor de disco dip aardbeien straks…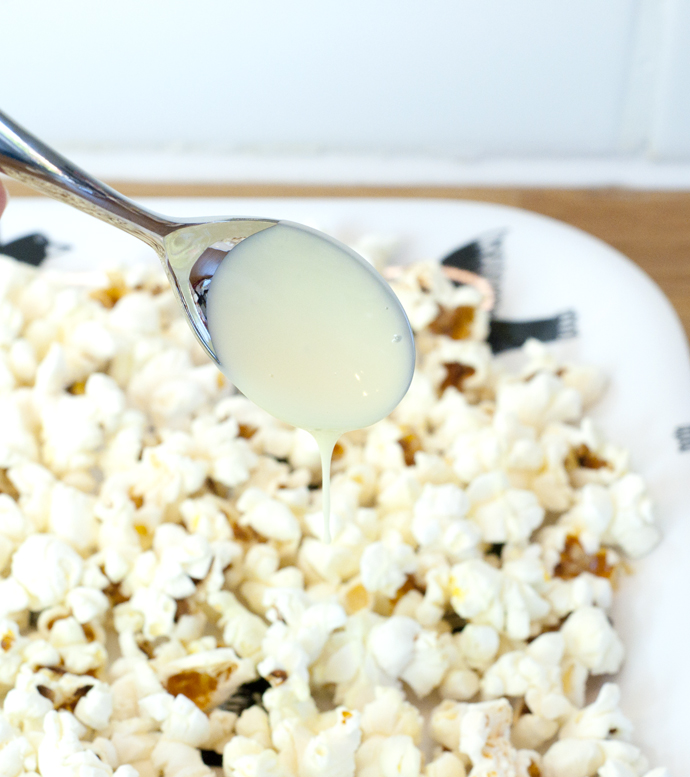 Drizzle de witte chocolade over de popcorn met een lepeltje.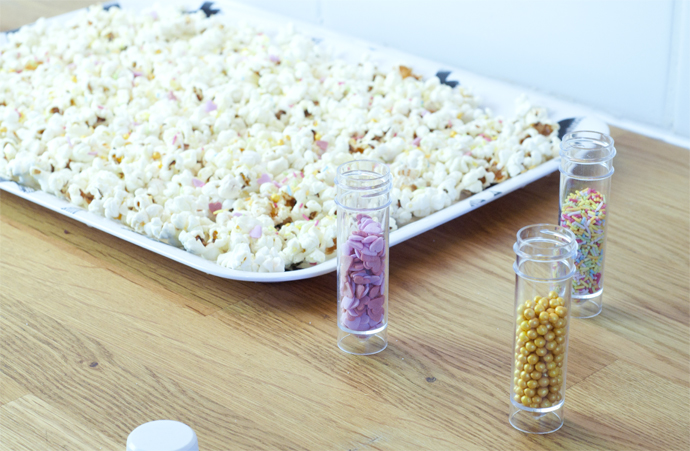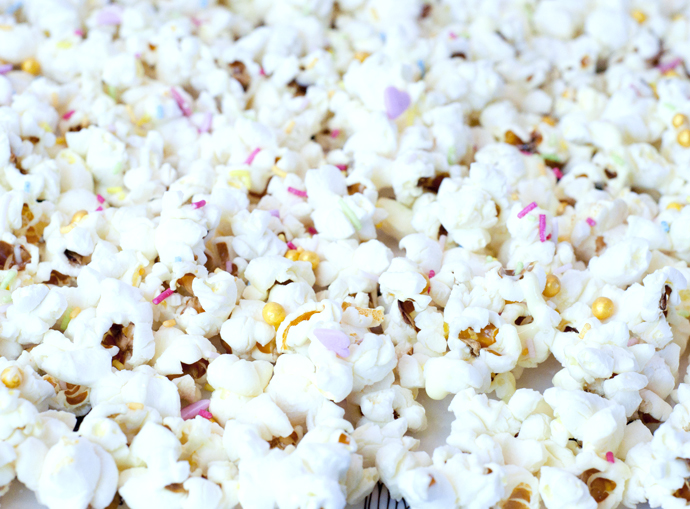 Strooi vervolgens sprinkles over de popcorn, nu de chocolade nog plakt. Ik gebruikte verschillende soorten sprinkles voor een hoog party gehalte, maar dat mag je natuurlijk zelf weten!
Doe de popcorn in een afsluitbare bak als je het niet meteen gaat opeten en drizzle en sprinkle nog een beetje tijdens het husselen door.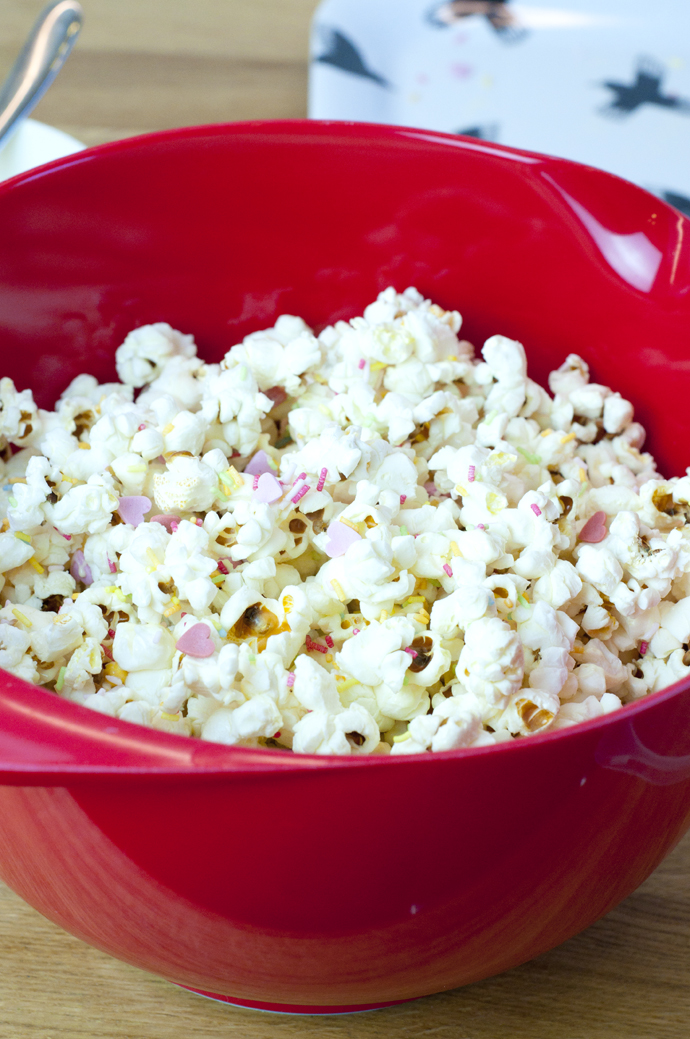 ♥ DISCO DIP AARDBEIEN ♥
—
aardbeien
gesmolten witte chocolade
disco dip sprinkles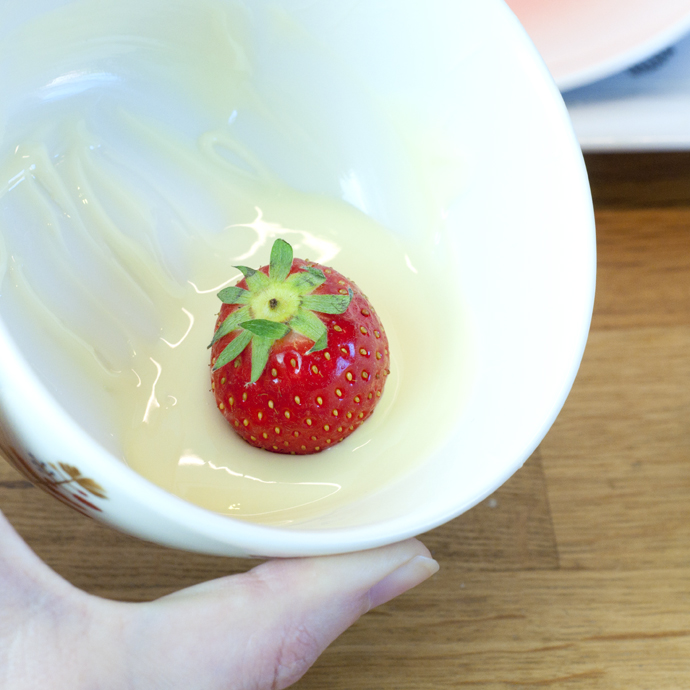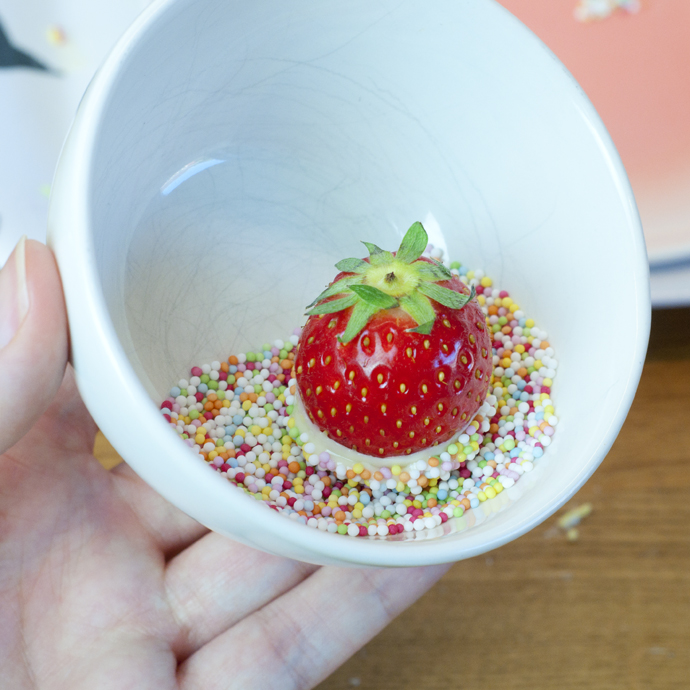 Zo makkelijk is het nou…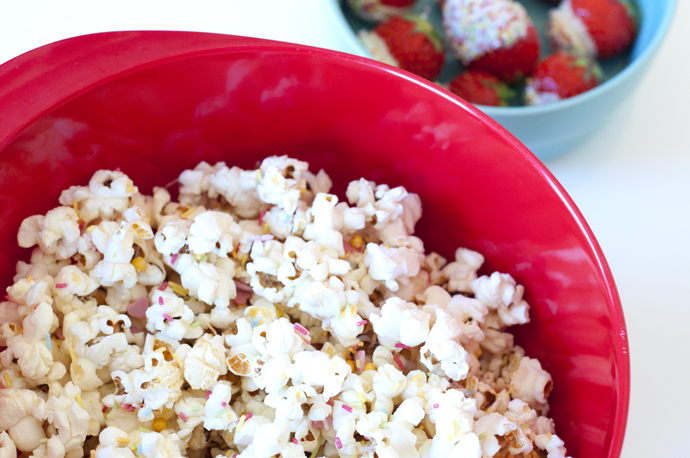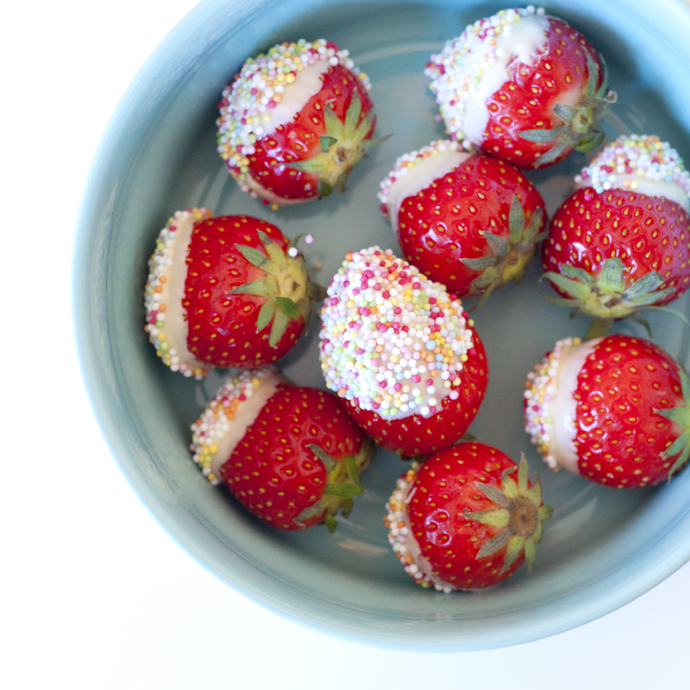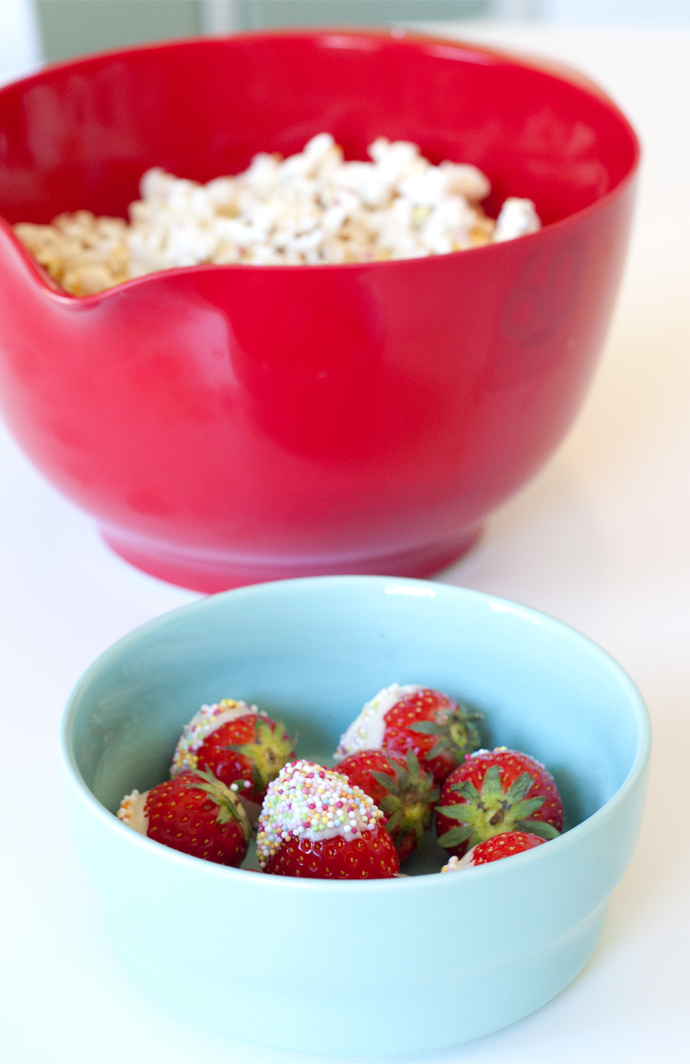 Huppekee! Over the top party snacks die elke anti-kok met twee linkerhanden kan maken.
YOU ARE WELCOME!
♥♥♥
Heel veel plezier bij het kijken van de 2e halve finale van Eurovision deze week. Vergeet niet regenboog pizza te maken en de Eurovision bingo te printen…
Het kan mij stiekem niet zo heel veel schelen of Nederland doorgaat naar zaterdag, Tom en ik hebben de eerste halve finale van dinsdag gekeken en zijn voor Portugal ALL THE WAY. Ik bedoel, kijk die jongen nou! Magical!