Ik ben weer terug voor een beetje babytalk! Ik kan er niks aan doen, als er zo'n mini in je rondzwemt en de hormonen vliegen om je oren (ik huil om álles nu) dan is het lastig om met iets anders bezig te zijn. Daarom heb ik vandaag een superleuke samenwerking met Brandfield waarin ik mijn nieuwe knalgele rugzak met inhoud (voor mij én voor de pinda straks) laat zien in een video!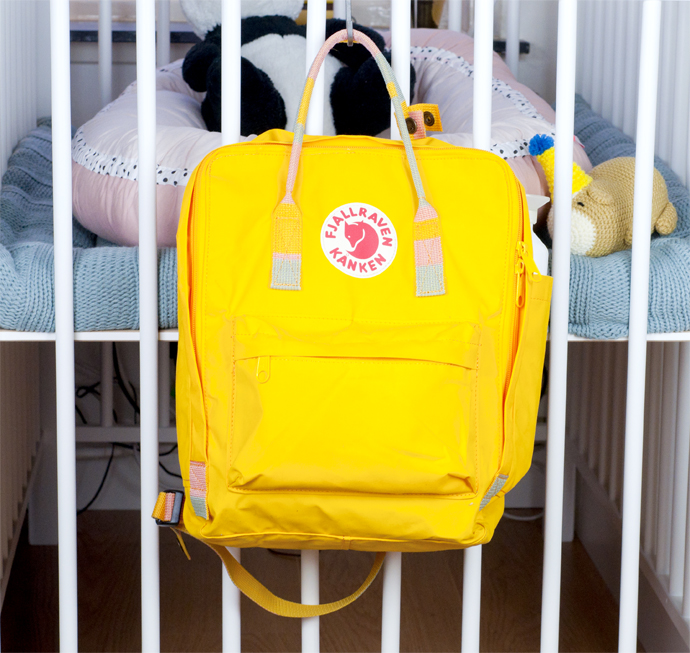 Om deze badboy gaat het! Of nouja, het is eigenlijk helemaal niet zo'n grote tas, deze Fjallraven rugzak, hij lijkt bijna niks te wegen maar er past meer in dan je zou verwachten. Voor de Dr. Who nerds onder ons: het is een soort gele Tardis…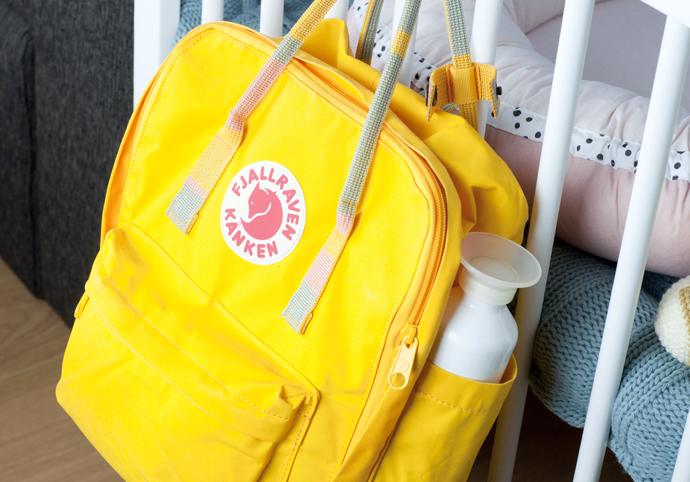 Waarschijnlijk komt deze Fjallraven Kanken je wel bekend voor want iedereen en zijn hond loopt ermee. Ik snapte de hype nooit zo goed, maar sinds hij is bezorgd, ongeveer een maandje geleden, zijn we onafscheidelijk. Ik betrap mezelf erop dat ik excuses verzin om hem maar mee te kunnen nemen…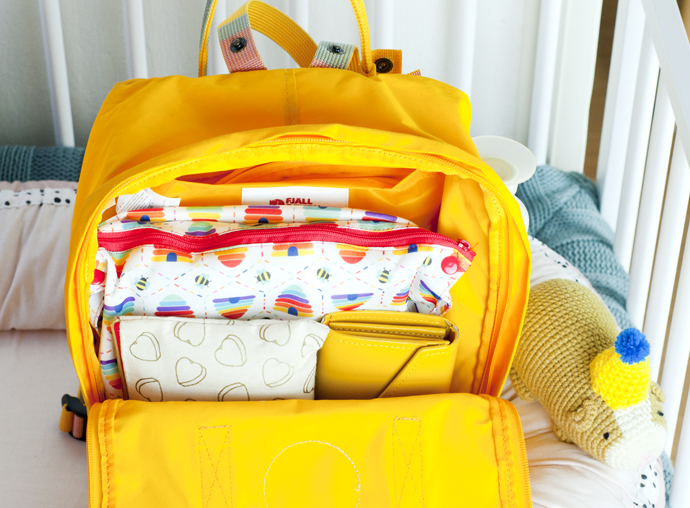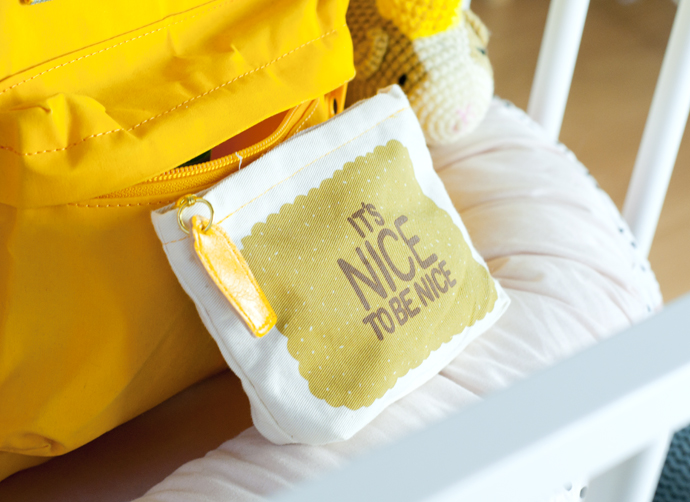 Zoals ik in het intro al zei, ben ik van plan deze tas als luiertas te gaan gebruiken als de pinda geboren is. Voordat ik zwanger werd, zag ik er ontzettend tegenop om met gigantische tassen en karren te moeten sjouwen, maar inmiddels weet ik dat een baby best wat nodig heeft, maar dat er met een luiertas én een kinderwagen nog best wat te minimaliseren valt. Hoe dat straks in de praktijk gaat, dat moet ik natuurlijk nog meemaken. Maar ik heb mezelf al een beetje in bescherming kunnen nemen door een tas te kiezen waar ik niet van omval als ik hem om doe en een kinderwagen die je in een oogwenk tot een klein pakketje op kan vouwen…
Hieronder laat ik de tas beter zien en trek ik alle etuitjes en vakjes open om te laten zien wat ik denk nodig te hebben als ik straks met de pinda naar buiten ga. Wat er nog bijkomt of vervangen kan worden, hangt denk ik enorm af van het seizoen, de leeftijd van de pinda en hoe lang we van huis zijn. Maar op dit moment denk ik dat ik de basis al wel een beetje te pakken heb. We shall see!
En omdat het nou toch écht wel een keertje tijd werd, verklappen we aan het einde van de video of de pinda een jongetje of een meisje is! Een tijdje terug mochten jullie raden en gingen de meeste stemmen naar een jongetje. Hadden jullie gelijk of is het stiekem toch een meisje? Er is maar één manier om erachter te komen, bekijk de video!
♥♥♥
Klik hier om naar ons YouTube kanaal te gaan, je te abonneren en als je onze video's leuk vindt, vergeet ze dan niet te liken. Alvast bedankt!