Afgelopen week klusten we aan ons huis, viel Mo in bad, waren we heuse VIP gasten (jaja, zozo) en aten we sushiiiii!
Zondag gingen we weer dapper verder klussen aan de trap. Lijmkrabben en schuren, daar hoort een kluspakje bij! Ik mocht de multi schuurtool van Skill uitproberen en tijdens het opknappen van de trap komt ie héél goed van pas. Hij kan zelfs ronde dingen schuren. My mind is blown, haha.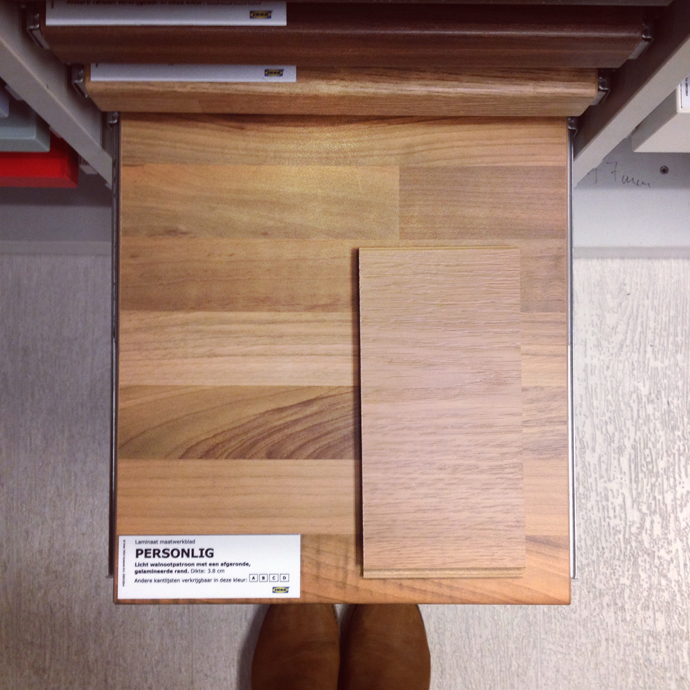 We denken er sterk overna om over een paar maanden de keuken over de kop te gooien en dus waren we drie dagen op rij naar Ikea om balletjes te eten en om aan alle kranen, keukenbladen en kastdeurtjes te voelen. Exciting…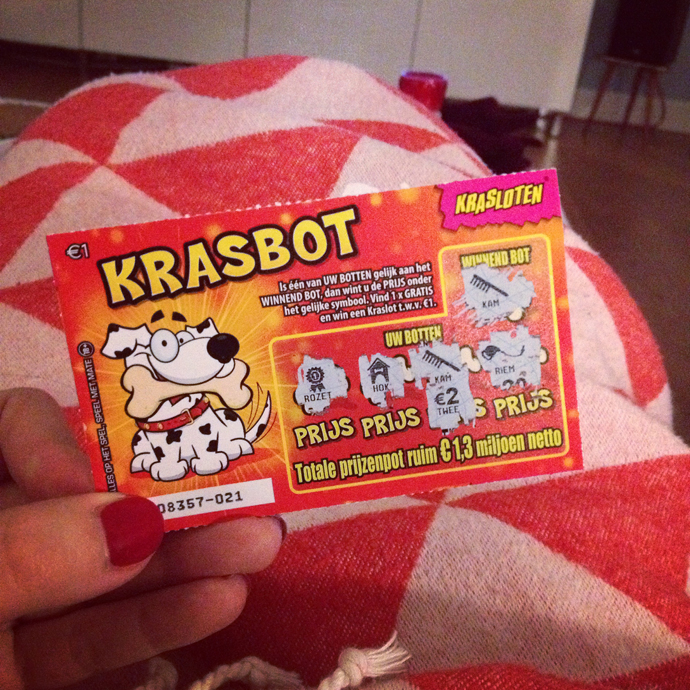 Ik had zo'n kraskalender in december en won daarmee… kraskaarten ter waarde van €5,00. Ik vond die met het hondje het leukst en daar won ik uiteindelijk €2,00 mee. Zal ik daar weer een kraskaartje voor halen of toch een ijsje? Hmmmm.
Ik was afgelopen week niet zo fit en heb alleen de dingen gedaan die echt moesten. Donderdag voelde ik me iets beter en toen Meike me vertelde dat ze alle kringloopwinkels van de stad afging op één dag en vroeg of ik meeging naar die bij mij in de buurt zei ik: 'ok!'. Op diezelfde dag vertelde ik op de blog over mijn fair fashion plannetjes en meer tweedehands kleding kopen was één van die plannetjes. Ik scoorde een heel fijn en mooi dik vest met allemaal kleine witte poppetjes erop. Voor maar €5,00, yessss!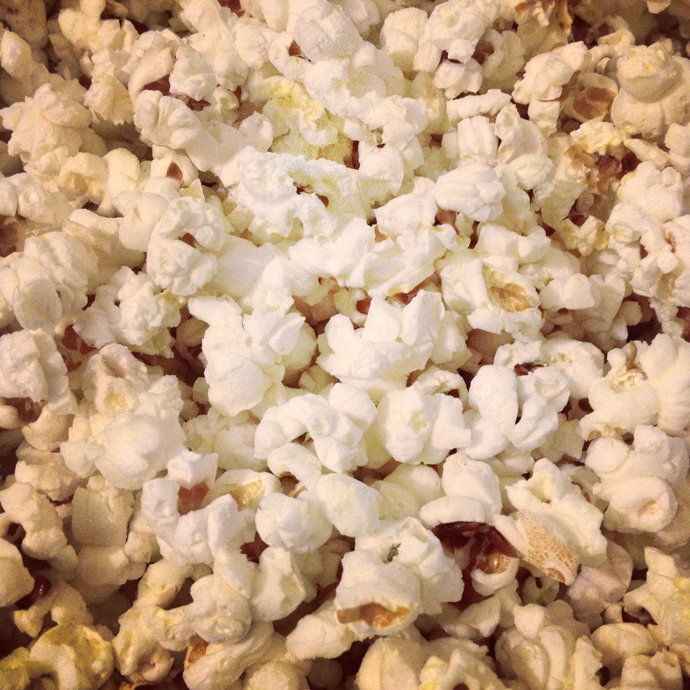 Donderdagavond ging ik met vrienden naar de bioscoop, naar The Hobbit 3. Ik bakte zelf popcorn om mee te smokkelen want ik ben een cheapskate. De film was best leuk en het was heel gezellig.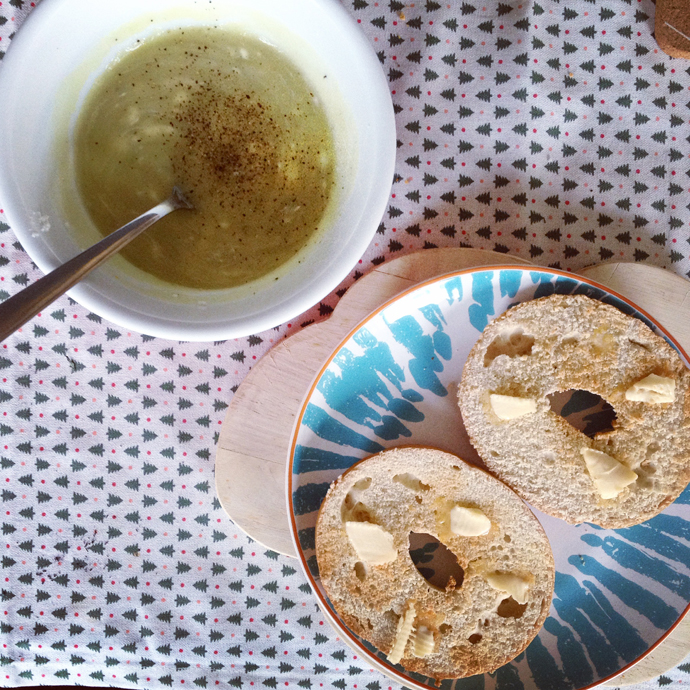 Tom en ik maakten de zoete aardappelsoep van Marlous, maar helaas waren er bij de supermarkt alleen witte zoete aardappelen, en die vind ik minder lekker. De soep zag er daardoor ook een stuk minder aantrekkelijk uit, haha. De geitenkaas erdoorheen was wel heeeel erg lekker. Als we deze week oranje zoete aardappelen vinden, maken we hem nog een keer. ;)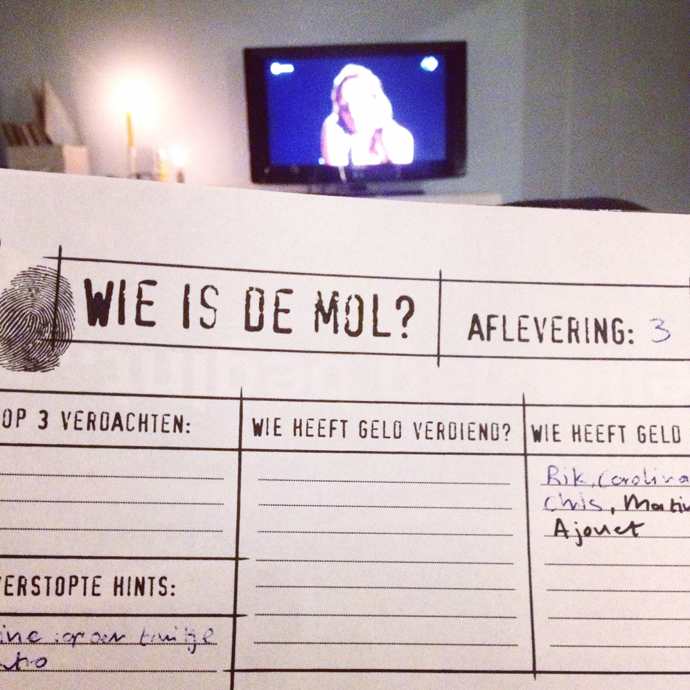 Omdat ik donderdag naar de bios was, keken we op vrijdag WIDM terug. Pfoe, je moet flink schrijven om alle verdachte acties bij te houden.
Vrijdagavond gingen Tom en ik naar de Grote Markt in Groningen om gratis Eurosonic concerten te kijken. Hierboven (achter alle lampjes) speelt Kensington. Ik kon met mijn mini postuur natuurlijk weer niks zien (Tom maakte de foto), maar wat ik hoorde was goed, haha. Na het concert van Kensington was er een afterparty georganiseerd door Hooghoudt en daar mochten Tom en ik ook naartoe. Met VIP bandjes en alles, hihi. Er werden bruine jenever cocktails geschonken in GEWELDIGE bekers en de mannen van Kensington stapten er ook rond, woop, woop. Het viel me op dat ze allemaal hun hoofdeksels ophielden binnen en dat ze hun glazen witte wijn vasthielden alsof er cognac in zat, haha. Ik kwam nog een bekende tegen en Tom en ik hebben een rondje gedanst met onze Hooghoudt mokken in onze hand (we waren echt ernstig geobsedeerd door die mokken). Toen zijn we naar huis gefietst en eenmaal thuis hebben we om half vijf 's nachts nog een wandelingetje gemaakt met Mo die op ons stond te wachten in de heg.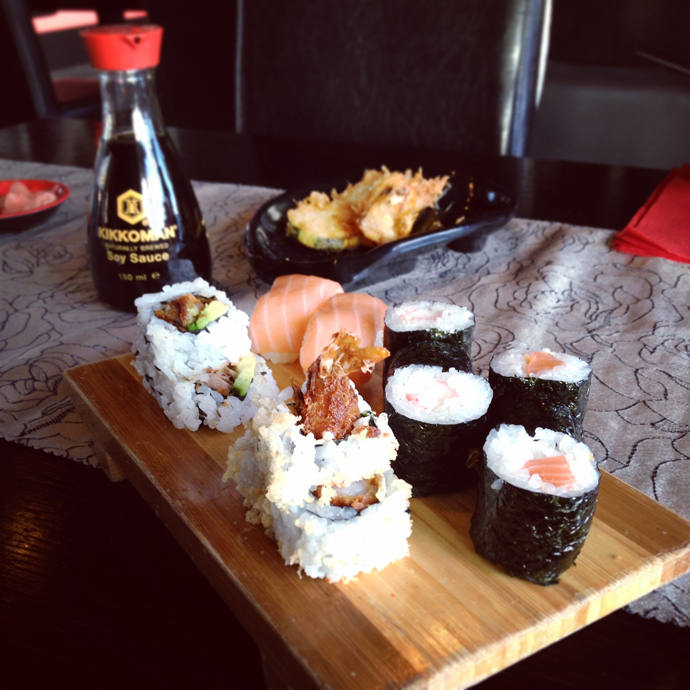 Zaterdag was een héle luie dag want de huismussen moesten bijkomen van hun nachtelijke escapades. We hebben om een uur of half drie ontbeten/geluncht en gedineerd (heel efficiënt) met sushi, we hebben Dr Who gekeken en boodschappen gedaan. That's it!
KATTENBONUS!
Mo viel weer eens per ongeluk in bad en het maakt Tetkees niet uit hoe je erbij ligt, hij krijgt het altijd voor elkaar om op je te gaan liggen, maakt niet uit hoe oncomfortabel hij vervolgens ligt…
♥♥♥
Nog een hele fijne zondag!
♥♥♥
Vind je het leuk om te zien wat ik de hele week uitspook? Volg Team Confetti dan op instagram.