Deze week had ik een spannende afspraak, sportte ik weer eens, at ik heeeeeeele lekkere dingen en had Tetkees plezier met water.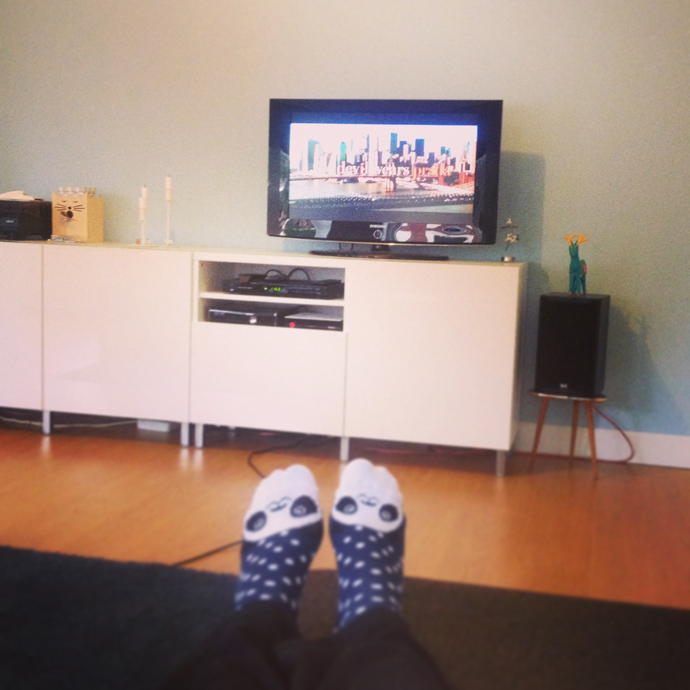 Ik heb vorige zondag The devil wears Prada gekeken.
Voor de duizendste keer. I love it so much. Omdat het kon.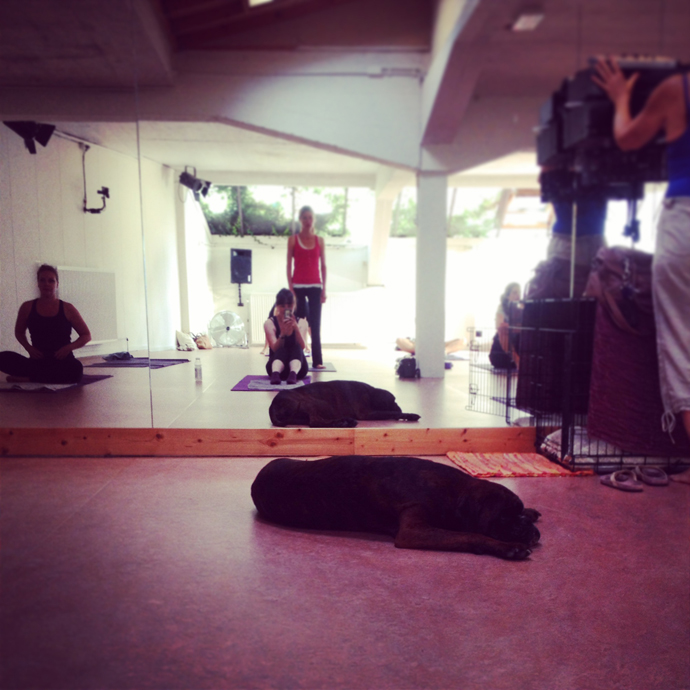 Op dinsdag ging ik met Meike mee naar Poweryoga. Ik vond het heel leuk!
En er was dus een hond in de studio. Heel gezellig. :)
Strak erachteraan (haast haast haast) was er bij de Uurwerker in Groningen een heuse blog-fashion-yard-sale. Dus ik ging even koekeloeren met vriendinnen. En het was binnen. Dus geen yardsale. Of ben ik nou gek? We zaten na vijf minuten alweer buiten een glaasje wijn te drinken, er zat helaas niet echt iets tussen. Wel een leuk concept!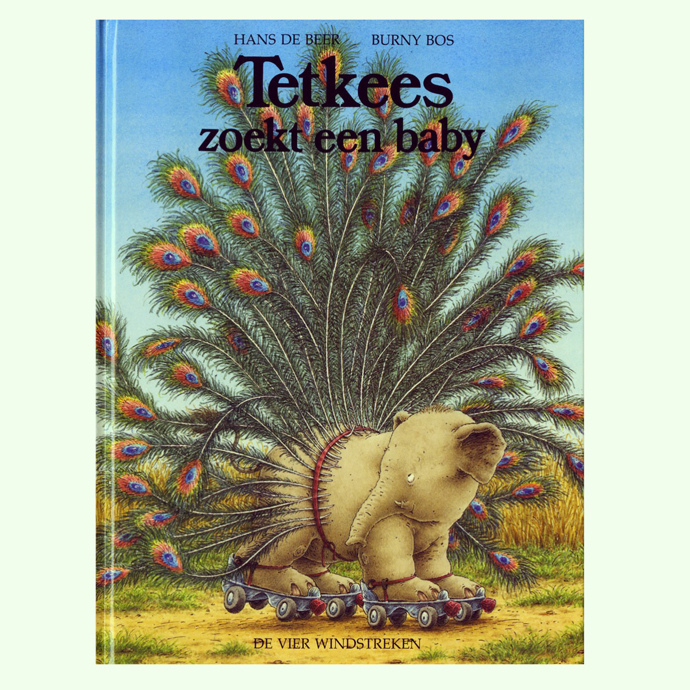 Iemand vroeg op instagram waar Tetkees zijn naam vandaan heeft. Hier vandaan! Dit kinderboek lazen mijn ouders me voor toen ik klein was. Het kwam ooit ter sprake tussen Tom en mij en toen riep hij direct: 'dat is een fantastische naam voor een kat!'. En ik moet zeggen, de naam past perfect bij hem. Het is zo'n maf beest…
Ik ging weer eens naar de Lidl om er een uur rond te zwerven en kwam weer machtig mooie dingen tegen. De churros moesten in de frituur en die hebben we niet. En de smoothiemaker heb ik opgezocht op internet en bleek niet zo'n succes te zijn. Zo'n ding lijkt me wel fantastisch, dus als iemand nog een tips heeft voor een smoothiemaker-in-een-beker, deel ze vooral!
De mojito slushy ging WEL mee naar huis en het was waarachtig een succes. Er zitten vier bevroren bekertjes in de verpakking die je 40 seconden in de magnetron moet doen. Overhevelen in een ander glas, beetje porren met een vork en ja hoor, slushy! Het was flink zoet, maar best lekker. Yay!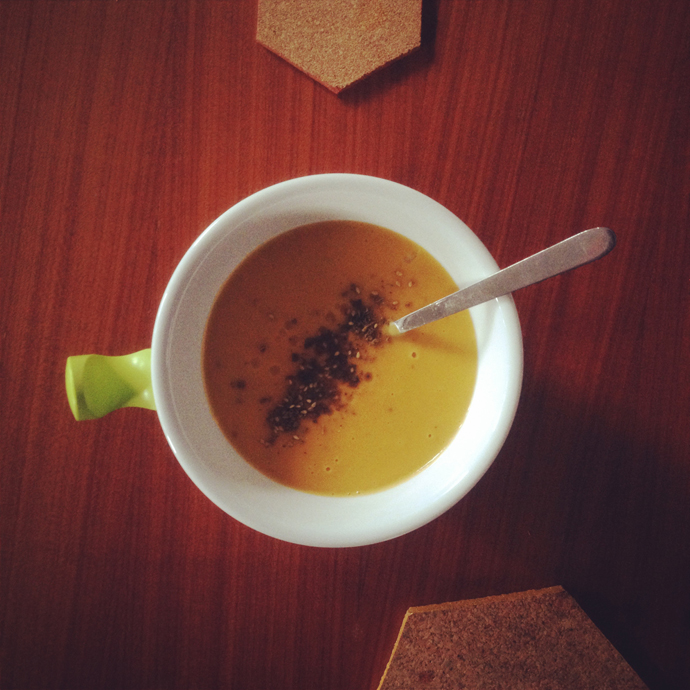 Iris plaatste vorige week een recept voor linzen/zoete aardappel soep. Echt heel erg lekker! Wel een beetje jammer dat ik vier supermarkten af moest om rode linzen en zoete aardappel te vinden. Maar nu weet ik het te vinden hoor. :)
Outfits proberen bij mijn nieuwe roze gympjes. Tja, echt alles past erbij (grapje). Maar ze lopen heel fijn en ik vind ze erg leuk. Het zijn trouwens Nike internationalists. Als iemand dat wilde weten.
Ik had vrijdag een heeeeeeele spannende werk-afspraak en die ging (naar mijn weten) heel erg goed. En dus gingen Tom en ik een hapje eten 's avonds. We waren van plan een dinerbon in te zetten, maar de restaurants die daarbij aangesloten zaten, hadden een vol terras. En dus gingen we naar een vertrouwd plekje: de groene weyde. Daar kun je ontzettend lekker eten voor niet al te veel geld. En ze hadden nog een plekje op het terras!
We deelden een voorgerecht, een gamba-salade met mini boterhammetjes. Daarna nam Tom zeewolf en ik eend met sinaasappelsaus. En toen zaten we proppie vol, wat jammer was, want er stond een toetje op de kaart met onze namen eronder. Volgende keer!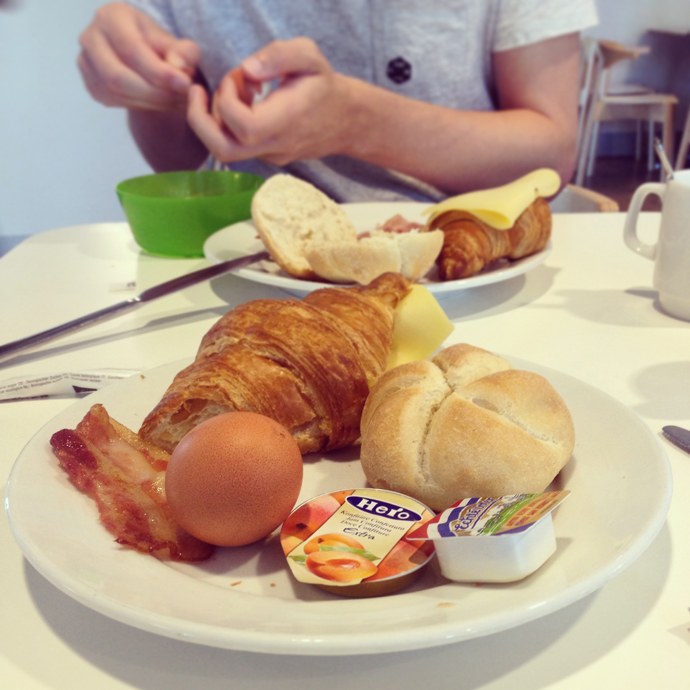 En gisterochtend gingen we maar weer eens langs de Ikea voor een €1 ontbijtje. En om te kijken of het servies, wat ik deze blogpost liet zien, er al was. En ja hoor! We namen vier ontbijtbordjes mee , ze zijn erg leuk.
KATTENBONUS!
***
Nog een hele fijne zondag en tot volgende week!

***
Vind je het leuk om te volgen wat Meike en ik de hele week uitspoken? Volg ons dan op instagram.