Het was alweer even geleden dat ik een tag verzon en het kriebelde een beetje (op een goede manier hoor, don't worry). Ik wilde een stel vragen bedenken die je met veel fantasie en creativiteit kunt invullen. Het is bijna een spelletje geworden, haha. De I wish… TAG staat vol met vragen die je stoutste dromen uit laten komen.
What's in a name. De vragen in de I wish.. TAG gaan over je grootste wensen die grotendeels nooit waarheid gaan worden. Maar daar gaan we niet om treuren, nee, nee, het is juist reden om die wensen zo groot en fantastisch mogelijk te maken. Laat je fantasie dus de vrije loop gaan en wie weet komt er op een dag toch zo'n fantastische wens uit…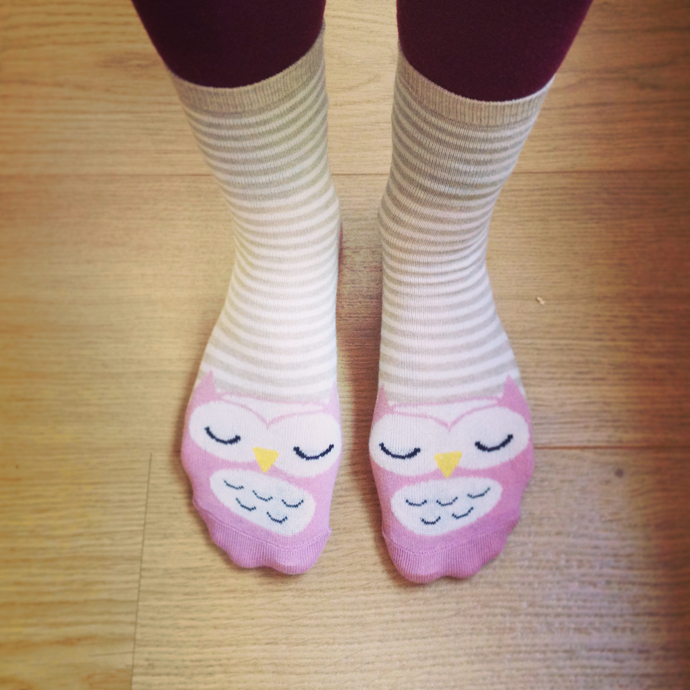 ALS JE ALLES ZOU MOGEN ZIJN, WAT ZOU DAN JE DROOMBAAN ZIJN?
Ik ga heeeeeel cheesy zijn en in eerste instantie zeggen dat wat ik nu doe mijn droombaan is. Bloggen en het maken van de TC FEELGOOD BOX is een van de leukste dingen die ik kan verzinnen. Alleen zou ik er wel wat meer centjes mee willen verdienen. Maar als ik geduldig ben en heel hard door blijf werken, komt die dag vanzelf…
En als het een fantasie-baan zou zijn, dan zou ik wel een eigen sokken-imperium willen hebben. Die ik allemaal stuk voor stuk zelf zou ontwerpen en die iedereen op de wereld zou willen dragen. Ze zouden allemaal fairtrade zijn en de allervrolijkste patroontjes hebben. Dat zou heel cool zijn…
♥♥♥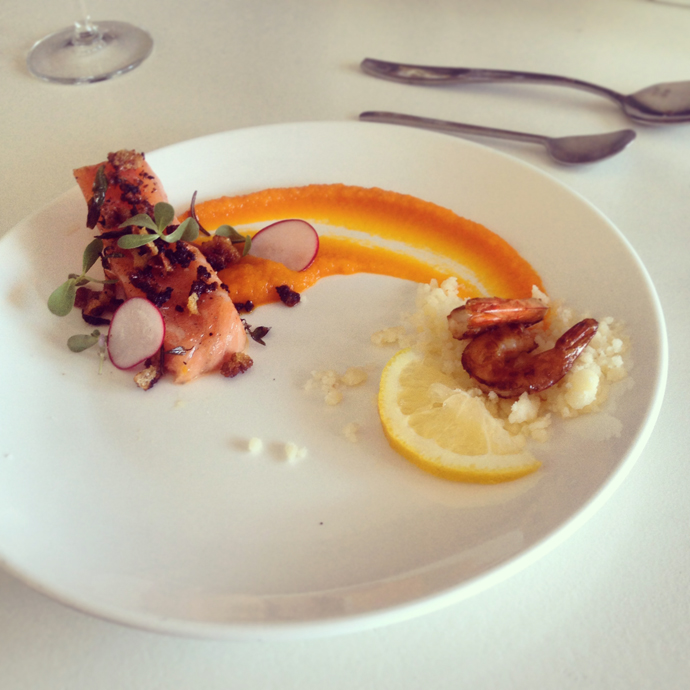 ALS JE EEN SUPEROVERDREVEN LUXE IETS ZOU MOGEN AANSCHAFFEN, WAT ZOU HET DAN ZIJN?
Bekentenis: ik heb deze tag verzonnen samen met Tom toen we een uurtje in de auto zaten. Het perfecte moment om er een spelletje van te maken. Mijn eerste antwoord op deze vraag was een SMEG koelkast, maar Tom had een VEEL beter antwoord die ik bij deze heel erg hard ga jatten: EEN PRIVE KOK! Genious! Perfect voor ons, vreterige huismusjes. We zijn gek op lekker eten, maar zijn zelf niet de allerbeste koks (en ook een beetje lui). Dus iemand die een lekker ontbijtje voor me zou maken of een goddelijk diner inclusief toetje elke dag, jup, that is the dream. Nice one Tom!
♥♥♥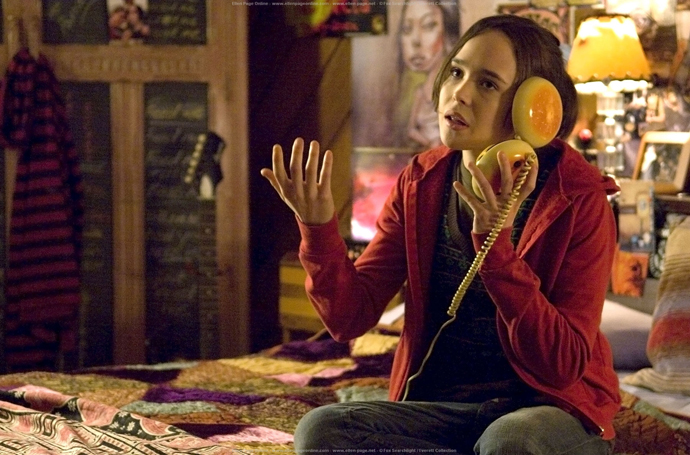 ALS JE EEN DAGJE OP ZOU MOGEN TREKKEN MET EEN FILM/SERIE KARAKTER, WIE ZOU DAT DAN ZIJN?
Juno, all the way. Volgens mij heb ik nog nooit zoveel van een filmkarakter gehouden als van haar. De oneliners, de humor en haar muzieksmaak, I love her! (FYI, Tom koos Barney Stinson).
♥♥♥
ALS JE EEN LOCATIE MOCHT UITKIEZEN WAAR JE EINDELOOS NAARTOE GETELEPORTEERD ZOU KUNNEN WORDEN, WAAR ZOU DAT DAN ZIJN?
Ik ben niet een enorme wereldreiziger, maar ik heb al wel een paar hele leuke plekken bezocht waar ik graag elk weekend naartoe gebeamed zou willen worden. Op dit moment zou ik het heel leuk vinden om met mijn teleport-machine naar Londen op en neer te kunnen gaan. Dan zou ik heel vaak met Tea naar de film kunnen gaan en burgers kunnen eten. Maar als ik het strategisch zou moeten aanpakken, dan zou mijn teleport-locatie het huis van mijn ouders zijn. Ze wonen maar een uurtje met de trein bij me vandaan, maar toch zou ik het leuk vinden om een kopje koffie/thee met mijn moeder te kunnen drinken en daarna weer aan het werk te gaan. Of om mijn vader te helpen met koken en na het eten binnen een minuutje weer in mijn eigen huis te zijn. Ook handig als ik op een dag misschien verder weg ga wonen, dan kan ik altijd binnen een zucht en een scheet bij mijn ouders zijn.
♥♥♥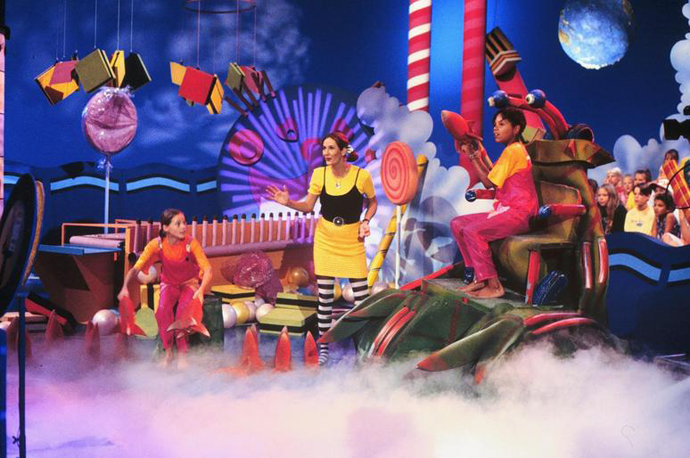 ALS JE IETS DOOR ZOU KUNNEN BLIJVEN ETEN, ZONDER ER DIK OF MISSELIJK VAN TE WORDEN, WAT ZOU HET DAN ZIJN?
Mijn eerste ingeving is: (neger)zoenen! En dat komt door de (neger)zoenen-loopband van de droomshow. Dat was echt het allercoolste wat mijn kinderogen ooit hebben aanschouwd. Voor wie het niet kent (we zijn niet allemaal van dezelfde generatie): de droomshow had meerdere thema's, waaronder een snoep-thema. Eén van de opdrachten was het inpakken van (neger)zoenen in doosjes van een loopband door het ene kind. Het andere kind moest de de (neger)zoenen die het eerste kind had gemist, opeten. Wat resulteerde in een kind met hele plakkaten (neger)zoen op zijn handen, hoofd en haar. Ik kon er geen beeldmateriaal van vinden, maar de snoepland-sfeer van de Droomshow zie je hierboven.
♥♥♥
ALS JE EEN ANGST VAN JEZELF ZOU MOGEN WEGNEMEN, WELKE ZOU DAT DAN ZIJN?
Weet je wat eigenlijk wel heel erg handig zou zijn? Als ik telefoneren niet meer zo vervelend zou vinden. Ik vind telefoneren NIET leuk en ik heb het nooit leuk gevonden. Als tiener natuurlijk wel, met vriendjes of vriendinnetjes. En met mijn moeder bel ik ook graag. Maar verder… Ik schrik als de telefoon gaat en gek genoeg vind ik voicemails afluisteren bijna net zo vervelend. Volgens mij heb ik lichaamstaal heel erg hard nodig tijdens een gesprek en als dat mist, vind ik het echt heel moeilijk om te communiceren. Dus de angst voor telefoneren kan ik prima missen! Want zenuwachtig worden van een rinkelende telefoon is eigenlijk een beetje suf.
♥♥♥
ALS JE EEN SUPERPOWER ZOU KUNNEN HEBBEN, WELKE ZOU DAT DAN ZIJN?
Ik zou de superpowers van Mary Poppins wel willen hebben. Die maakt van alles een spelletje en alle vieze dingen zijn opeens lekker. Ze kan met haar vingers knippen en dan ruimt alles zichzelf op en ze heeft een tas waar een hele inboedel inpast, zonder dat hij zwaar is. Dat zijn nog eens goeie superpowers!
♥♥♥
ALS ER EEN BAND WEER BIJ ELKAAR ZOU KOMEN EN EEN PRIVE CONCERT BIJ JOU THUIS ZOU KUNNEN GEVEN, WIE ZOUDEN DAT DAN ZIJN?
The Police, die vond ik als tiener GEWELDIG en ik draaide er gister nog een CD-tje van. Maar ik moet eerlijk bekennen dat het niet mijn grootste droom is om die band nog eens te kunnen zien. Ik vind het vooral leuk om op zoek te gaan naar nieuwe bandjes en die in een klein zaaltje in de stad te gaan bekijken. Of op een festival, I love festivals.
♥♥♥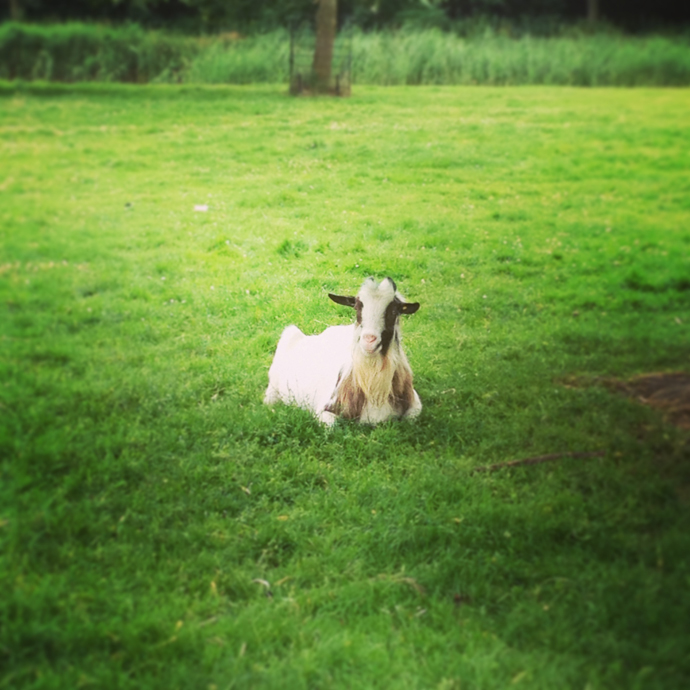 ALS JE ELK DIER ALS HUISDIER ZOU MOGEN HEBBEN, WELK DIER ZOU JE DAN WILLEN?
Tom wil een geit en ik wil prairiehondjes (mijn favoriete beesten in de dierentuin). En dan gaan we met de hele groep wandelen door ons park. Owwwwwww! :D
♥♥♥
Zo! En dat was 'm! Ik heb veel lol gehad om hem in te vullen en ik hoop dat er meer mensen zijn die het leuk vinden om antwoorden te verzinnen op mijn gekke vragen. Ikzelf tik de volgende mensen aan omdat ik heeeeeel erg benieuwd ben naar hun antwoorden:
De geweldige en inspirerende Dina (dinastie.nl).
De altijd vrolijke en grappige Teske (teskuh.nl) die volgens mij erg veel fantasie heeft.
De lieve Des (desschrijft.nl), om wie ik altijd ontzettend moet lachen.
♥♥♥
Heb ik je niet aangetikt, maar wil je wel deze TAG invullen? Be my guest! Ik zou het alleen wel heel erg waarderen als je erbij verteld waar de TAG vandaan komt (sharing is caring). Of geef antwoord op je favoriete vraag bij de comments!