Today I'll show you how easy it is to make these really cool chalkboard wall stickers!
Waarom veel geld uitgeven, als het ook voor weinig kan?! Vandaag laat ik jullie zien hoe je in een handomdraai de leukste muurstickers creëert, die je ook nog eens als krijtbord kunt gebruiken!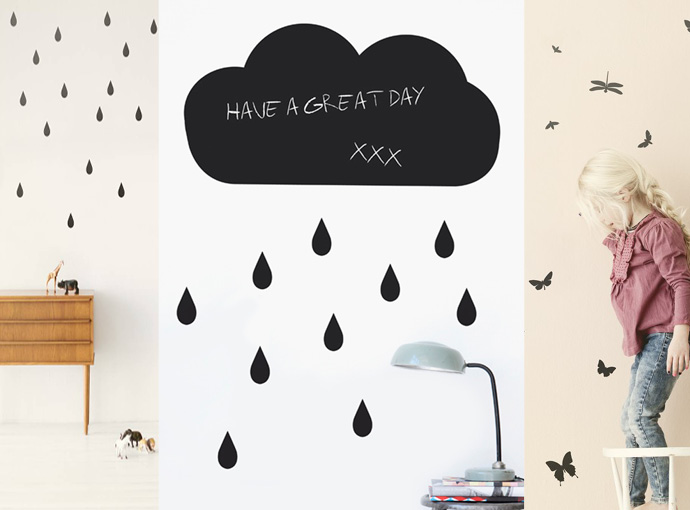 Thuis hebben we de koelkast beplakt met krijtbord sticker. Deze heb ik ooit gekocht voor 2,- bij een budgetwinkel (Big Bazaar volgens mij). Het is leuk voor de koelkast, maar verder in huis zou ik het niet zo snel opplakken….dacht ik. Want toen ik een tijdje terug deze mooie stickers van de Ferm living ontdekte kwam ik al snel op het idee om de krijtbord sticker in mooie vormen te knippen.
Dan kost het me ook geen 17,- euro, toch weer een hele besparing!
Alles wat je dus nodig hebt is een rol krijtbord sticker en een idee wat voor een figuren je wilt gaan maken! Ik wilde (natuurlijk) iets geometrisch maken.
All you need is a roll of chalkboard sticker (I bought mine at a local shop fore only 2,- euro.)
Think about what kind of figures you want to cut out of the sticker. I used a geometric shape.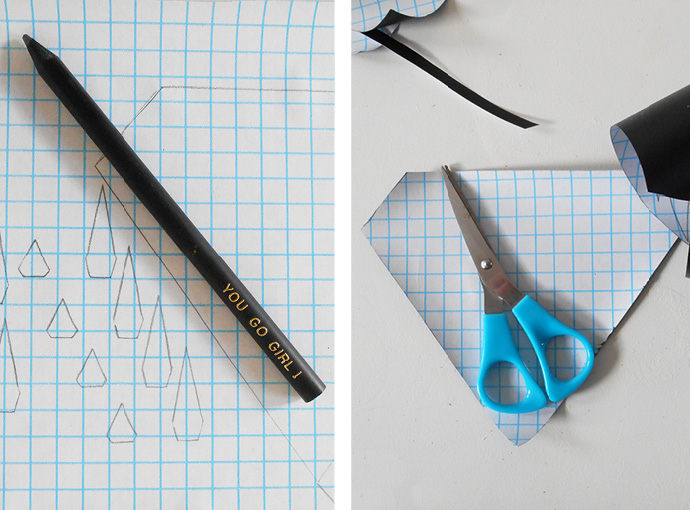 Trek de vorm over op de achterkant van de sticker en knip deze uit.
Trace or draw a shape on the back of the sticker and cut out the shape.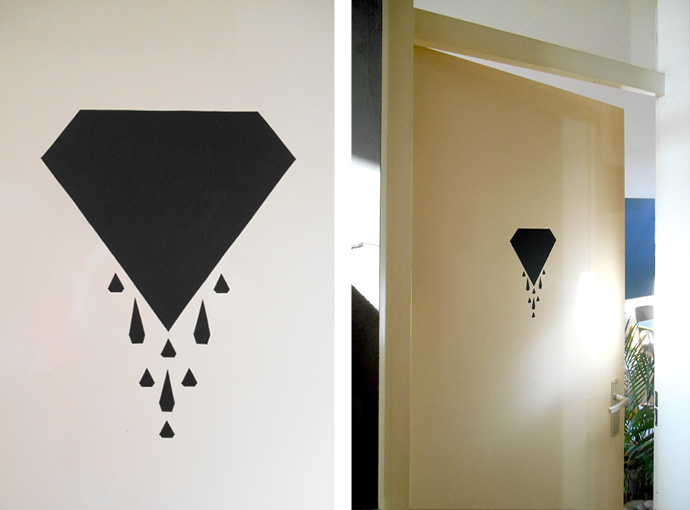 Peuter de achterkant van de stickers en plak ze op een gladde muur/ondergrond. Het is verstandig om de muur eerst even schoon te maken en goed te laten drogen, zo zal de sticker beter blijven zitten!
Peel the back of the stickers and stick them on a smooth surface.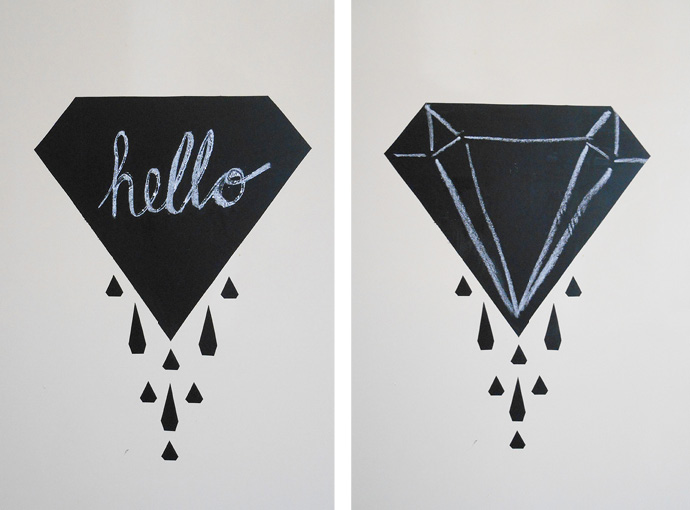 Als je wilt kun je erop tekenen of schrijven!
You can draw/leave a message on it if you want to!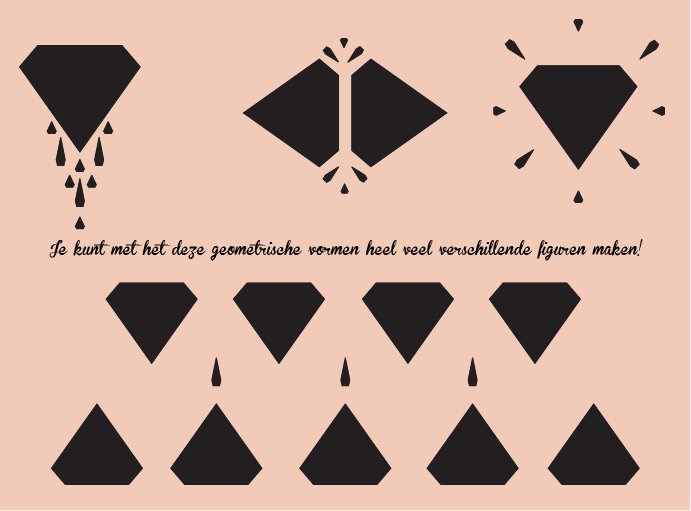 Het leukste is natuurlijk om zelf iets te bedenken, maar mocht je nou fan zijn van het ontwerp die ik heb gemaakt, dan kun je deze hier downloaden!
You can download my design template by clicking here!
***
Houden jullie ook zo van muurstickers?