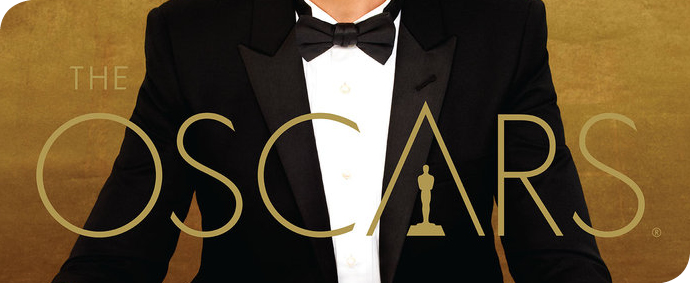 The 2014 Oscars will be held on March 2. Read more to see all the nominees for best movie!
Op 2 maart is het zover, dan worden The Oscars uitgereikt! Toen ik de genomineerden onder elkaar zag staan, besefte ik me dat ik er a) nog niet één had gezien en b) dat ik ze wel bijna allemaal wil gaan zien! Veel van de genomineerden zijn nu te zien in de bios, of komen bijna uit. Kijk mee naar alle genomineerden en alle trailers!
AMERICAN HUSTLE
Wat The Oscars ervan zeggen: 'When small-time con man Irving Rosenfeld meets Sydney Prosser, an ambitious hustler who persuades him to up the stakes in his scams, they find themselves targeted by FBI agent Richie DiMaso. With the threat of prison looming, Irving and Sydney agree to cooperate with DiMaso in a far-reaching sting operation that will target prominent political figures.'
American Hustle draait net in de (Pathe)bioscoop, nog tijd genoeg dus.

CAPTAIN PHILLIPS
Wat The Oscars ervan zeggen: 'When the freighter ship Maersk Alabama is pursued and captured by a handful of Somali pirates, Captain Richard Phillips faces off against Muse, the band's leader, in an effort to protect the lives of his crew. In an explosively dangerous situation, Phillips must strike a careful balance between strength and compliance if he and the men he is responsible for are to survive.'
Captain Phillips is 21 november uitgekomen en draait alleen nog her en der. Morgen om 12.40 is hij voor het laatst te zien in Pathe in Groningen.

DALLAS BUYERS CLUB
Wat The Oscars ervan zeggen: 'When Ron Woodroof learns he is HIV-positive, the homophobic Texan finds himself sharing an unexpected bond with gay men also battling the illness. Quickly realizing that their only chance of survival lies in making an end run around government regulations and powerful pharmaceutical companies, Ron organizes an illicit trade in a drug cocktail that shows signs of slowing the virus's progress.'
Dallas Buyers Club is net uit (23 januari) maar is helaas niet in alle bioscopen te zien. In Groningen draait hij waarschijnlijk helemaal niet, zelfs niet in het Filmhuis! Grrrr!

GRAVITY
Wat The Oscars ervan zeggen: 'As three members of the shuttle crew work outside the craft to repair the Hubble telescope, they have a catastrophic encounter with a field of space debris. Cut off from all communication with Houston ground control, novice astronaut Dr. Ryan Stone must master her terror and rely on instructions from her veteran flight companion, Matt Kowalski, if she is to survive.'
Gravity kwam 3 oktober al uit en is dus helaas net uit de bioscoop.

HER
Wat The Oscars ervan zeggen: 'In a future when most of society's problems have been resolved, the search for companionship continues. For Theodore, a recently divorced writer of other people's love letters, the possibility of love arises from an unexpected quarter: an artificial intelligence computer operating system known as Samantha.'
Her komt 27 februari uit in Pathe en het Filmhuis. Zet hem in je agenda!

NEBRASKA
Wat The Oscars ervan zeggen: 'Woody Grant is an obstreperous, hard-drinking man, now elderly and confused, who becomes convinced by a magazine sweepstakes mailer that he has won a million dollars. When he persists in leaving his Montana home in an attempt to walk to Lincoln, Nebraska, and claim his prize, his son David takes him on a road trip that will revisit the sites of his father's youth.'
Ook Nebraska komt 27 februari uit in Pathe het Filmhuis. Zet deze ook in je agenda!

PHILOMENA
Wat The Oscars ervan zeggen: 'When Irishwoman Philomena Lee gave birth to her son in 1952, the boy was taken from her by the Catholic home for unwed mothers to which she had been consigned, and adopted out to a family in America. Accompanied by a former BBC correspondent in search of a human interest story, Philomena travels to Washington, D.C. in an attempt to find her now-grown child.'
Philomena kwam 9 januari uit en is in de grotere bioscopen te zien. Maar wees er snel bij, want het is geen blockbuster en draait niet tot in de eeuwigheid. Ook kun je deze film op het moment in het Filmhuis bewonderen.

12 YEARS A SLAVE
Wat The Oscars ervan zeggen: 'Solomon Northup, a free black man living with his wife and children in New York in 1841, is tricked by slave traders into traveling to Washington, D.C., where he is kidnapped and sold into slavery. Sent to Louisiana, he experiences the violence and degradation of life as a slave while clinging to the hope that he will someday regain his freedom.'
12 Years a slave komt 20 februari uit in de grote bioscoop en het Filmhuis.

THE WOLF OF WALL STREET
Wat The Oscars ervan zeggen: 'In the heady financial world of the 1990s, stockbroker Jordan Belfort enjoys a meteoric rise as one of Wall Street's power players. Tossing aside ethics and legality, he embraces the excesses of the era and enters into a series of scams that will have far-reaching implications throughout the financial community.'
The wolf of Wall Street is al vanaf 9 januari in de (Pathe)bioscoop, draait nog wel, maar je moet niet te lang meer wachten.
De films waar ik het meeste zin in heb zijn American Hustle, Dallas Buyers Club (waarom draait hij nou niet in Groningen?!), Nebraska, Philomena en The Wolf of Wall Street.
***
Heb jij een van deze genomineerde films gezien? Wat vond je ervan?
Did you see one of the nominated films? Did you like it?