Tom kreeg bijna een rolberoerte toen ik met het thema van de nieuwe Happiness Project Week op de proppen kwam. 'Sorry maar dat kan ik écht niet!' Maar zoals altijd, toen de ergste schrik weggezakt was en ik met ideeën kwam om de week door te komen, zwichtte hij. Tom en ik hebben afgelopen week alle beeldschermen in huis uitgezet van zes uur 's avonds tot zes uur 's ochtends…
Ik begin eerst maar weer met uit te leggen WAAROM IK NOU WEER ZOIETS DEBIELS HEB BEDACHT? Nou, met onze telefoontjes achter slot en grendel hoop ik dat we elkaar een paar uur ononderbroken aandacht kunnen geven. En omdat ik zelf te vaak bankhangend en scrollend mijn tijd doorbreng. Internet, Netflix en apps op telefoons, het zijn wáánzinnige uitvindingen. Maar ik heb het gevoel dat ik ze voor lief neem, te weinig waardeer en vaak niet helemaal 'goed' gebruik. Tijd voor een reset! O en we doen van zes tot zes omdat Tom om zes uur opstaat en begint met werken. Vandaar. Als je dit experiment zelf uit wil proberen, kies dan gerust je eigen tijden uit.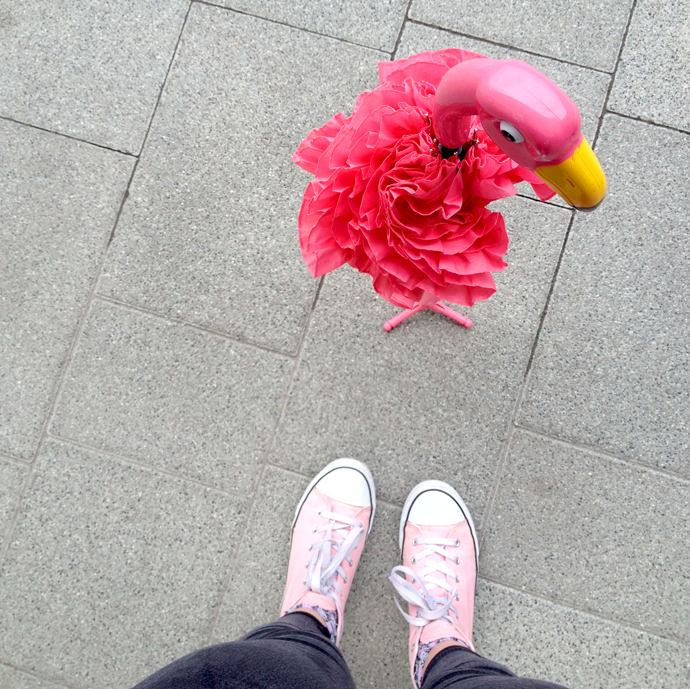 Op maandag ging Tom niet alleen richting Utrecht, maar ging ik voor de verandering een keertje mee! Alleen bleef ik wat langer in de trein zitten omdat ik een afspraak had bij HEMA in Amsterdam. 's Middags keerde ik terug naar Utrecht en 's avonds bleven we samen slapen in een alleraardigst B&B-tje in de stad. We gingen uit eten en toen we 'thuis' kwamen, was het tijd om naar bed te gaan. Beide hebben we een paar keer uit gewoonte op onze telefoontjes gekeken om vervolgens met een kreetje van schrik hem snel weer uit te klikken. Verder hebben we het niet echt gemerkt dat we geen beeldschermen mochten gebruiken. Behalve dan dat we ons social media/nieuws rondje bij thuiskomst oversloegen en daardoor waarschijnlijk twintig minuten langer hebben geslapen…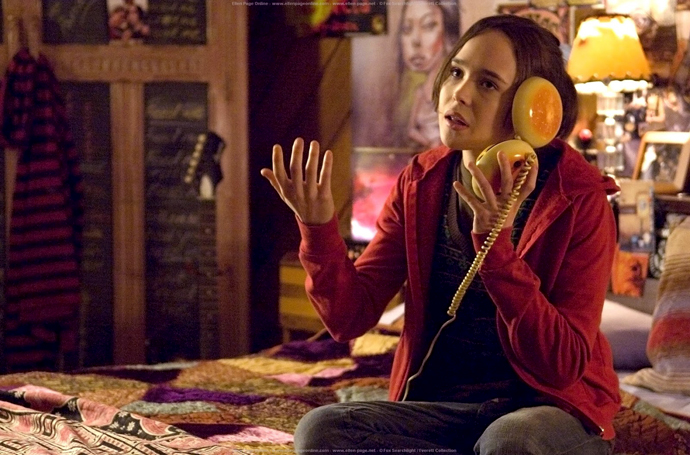 Wat deed ik met mijn scherm-vrije uurtjes op dinsdagavond? Jongens, het is echt doodsaai maar ik heb opgeruimd. En ik heb Tom proberen te bellen op onze hamburgertelefoon (Juno fans herkennen hem vast) die we na vijf jaar eindelijk hebben aangesloten. Maar hij nam niet op. En ik heb nog een beetje gedeclutterd. Ik denk dat ik nog aan het afkicken was van de week ervoor. Ik zat middenin een mappen-met-veel-papieren-uitpluis-actie toen Tom thuiskwam en hij dook er gezellig samen met me in. Een boodschappentas oud papier later, gingen we naar bed. Ik moet wel zeggen dat ik de entertainment functie van de telefoon- en televisieschermpjes nog niet heel erg mis aangezien ik een luisterboeken-abonnement heb (en ik 's middags tijdens een work-break graag een stukje Masterchef Australia kijk).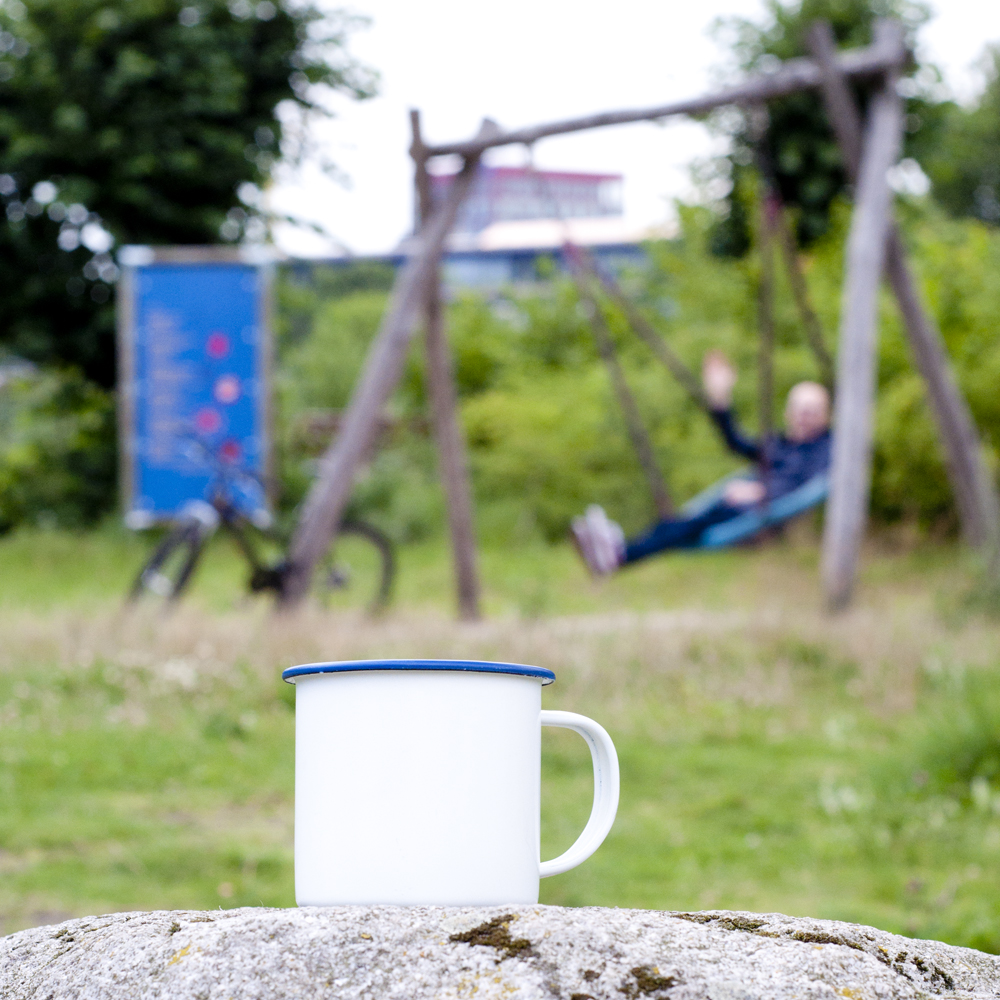 Woensdagavond is het lekker weer (en we zijn beide nog amper buiten geweest, oeps). En dus besluiten we met een mega omweg naar de supermarkt te lopen om een kleine berg boodschappen te doen. En met een mega omweg bedoel ik dat we er bijna een uur over doen om erheen te lopen (en dus ook bijna een uur om weer thuis te komen). We lopen door een paar hele leuke wijken in Groningen en drinken thee (uit een thermos, very girl scout of me) in een speeltuintje (zie Tom daar in de achtergrond op een schommel). Als we thuiskomen, gaan we in een rechte lijn naar bed. De volgende ochtend vertelt Tom me dat het lang geleden is dat hij zó lekker geslapen heeft…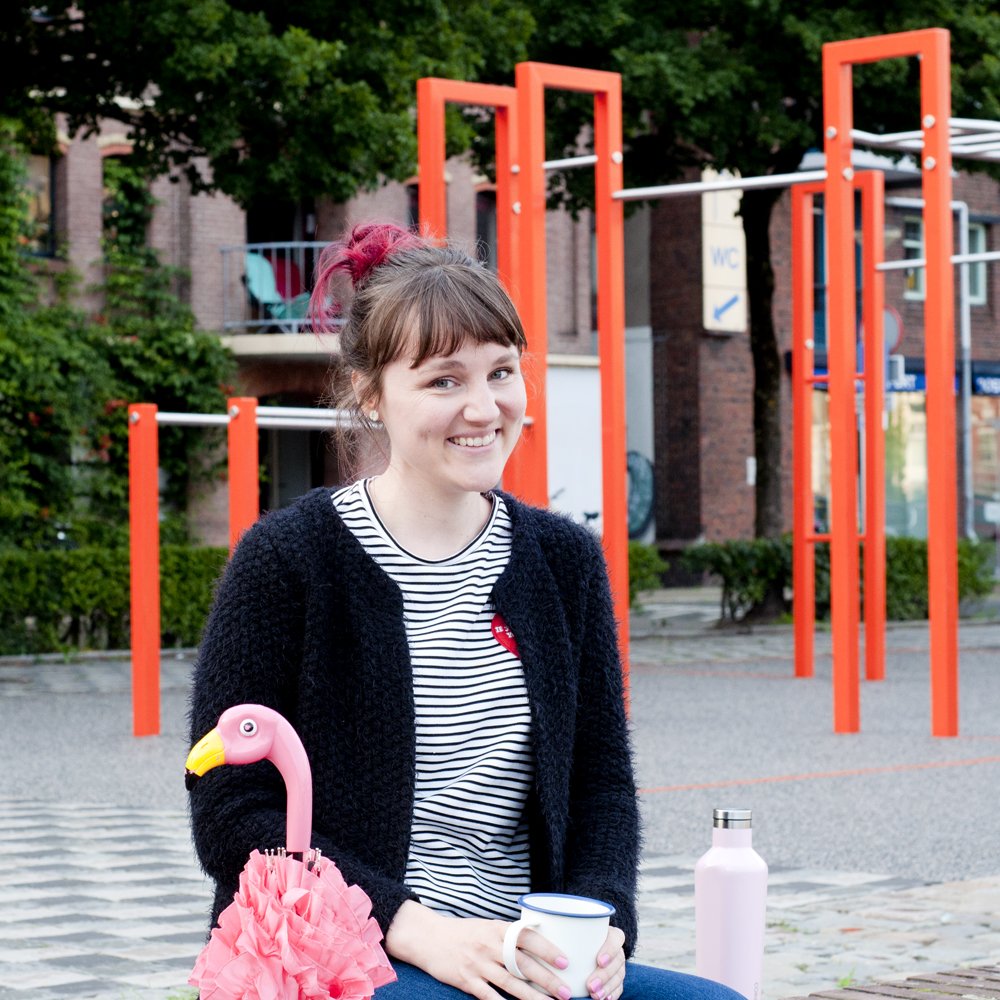 Tom wilde graag wéér zo lekker slapen ('en het is niet alsof we iets anders te doen hebben') en dus vertrekken we te voet naar het stadscentrum. We waren de dag ervoor Tetkees zijn kattenvoer vergeten te kopen en Tom wilde zonnebrillen passen voor in Brighton. We doen op de terugweg een theepauze bij een haventje voor een leuk uitzicht en plukken wilde bramen aan de kant van de weg (béétje te zuur). 's Avonds gaan we driekwartier te vroeg naar bed om nog wat te lezen (ik kan deze week eindelijk een deuk maken in alle Flow magazines die mijn moeder me altijd meegeeft). En we bespreken hoe deze Happiness challenge ons tot nu toe bevalt. 'Véél makkelijker en fijner dan ik had verwacht' is voor ons beide de conclusie. Voor mij voelt het een beetje alsof we op vakantie zijn. Dan kijk je ook zelden 's avonds tv en ben je lekker onbereikbaar voor de rest van de wereld. En Tom geniet van de eindeloze avonden. Vóór deze week vond hij een uur naar de supermarkt lopen zonde van zijn tijd, maar nu hij niks anders te doen heeft, kan hij er juist heel erg van genieten. Gewoon een beetje lopen en praten en daarna heerlijk slapen. Ook voelt het voor ons allebei lekker (als zzp-ers) dat er na zes uur niet meer de optie is om te werken.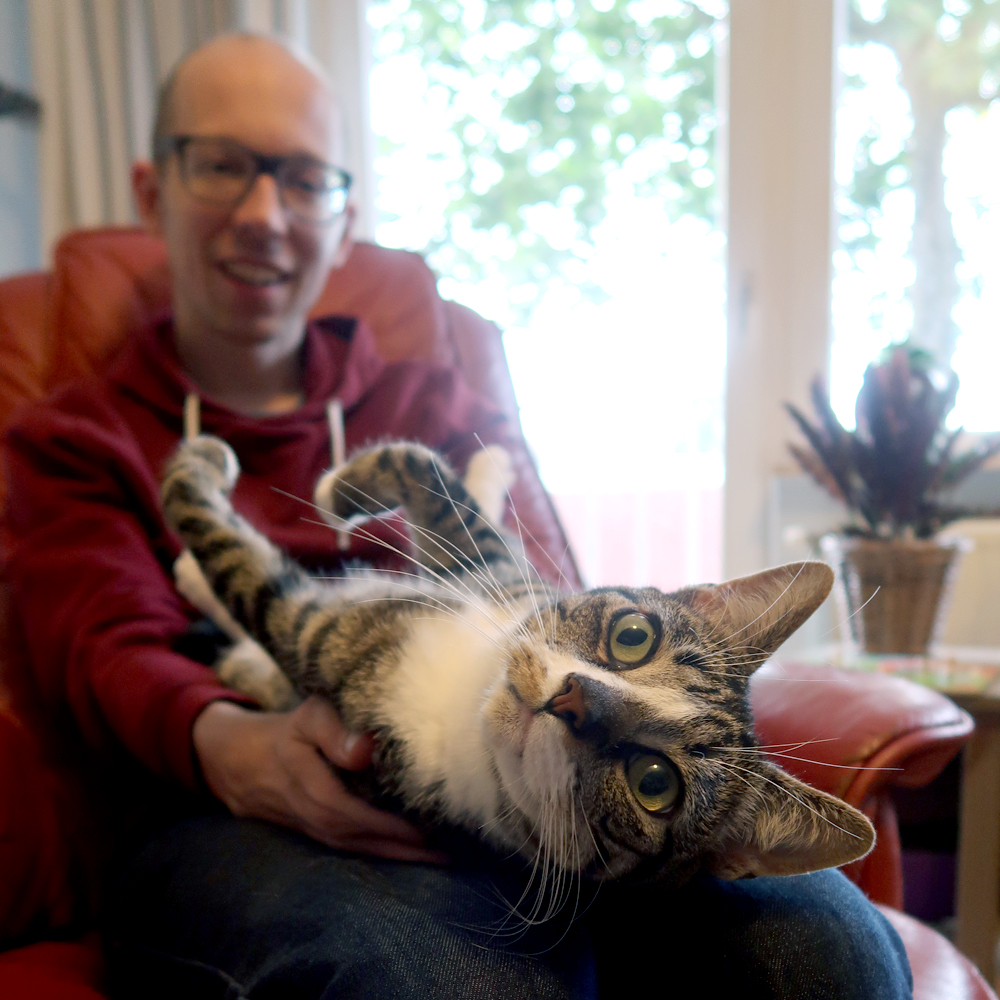 Vrijdagavond is easy peasy, want we gaan thee drinken bij vrienden. Voor lachen en kletsen en katten knuffelen, heb je geen internet of tv nodig.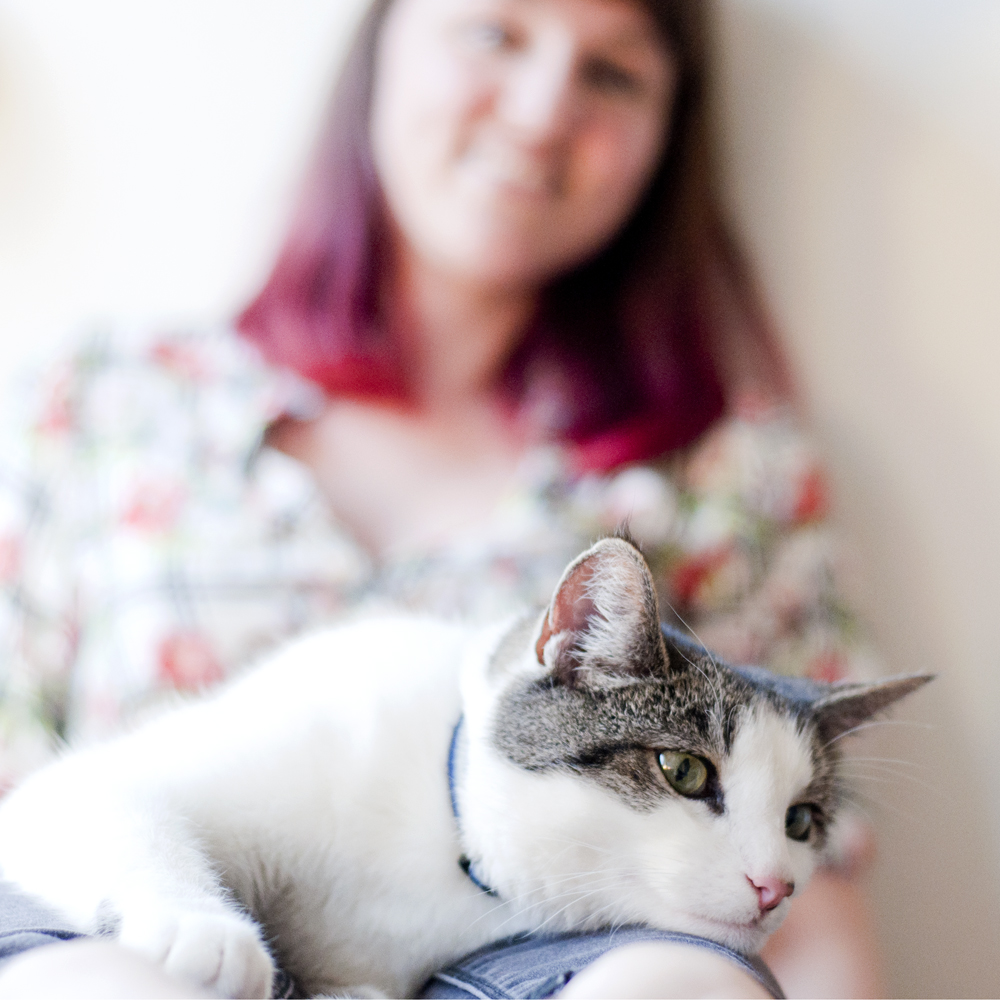 Zaterdagavond however, is een heel ander verhaal. Opeens is het zes uur en hebben we géén idee wat we gaan doen. Achteraf hadden we misschien een puzzel kunnen kopen bij de kringloop, een yogales kunnen boeken of kaartjes voor een voorstelling kunnen regelen. Maar dat hebben we allemaal níét gedaan en daarom zitten we hopeloos voor ons uit te staren. Uit pure wanhoop grijp ik uiteindelijk naar een spelletje dat vroeger altijd een grote hit was bij mij en al mijn vakantievriendinnetjes op de camping in Frankrijk: Het zinnenspel. Het idee is dat je beide eenzelfde soort woord opschrijft op een stukje papier, het omvouwt en doorgeeft aan de volgende persoon. Weer een woord, etc., tot er de zinnen af zijn. Dit levert vaak hilarische teksten op en het was een onverwacht succes. Pareltjes die we die avond samen hebben gefabriceerd zijn o.a. 'Achter afgeleefde Bosche Bollen, schaatste het rossige broodroostertje tussen hangbuikzwijntjes' en 'Het omhooggevallen eekhoorntje, gleed langs een net gedweilde, flamboyante kermisattractie' en 'Even over drieën knaagden omgeknakte, uitgewoonde tentstokken richting een ongewassen augurk'. Het heeft denk ik een hoog je-had-erbij-moeten-zijn-gehalte, maar trust me, het was echt heel leuk. Tranen van het lachen, ik zweer het je.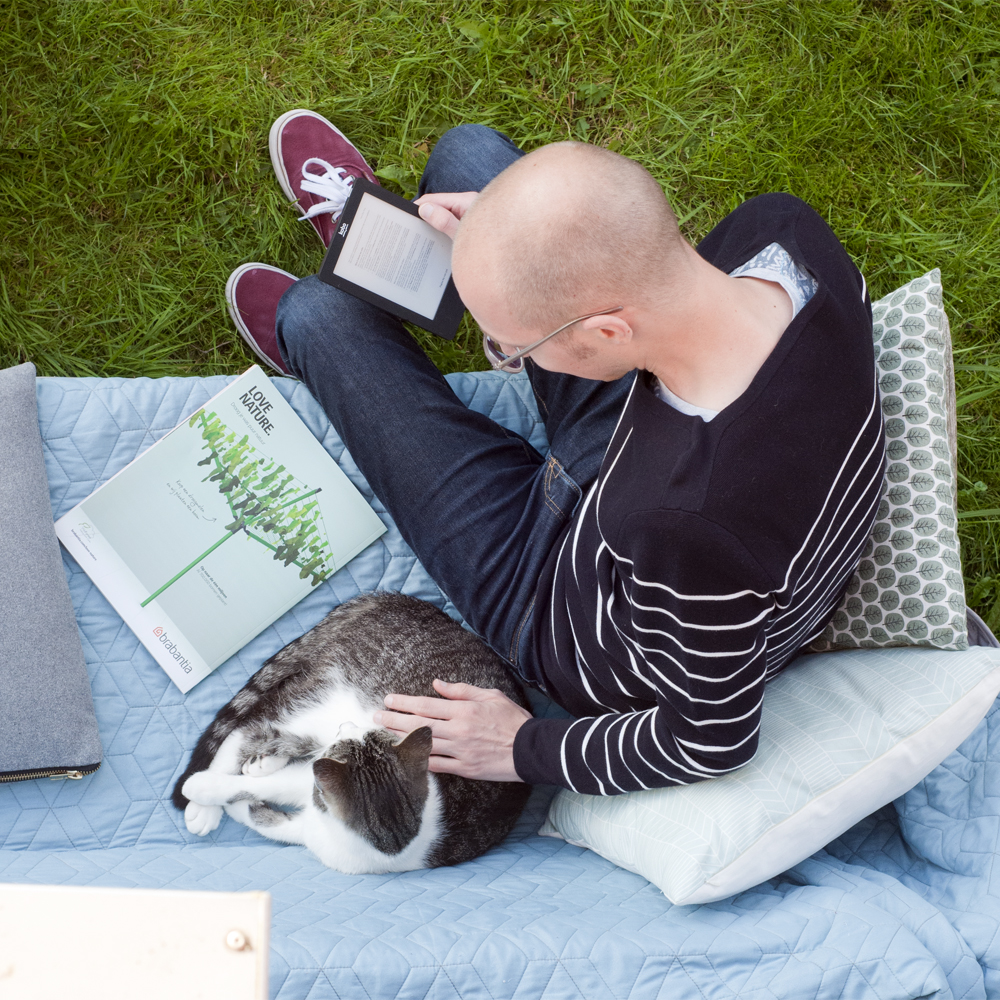 Zondag was een lange dag en ik lig als een zombie op de bank op mijn laptop Masterchef te kijken als zes uur weer aanbreekt. Ik ben moe en heb geen zin om ook nog maar íéts te ondernemen en vind mezelf oprecht zielig dat ik niet gewoon een avondje tv mag kijken. Na een kwartiertje balen, zie ik dat het buiten eindelijk mooi weer is geworden (na bijna een hele dag regen) en besluit dan maar voor ons huis buiten te gaan zitten. Dat doen we bijna nooit want het bankje daar is oncomfortabel en aan de verrotte kant en we zitten een beetje te kijk omdat het voor ons huis is en onze straat drukbezocht wordt. Maar gewapend met een grote fluffy deken, een stapel kussentjes, een Flow magazine, een kop thee en zelfgebakken koekjes, strijk ik neer. Tom komt er ook bij zitten en Tetkees is ook al snel van de partij. Met zijn drietjes zitten we uren te lezen, Tetkees over zijn buikje te aaien en bespreken we wat we aan het lezen zijn. Langzaam maar zeker, begin ik uit mijn zombie-modus te komen en in plaats van uitgeput, begin ik me vooral ontspannen en rozig door de zon te voelen. Iets wat me bankhangend en tv-kijkend eigenlijk nooit overkomt (het zombie-gevoel wordt dan juist alleen maar erger)…

We hadden een paar zwakke momentjes, maar het was vooral een groot succes. Tegen alle verwachtingen in eigenlijk. Tom slaapt lekkerder dan ooit te voren, ik heb élke dag ruim mijn 10.000 stappen gehaald (omdat we 's avonds zoveel tijd over hadden) en de avonden lijken twee keer zo lang te duren. Ja, er zijn wat momentjes van verveling geweest en ik ben een beetje te vaak in huishoudelijke taakjes vervallen (omdat ik gewoon niet wist wat ik anders moest doen) maar we werden er zó heerlijk relaxed van!
Ik wil dus héél graag iets van dit experiment overnemen in onze huidige routine. Zes uur 's avonds was wel wat vroeg en we misten onze wekelijkse documentaire avond ook een beetje. En ik wil natuurlijk 's avonds naar de film kunnen gaan. We gaan de spelregels dus iets veranderen: tussen zeven en acht stoppen met beeldschermen en één avond in de week een vrijstelling van beeldschermvrij. Dit proberen we eerst een weekje om te kijken of dat fijn gaat.
Over volgende week gesproken: we nemen we een korte break van de Happiness Projects. We hebben veel dingen uitgeprobeerd en bijna overal stukjes van overgenomen in onze dagelijkse routine. Om ervoor te zorgen dat we geen goede-gewoonte-overload krijgen, concentreren we ons dus een weekje op alle dingen die we nu beter of leuker doen: vroeg opstaan, koken met restjes, steady doorgaan met declutteren, minder schermtijd, elke week naar de bioscoop en zo'n vijf keer per week yoga with Adriene.
♥♥♥
Volgende week dus geen nieuwe Happiness Project, maar een update van hoe het nu gaat met alle goede gewoontes die we door de Happiness Projects erbij hebben gekregen.
♥♥♥
Wil je ook een keer een Happiness Project doen?
Klik dan hieronder voor inspirerende onderwerpen: