I hereby present the Second Semi-Final Eurovision Bingo! Have fun!
Omdat er met veel enthousiasme om een tweede en een derde Eurovision Bingo werd gevraagd, hierbij de Bingo voor de tweede halve finale van het Songfestival vanavond!
Twee weken geleden maakte ik al een Bingo voor de eerste halve finale van het Songfestival 2014 en nu heb ik er ook eentje voor vanavond in elkaar geknutseld. Voor meer info en waarom ik (in godsnaam) deze Bingo bedacht, lees het artikel van vorige week.
Two weeks ago I created the Bingo for the first semi-final. Curious why and how I created this Bingo?
Read this blogpost.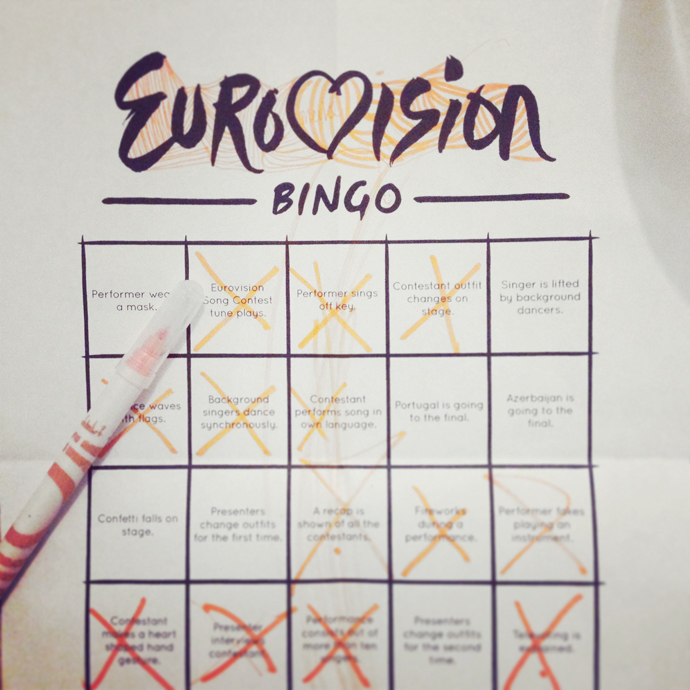 Afgelopen dinsdag hadden we in ieder geval veel plezier met de Bingo van de eerste halve finale. Meike won en Nederland ging door naar de Finale!
Tuesday we had lots of fun playing bingo during the first semi-final. Meike won the bingo and The Netherlands went through to the final on saturday!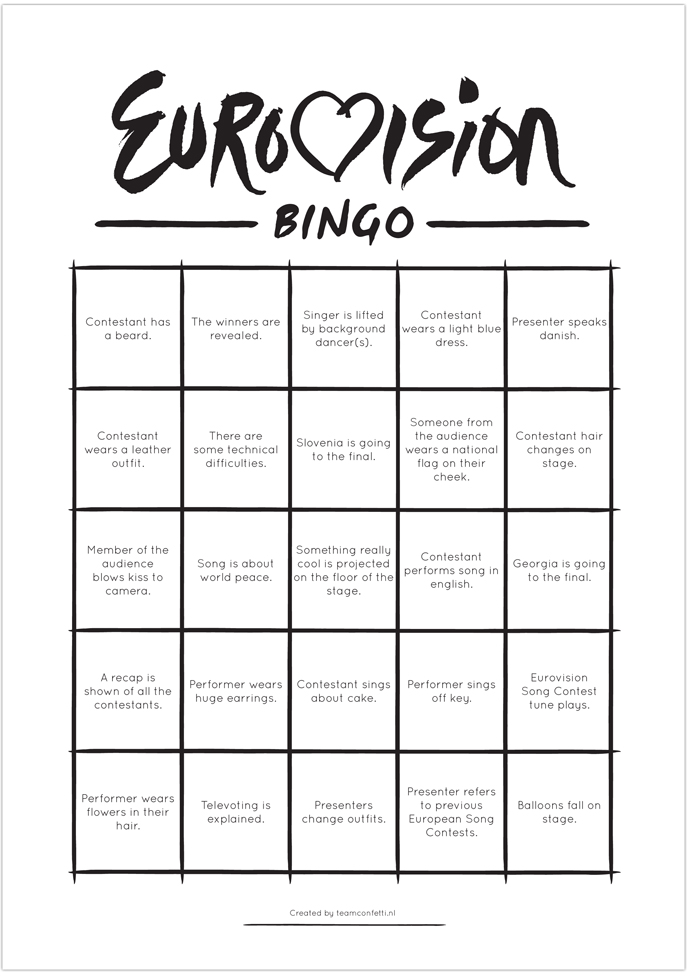 En zo ziet een van de Bingo-kaarten van vanavond eruit!
And this is how one of the Bingo cards for tonight looks like!
De Bingo bestaat uit tien verschillende Bingo kaarten (er kunnen dus tot tien mensen mee spelen). Morgenmiddag staat de Bingo online voor de finale van zaterdag.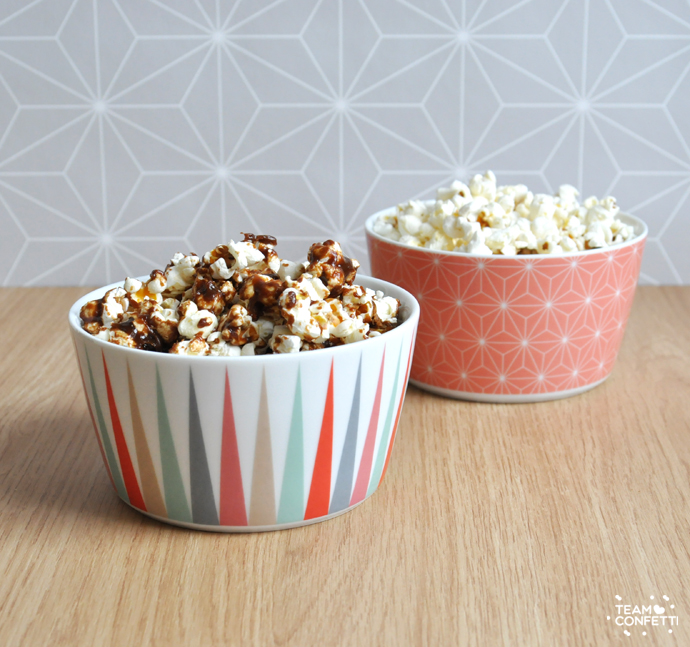 Je hebt dus nog zat tijd om al je vrienden op te trommelen voor de grote finale, een bak popcorn te bakken en er een leuk feestje van te maken.
Heb je nog foto's van je Songfestivalfeestje (van dinsdagavond, met of zonder bingo of uit de oude doos)? Stuur ze naar olga@teamconfetti.nl (als je wil) en dan zet ik ze morgen op een rijtje bij de Finale Bingo, dan kunnen we allemaal alvast goed in de stemming komen.
Just to be clear, this Bingo was made especially for the second semi final on may 10th. There are ten different game cards included in the PDF. 
KLIK HIER OM DE EUROVISION BINGO TE DOWNLOADEN.
KLICK HERE TO GO TO THE EUROVISION BINGO PDF.
***
Wie gaat er vanavond kijken en bingo spelen?
Who's going to play bingo tonight?