Awww yesss, het Songfestival komt er weer aan! Volgende week dinsdag zit ik weer aan de buis geplakt om te gillen naar de toeters en bellen, de onverwachts goede liedjes (ze zijn schaars, maar toch) en me te verbazen over de acts die ook zo in het circus thuis zouden kunnen horen. En om het nog leuker te maken, heb ik voor de eerste halve finale weer een bingo gemaakt!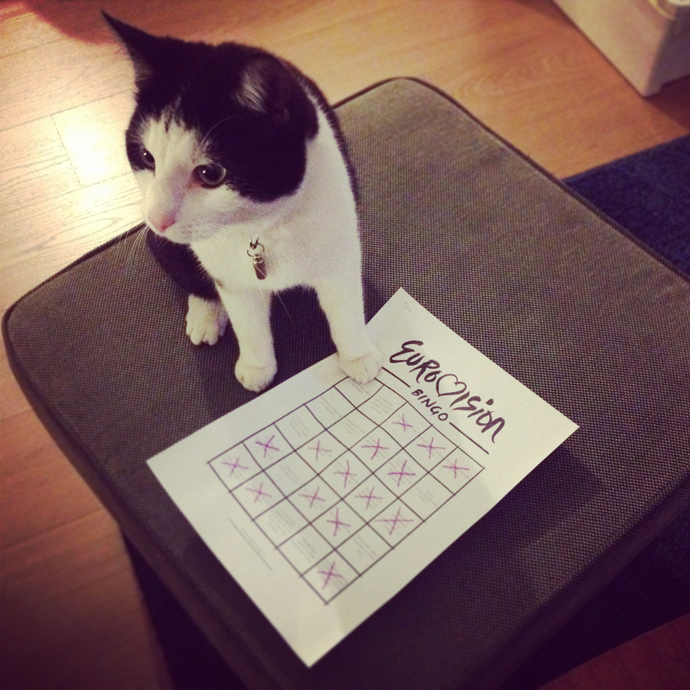 En zo'n bingo is niet alleen leuk voor songfestival-liefhebbers, maar OOK voor de mensen die er uit zichzelf niet voor thuis zouden blijven. Vorig jaar zat onze bank propvol bingo-deelnemers die ik anders nooit had kunnen overtuigen om urenlang het Songfestival met mij te kijken. Score!
Tom trok een gouden pruik over zijn kale knikker, ik hing vlaggetjes op en we hadden een winnaar! Dat gaan we dit jaar dus nog eens dunnetjes overdoen met een gloednieuwe bingo!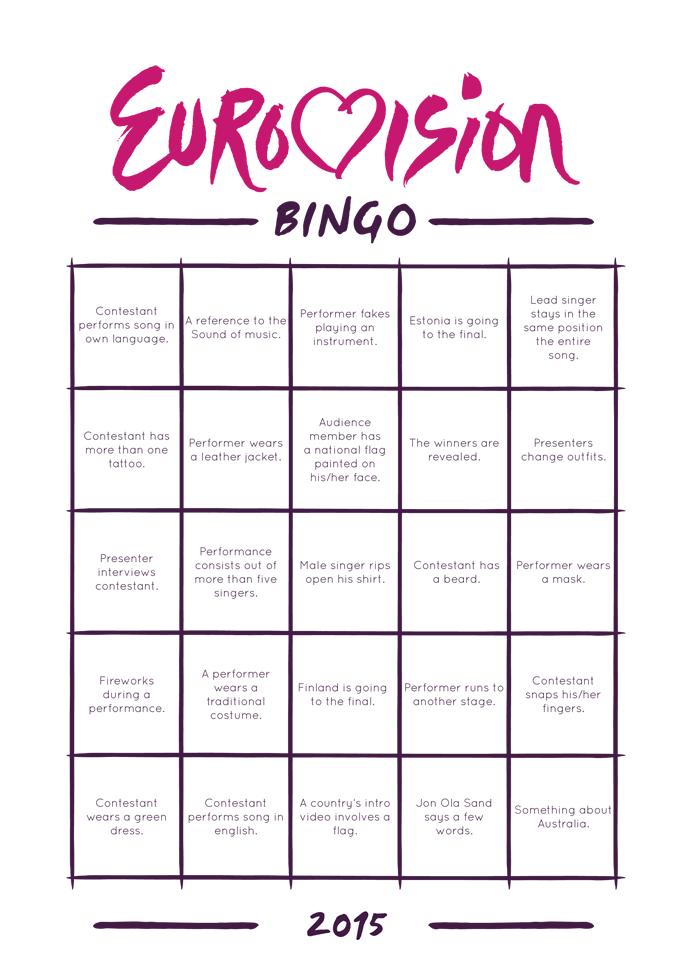 Hij is dit jaar iets gekleurder en heeft tien verschillende kaarten in één pdf. Je kunt dus met tien personen spelen (maar in je eentje kan ook hoor, altijd prijs). Ik kan niet in de toekomst kijken en het kan zo zijn dat er iemand binnen vijf minuten bingo heeft of dat het helemaal niemand lukt (maar die kans acht ik niet zo groot hoor).
♥ ♥ ♥
Je kunt de Songfestival Bingo hier downloaden.
You can download the Eurovision Songcontest Bingo right here.
♥ ♥ ♥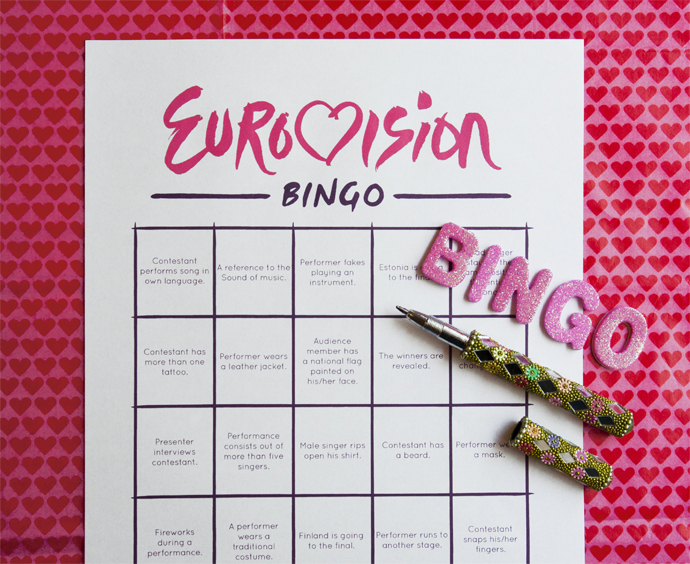 Ik stel voor dat iedereen zijn woonkamer vol met slingers hangt, vrienden uitnodigt en met zijn glitterigste pen de bingo gaat spelen. Plezier gegarandeerd!
♥ ♥ ♥
Wie heeft er vertrouwen in dat Nederland de finale gaat halen…?