Welkom bij weer een nieuwe, spannende en vrolijke Confetti Soap vol katjes en plezier. Vorige week ging het even helemaal niet zo goed, maar gelukkig knapte ik weer op van gouden printers, yoga lesjes en Lush pakketjes…
Maandag was niet zo heel spannend. Een nieuwe weekplanning, spelen met puntenslijpers en pins op mijn bureau (ik ben snel afgeleid) en heerlijke verse kopjes munt thee. Een hele bos koste maar vijftig cent bij Lidl. Perfecto. En Tom serveerde het op een schoteltje met een koekje zodat het net leek alsof ik in een cafeetje zat. Merci bien mon amour.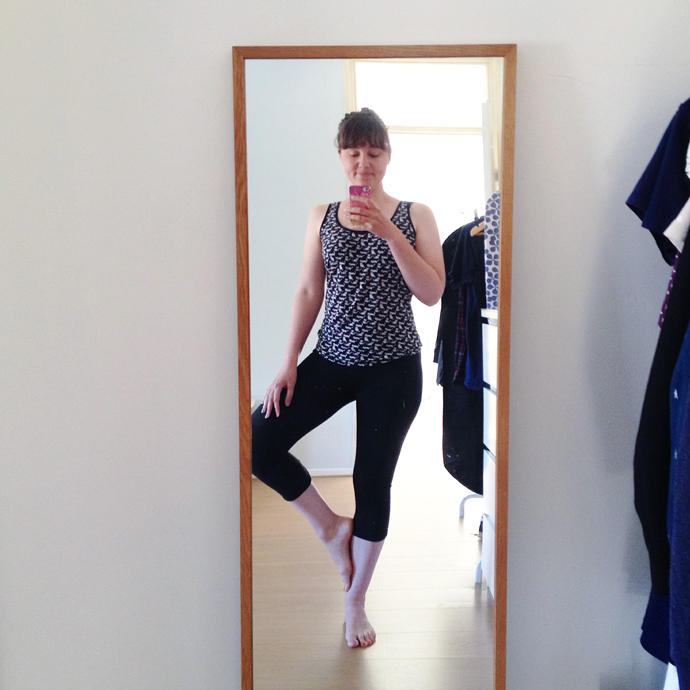 Dinsdag, oei, dinsdag. Dinsdag gierden de ongelukkige hormonen door mijn lichaam (een meisje zijn is leuk, maar soms ook helemaal NIET) en was álles een enorme opgave. Alles was ook heel erg stom (de gillende buurkinderen waren extra stom) en ik heb me echt door de dag moeten slepen. Mijn dru yoga les 's avonds was het enige wat me weer ietsje beter liet voelen. Echt, praise the Dalai Lama voor yoga.
Woensdag ging het alweer een stukje beter en was alles weer wat minder stom. Vooral mijn net bezorgde goudkleurige printer (hell to the yes) was niet stom. Geweldig is ie zelfs. Hij is dus goudkleurig, print scherp en in mooie kleurtjes én hij kan het aan als ik er papiertjes met post-its doorheen haal. Ik hou van hem.
's Avonds kookte ik met alles wat er nog in de koelkast lag en deed ik een poging om feta/spinazie kroketjes te maken. De vulling was prima, maar het 'deeg' van platgerolde boterhammen was een minder succes. Eh, nailed it? Uiteindelijk besloot ik met de vulling een tosti te maken en die was verbazend lekker. Komt door alle Masterchef Australia die ik kijk, ga ik van improviseren.
Donderdag begon (net als de meeste dagen) met yoga with Adrienne. Tom doet gezellig mee en samen rekken en strekken we wat af. Ik kan niet meer zonder. Doei stress.
's Middags wandelde ik in de zon met een nieuw luisterboek op mijn hoofd (The Happiness Project) en die inspireerde me om eens te beginnen met stappen tellen. Ik ben geen groot fan van sporten, maar een beetje lopen vind ik best ok. Zolang je er maar niet te hard van gaat zweten en je niet hoeft om te kleden, vind ik het prima.
Blijkbaar is 10.000 stappen op één dag the magic number en met een app op mijn telefoon heb ik dat proberen bij te houden. Ik liep rondjes om onze salontafel tijdens het tv kijken, liep naar de stad in plaats van fietsen (hallo unicorn pinata bij Sostrene Grene) en sleepte Tom mee naar Ikea voor een frozen yoghurt (en heel veel stapjes). Dag 1 heb ik dik gehaald, nou de rest van het jaar nog…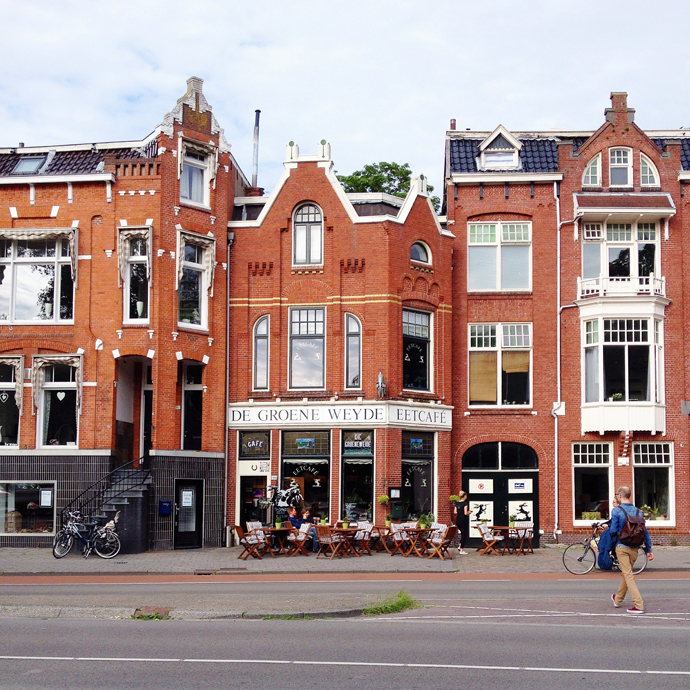 Op vrijdag werkte ik heel relaxt en ronde veel onafgemaakte dingen af (altijd fijn). Mijn zonnige humeur was weer helemaal terug (doei dinsdag dip) en aan het einde van de dag vierde ik het weekend met twee vrienden en Tom bij de Groene Weyde. Biertje, lekker eten, zonder jas buiten lopen, zo fijn. 's Avonds keken we met ons kijkgroepje weer twee afleveringen van Game of Thrones (we lopen een beetje achter dus geen spoilers please) en liepen we naar huis (met als eindresultaat: dik 14000 stappen, oeps).
Ik had de hele week al zin in zaterdag. Computer uit en opruimen! Mijn feestkantoor is al een tijdje een dikke bende met dozen en kasten die nog in elkaar moesten worden gezet. De foto hierboven is vóór, binnenkort misschien wel de ná foto's… Moet nog wel wat gebeuren hoor. Tussendoor bracht de postbode mijn Lush bestelling langs! Ik gebruik de Rub Rub Rub scrub als shampoo (staat erop dat je het als shampoo kan gebruiken, voor als je dacht dat ik gek geworden was) en ik bestelde een MEGA pot. Verder een nieuwe douchegel, een butterball bath bomb, een robot bath bomb die naar lavendel ruikt en een homp Honey I washed the kids zeep. Die stond al zolang op mijn verlanglijst. Ik kreeg er ook nog een heel schattig sample zeepje bij.
Zondag begon lekker vroeg mét yoga. We hadden een 'block' nodig om op te zitten, maar die hebben we niet, dus dan maar een pan? Werkte net zo goed, hihi. Daarna wandelde ik naar Pernikkel (om stapjes te scoren en om van de mooie straten van Groningen te genieten) voor een ontbijtje met vrienden en Tom (hij kwam op de fiets). Ik liep 't hele eind weer terug en lag de rest van de middag helaas met kramp in mijn buik op de bank. Niet van de pancakes hoor, maar door lady problems, if you know what I mean. Dat was wel een tegenvaller, want ik had nog twee kasten om in elkaar te zetten in mijn kantoor en ik was van plan nog veel meer op te ruimen. Maar als het niet gaat, dan gaat het niet. Respect yo body!
KATTENBONUS!
♥♥♥
Vind je het leuk om te zien wat ik de hele week uitspook?
Volg Team Confetti dan op instagram.