I love me some donuts! Wie niet? (Ok, ik ken één iemand, superraar…) Vooral als ze vrolijk gekleurd zijn met confetti sprinkles. Mijn favoriete donut is een nutella donut met nootjes, maar die is bruin met bruin en dat levert niet zo'n aantrekkelijke nail-art op… Vandaag laat ik zien hoe je een donut sprinkle nail-art maakt zónder moeilijke tools. Let's go!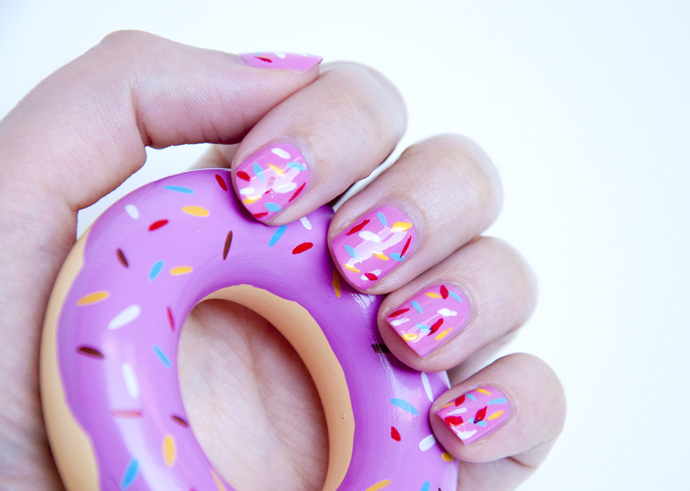 Donut sprinkle nagels hoeven niet heel netjes en je kan zelf je favoriete kleuren uitkiezen. Als je goed kijkt, zijn mijn streepjes niet allemaal even netjes. We gaan níét voor perfectie, maar wél voor een vrolijk geheel. Want kom op, niemand gaat met zijn neus bovenop je nagels zitten (en als ze dat wel doen, dan mag je ze een tik op hun neus verkopen).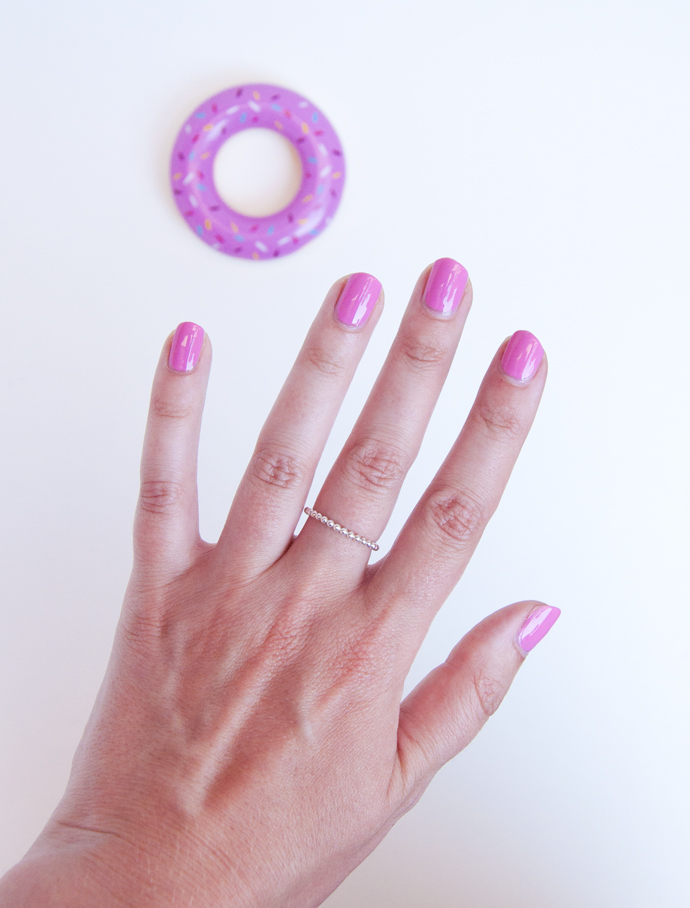 We starten met een basiskleur. Ik ging voor glazuurroze. Lichtblauw of wit zou ook kunnen. Of ach, toch gewoon chocoladebruin (why not)?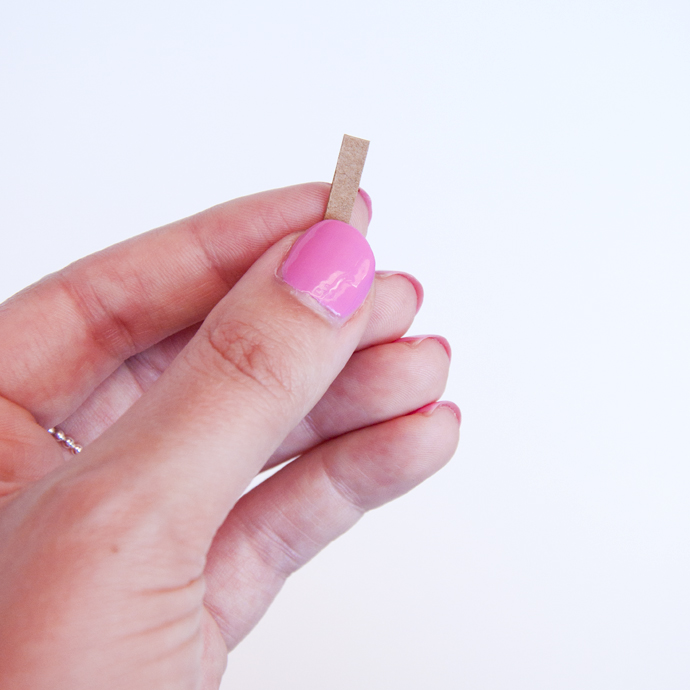 Tijd om de supersonische-sprinkle-tool te maken. En dat is… Een stukje karton. Gewoon van een label of een oude ansichtkaart afgeknipt die je in de oud-papierbak hebt gevonden. Nothing fancy!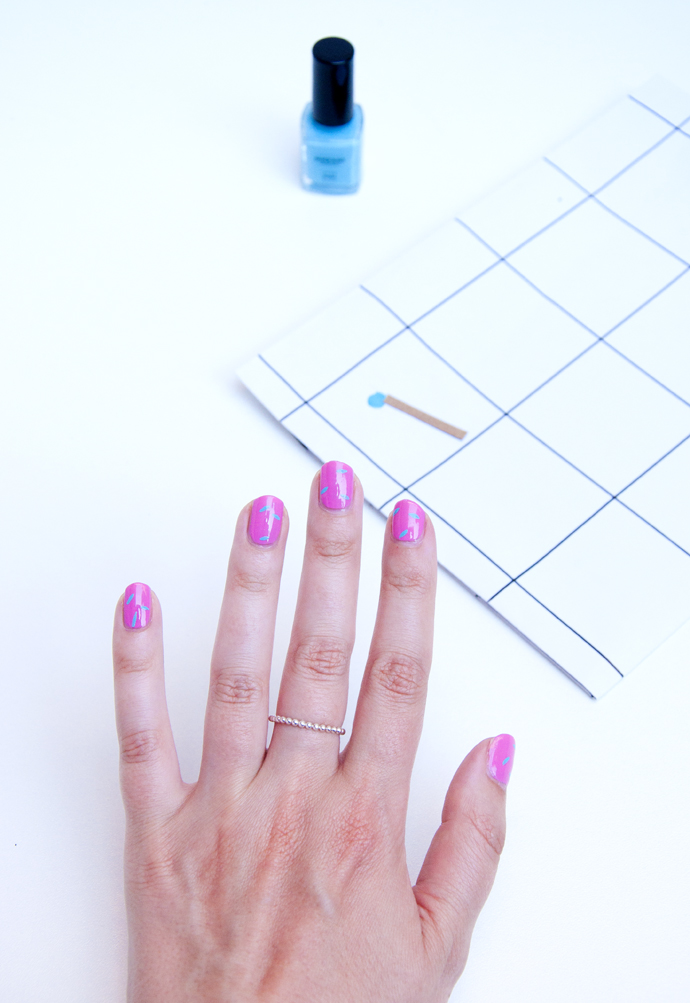 Druppel een beetje nagellak op een stukje papier (again, kijk even in de oud-papierbak) en dip je stukje karton erin. Stempel ongeveer drie streepjes op elke nagel. Herhaal dit met nog drie kleuren.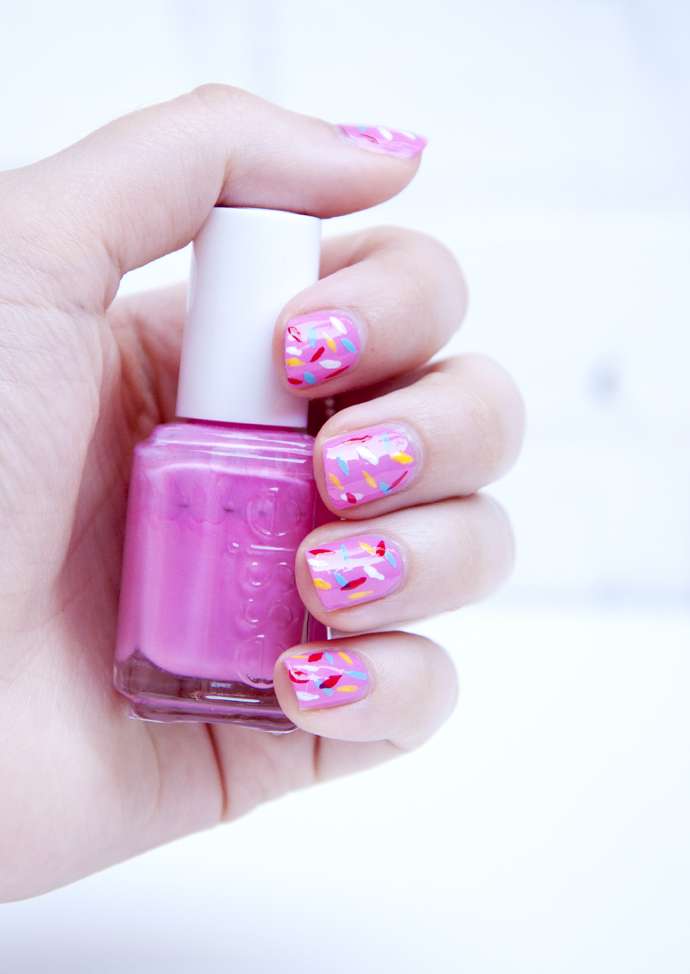 Ik gebruikte naast blauw ook wit, donkerrood en geel want dat stond heel mooi op het roze. Wacht even totdat de streepjes gedroogd zijn en sluit af met een laag je Sally Hansen Insta-Dri (liquid gold you guys) om je nagels snel te laten drogen en te beschermen.
Et voilá! Sprinkle donut nails waar je unicorns mee kan lokken (wedden dat die alleen maar donuts eten). Niet perfect, maar wel om op te eten.
♥♥♥
Als je deze nail-art gaat doen, let me know (en laat 't ook even zien, haha).
♥♥♥
Het prachtige zilveren ringetje dat op de foto's voorbij komt, zat in mijn goodie bag van de Shop Elle Aime blogmeet en is van Galerie Puur. Ik draag eigenlijk nooit ringetjes, maar deze heb ik sinds vorige week niet meer afgedaan. ^_^