Afgelopen week staarde ik naar kokend water, deed Tetkees een potje poweryoga en overleefde ik op het nippertje mijn BTW aangifte. Jaja, exciting stuff jongens! Dat wil je zien hoor. :D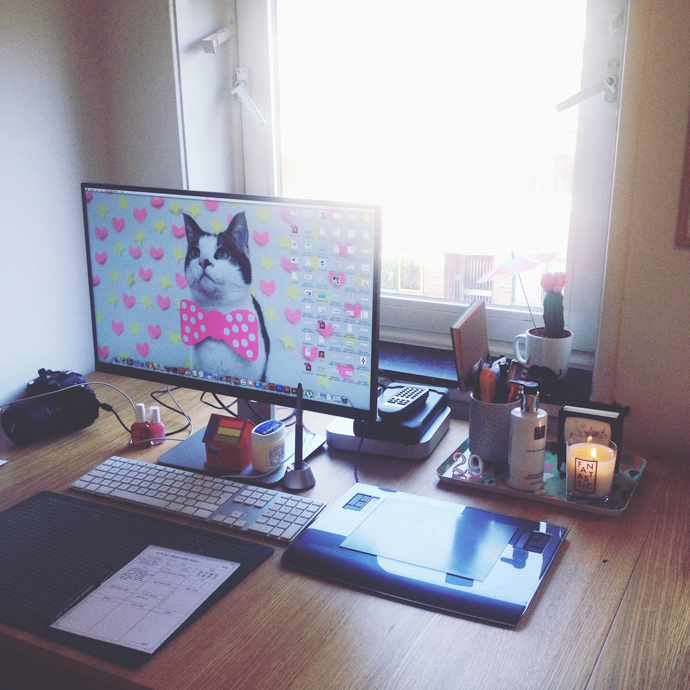 Zo ziet mijn werkplekje eruit. Uuuuuuurenlang zit ik hier foto's te bewerken, stukjes te schrijven en emails te beantwoorden. Het is fijn om zo'n plek te hebben, maar ik merk de laatste tijd dat ik er graag wat meer rust wil hebben. Ik word helemaal stapelgek door alles wat er staat. Dus een office make-over gaat er denk ik dit jaar nog wel komen (ik ben al druk aan het fantaseren)…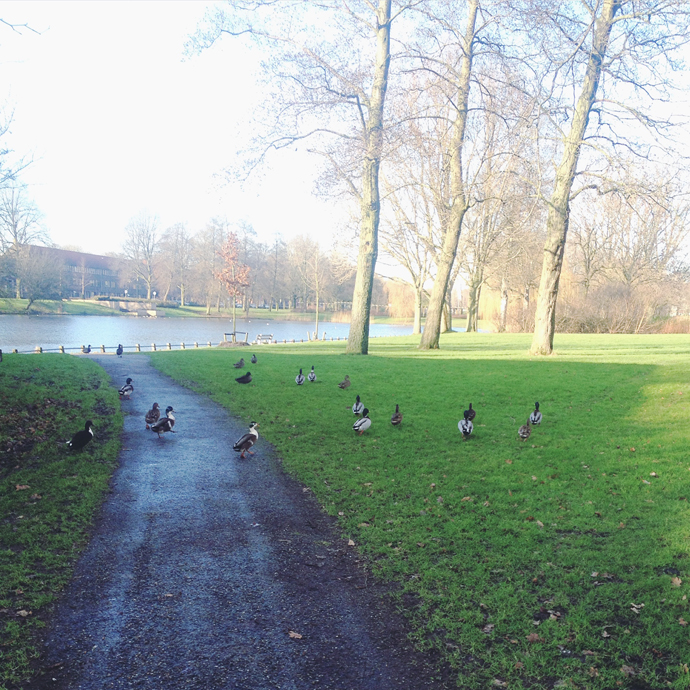 Maandag maakte ik een wandelingetje tijdens mijn lunchpauze. Ik luisterde naar de introductie van infomagical, het nieuwe zelfhulp project van Note to Self (podcast). Inspirerend en gezellig. Terwijl de eendjes voor me uitrenden. De rest van de week was het trouwens echt hondenweer in Groningen. Dus dit is de enige keer dat ik de eendjes heb gezien. En hele asociale ganzen, jeetje mineetje…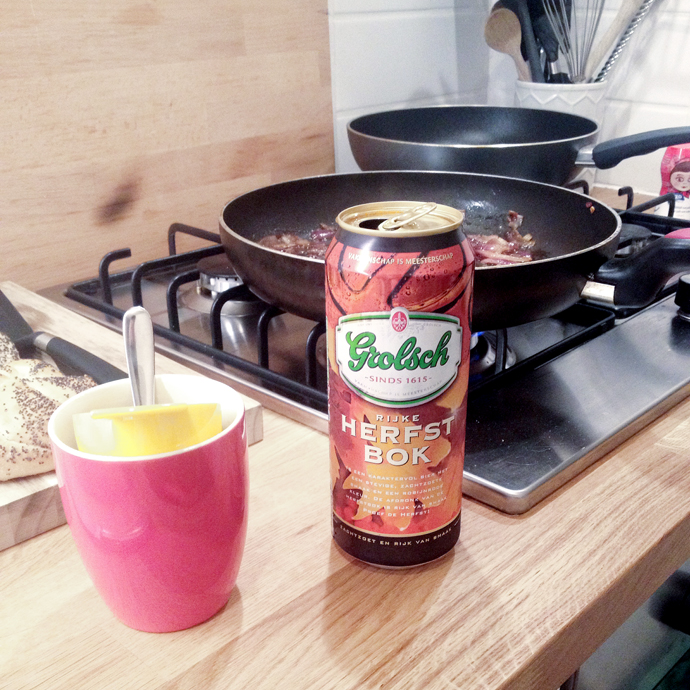 Maandag maakte ik weer vegaburgers met zoete aardappelfrieten en gestoofde zoete uien met bier. Ik vind mezelf dan wel het beste vriendinnetje ooit als ik met bier sta te koken. Dat is toch de droom van elke man?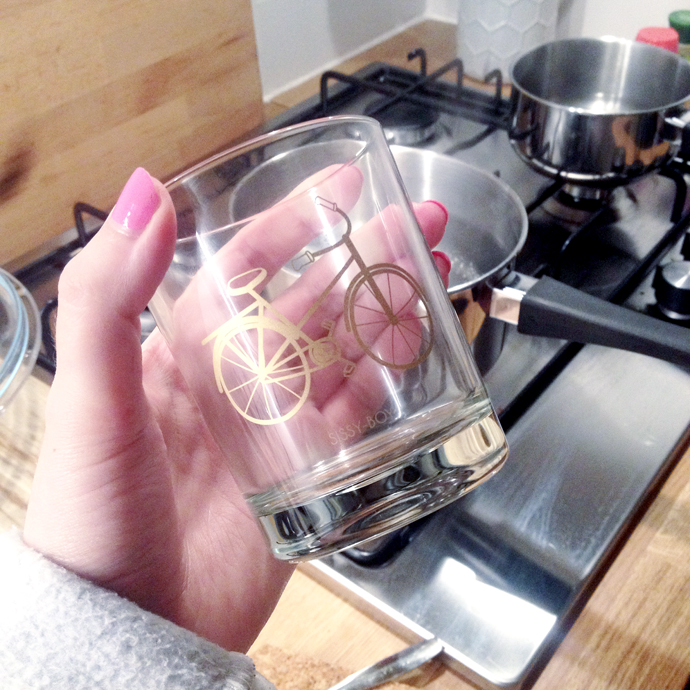 Ik kocht hele lekkere geurkaarsen bij Sissy Boy in de uitverkoop vorig jaar. Die met de fiets is alweer op. Maar omdat het glas zo mooi was, heb ik de kaarsrestjes laten smelten in een pan met heet water. Nu kan ik hem nog een keer gebruiken! Ik heb er nu een mini geurkaarsje met schone-was-geur ingedaan en op mijn nachtkastje gezet. Small pleasures…
Het was BTW week (ik heb er serieus drie dagen over gedaan) in huize Confetti. Niet leuk, maar met mijn BTW printables en roze bureau accessoires ziet het er in ieder geval wat vrolijker uit. Nina liet op instagram weten dat ze ze er ook bij had gepakt. Omdat ze een beetje basic zijn, heb ik tijdens mijn aangifte extra goed opgelet op hoe ik ze kan verbeteren. Dus kleine ondernemers opgelet! In maart heb ik waarschijnlijk een new & improved versie BTW printables.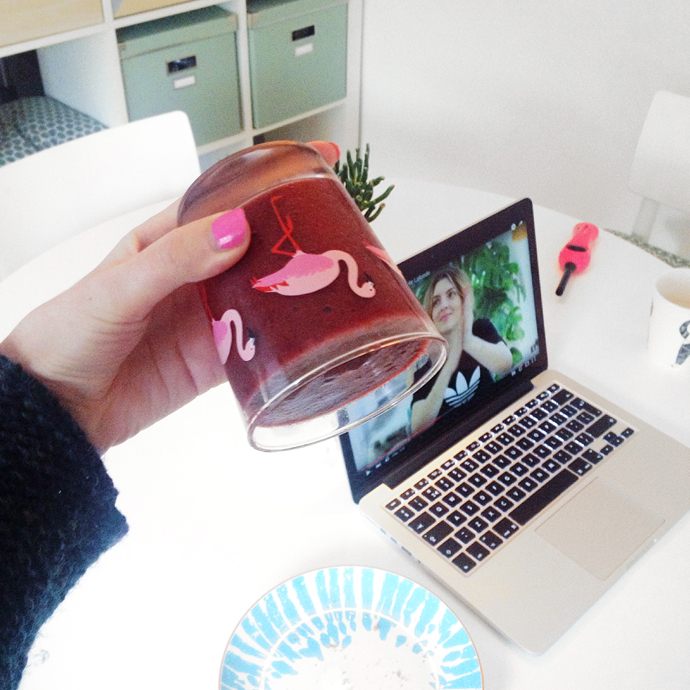 Tom had 's avonds een smoothie gemaakt en de restanten in de koelkast gezet. De volgende dag was het goedje veranderd in een soort jam. Heel raar. Ik kon het glas gewoon ondersteboven houden!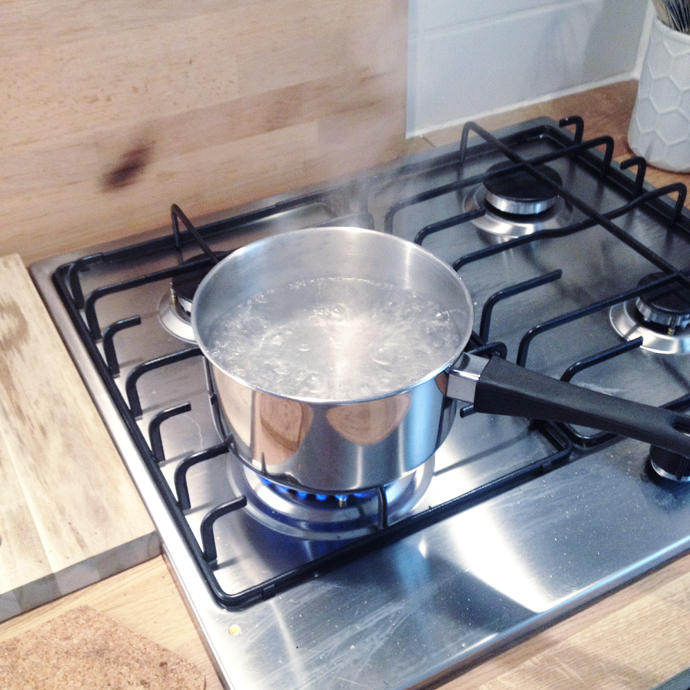 Omdat ik de laatste opdracht van de Bored & Brilliant challenge week niet had uitgevoerd, heb ik hem geprobeerd deze week in te halen. De gedachte is dat als je jezelf eerst in een staat van verveling brengt, je daarna veel creatiever kan denken. Voordat ik begon met het maken van de free printable maandplanner heb ik dus eerst naar een liter water gekeken totdat het kookte (en er toen thee van gezet). Of het echt heeft gewerkt weet ik niet (oordeel zelf maar), maar het was niet vervelend. Het voelde een beetje als meditatie. Plus, met je hoofd boven heet water hangen is lekker warm. :)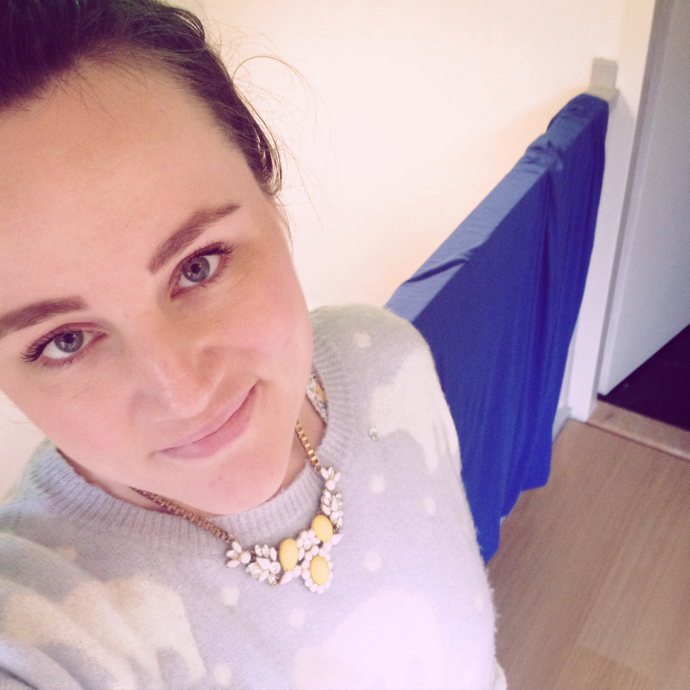 Jaaaaa, dat selfies maken is nog steeds niet mijn specialisme. Jullie krijgen er een exclusief kijkje op onze drogende was bij. Bonusssss…
Ik eyeballde al wekenlang een jurkje en een vestje bij een fairfashion merk dat ik pas heb ontdekt: Seasalt Cornwall. Vorige week hakte ik de knoop door en bestelde ik de kleding en een paar repen chocolade. Want de verpakkingen waren ONWEERSTAANBAAR. De chocolade met zeemeeuwpoep was heerlijk. De kleding is prachtig en de goede maat. YES! Ik bestel bijna altijd een maat te groot…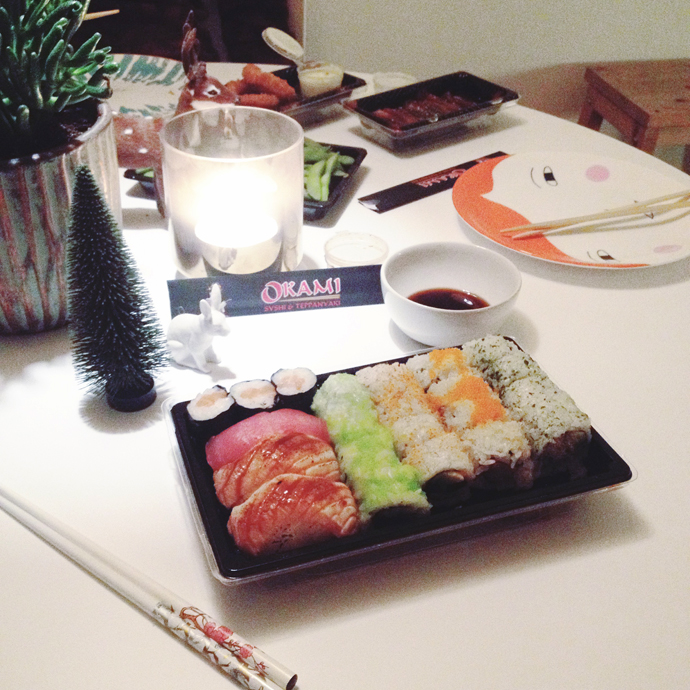 Sushi! Oh, zo lekker. En even voor alle Groningers: Okami is de allerlekkerste! Maakt niet uit of je er gaat eten of gaat bestellen. We hebben uitvoerig onderzoek gedaan (nomnom) en Okami is the best. Tom wilde graag dat ik dat hier even duidelijk maakte.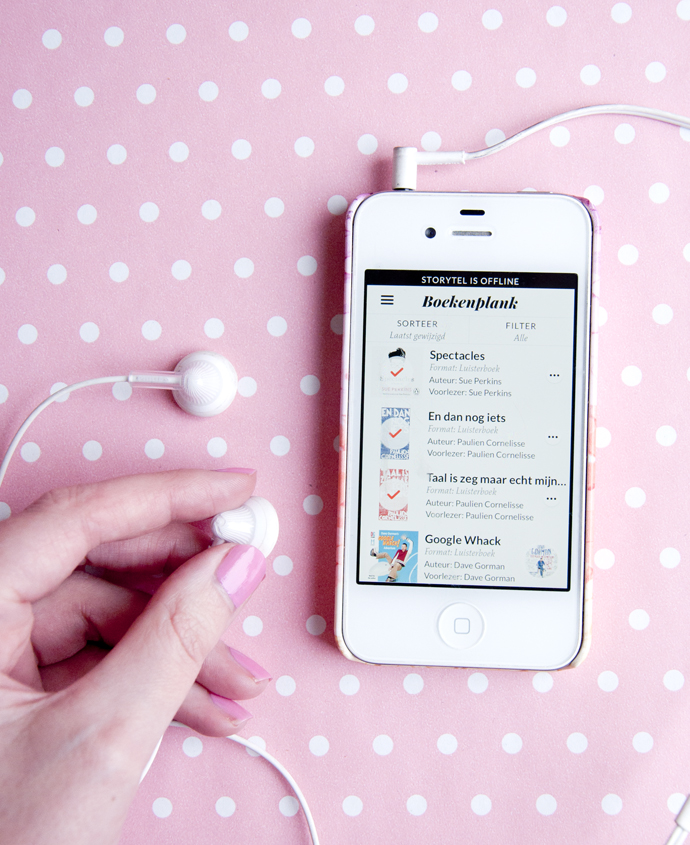 Deze week schreef ik ook over mijn obsessie van de laatste tijd: audiobooks en mijn favoriete app om ze mee te beluisteren. Ik vind het zo leuk dat zoveel van jullie gebruik maken van de 30 dagen gratis luisteren. Laat me alsjeblieft weten naar welke boeken jullie luisteren. :D
Een tijdje geleden maakte ik voor de HEMAblog een washi tape houder. En even tussen jullie en mij: deze DIY heeft me een jaar van mijn leven gekost. Want ik wilde hem zo leuk en makkelijk mogelijk maken en dat is gelukt, hoera! Vorige week kwam hij online op de HEMAblog en HEMAinstagram en het aantal reacties was overweldigend. Vlak daarna stond hij ook op het instagram account van HEMA france te shinen (troooooooop coooooool). Dat maakt al die rondjes lopen door HEMA en de bouwmarkt met paniek in mijn ogen het wel waard. De DIY komt deze week trouwens ook nog op teamconfetti.nl!
KATTENBONUS!
Sorry jongens, mijn cat-cat-cam stond vorige week uit geloof ik. Maar Tetkees maakt het wel weer goed met deze poweryoga houding toch?
♥♥♥
Vind je het leuk om te zien wat ik de hele week uitspook? Volg Team Confetti dan op instagram.