Vorige week bakte ik scones, werkte ik aan een Ikea hack en stond ik met mijn producten op de woonbeurs van Wonen en Co. Lekker bezig!
Vorige week zaterdag waren we weer vroeg uit de veren (net zo laat als doordeweeks, 07:25) en ik had zin om scones te bakken. Want dat was alweer heel erg lang geleden, we hadden er alles voor in huis én ik had tijd. Want ik was vroeg op. Ja, toch wel leuk zo'n ritme. Drie keer zoveel weekend voor mijn gevoel… O en ze waren HEERLIJK.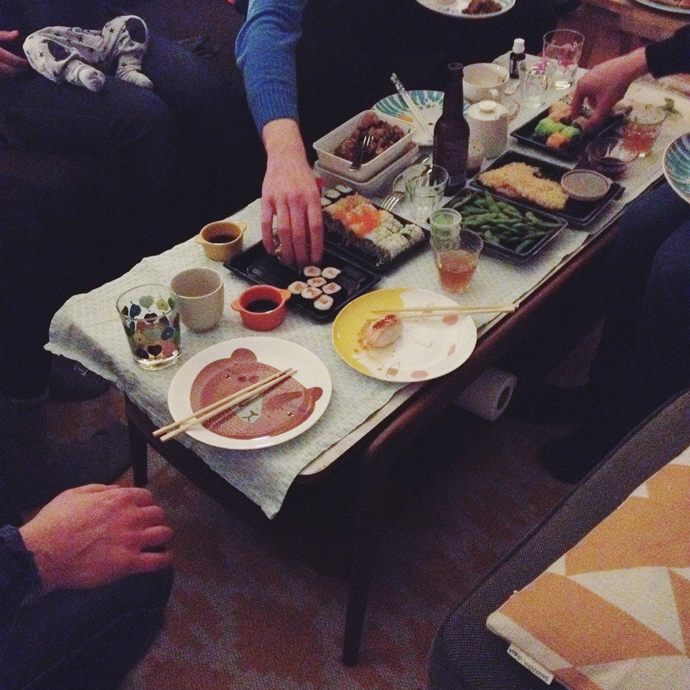 's Avonds kwamen er vrienden op bezoek en bestelden we heerlijk sushi (van Okami want dat is de lekkerste van Groningen). Lekker huismussen op zaterdagavond. :D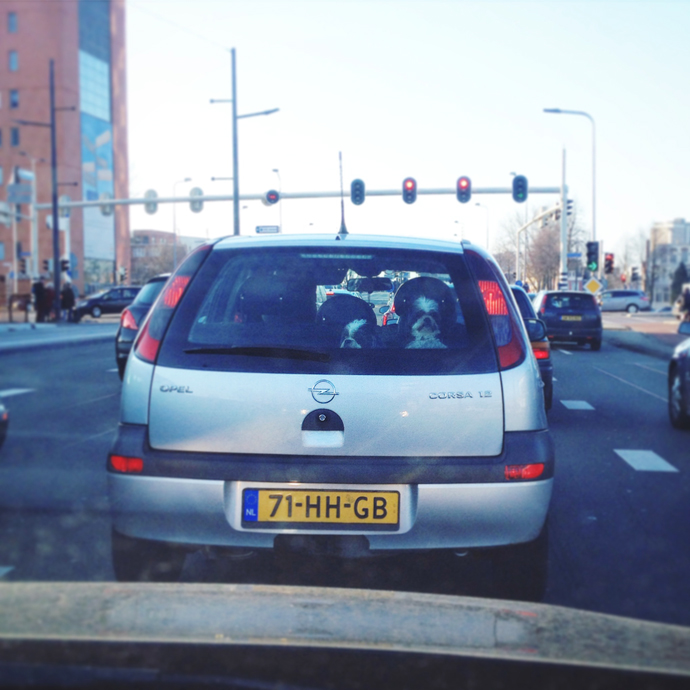 Toen we stonden te wachten voor het stoplicht na het boodschappen doen, zagen we deze twee schatjes voor ons. Zo mooi! Eerst zagen we alleen de linker, maar toen dook de rechter ook opeens op. Heerlijk.
Tijdens mijn middagpauze op maandag huppelde ik even naar Ikea (want ik woon op loop afstand, lucky me). Daar werd ik even afgeleid door de nieuwe tuinafdeling, maar ik kwam voor een led-plak-strip. Tom en ik zijn namelijk bezig met een mooie Ikea hack. Ik kocht per ongeluk een led-strip met kleur, maar het was geluk bij een ongeluk, want kleur is eigenlijk veel leuker dan gewoon wit… To be continued!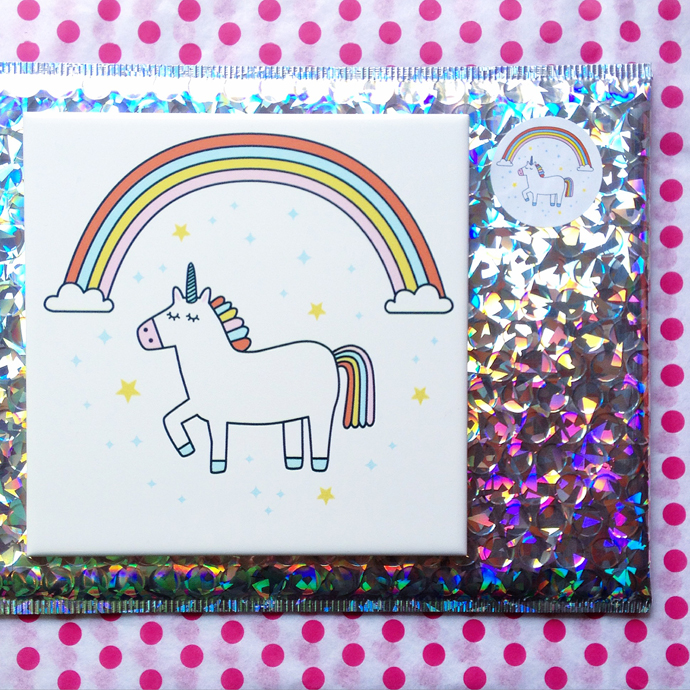 Omdat ik samen met Folk op de Wonen en Co beurs ging staan, pakte ik woensdag een dikke stapel unicorn tegels en planners in. Ik heb matching glitter enveloppen ingekocht, aaaaahhh zo leuk! Dat zijn wel echt de leukste dingen aan een (web)shop hebben. De verpakking helemaal kloppend en leuk maken.
Woensdagmiddag deed ik 'research' bij HEMA voor nieuwe blogartikelen die ik komende week ga maken. En ik at er ook meteen een broodje scharrelbal, (werklunch, hum). Ik heb duizend-en-een foto's gemaakt van producten die ik misschien ga gebruiken om een blogartikel mee te maken. Dan kan ik thuis gaan uitpluizen hoe ik het nou écht aan ga pakken. Sowieso iets met cactussen en macarons. Jaaaaaaa, dat gaat weer leuk worden (en lekker).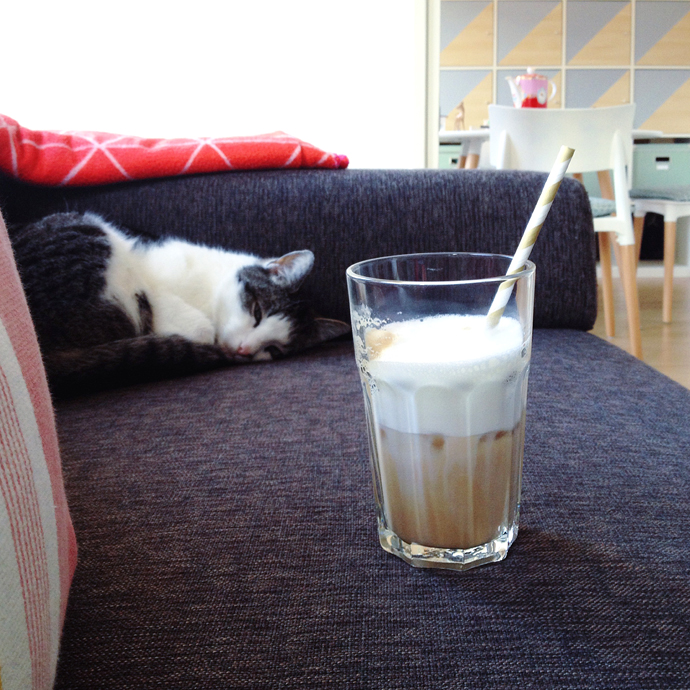 Woensdag was het ook nog eens heerlijk weer. Dus mijn eerste ijskoffie was een feit. Met mijn mooie nespresso apparaat is dat een piece of cake. Gewoon een handvol ijsblokjes bij de koffie gooien en koude melk schuimen.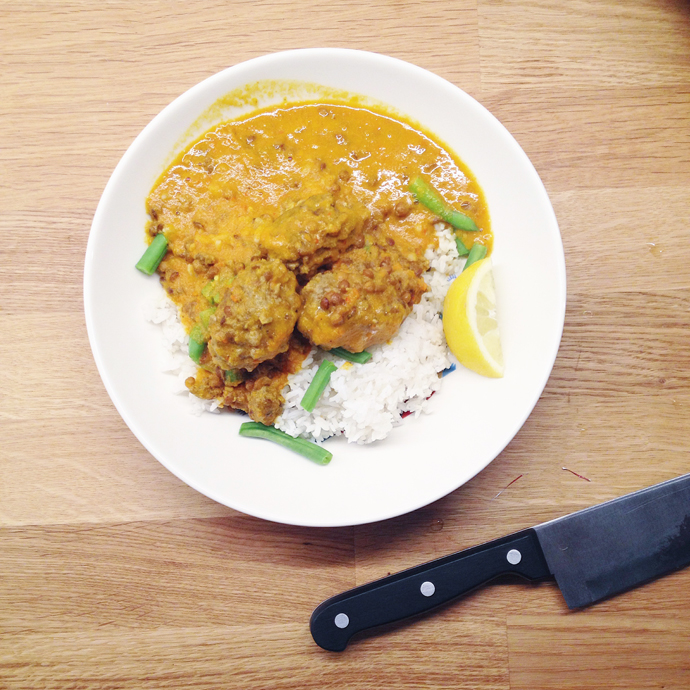 Tom kookte heerlijke kofte met linzen en currysaus. Ik ben trots dat we allebei weer zo flink aan het koken zijn (en maar heel soms diepvriespizza eten).
Ik deed mijn best om er een beeeeetje leuk uit te zien voor de beurs. Maar ook comfy natuurlijk, want ik moest bijna de hele dag staan. Op mijn sokken stond aan de achterkant stiekem 'meow or never'. Hou ik van. Vind ik leuker dan classy hoge hakken, kan er niks aan doen.
Ik heb uiteindelijk donderdag, vrijdag en zondag (de halve dag) op de beurs gestaan. Vier dagen achter elkaar was toch een beetje te heftig. Anne vond ook dat ik zaterdag even moest 'ontbeurzen', dus dat heb ik maar flink gedaan. Je raakt ook een beetje het gevoel voor tijd kwijt op zo'n beurs omdat er geen daglicht is in de hal. En daar word je een beetje raar van, haha. De stand van Folk was prachtig (ik had niet anders verwacht) en het was ook leuk om mensen eens van dichtbij mijn maaksels te zien bekijken. Vooral om het Handboek voor Mietjes heeft menig beurs-bezoeker hard moeten lachen. :D
KATTENBONUS!
♥♥♥
Vind je het leuk om te zien wat ik de hele week uitspook? Volg Team Confetti dan op instagram.