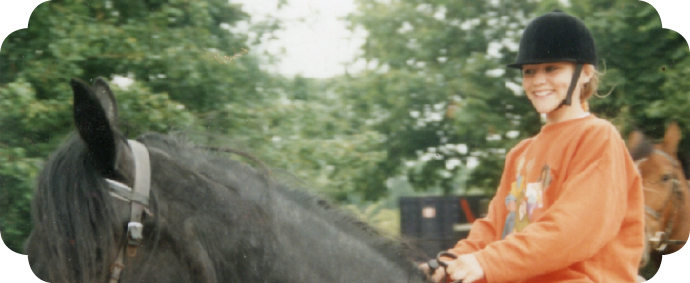 Vorig jaar (klinkt lang geleden, maar het waren maar een paar weken) werd ik getagd door Sophie om de Dankbaarheidstag (bedacht door Suzanne) te doen. Ik heb hem bewaard voor 2014 omdat ik dankbaar ben voor een nieuw jaar en een frisse start.
Toen ik begon aan deze tag was ik niet heel dankbaar voor mijn foto-archief. Ik pas goed op mijn ontwerpwerk, dat staat allemaal keurig op dvd-tjes en een externe harde schijf, maar als het om prive kiekjes gaat, slingeren ze all over the place. En ik kan geen stukjes schrijven zonder plaatjes erbij, zo werkt dat niet bij mij.

Ik vind het wat naar dat je van deze tag maar een persoon mag noemen om dankbaar voor te zijn. Dat ga ik dus lekker niet doen.
Allereerst ben ik dankbaar voor mijn ouders omdat ze geweldig zijn. Mijn moeder is de meest stoere, flinke en georganiseerde vrouw die ik ken. Daarnaast is ze ontzettend creatief en schijnbaar onvermoeibaar. Als ze iets in haar hoofd heeft dan gebeurt het ook. Mijn vader is een lolbroek die ALLES in elkaar kan timmeren. En dat bedoel ik constructief. Je begrijpt dat ze samen onverslaanbaar zijn.
Daarna komt Tom. Tom is mijn vriend en degene waar ik het meeste plezier mee maak op de hele aarde. Hij is lief, grappig, heel geduldig en zijn mooiste eigenschap vind ik dat hij zich NOOIT schaamt. Hij bestelt zonder te knipperen een Happy Meal en als hij het koud heeft doet hij rustig twintig laagjes kleding aan zodat hij erbij loopt als een Michelin mannetje. En toen ik het Handboek voor mietjes maakte heeft hij voor minstens de helft van de foto's model gestaan.

Ik denk niet dat het hier gaat om een toneelstukje gaat. Gelukkig maar, want ik weet nog precies het liedje wat ik moest zingen toen ik als klein kind in de schoolmusical speelde: 'Bruin! Bruin! Bri-bra-bruin! Zo bruin als chocoladeee, de schoenen van mijn vadeeer.' Alle andere kinderen hadden een kleur hadden als oranje, paars of geel. En ik had bruin. Crap. Letterlijk. Daar was ik dus niet dankbaar voor, haha.
Ik vind het een lastige vraag en ik ga denk ik weer terug naar Tom. De rol die we voor elkaar spelen is een wisselwerking. Samen zijn we gewoon beter. Samen eten we beter, slapen we beter, doen we leukere dingen, zijn we ambitieuzer, zijn we luier (ook belangrijk) en bewegen we meer.  Dus het antwoord is: vriendinnetje.

Without a doubt: Blessum. De plek waar ik ben opgegroeid. Het is in mijn hoofd het kleinste dorpje van Friesland (is misschien nog wel waar ook). Er wonen 100 mensen en er is een kerk. En heel veel weiland. Dat is het.
En het mooie van die plek is, is dat het een wereldje op zich is. De enige persoon die er dagelijks kwam terwijl hij er niet woonde, was de postbode. Geen plantsoenendienst, geen openbaar vervoer, geen winkels en geen hangjongeren. Er waren ongeveer 15 andere kinderen van alle leeftijden om mee te spelen en dat was het. Geen speeltuin, geen voetbalveldje, geen schoolplein.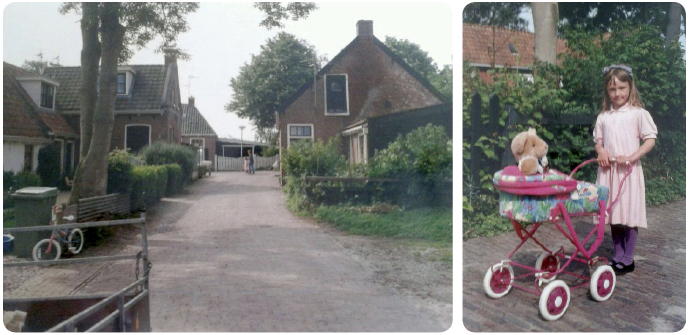 En het was geweldig. We deden niks anders dan boomhutjes bouwen, heen en weer fietsen, kikkervisjes vangen, sneeuwpoppen maken en stoepkrijten. En in het voorjaar gingen we naar de schapenboerderij om lammetjes te aaien. Er was niemand van de gemeente die langs kwam want het dorp kon alles alleen. Iedereen had een taakje. De taak van mijn vader (in mijn ogen de allerbeste taak) was de vlag uithangen met officiële gelegenheden. Ik ging vaak mee helemaal naar het topje van de kerktoren om het uitzicht te bewonderen.


De uitwisseling naar Schotland. Drie fijne maanden heb ik in Edinburgh gestudeerd aan de kunstacademie en de tijd van mijn leven gehad. Het is een geweldige stad waar alles dichtbij is. Vooral met andere internationale studenten heb ik het geweldig gehad. Als je iets organiseerde kwam IEDEREEN en als iemand anders iets organiseerde ging je er ALTIJD heen. Want je was er maar even en die anderen waren er ook maar even. En dus moest je ALLES beleven wat je kon beleven.En dus ben ik naar veel leuke kleine feestjes geweest.
Er waren verkleedfeestjes, whiskeyfeestjes, kaasfeestjes, eetfeestjes en schrijf-op-de-muur feestjes. Het was huilen geblazen om aan het einde van de drie maanden iedereen uit te zwaaien en te weten dat het NOOIT meer zo zou worden. Maar ik ben zo ontzettend blij dat ik gegaan ben!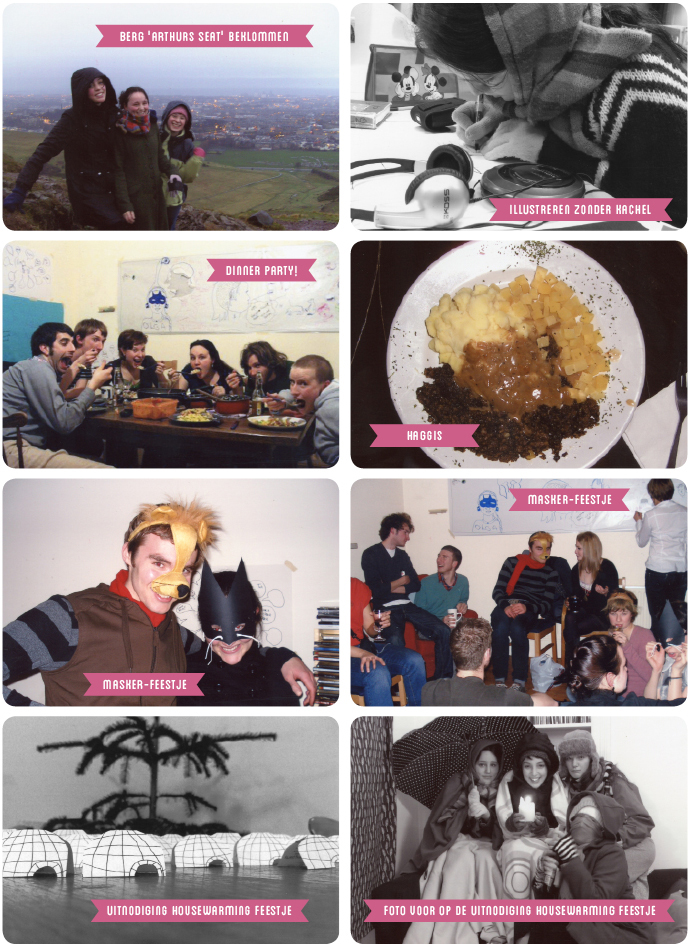 Creativiteit. Alhoewel er in de grafische ontwerpwereld moeilijk aan werk te komen is, ben ik toch wel heel blij met dat talent. Je kunt er zo lekker mee fantaseren en plannetjes maken en dingen mee knutselen waar andere mensen dan weer blij van worden. En ik denk dat het nog wel een keer goed gaat komen met die centjes ermee verdienen. Gewoon volhouden!

Ik denk dat ik achteraf blij ben met alle jongens waar ik verliefd op was, maar die maar niet verliefd op mij wilde worden. Zo heb ik zonder iemand te moeten missen drie maanden in Edinburgh overbrugd (daar is echt niks aan als je om de vijf minuten je computer checkt op een emailtje van je geliefde). En was ik vrijgezel toen ik Tom tegen het lijf liep.

Ik ben niet echt iemand van de levensmotto's. Dus ik roep maar gewoon de eerste die in me op komt: Fake it till you make it! Ik leer mezelf graag dingen aan. Eerst afkijken, dan zelf verzinnen. Zo kom je een heel eind.
En de eerste mooie quote die in me op komt is: 'You are the cheese to my maccaroni'. Uit de film Juno. Romantischer bestaat niet. Ik baal er nog steeds van dat Juno niet echt is en dus niet mijn beste vriendin kan worden. Oh well…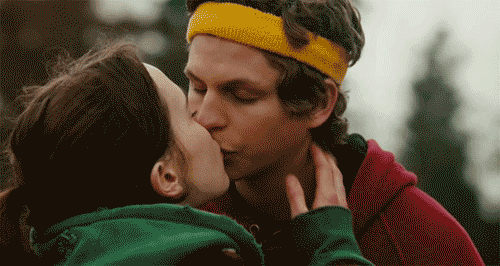 Niet te doen. Echt niet. Dus daarom maar het eerste moment van 2014 waarop ik het ontzettend naar mijn zin had. Het nieuwjaarsfeestje van Meike. En omdat we (terwijl we al aardig wat champagne achter de kiezen hadden en de foto met een dikke flits gemaakt is) er allebei ontzettend leuk op staan.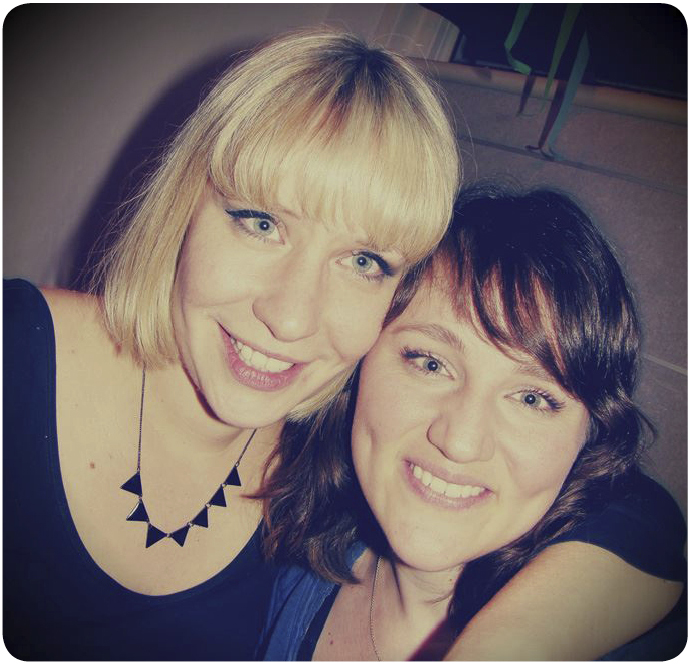 Wederom niet te doen. Ik heb er minimaal duizend.
Dus dan maar weer de eerste die in me op komt:
Ik zat als klein meisje op paardrijles. En op die manege hadden ze een groot Fries paard dat Nynke heette en waar mijn vader het altijd over had. Dat het hem zo mooi leek dat ik daar een keertje op zou rijden. Nu was ik een heel klein meisje van negen jaar (ik ben nog steeds niet groot) dus dat zat er natuurlijk niet in. Dacht ik. Nynke bleek zo ongeveer het liefste paard van stal te zijn. En terwijl ik met mijn korte beentjes niet eens tot halverwege haar buik kwamen, mocht ik er toch een keertje op rijden. Mijn vader had mij en mijn moeder afgezet bij de manege en was boodschappen gaan doen. Dus toen hij tegen het einde van de les aan de rand van de bak kwam staan deden we net een rondje gallop. Ik zie nog steeds de grote ogen van mijn vader en zijn mond die open hing. Trots dat hij was!

Waar ik nu precies dankbaar voor ben? Dat je je ouders zo trots kan maken met iets simpels als op de rug van een paard rondjes hobbelen. Ze zijn altijd trots geweest op de suffe dingen die ik doe en zullen dat ook altijd blijven. Liefde!

Ik vind het geweldig dat ik nu zo intensief met deze blog bezig kan zijn. Toen mijn contract niet verlengd werd bij mijn vorige baan was ik in paniek. Wat nu? Tot ik samen met Meike Team Confetti begon. Ik had wat geld gespaard met mijn vorige baan en kan daarom nu eventjes voltijd met de blog bezig zijn. Dit jaar zijn we van plan er nog twee websites aan vast te knopen: een webshop en een ontwerp-afdeling. Hoe, dat weet ik nog niet helemaal, maar wat zou het toch fantastisch zijn als we hier ons werk van zouden kunnen maken! Maar zo ver is het nog lang niet. Ik moet eerst een bijbaan vinden en de extra web-pagina's moeten nog gemaakt worden. Maar he, dream big! Toch?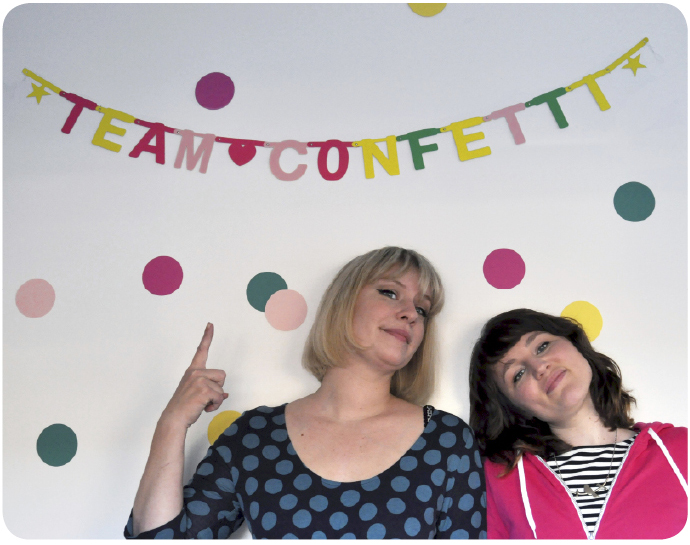 ***
Weet je waar ik nog meer dankbaar voor ben? Voor al onze trouwe lezers! Zonder jullie zaten we hier voor piet snot en konden we net zo goed ophouden. Bedankt voor het terugkomen, het lezen en de berichtjes die jullie elke dag schrijven. En ook ben ik dankbaar voor alle medebloggers waar we de laatste tijd vriendjes mee zijn geworden. Jullie maken het leven leuker en gezelliger!