Hej! Olga en ik kregen een paar weekjes geleden een mailtje van Caseapp uit Zweden. Ze vroegen of we een custom telefoonhoesje wilden maken, this was an offer we couldn't refuse!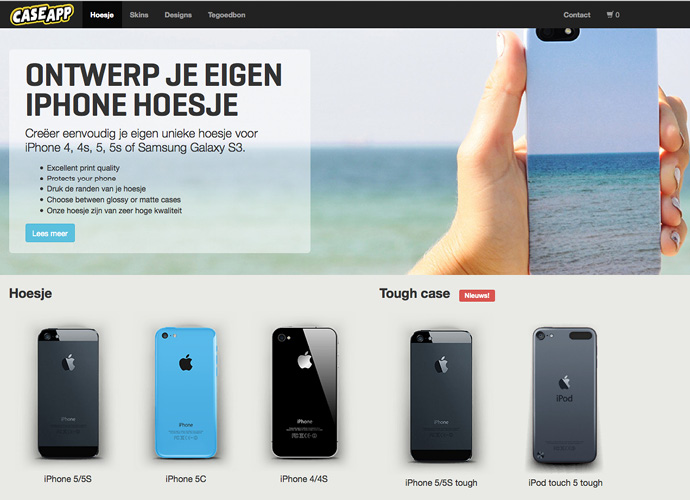 Caseapp biedt je de mogelijkheid om een custom telefoonhoesje te ontwerpen. Je upload je ontwerp naar hun site en een paar dagen later ligt je hoesje op de deurmat. Caseapp was zo succesvol in thuisland Zweden, dat ze besloten om het groter aan te gaan pakken. Sinds kort hebben ze een Nederlandse website voor caseapp gelanceerd. Op die site gingen Olga en ik aan de slag om ons eigen hoesje te bestellen!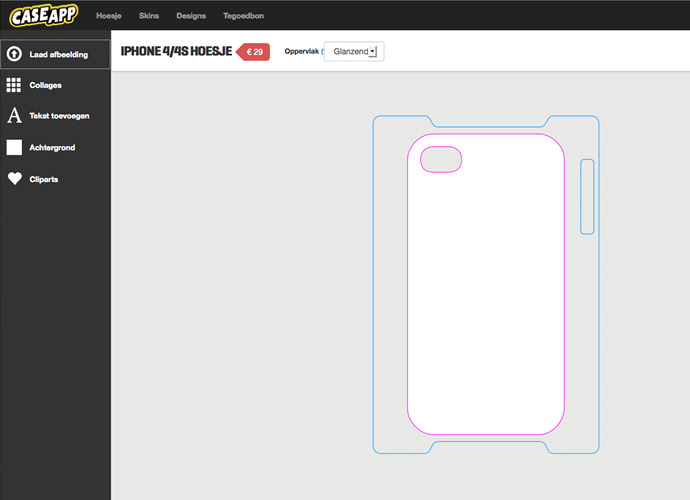 De site is zeer simpel in gebruik. Je kiest uit welk model telefoon je hebt, waarna je op de ontwerppagina komt. Hier kun je een plaatje uploaden en kiezen hoe deze geplaatst wordt op je hoesje.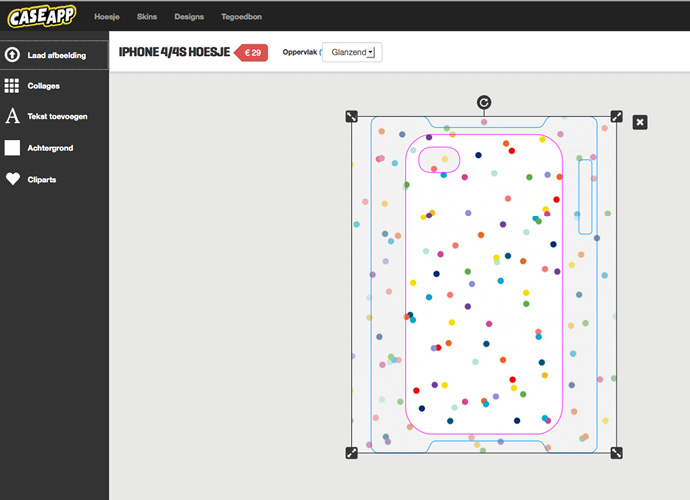 Je kunt het plaatje schuiven, vergroten/verkleinen totdat ie goed staat. Als je wilt kun je ook nog tekst of clipart toevoegen. Wij hielden het simpel en uploadden een (hoe kan het ook anders) confetti patroontje. Vervolgens voer je je adres in en reken je af, dit kan met een creditcard, PayPal of een tegoedbon.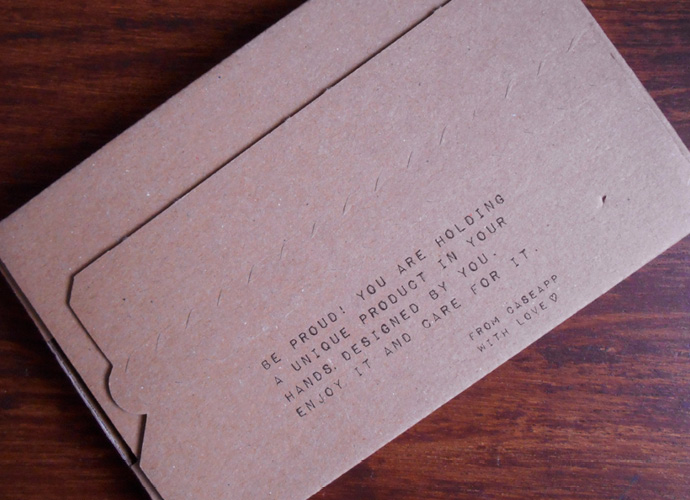 Een paar dagen later viel dit mooie pakketje op de deurmat. Daar word je toch blij van?!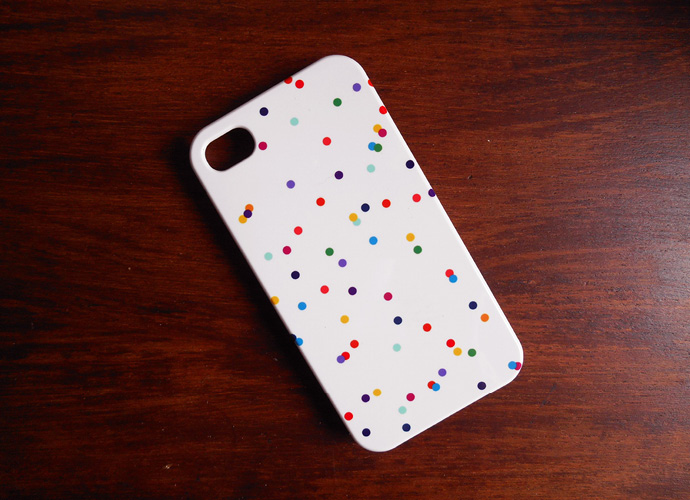 En dit zat erin, ons Team Confetti IPhone Hoesje!!! Wooptedoo!!!
*
Al met al zijn we positief over Caseapp. Het is makkelijk om een hoesje te bestellen en je hebt 'm snel in huis. Het hoesje voelt stevig, wat het idee geeft dat het je telefoon ook echt beschermt tegen beschadigingen. Wel zagen we een kleurverschil tussen ons ontwerp en het daadwerkelijke gedrukte hoesje, de kleuren vallen wat donkerder uit lijkt het. Ook vinden we het wat aan de dure kant, je betaald 29,- voor een hoesje. Maar dan heb je wel ook echt je eigen unieke hoesje, dat is ook wel weer wat waard natuurlijk!
Kun je nou niet wachten om ook je eigen, unieke hoesje te bestellen, ga dan snel naar caseapp.nl. Je kunt er ook custom skins voor je laptop en Ipad bestellen.