Gastblog door Tea – Het gevaar van een bezoek aan Londen is dat de stad je in haar ban neemt en dat je alleen maar kan denken aan je volgend bezoek en de die erna en die daarna! Maar na drie keer wordt Camden Town saai, heb je Oxford Street echt wel gezien en is een gratis museum ook niet zo interessant meer. Daarom heb ik vandaag drie dagtripjes op een rij gezet.  Meestal ga je al snel naar Oxford, Cambridge of Brighton (Olga schreef al over die laatste twee). Maar voor de afwisseling heb ik een paar minder voor de hand liggende bestemmingen die je een hele andere kijk op England geven: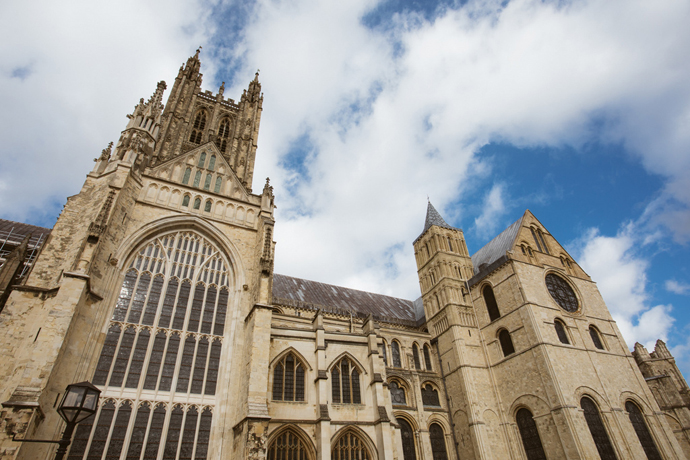 CANTERBURY
Canterbury is een favoriet hoor! Vooral als je van Harry Potter houdt, is het een extra bezoek waard. Door de kleine steegjes en de schattige huisjes had ik het gevoel dat ik was weggetoverd naar Zweinsveld. Maar daar hield het niet op.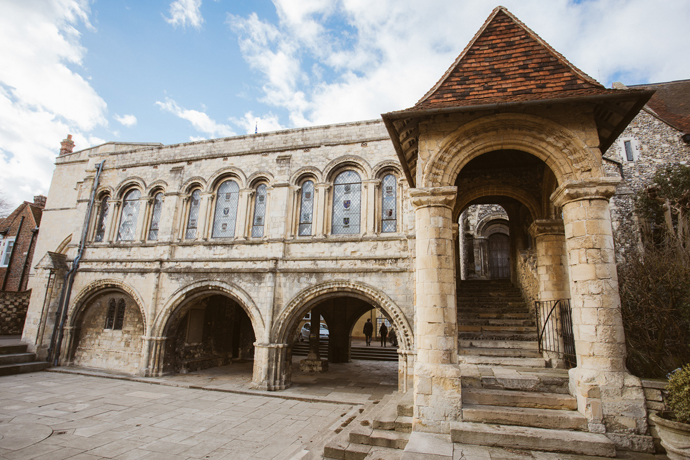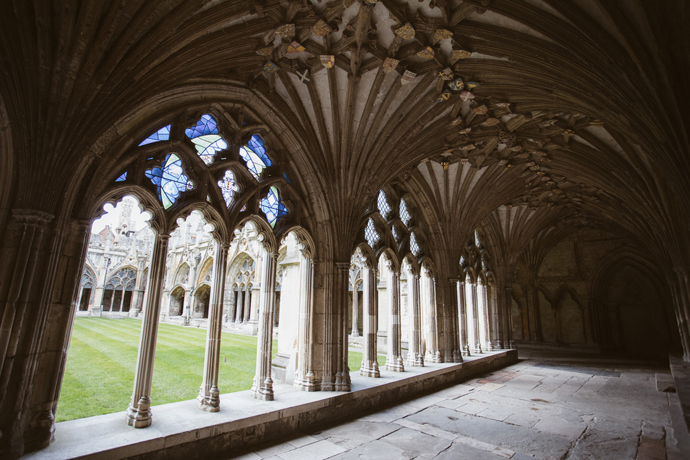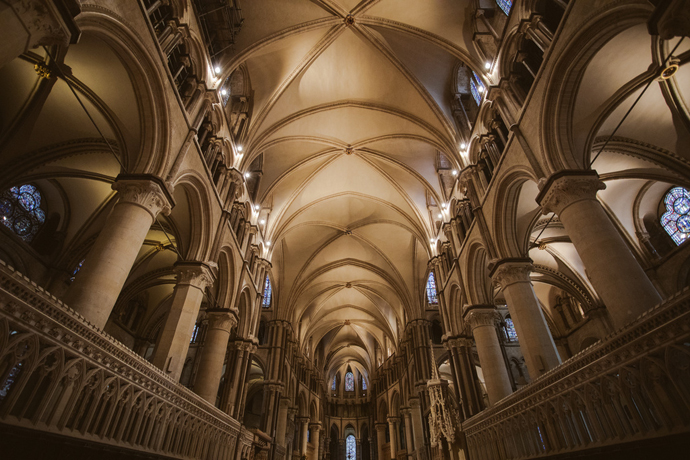 Het gebied rond de kathedraal (de grote toeristische attractie van het stadje) deden me denken aan Zweinstein en dat was vooral omdat er opeens honderden leerlingen in uniform rondliepen – bleek er een privé school naast te zitten. Binnen in de kathedraal was ik gewoon in de Grote Zaal en ik kwam hoek na hoek plekken tegen die me aan Zweinstein deden denken. Ik ben trouwens niet de enige, toen de filmmakers op zoek waren naar de juiste locaties wilden ze hier filmen, maar daar staken de lokale autoriteiten een stokje voor omdat ze de kathedraal niet wilden associëren met het heidens Harry Potter thema. Uiteindelijk ook beter voor ons, want dat betekent dat je er vrij kan rondlopen, ik kan me niet voorstellen hoe druk het zou zijn als ze er wel hadden gefilmd.
Hoe kom je er vanuit Londen? Met de trein van London St Pancras Intl ben je er binnen 1 uur en 12 minuten in Canterbury West.
Waar kan je het beste eten/drinken? Je kunt bij Tiny Tim's Tearooms terecht voor een high tea en voor andere lunch/ontbijt gerechten. Maar wat je echt moet proberen is een scone, echt jongens ik heb nog nooit zo een lekker scone gehad!
? ? ? ? ? ?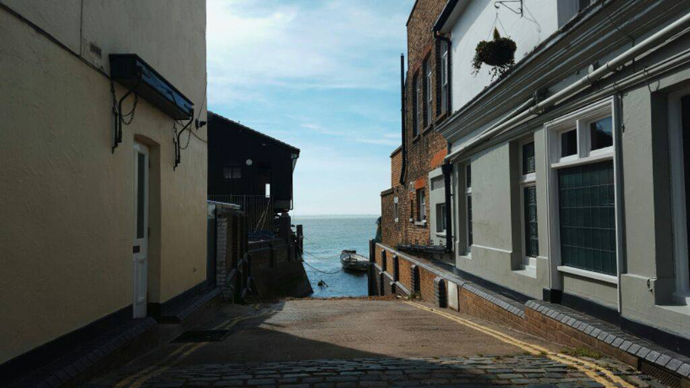 LEIGH-ON-SEA
Leigh-On-Sea is slecht 45 minuten van Londen verwijdert maar een wereld van verschil met het drukke stadsleven. Het is een typisch kustdorp met kleine straatjes, tal van eetgelegenheden / cafés, theehuizen en heel veel bankjes om te zitten, genieten van het uitzicht en mensen te spotten.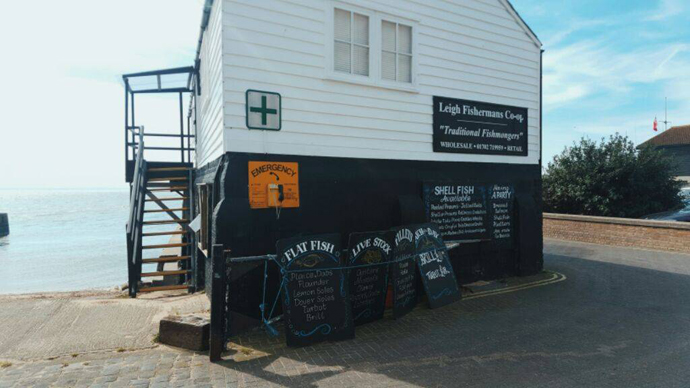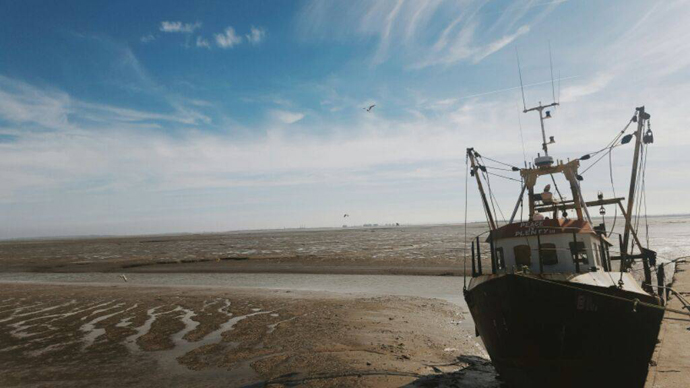 Dit trouwens geen geen verborgen stadje en het kan er tegen de middag behoorlijk druk zijn. Maar als je er vroeg in de ochtend bent, heb je de hele promenade voor jezelf en wat verdwaalde honden hier en daar. Mijn favoriete moment was toen de tij kwam en je tientallen boten verspreid op het zand zag.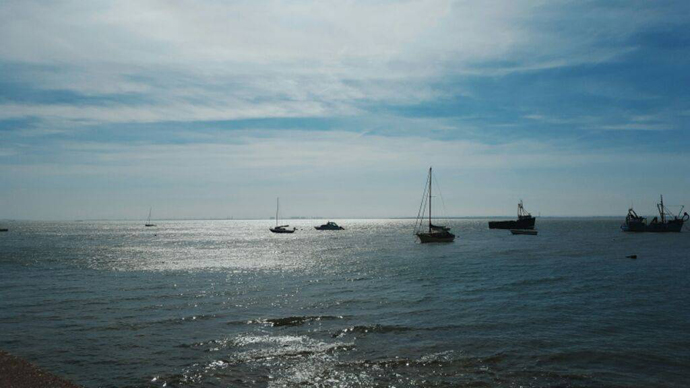 Hoe kom je er vanuit Londen? Met de trein vanaf Fenchurch Street Station ben je binnen 50 minuten in Leigh on Sea.
Waar kan je het beste eten/drinken? Ik nam een chips en gravy bij een eettentje, maar je kunt overal terecht voor verschillende visgerechten en als je naar de High Street loopt, vindt je ook hippere tentjes.
? ? ? ? ? ?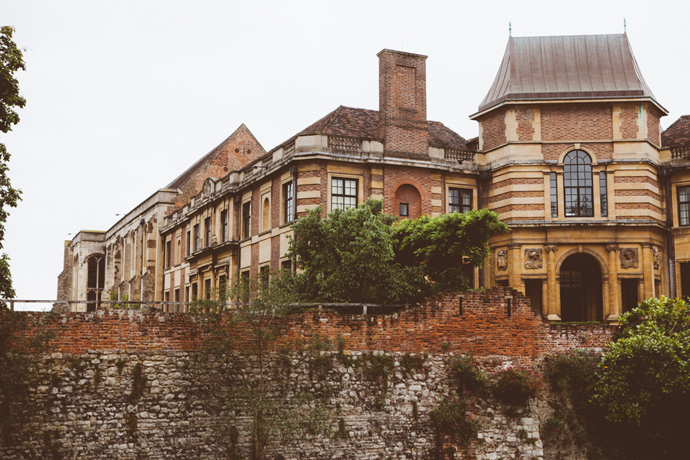 ELTHAM PALACE
Eltham Palace gaat al heel lang mee, in de 14de eeuw was het een buitenverblijf van de koning, maar werd daarna niet echt onderhouden en raakte in verval. In de jaren 70 kwamen er nieuwe bewoners die het hebben gered van de ondergang en een extreme art deco make-over gaven. Het stel stond bekend om hun extravagante feesten en je was pas iemand als je een uitnodiging kreeg. Die feesten kunnen we helaas niet meemaken, maar we kunnen nog volop genieten van de art deco stijl die het stel heeft achtergelaten.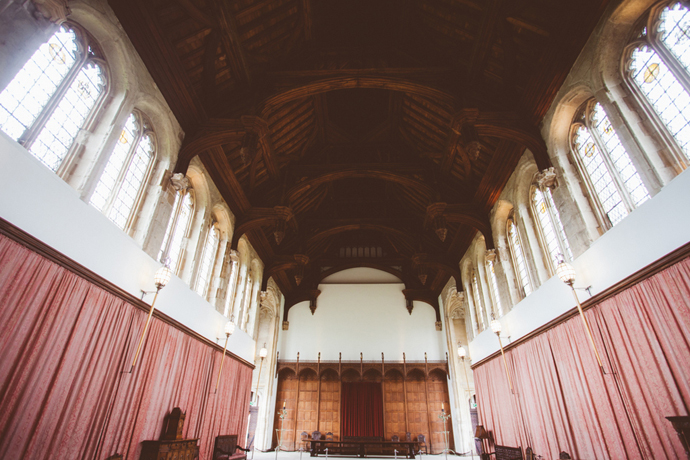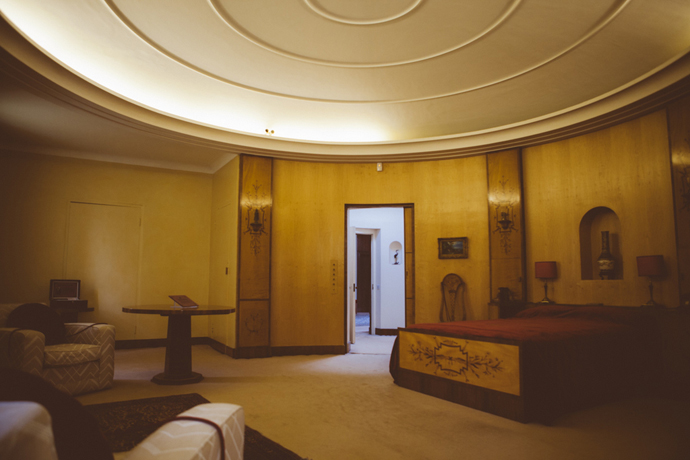 Wat ik het tofste vind is dat je elke kamer in het paleis kan verkennen en dat ze allemaal een persoonlijk touch hebben zodat het voel alsof je in een bent naar een bewoond huis, in plaats van een koude tentoonstelling.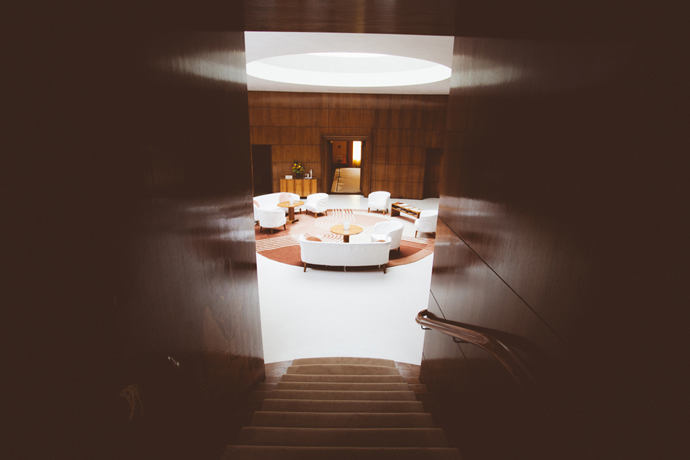 Hoe kom je er vanuit Londen? De treinrit van Charing Cross of London Bridge naar Mottingham duurt 20 minuutjes en vanaf daar is het nog 10-15 minuten lopen naar de ingang.
Waar kan je het beste eten/drinken? Op het terrein zelf zit een restaurant (in de oude kas!) die redelijk betaalbaar is.
Waar zou jij het liefst naartoe gaan?
☆☆☆
Tea woont in Londen en houdt van films. Ze heeft een eigen blog, teawashere.com en één keer in de vier weken blogt ze voor teamconfetti.nl.