Het is dan misschien wisselvallig wat het weer betreft, maar we hebben al een paar héle mooie dagen gehad en daar komen er zeker meer van. Tijd dus om je balkon of tuin lounge/barbecue ready te maken. Ik maakte een paar hele vrolijke plantenpotjes voor mijn balkon en dat zijn bijna zonnetjes op zichzelf…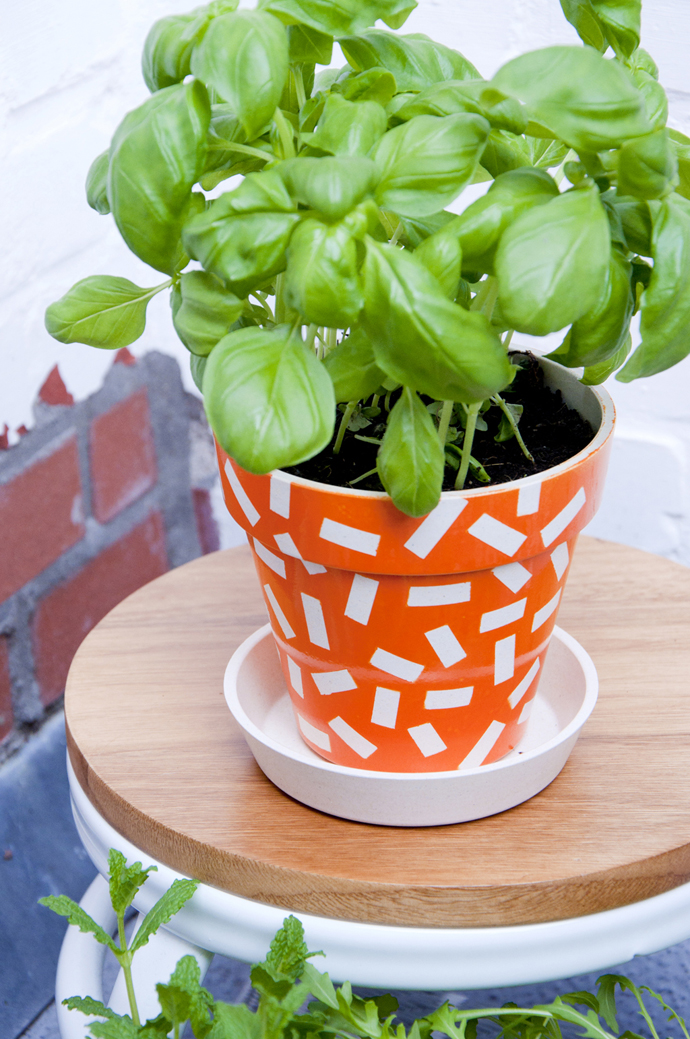 Oranje is mijn nieuwe lievelingskleur en het steekt ook heel mooi af tegen frisse, groene plantjes. Hieronder de how to voor drie verschillende sprinkle plantenpotjes.
Héle dunne tape is het geheim van deze easy peasy plantenpotjes. Dat en geweldig dekkende oranje spuitverf en off white plantenpotjes. Allemaal van HEMA natuurlijk! Voor meer details én alle benodigdheden, klik hier voor meer info.
♥♥♥
Ik heb nog veel meer leuke blogartikelen voor HEMA geschreven, dit zijn mijn favorieten:
Wil je een prachtige cactus jungle bouwen? KLIK HIER.
Ben je toe aan een houder waar al je washi tape in past? KLIK HIER.
Vind je dat enveloppen wel wat vrolijker kunnen? Ik ook! KLIK HIER.
Heb je nog kruidnoten over en wil je daar een milkshake van maken? KLIK HIER.
Wil je weten hoe je een mooi gouden hagelslag-kussen maakt? KLIK HIER.
Wil je je ordners in een nieuw jasje steken met een free printable? KLIK HIER.
En heb je mijn eerste HEMA DIY met memoblaadjes en photo props gemist? KLIK HIER.
♥♥♥