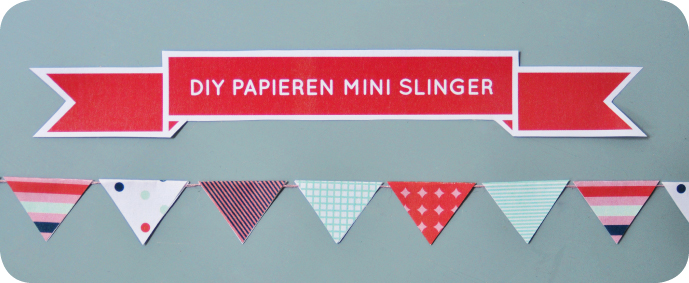 Vandaag doen we onze naam eer aan en heb ik een DIY mini slinger voor jullie gemaakt. Je kunt deze gratis downloaden en thuis printen. Klaar voor een mini-feestje?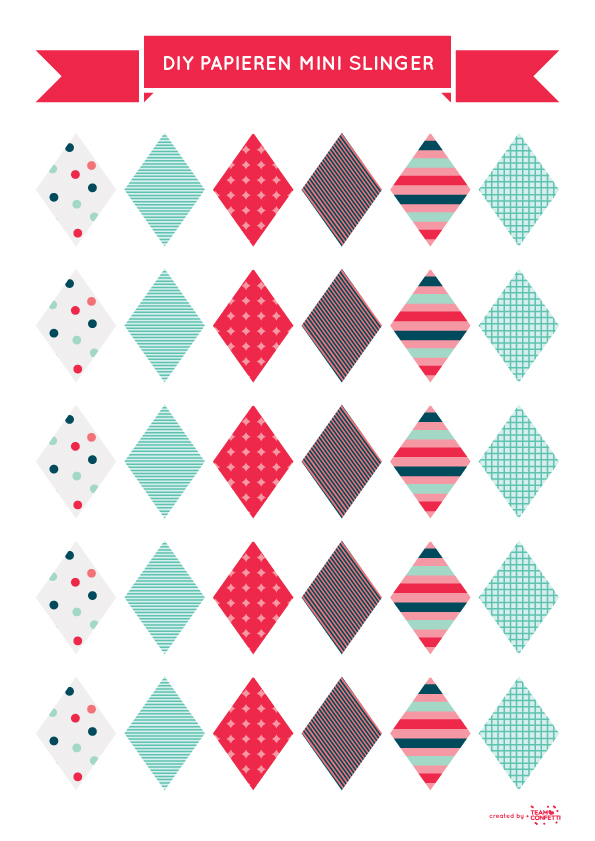 Omdat het toch wat minder mooi weer is, omdat het toch vakantie is en omdat het kan!
Kijk je mee naar de simpele instructies?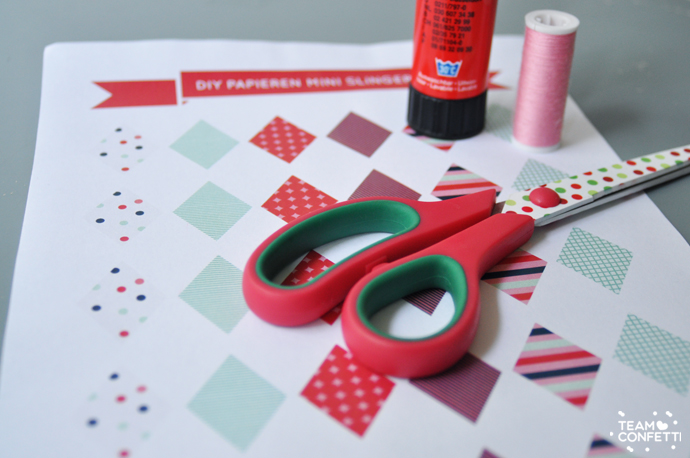 BENODIGDHEDEN:
– Een printer.
– Een schaar.
– Lijm.
– Draad of een ander touwtje.
– Mini slinger download ( klik hier om te downloaden ).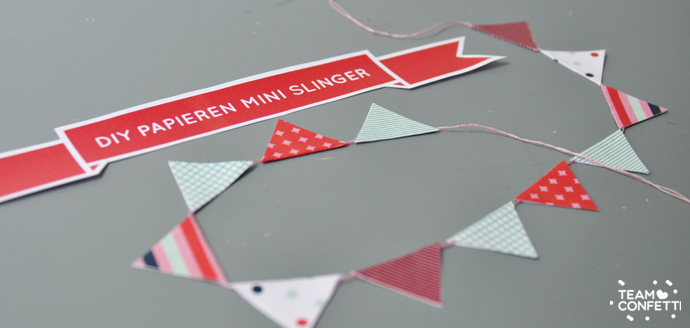 WERKWIJZE:
Knip een stukje draad af en knip ook alle ruiten (of de helft, hangt er vanaf hoe lang je je slinger wilt maken) voor de slinger uit. Vouw de ruiten in driehoeken. Doe wat lijm op de binnenkant van een driehoek, vouw om het touwtje heen en plak dicht. Herhaal dit totdat je een mooie slinger hebt.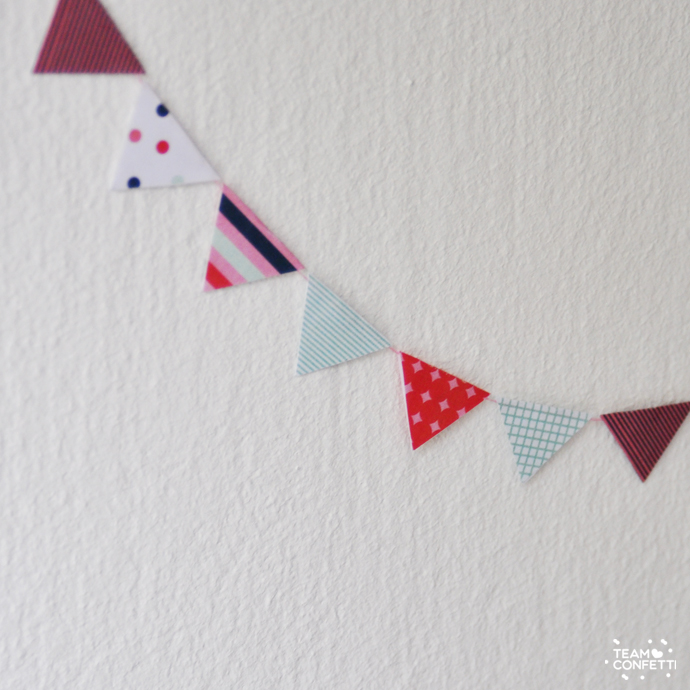 En je mini slinger is klaar voor gebruik! Ontzettend leuk als er iemand op school of je werk jarig is. Misschien ook leuk bij het inpakken van een cadeautje, in de auto of gewoon aan de muur omdat het kan.
Veel plezier met knutselen en schroom niet ons een foto te sturen als je met de mini slinger aan de gang gaat.