Het is twee weekjes geleden dat ik voor het laatst een confetti soap plaatste en dus heb ik meer dan genoeg meegemaakt voor een spannende aflevering. Zo at ik soep, kregen de katten een nieuw vlooienbandje en inspecteerde een geit mijn voeten. Onwaarschijnlijk interessant, let's go!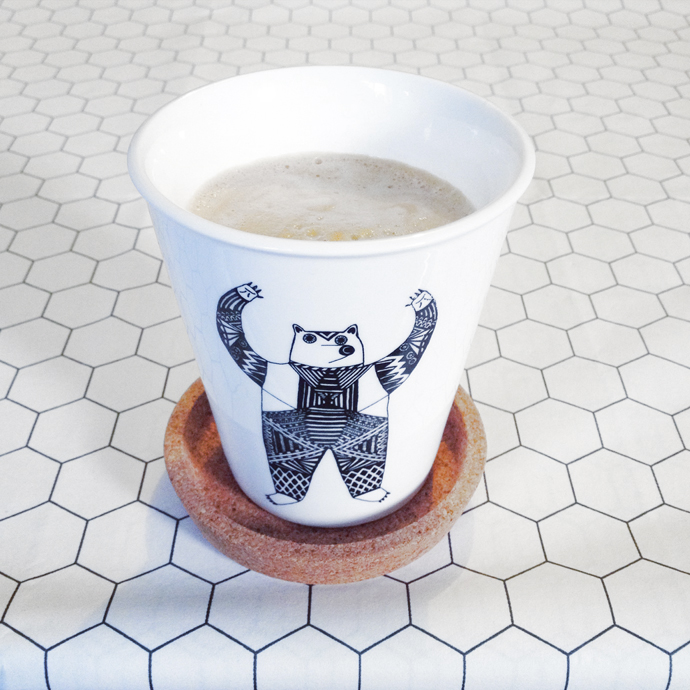 Koffie! Ik was altijd een theeleut, maar begin de magische krachten van koffie steeds meer te waarderen. Nog even sparen en ik kan een beter apparaat in huis halen dan onze oude Senseo…
Met een lunch via dagpas.nl (DE website voor cheapskates die in het noorden wonen) trakteerde ik Tom op een lunch bij De Boom. Lekkere soepjes en broodjes en binnen stond een funky verbaasde vos met zonnebril en vlinderstrik. Geslaagde lunch dus.
Na de lunch deden we boodschapjes op de markt met onze nieuwe boodschappentas van WAAR (gemaakt van rietsuiker, het kan allemaal tegenwoordig). We kregen tijdens het shoppen dorst (het was toen, unlike today, een hele warme dag) en Tom koos een flesje vrolijke frisdrank met eh, stukjes. Niet zo'n succes, haha. Maar hij zag er wel heel leuk uit (met een kermiskar op de achtergrond).
De dag erop (zondag) gingen we naar de dierentuin. Onze favoriete beestjes zijn de prairiehondjes en de geitjes. Waarschijnlijk omdat ze zo gezellig zijn en op alles kauwen wat ze tegenkomen. :)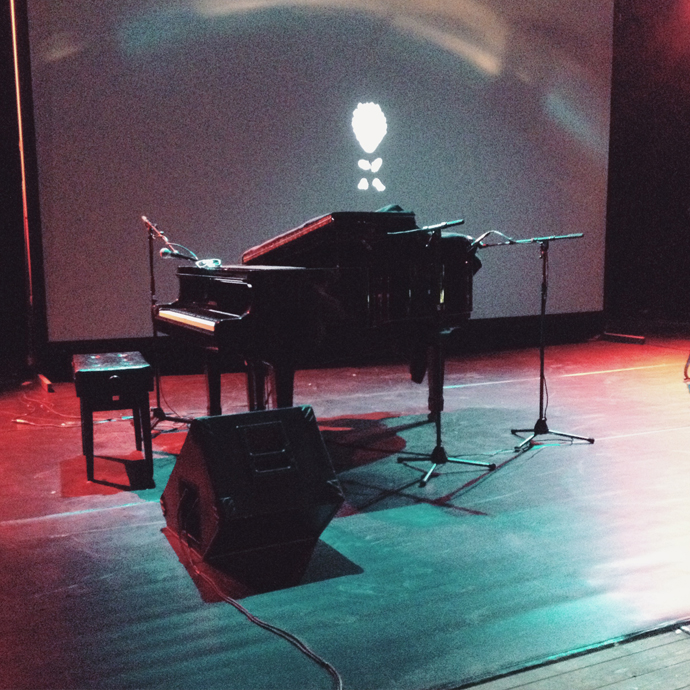 Zondagavond hadden we kaartjes voor een voorstelling tijdens Noorderzon (het leukste festival van Groningen). Het was een voorstelling van Daniel Koren, een YouTuber die met zijn filmpjes een voorstelling had gemaakt. Het was heeeeeel erg grappig en random en we zaten vooraan, dus ik kon alles zien, yay!
Vorige week maandag ging ik naar ShowUp, samen met Vera. Voor een beetje quality time en inspiratie. We hadden een hele gezellige dag met kaasfondue en trein-trouble. Ik blijf het jammer vinden dat alle Team Confetti members zo ver uit elkaar wonen, snif.
Een beetje droevig, alle bomen bij ons in de straat moesten gekapt worden omdat ze het riool gaan vernieuwen. Mo's favoriete klimboom had een roze stip terwijl alle andere bomen een gele hadden. Ergens hoopte ik dat die boom mocht blijven staan, maar nee hoor. Na een middag zagen, lagen alle bomen tegen de vlakte. We krijgen er volgens mij van die sneue takjes met zijwieltjes voor terug. Maar on the bright side, het is veel lichter in huis nu de bomen weg zijn…
Webshopbestellingen inpakken blijft een feestje. Er zijn flink wat daily planners verkocht, waaronder flink wat 3-packs. Ik hou daar wel van, lekker groot inslaan, beetje korting pakken en je helemaal SUF plannen. Yay!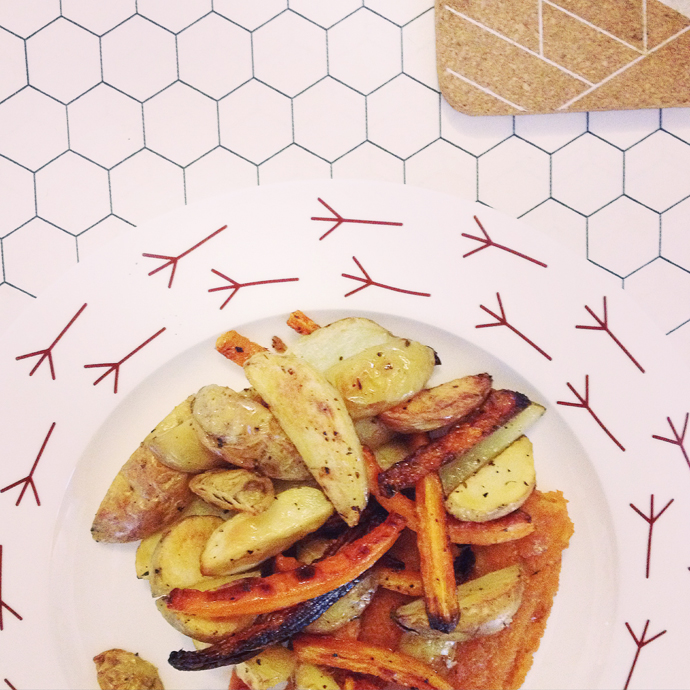 Het recept van Kathleen voor fish&chips eten we meerdere keren per week. So good! En zo makkelijk dat het bijna niet als koken voelt. :D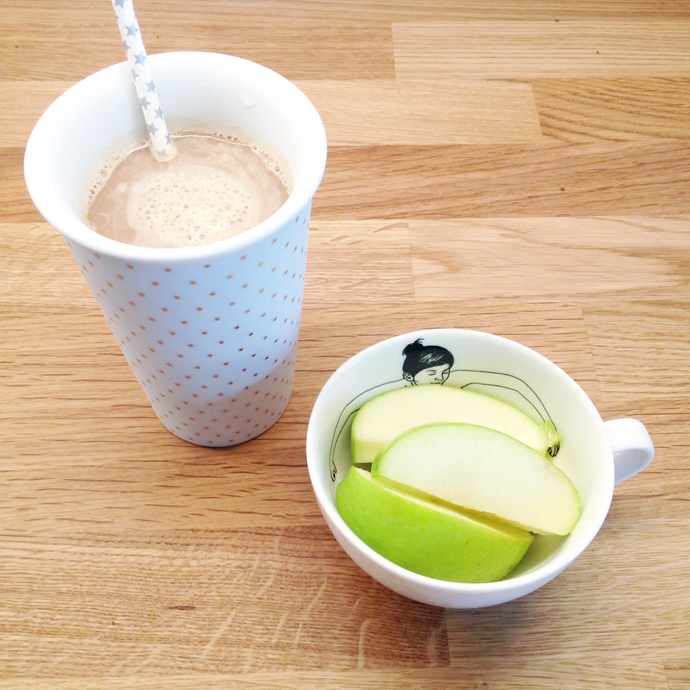 Ik ontbijt tegenwoordig uitgebreid met appel, crackers, kwark en (ijs)koffie. Een enorme vooruitgang voor mij. Hiervoor ontbeet ik vaak niet of met een koekje o.i.d., ahum. Het lijkt net alsof de mevrouw in het kopje een appel-bad aan het nemen is. Vond ik leuk.
We zijn de laatste tijd onze woonkamer een beetje vrolijker en lichter aan het maken. Meer kussentjes en een nieuw kleed. Het verdwijnen van de bomen buiten hielp hier ook wel bij, sad but true…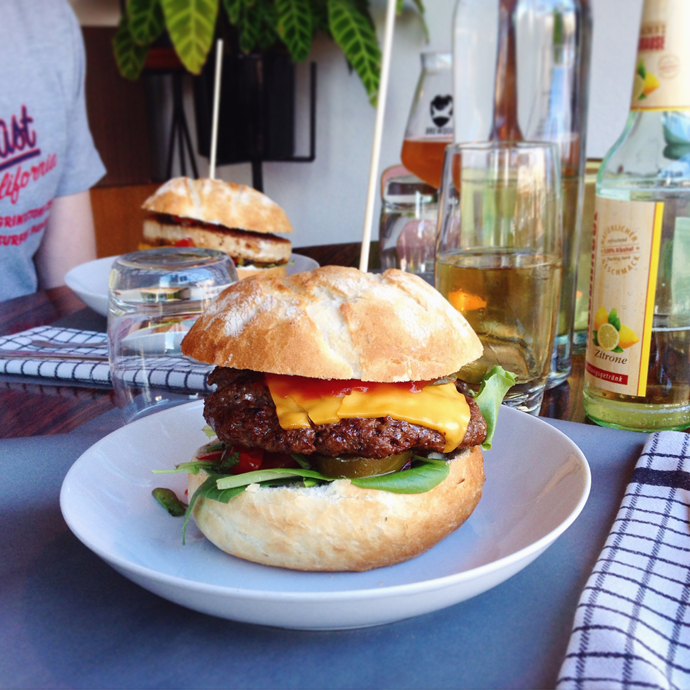 Nadat ze een MAAND dicht waren (ok, ok, ze verdienen ook wel een beetje vakantie) was ons favoriete restaurant Pernikkel weer open. YES! Tom en ik aten allebei een burger aan ons favoriete tafeltje bij het raam. And all was right in the world…
Voor €15 kochten we een lamp op Marktplaats (in Groningen, vandaar de auto-selfie) en hingen hem direct op. Ik word van zo weinig klusjes in huis zo chagrijnig als van lampen ophangen (al die snoeren passen bijna nooit onder het kapje, lamme armen, mini schroevendraaiers, op een hoge trap staan) maar hij hangt! Woohoo!
Nog meer home-improvement! Ik kocht een stoel bij Tuinland en spoot hem wit (lees er hier meer over). We hebben inmiddels de laatste twee witte stoelen en nog een zwarte (gaan we ook wit spuiten) in de aanbieding gekocht. Ik denk dat er binnenkort een photoshop-schets komt voor het eettafel-gedeelte. Het lijkt me fijn dat het daar net zo vrolijk en licht wordt als in onze woonkamer. :)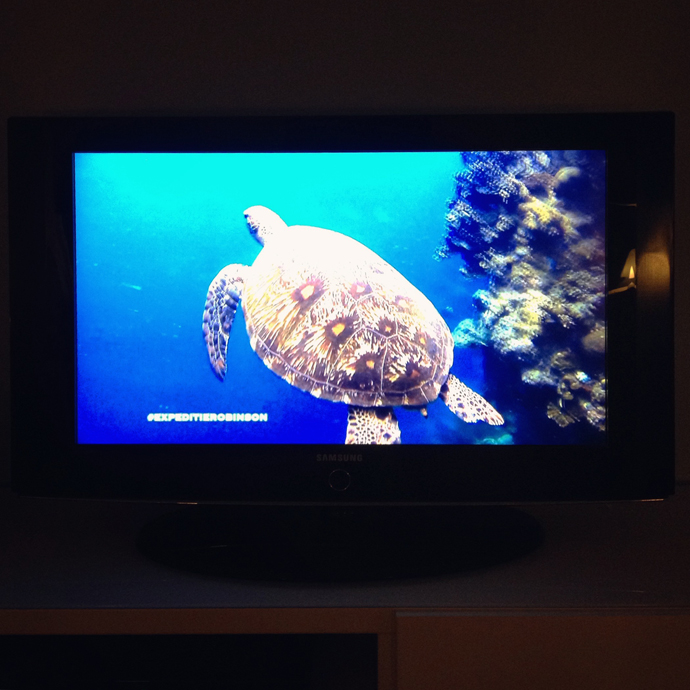 En hebben jullie allemaal wel naar Expeditie Robinson gekeken, afgelopen donderdag? Teske doet mee en dus zat ik te stuiteren voor de tv. Ik vind het zo waanzinnig dat ze a. mee mocht doen en b. het ook echt heeft gedaan! Tom en ik gaven eerlijk aan elkaar toe dat we het niet zouden durven (Tom haakte al af bij het stukje dat ze uit een helikopter het water in moesten springen, hihi). Wij schijtluizen zitten liever op de bank met onze katjes te gillen naar de tv. :D
KATTENBONUS!
Mo en Tetkees hebben een supersexy vlooienband gekregen (en een nieuwe krabpaal, opgehangen door yours truly, ik voelde me even heel klussig).
♥♥♥
Nog een fijne maandag y'all!
♥♥♥
Vind je het leuk om te zien wat ik de hele week uitspook? Volg Team Confetti dan op instagram.