Afgelopen week gingen we naar een vintage markt in Groningen, wrongen mijn katjes zich in alle bochten voor een mooie foto en probeerde ik de nieuwe Lush Halloween producten uit!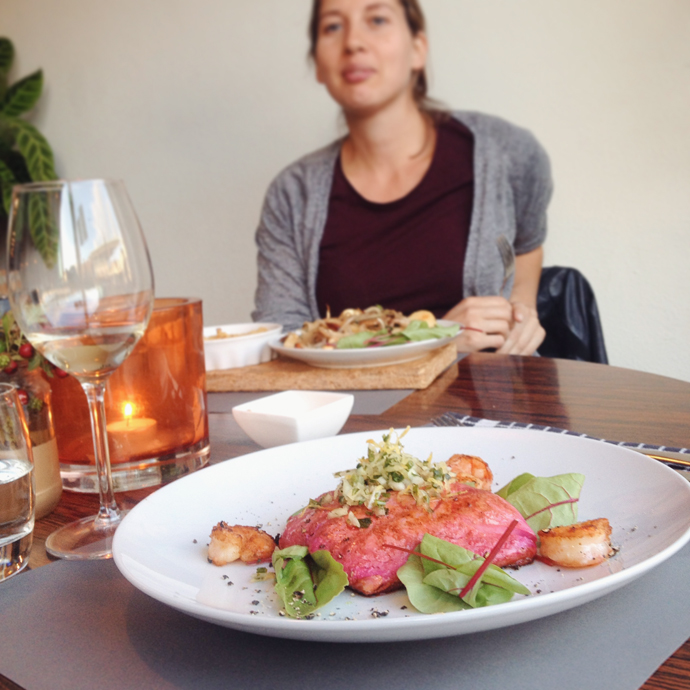 Vorige week vrijdag is het EINDELIJK gelukt om met Marieke (Ockels&co) af te spreken. Om de beurten moesten we steeds onze afspraak verzetten, maar drie keer (of misschien zelfs wel vier keer, ik ben de tel kwijt) is scheepsrecht! We aten uiteraard een hapje bij Pernikkel en kletsten elkaar de oren van ons hoofd. Dates met awesome bloggers zijn the best!
Wat volgde was een heerlijk productief weekendje. Mijn humeur gaat als een jojo op en neer de laatste tijd en meters maken in huis is wat ik dan het liefste doe om weer vrolijk te worden. We schilderden kastjes en spoten stoelen wit. BAM!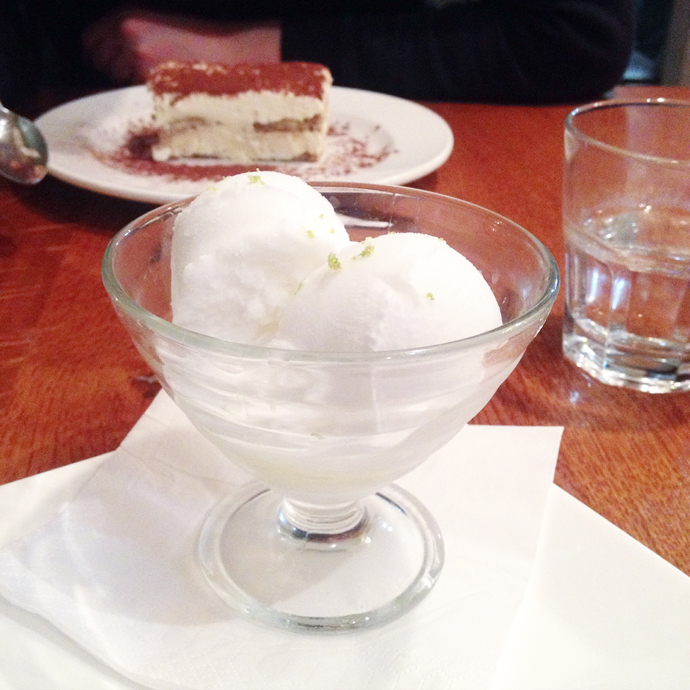 Zaterdagavond trakteerden we onszelf op een fancy dinner bij op en top Italiaans restaurant Da Vinci. We zaten vlakbij de keuken en dat was een feest op zich. 'Vito! Pronto! Prego!' En er werd theatraal in de lucht geklapt als er een gerecht geserveerd kon worden. We waren er al minstens vijf jaar niet geweest (het zit ook een beetje verstopt) maar we gaan er vast gauw weer terug. So much fun and good food!
Op zondag ontbeten we (bij Pernikkel, moet ik het er nog bijzeggen, jullie herkennen het interieur inmiddels al wel) met vrienden. Daarna deden we een rondje over de Klein Berlijn markt waar we een geweldige bak met plantjes scoorden. Het was suuuuuperdruk, maar er was een heel leuk aanbod. Wat mij betreft: elke maand. Kom op Groningen, als Berlijn dat kan, dan kunnen wij dat ook!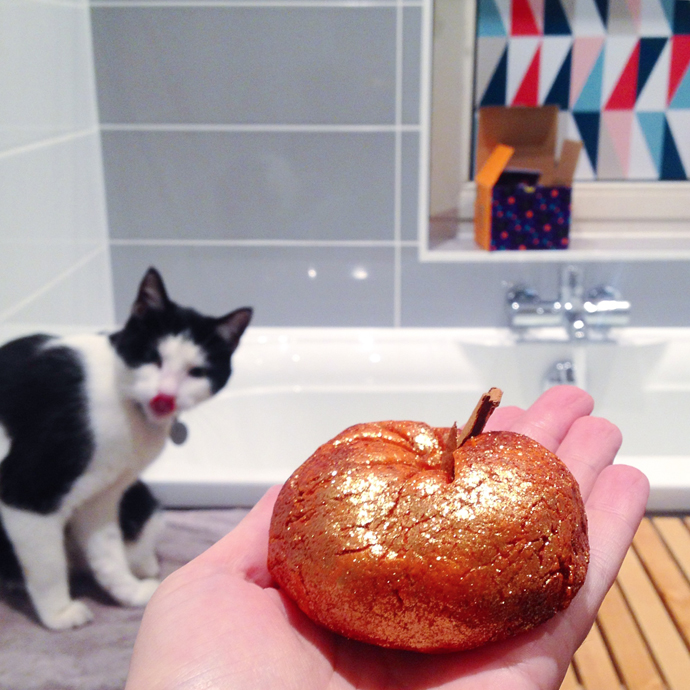 Na een lang weekend fun en klussen, sloot ik de zondag af met een warm bad en een heeeeeerlijk geurende bubble bath van Lush (de nieuwe Halloween/Winter collectie ligt NU in de winkels!). Nog meer Lush nieuws: Mo is officieel Lush MO-del. Get it? Hij heeft niet een, maar al TWEE keer geshined op het instagram account van Lush. Famous kitty!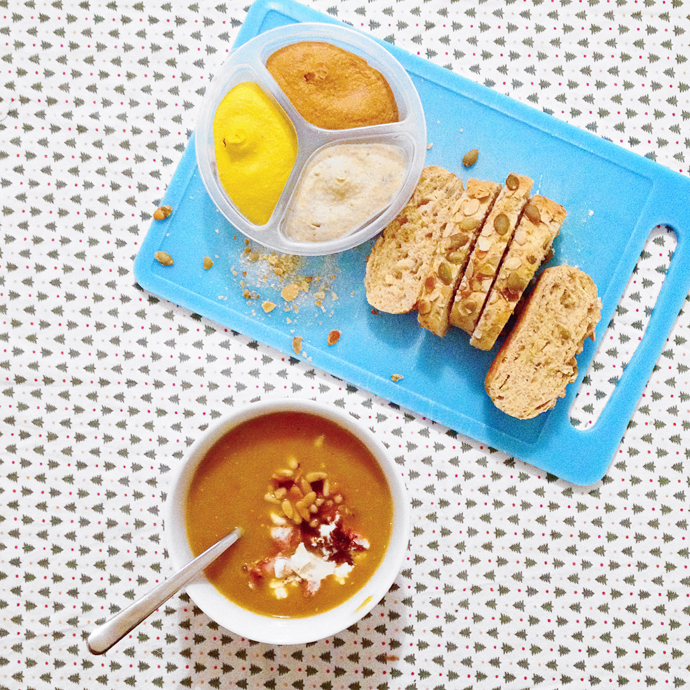 Maandag en dinsdag werkte ik stevig aan de blog zodat ik woensdag een gezellig dagje met mijn moeder kon hebben en donderdag wat uurtjes in de agenda kon steken. Werken liep een beetje uit en daarom zat ik pas om half negen aan een kommetje soep met brood. Maar ik heb er wel plezier van gehad de rest van de week. Geen gestress en genoeg tijd om andere dingen te doen.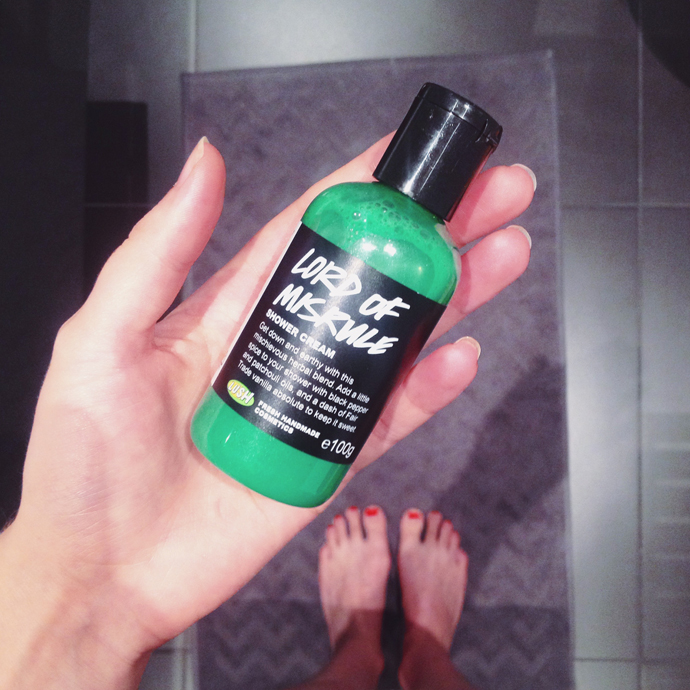 En tussendoor meer Lush Halloween producten 'testen'. Oftewel dansen onder de douche met superlekkere groene douchegel. O djeez, wat ruikt dat toch lekker. De winterse producten van Lush zijn mijn favoriet van het hele jaar omdat ze en heel kruidig en heel fris ruiken. Deze showergel blijft ook lekker hangen op je huid. I like!
Donderdagavond gingen Tom en ik winkelen. Uhu, winkelen. Voor woonspul. We hebben onze woonkamer flink opgeruimd en alles waar we niet meer blij van werden, gedoneerd aan de kringloopwinkel. Dus er is weer ruimte voor wat nieuws wat we echt mooi vinden. Alleen moeten we altijd overal over nadenken, hihi. We vonden wat bits and pieces, maar de rest hebben we even laten bezinken…
Vrijdag werkte ik met mijn DIY laptopje op de bank samen met beenwarmer Tetkees. Kopje thee en een paar stukjes Tony erbij en lekker tikken. De beenwarmer had wel wat goed te maken, want hij had die ochtend de oordopjes van mijn iPod kapotgebeten. Terrortetkees strikes again! Verder vernielen onze poesjes bijna niks (ze hangen altijd braaf aan hun krabpaal) maar ik moest even hard afkicken van mijn audiobookverslaving. Ik bedoel, de vaatwasser uitruimen en het bed opmaken ZONDER The Hitch hikers guide to the galaxy (mijn laatste crush)?! Niet te doen…
KATTENBONUS!
♥♥♥
Vind je het leuk om te zien wat ik de hele week uitspook? Volg Team Confetti dan op instagram.