Vorige week liet ik jullie zien hoe mijn winter capsule wardrobe eruit zag (ongeveer). En vandaag gaan we nog even door met de capsule wardrobe fun! Waar en hoe kun je bijvoorbeeld het beste tweedehandskleding shoppen en waarom kun je beter uit de fast fashion trein stappen? Tenslotte heb ik een paar hele mooie kledingstukken in mijn kast hangen die jullie kunnen kopen!
CAPSULE WARDROBE & FAIR FASHION
Zoals jullie inmiddels vast wel weten, doe ik héél hard mijn best om alleen fair fashion te dragen. Dat doe ik voornamelijk door tweedehands kleding te kopen (hergebruik vermindert de druk op de fast fashion industrie) en kleding van merken die hard hun best doen op eerlijke werkomstandigheden en duurzaamheid. Op mijn winterjas na (die van mij is van Seasalt Cornwall, die zijn heel goed bezig op het gebied van fair fashion), is alles wat ik kocht tijdens de winter update tweedehands. Dat klinkt lastig, maar het is heel goed te doen. Daarnaast is het vaak een stuk goedkoper dan nieuw kopen. Het meeste kocht ik via United Wardrobe (daar zat af en toe wel een missertje tussen geef ik toe) en de rest in tweedehands kledingwinkels of Marktplaats. Er is onvoorstelbaar veel tweedehands kleding te koop en ik heb een paar goede tips die je op weg kunnen helpen als je ook meer tweedehands zou willen kopen:
Online tweedehands kleding kopen:
1) Maten kunnen heel lastig in te schatten zijn met online kleding kopen en vaak kun je het niet terugsturen. Kijk dus eerst naar welke merken er al in je kast hangen en welke maat daar op staat. Zoek naar diezelfde merken op bijvoorbeeld Marktplaats of United Wardrobe en kies iets in jouw maat.
2) Vraag aan de verkoper of hij/zij een foto kan leveren waarop hij/zij het aan heeft. Het is dan makkelijker om te zien hoe iets valt en of jouw lichaam een beetje lijkt op het lichaam van de verkoper. Dit klinkt een beetje raar, maar op bijvoorbeeld United Wardrobe is dit een vaakgestelde vraag.
Kleding kopen in tweedehands winkels:
1) Neem er de tijd voor. Op het eerste gezicht kan het lijken alsof er niks voor je bijzit, maar met een beetje scannen over de rekken ga je niks vinden. Ga alle rekken af en verschuif kledinghanger na kledinghanger zodat je álles hebt gezien. Zo heb ik al een paar keer een juweeltje op de kop getikt.
2) Als je de keuze hebt, ga dan naar een winkel waar de kleding op maat hangt. Dit scheelt veel tijd en maakt het winkelen leuker.
Als je tweedehandkleding toch nog een beetje 'vies' vindt: was alles meteen zodra je thuiskomt en gooi er wat extra wasverzachter of een spray van je eigen parfum tegenaan. Als het naar jou ruikt, dan is het van jou, klaar.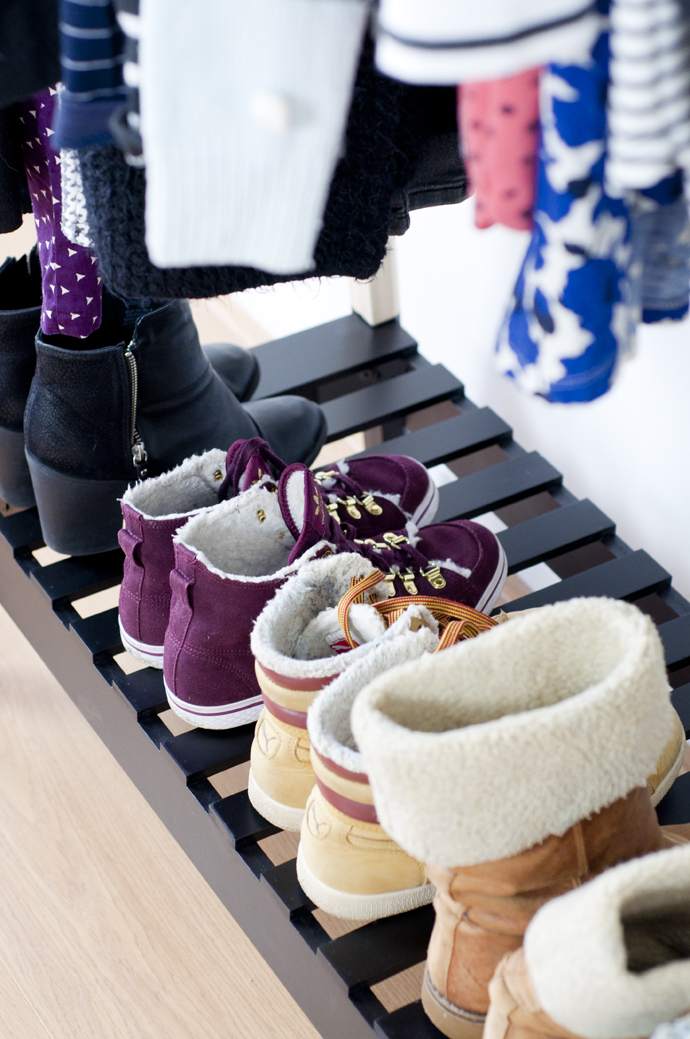 FAIR FASHION IN PLAATS VAN FAST FASHION
Elke twee weken een nieuwe collectie, dat is nou fast fashion. De kledingindustrie weet hoe leuk wij het vinden om er leuk uit te zien en er weinig voor te betalen en daarom zorgen ze elke twee weken voor nieuwe kleding in hun winkels. Je hoeft niet geniaal te zijn om te bedenken dat als wij er niet voor hoeven te betalen, er voor iemand anders een prijskaartje aan hangt… Voor meer info over hoe simpel én ingewikkeld het is, raad ik van harte deze documentaire serie aan.
Om de druk op fast fashion iets te verminderen kun je a) fair fashion kopen b) minder fashion kopen of c) tweedehands fashion kopen. Ik combineer alledrie maar doe één van deze dingen en het scheelt meteen. Een betere wereld begint bij jezelf toch?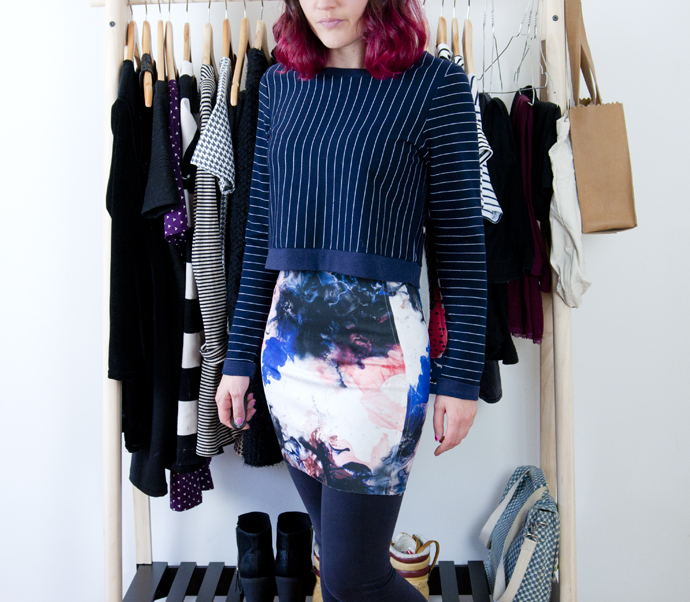 SHOP MY CLOSET
Zoals ik al zei: niet alles is een hit wat je koopt. But one man's trash is another man's treasure. Hieronder een paar leuke kledingstukken die me niet goed passen of niet goed bij de rest van mijn capsule wardrobe aansluit. Zit er iets voor je tussen? Klik dan hier om naar mijn mini shop bij United Wardrobe te gaan. De prijzen daar zijn inclusief verzendkosten.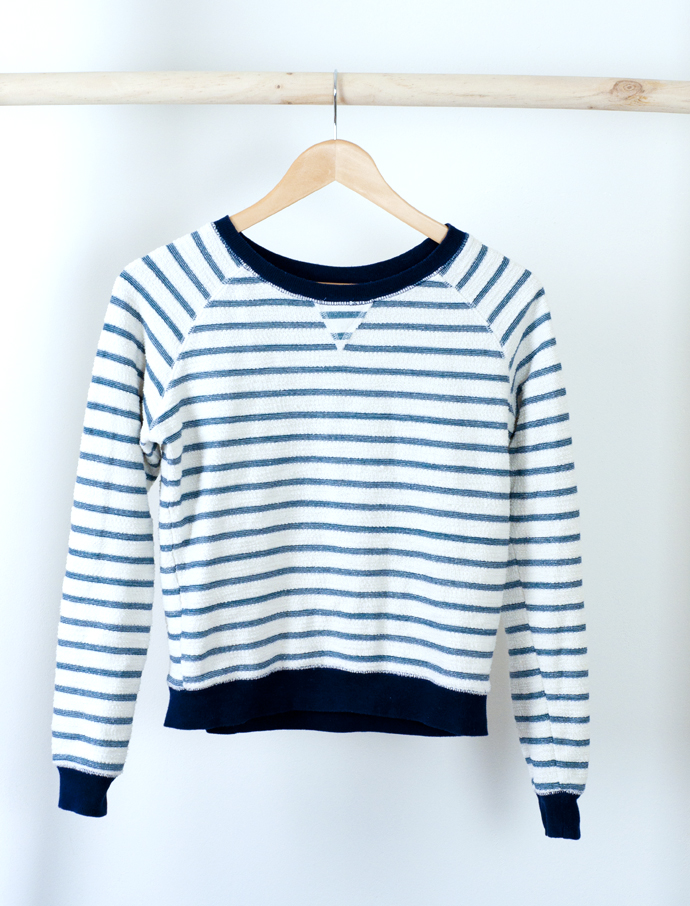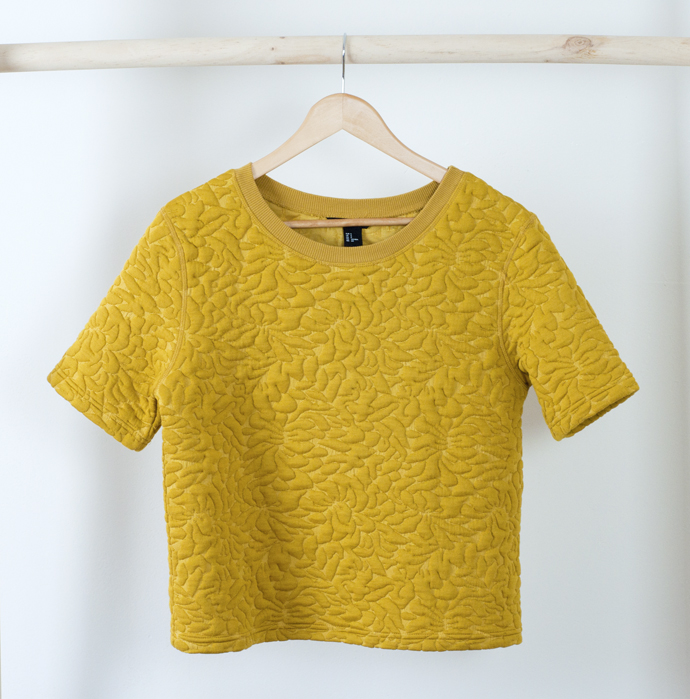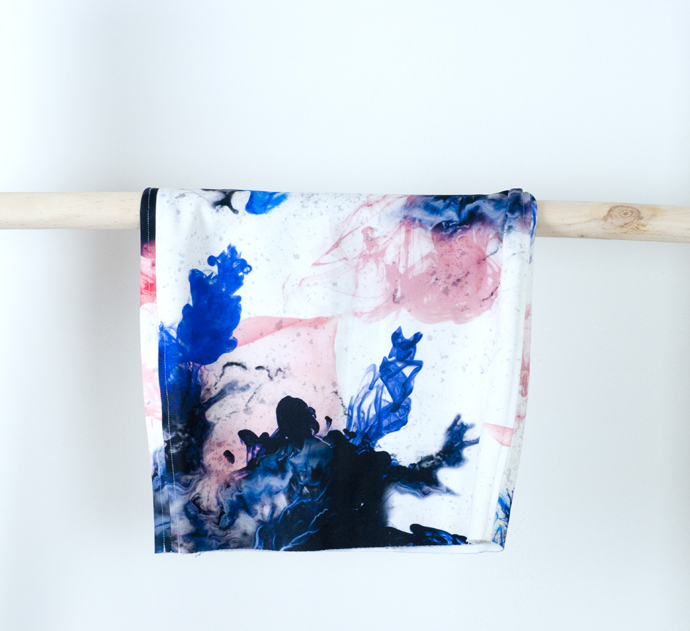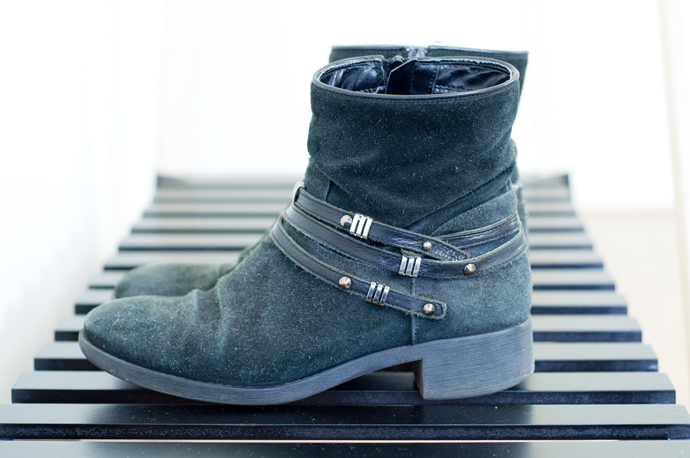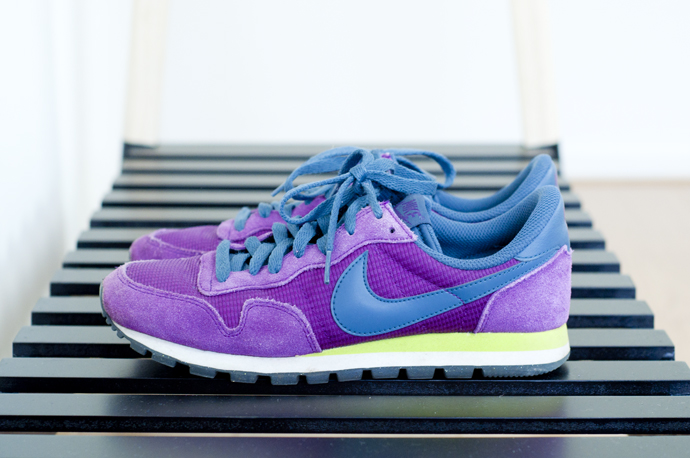 ♥♥♥
Ik ben heel benieuwd: wie wil er nog meer een capsule wardrobe?