Sorry dat het maar weer eens over baby's gaat. Maar ik zit er nog middenin, dus mijn hoofd is er nog een beetje vol van. Daarbij is dit artikel juist voor mensen zonder (of hele ouwe) kindjes die binnenkort (of ooit) op bezoek gaan bij vrienden of familie die onlangs hebben geworpen. Waar doe je die mensen nou écht een plezier mee? Ik ga het je vertellen!
NIET KOPEN
Allereerst ga ik heel ongezellig melden wat je naar mijn mening beter niet mee kunt nemen op kraambezoek. Want de dingen die je beter niet kunt kopen, dat zijn nou net de dingen die het leukst zijn om te shoppen. En dat is babykleding en grote items die pas over meer dan een jaar te gebruiken zijn door de baby in kwestie…
Er bestaan bijna geen leukere dingen om te kopen dan babykleding. Zelfs als je never ever van plan bent om je te gaan voortplanten is het leuk om een ommetje te maken door de babykleding afdeling van een H&M of een HEMA. Het is namelijk TE SCHATTIG VOOR WOORDEN. 'Maar' hoor ik je denken 'babykleding is toch juist heel handig om te hebben?' 'Dat kind moet toch wat aan als het wordt geboren?' Helemaal waar. Maar het is ook een van de weinige dingen die leuk zijn om te kopen voor de ouders to be. Ik vond bijna niks leuk om te kopen, behalve lieve en handige pakjes voor het groeiende kindje in mijn buik. Gun het die jonge ouders dus dat ze zélf mogen kiezen wat ze hun krijsende baby na een nacht niet slapen aantrekken. Voordat je gaat huilen, ik heb een paar uitzonderingen op deze regel die je bij de kraamcadeau-tips zult tegenkomen, er is dus toch nog hoop!
Naast babykleren kopen is het ook heel aantrekkelijk om een beetje indruk te maken en met iets groots binnen te komen zoals kindermeubeltjes of een schreeuwerig speeltoestel. Maar baby's kunnen in de eerste maanden van hun leven helemaal geen flikker en alhoewel je best veel moet kopen om voor zo'n kleintje te kunnen zorgen, is er niet veel voor nodig om ze te vermaken. Met wat aandacht, een yogamat en een paar hydrofiele doeken kom je een heel eind. Dat scheelt een woonkamer waarin je je nek breekt over de (door)gegeven gigantische babyspullen…
Nu het party pooper gedeelte van dit artikel erop zit, kunnen we door naar positievere zaken:
10 AWESOME KRAAMCADEAU'S: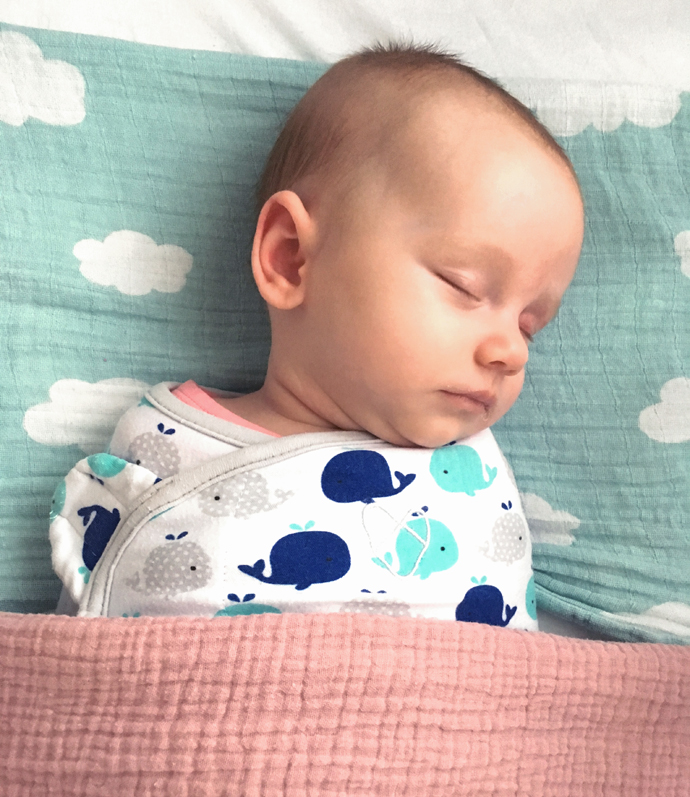 #1 Swaddle me inbakerzak. (Of iets anders waarmee je baby's in kunt pakken zodat ze lekker kunnen slapen). Kiki is niet een makkelijke slaper en toen we er op een nacht he-le-maal doorheen zaten terwijl ze de hele tent bij elkaar krijste, riep ik opeens: 'volgens mij hebben we nog ergens zo'n inbakerzakje liggen!'. Ik had het ding voor €5 op marktplaats gekocht en het zijn de beste €5 die we uit hebben gegeven aan babyspullen. In plaats van zichzelf elk kwartier wakker te meppen en het weer op een huilen te zetten, lukte het haar opeens om een paar uur achter elkaar te slapen. Je hebt dit soort zakjes in allerlei soorten en maten maar van de swaddle meyco weet ik dat ie werkt, makkelijk is in gebruik en nieuw (of tweedehands) zijn ze heel betaalbaar. Het perfecte kraamcadeau!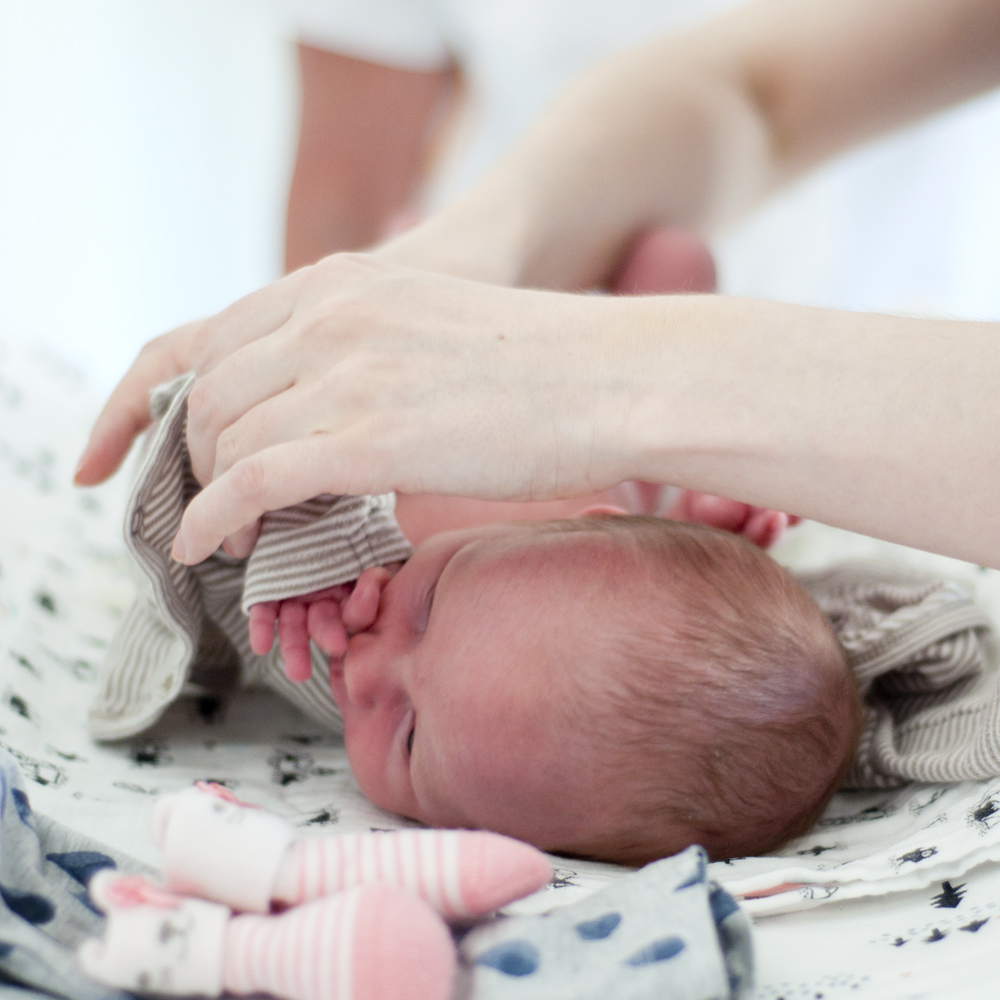 #2 Overslag rompers in de kleinste maat. Ha! Kleding! Nu spreek ik mezelf tegen hè? Dit is een uitzondering omdat je het a) niet ziet (het is ondergoed) en b) elke nieuwe ouder hier een setje van in huis zou moeten hebben. Het is namelijk een enorm gekloot om een baby kleding aan te trekken, helemaal als die kleding óver het hoofdje aan moet. Wil je een boze baby? Trek het dan eerst een gewone romper aan en daarna een truitje zonder knoopjes. Dan is het feest hoor. Overslag rompers kun je als het ware om een baby heen wikkelen en dichtknopen zonder dat het over het hoofdje moet. Nog steeds gedoe, maar meestal gaat dat zonder huilen. En een baby die niet huilt is goud waard.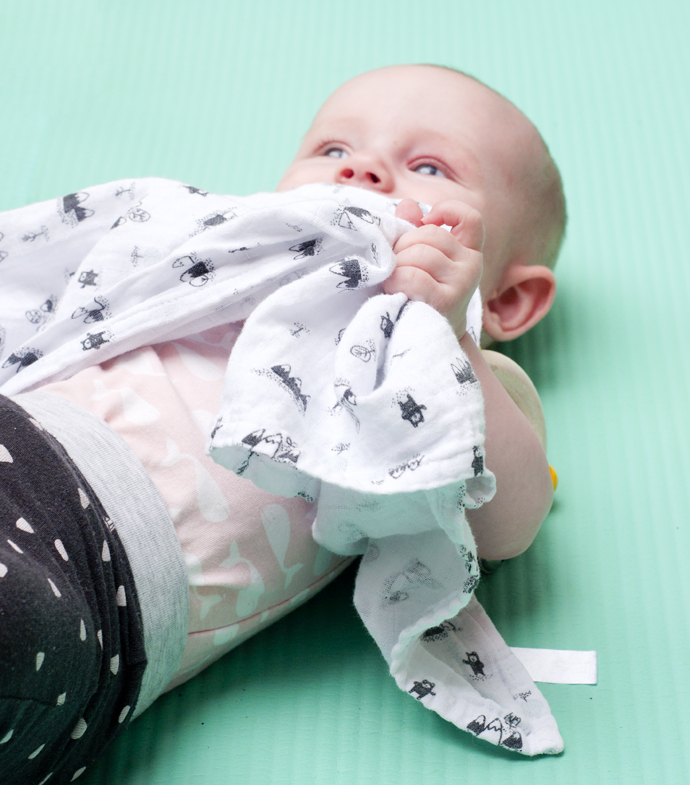 #3 Hydrofiele doeken. Iedereen zei toen ik zwanger was: daar kun je niet genoeg van hebben. Nou klopte er heel veel niet wat men tegen me zei toen ik zwanger was(het duurde heel lang voordat ik het 'allemaal waard vond' en het eerste trimester vond ík dus wel het zwaarst van de drie), maar hydrofiele doeken, daar hadden ze wel echt gelijk in. Wij hebben er denk ik een stuk of twintig en omdat we iedere dag wassen, kan dat precies. Als je dus een setje hydrofiele doeken meeneemt als kraamcadeau, is het bijna onmogelijk dat ze niet gebruikt gaan worden. De zachtste doekjes die wij hebben zijn van Done by Deer (biologisch katoen). El Kikerino vind het ook machtig speelgoed, kotsen en spelen tegelijkertijd, fabulous!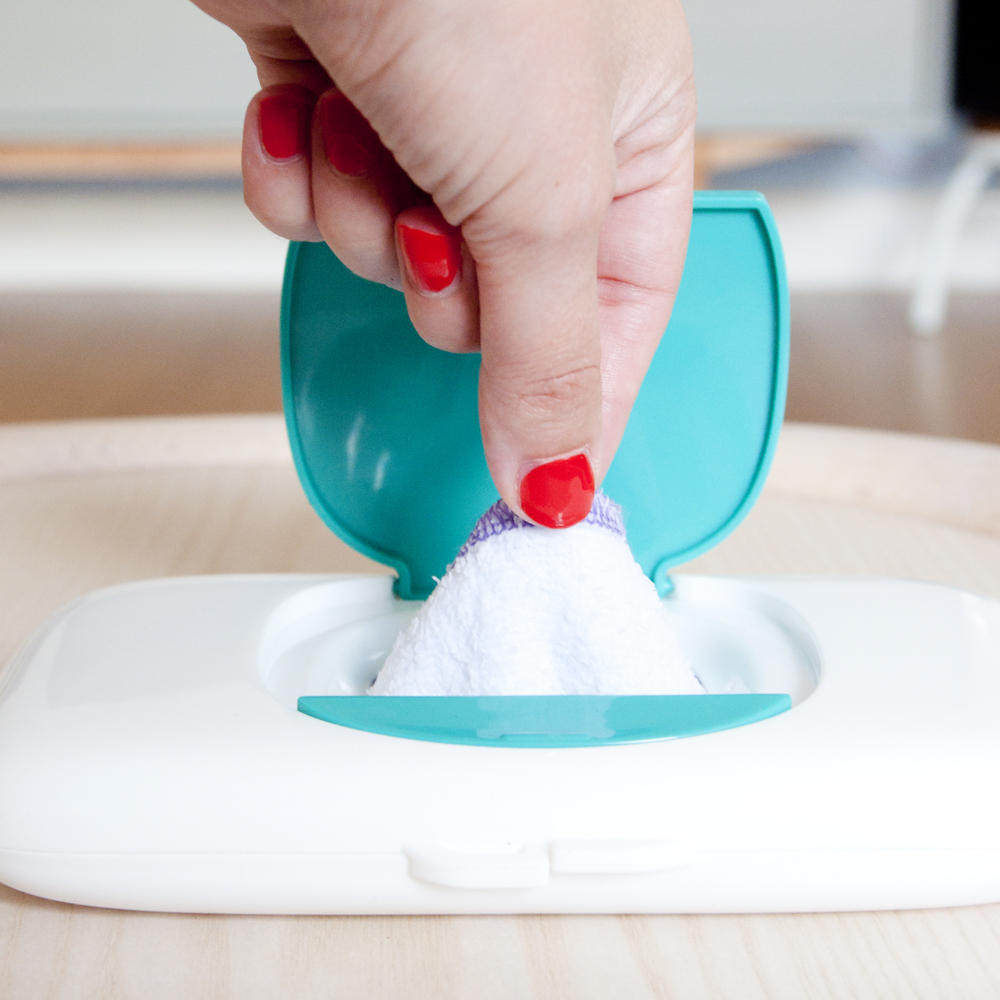 #4 Wasbare billendoekjes. Ok, je moet even de inschatting maken of de nieuwe ouders geschikt zijn voor dit cadeau, maar Tom en ik vinden persoonlijk dat iedere ouder hier wat mee kan. Een heel setje neemt evenveel ruimte in als een paar sokken, ze maken véél beter schoon dan wegwerpdoekjes, er zit geen zeep of andere troep in en als je ze regelmatig wast, hoef je nóóit meer wegwerp te kopen (ok misschien voor onderweg). Je hoeft dus geen hippie te zijn om de voordelen van deze doekjes te kunnen waarderen. We hebben meerdere soorten geprobeerd maar die van Billies Box zijn favoriet. Worden altijd weer mooi schoon en blijven zacht! O en een billendoekjeshouder voor onderweg is ook SUPERHANDIG.
#5 Wee Gallery stoffen boekje. Naast kinderkleding is speelgoed een heel populair item om te geven, net als boeken. Dit is een combinatie. We hebben zelf een Wee Gallery boekje gekocht en er eentje cadeau gekregen en het is één van de eerste speelgoedjes waar Kiki iets mee kon en hij staat na vijf maanden nog steeds in de top 3. De plaatjes die erop staan hebben heel veel contrast, dus voordat ze het kunnen bevoelen, kunnen ze er al naar kijken. Zodra hun handjes ook maar ergens aan kunnen voelen of grijpen dan is dit boekje ook helemaal perfect. De eerste 'pagina' knispert als je erin knijpt en omdat het zo licht is en makkelijk vast te pakken, kan een baby er meteen mee aan de slag. Oh, en hij is ook nog eens mooi om naar te kijken voor volwassenen. Bonus!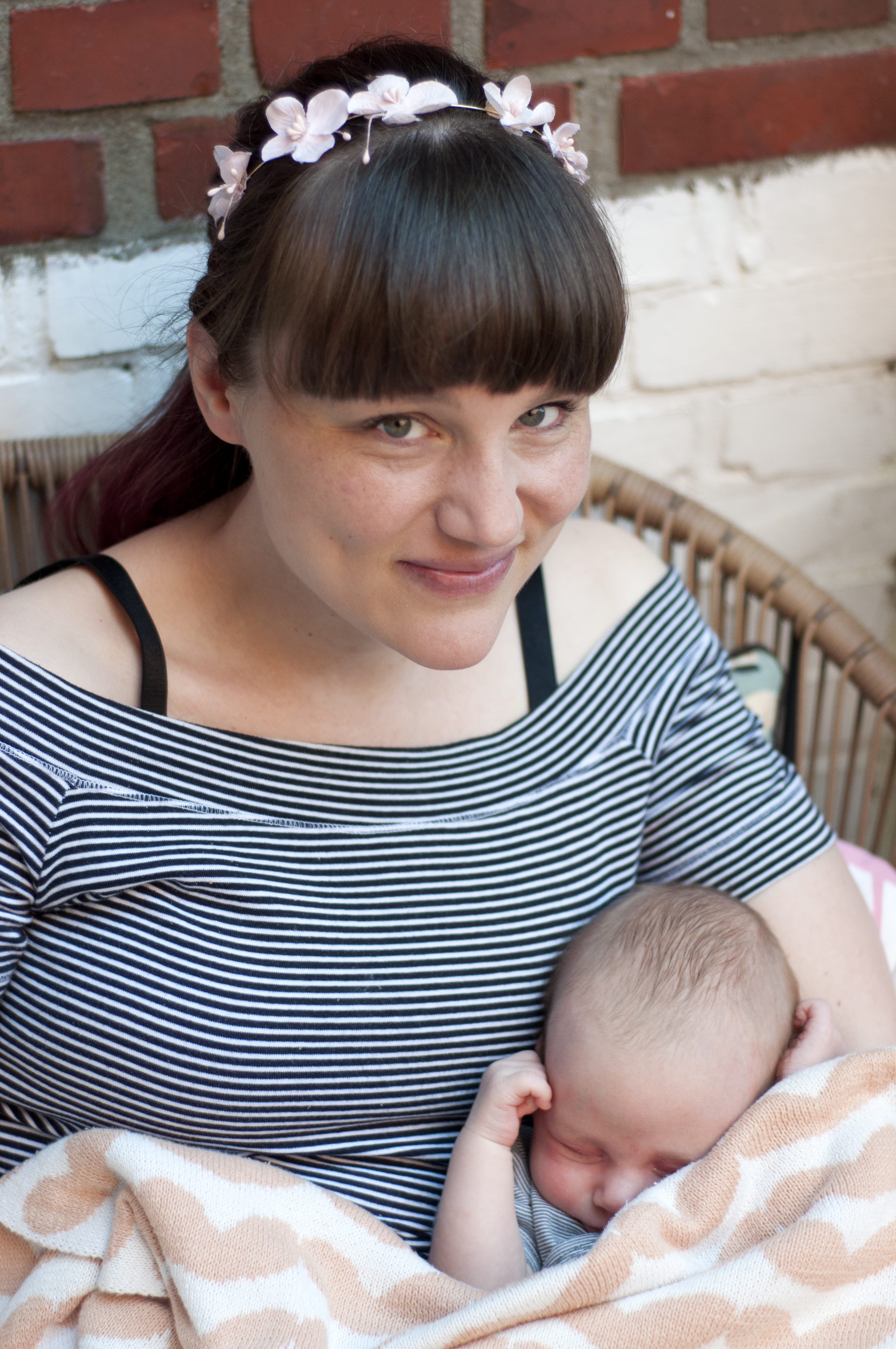 #6 Babydeken. Net zoals hydrofiele doeken is het fijn om in iedere ruimte een fijne babydeken te hebben liggen. Voor in bed, in de kinderwagen, op de bank of in de box. Kiki is een hele aanhankelijke baby en als slapen in bed niet lukt, dan slaapt ze graag op ons. Heel fijn om dan een dekentje te hebben wat je op de bank over haar heen kunt trekken zodat ze kan doorsoezen en het lekker warm heeft. Een gebreide babydeken van biologisch katoen is het fijnst, in ons huis wordt dat ook wel 'the magic blanket' genoemd. Omdat ze nergens zo lekker onder slaapt als dat dekentje…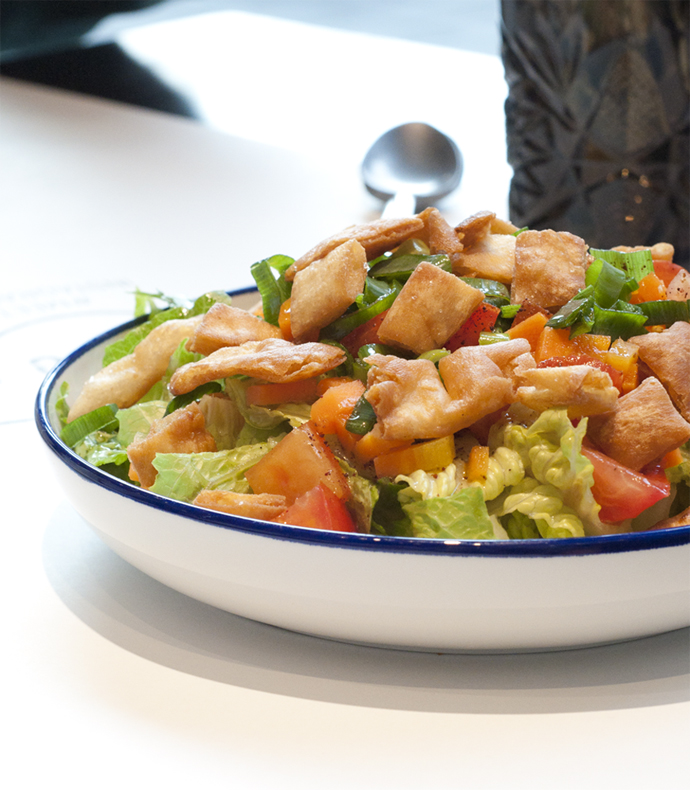 #7 Eten. Vooral in de eerste paar weken is het moeilijk om voor een nieuwe baby te zorgen, laat staan voor jezelf. De schalen lasagne, rendang en maaltijdsalade's die vrienden en familie ons toen brachten, waren goud waard. Wel belangrijk: alleen langs brengen en niet blijven plakken! Alleen als je oprecht naar binnen wordt uitgenodigd de drempel oversteken. Anders aangeven, feliciteren EN WEGLOPEN.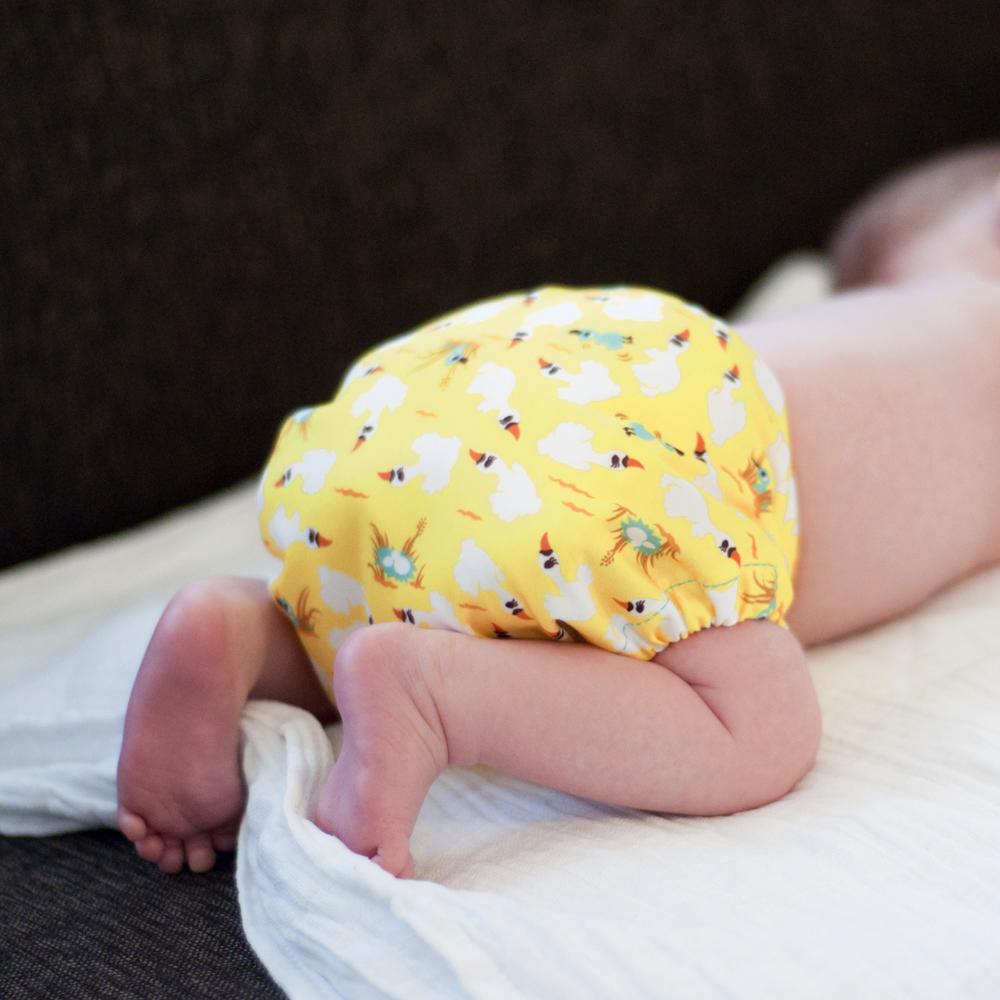 #8 Verzorgingsproducten. Zoals billencreme, zonnebrandcrème (in de zomer), badolie of bepanthen (kun je OVERAL op smeren, ook op mama). Want dat komt altijd van pas en het neemt niet veel ruimte in. Zelfs al zijn de nieuwe ouders al voorzien, dat spul raakt best snel op en dan is het handig om een backup te hebben staan.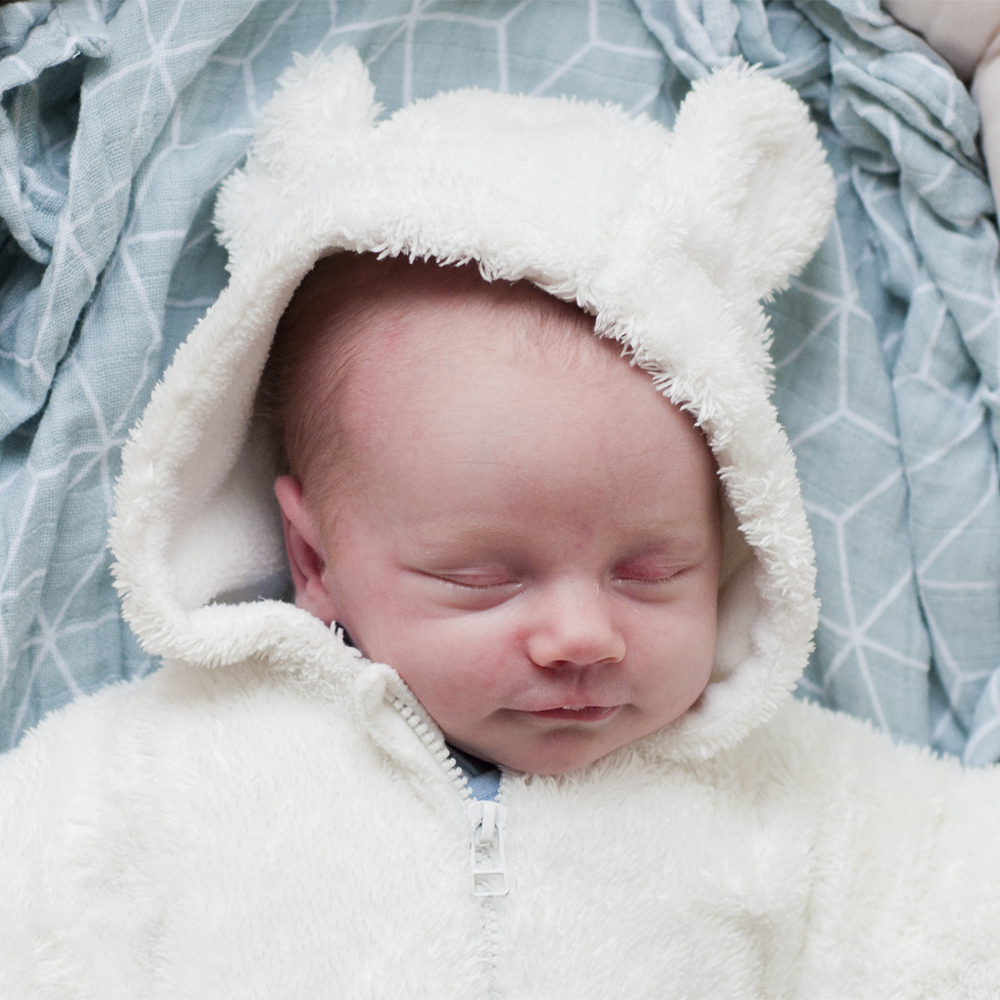 #9 De lievelingskleertjes van je eigen kroost. Uitzondering nummer twee op de geen-kleding-regel. Als je kleding hebt waar je eigen baby uit is gegroeid en dat je zelf met liefde hebt gebruikt omdat het jouw kleintje zo mooi stond, het heel comfortabel was en handig in gebruik, vraag dan of de nieuwe ouders daar interesse in hebben. Stuur van tevoren een foto op met wat je nog hebt liggen en laat ze zelf iets uitkiezen. Mijn overbuurvrouw kwam zelf met 'het lievelings t-shirt van Stien' aan en alhoewel het nog even duurt voordat Kiki het past, koester ik het nu al. Zoiets is zoveel meer waardevol dan een gloednieuwe set uit de winkel…
#10 Iets van het verlanglijstje. De verassing is er dan natuurlijk een beetje af maar het is heerlijk als mensen iets meenemen wat je echt nodig hebt of wil hebben. Want babycrap is duur en het is zeer prettig dat iemand anders dat driedubbele pak luiers of die badcape voor je regelt in plaats van een zuurstokroze pakje dat niet meer in de kledinglade past.
♥♥♥
Namens alle nieuwe ouders, alvast bedankt voor de leuke en handige cadeautjes die je mee gaat nemen op je volgende kraambezoek. Kusjes, the mother you love to hate.
♥♥♥