Team Confetti gaat verhuizen! Maar voordat we vertrekken moeten we ons huidige huis nog verkopen. En dus wordt er weer ouderwets geklust in huis. Want ons huis moet natuurlijk wel een beetje netjes Funda op. En totdat we verhuizen kunnen we er dan zelf ook nog een beetje van genieten. Het grootste klus projectje was de hal en daar heb ik speciaal voor jullie een leuke before and after van gemaakt.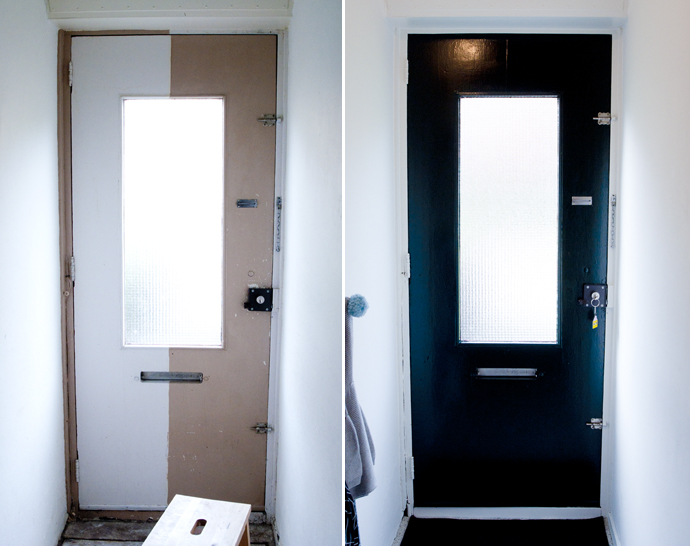 Om maar meteen met de deur in huis te vallen (HAHA IK BEN ZO GRAPPIG): de voordeur! De vorige bewoners zijn creatief geweest met steunkousroze verf en hadden schijt aan afplak-tape. Resultaat: horror. Waarom we bijna zes jaar hebben gewacht om deze over te verven, ik weet het niet, maar het is eindelijk gebeurd!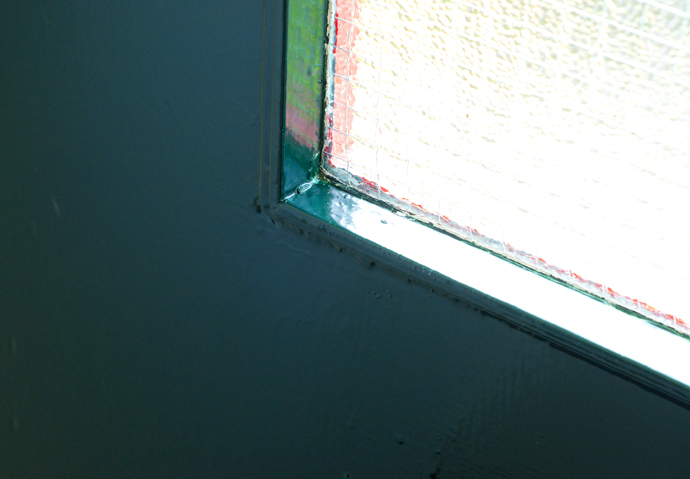 We gingen voor klassiek donkergroen. Omdat we dachten dat iedereen dat wel mooi vindt én het past mooi bij de hangplantjes (die zie je zo) en de bruine vloerbedekking op de trap die te duur was om te vervangen. Een echte make-it-work-moment dus.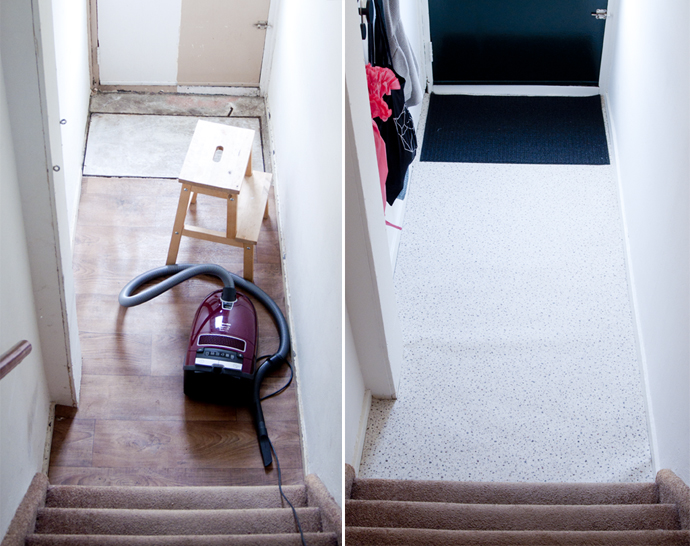 En op de vloer: een nieuw vinyltje en een nieuwe deurmat. Het is geen sexy materiaal, maar aangezien je altijd bij het luik moet kunnen om onder de vloer te kunnen komen en vloerbedekking bij de voordeur écht geen goed plan is, was een mooi plastic printje op de grond de enige optie.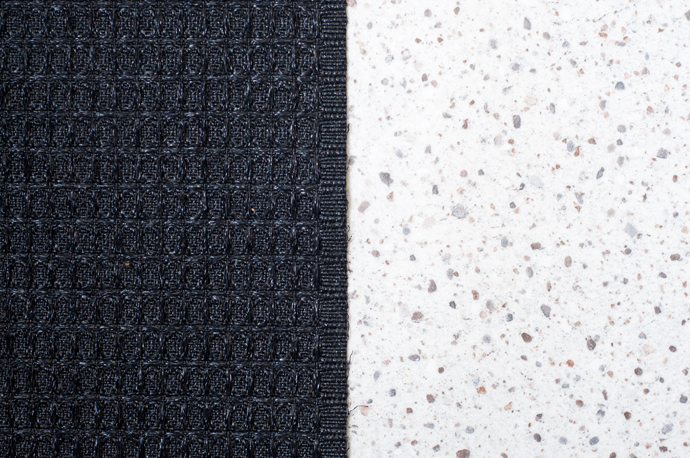 We noemen het 'a poor man's terrazzo'. Glorious!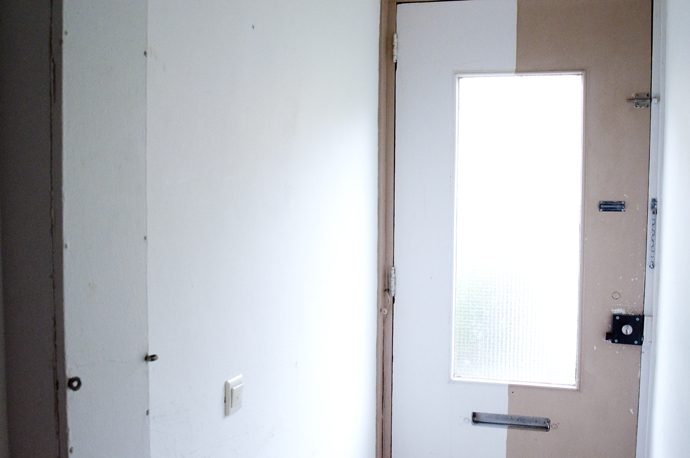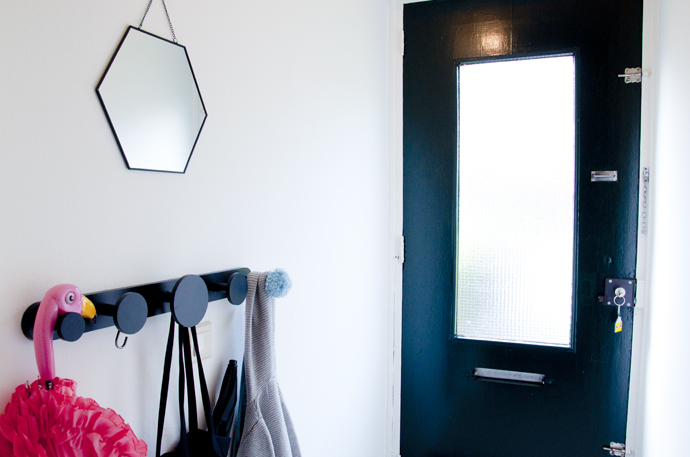 Op de muur was het een kale boel en het zat er ook vol strepen en vlekken van toen Tom zijn fiets er nog neerzette. Een laagje latex en wat leuke haakjes plus spiegel maken het meteen wat sfeervoller én heel praktisch.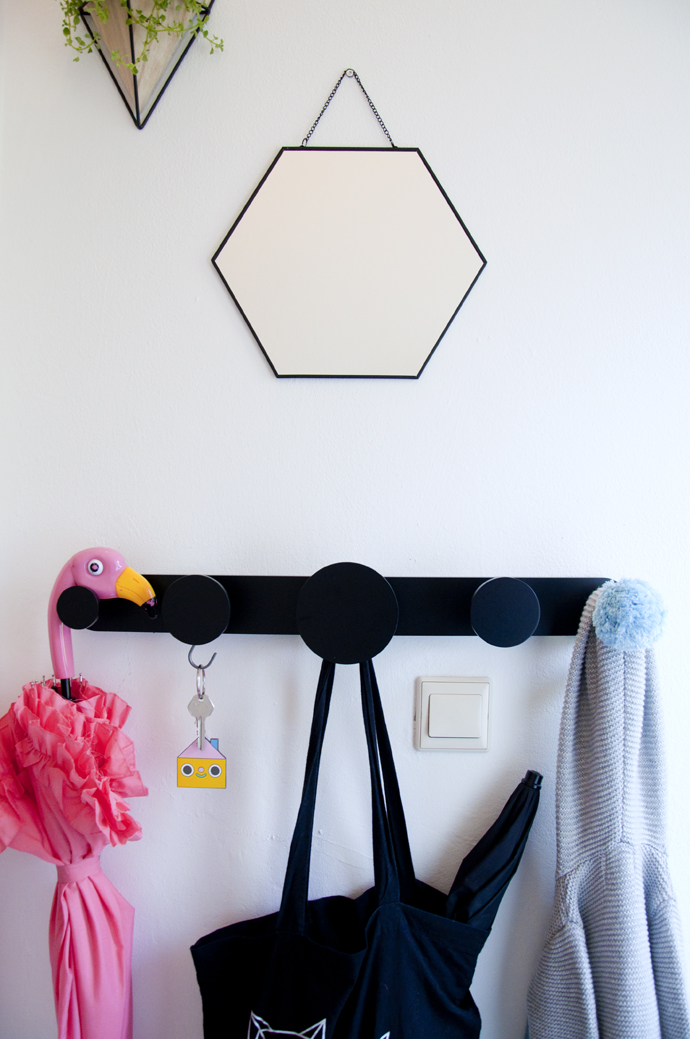 Alle accessoires (op de deurmat na, die is van IKEA) kochten we bij Kwantum. Blijkbaar hebben ze daar heel veel hippe, betaalbare woondingetjes.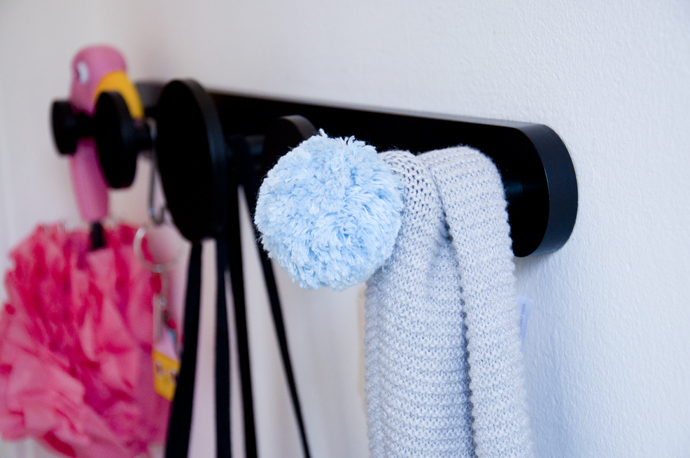 Het zijn niet de meest robuuste haken, maar een paar tasjes, jasjes en een paraplu kan ie prima houden. En in plaats van in de weg staan, steelt mijn flamingo paraplu nu de show!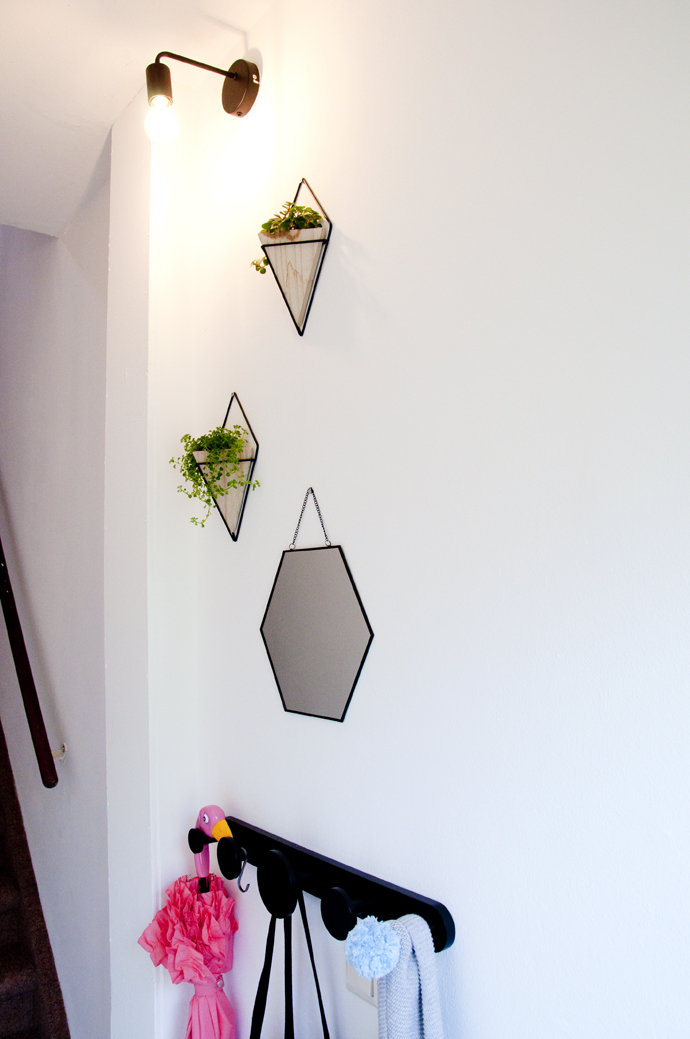 Aan de wand een nieuw lampje (bestelden we bij Bol) en een paar hangplantjes. Persoonlijk had ik een wat grotere, ronde spiegel gewild, maar we wilden ook wel een beetje doorpakken en de hexagon spiegel konden we meteen meenemen bij Kwantum.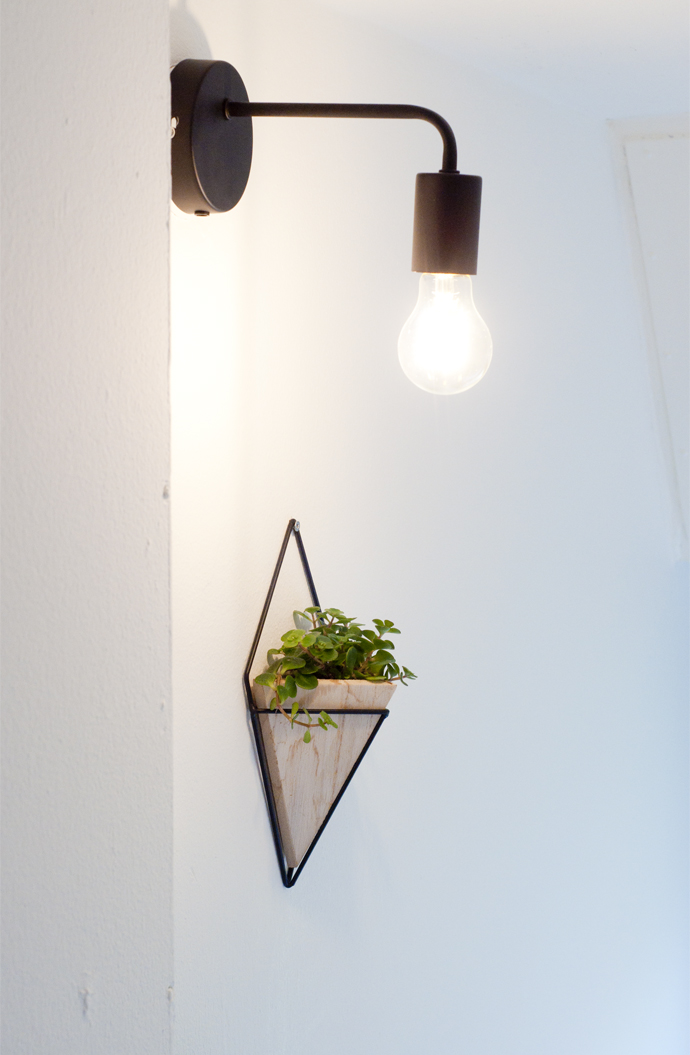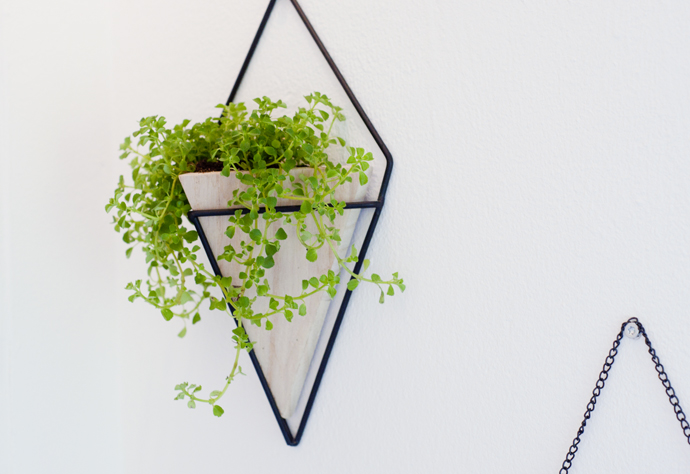 De hangplantbakjes zijn overigens níét waterdicht en ik heb wat lopen rotzooien met plastic zakjes maar ideaal is het niet. Als je ze ook gaat gebruiken voor plantjes dan is het handig om ze uit hun houders te halen als je ze water geeft, op te laten drogen en daarna weer terug te plaatsen. Typisch gevalletje vorm over functie maar ze staan wel héél leuk en ik kreeg er op insta stories een miljoen vragen over.
♥♥♥
De styliste van de verkoopmakelaar is inmiddels langs geweest om ons tips te geven voor bezichtigingen en was zeer te spreken over ons halletje (YES GOLD STAR). Vinden jullie het leuk om wat meer algemene verkoopstylingtips te zien? Of is dat juist heel saai? Let me know!