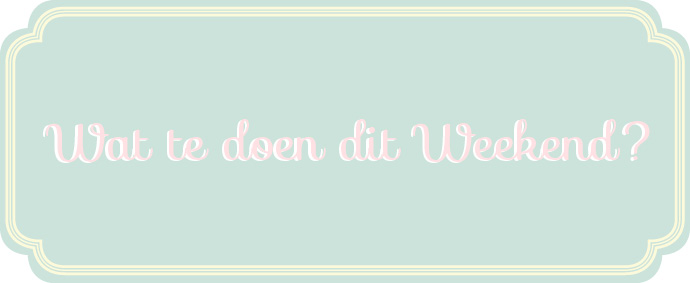 Heb je nog niets te doen dit weekend, lees dan snel verder voor een overzicht van wat je dit weekend allemaal kunt gaan doen in Groningen. Alles is low budget of zelfs gratis, blut zijn is dus niet langer een excuus om thuis te zitten!
Kunstenaar Edwin van der Heide presenteert in het CBK twee werken: Sound Modulated Light, een interactieve installatie waarbij je zelf onderdeel wordt van het werk en A World Beyond the Loudspeaker, een film voor het oor. Klik hier voor meer informatie.
Zaterdag 13 juli is er weer Ommelander markt, in het Ebbingekwartier bij het Gedempte Boterdiep. Op de Ommelander Markt kun je kennis maken met lokaal en (h)eerlijk geproduceerd voedsel. Alles is met hart en ziel geproduceerd door boeren en ondernemers uit de regio. Tijdens de markt kun je de pure producten bekijken, proeven en kopen. Klik hier voor meer info.
De Noorderlicht Fotogalerie toont de hoogtepunten uit het jonge, maar sterke oeuvre van de succesvolle fotograaf en beeldend kunstenaar Phillip Toledano. Er is onder meer de alom geprezen serie portretten A New Kind of Beauty, het aangrijpende Days with My Father en de première van Maybe te zien. Noorderlicht toont bovendien, voor het eerst in Europa, een selectie van zijn schilderijen, installaties en sculpturen. Klik hier voor meer info.
Zondag 14 juli vanaf 13.00 u is er vrijmarkt bij Tuin in de stad. Je kunt hier planten ruilen (leuk idee!) en boeken ruilen. Kinderen mogen er gratis brood bakken. Klik hier voor meer info.
Je zou zondag ook naar het Ebbingekwartier kunnen gaan voor de Block Jam. Hier zijn van 13:00u tot 20:00u muziek, dans, sport/art presentaties, jams en optredens. Daarnaast zal er van alles te koop en te doen zijn….en is er natuurlijk wat te drinken en te eten. Klik hier voor meer info.
Ben jij zo iemand die alles denkt te weten? Test jezelf zondag vanaf 20:00u tijdens de algemene kennisquiz. Je kunt meedoen in een team van 2-5 personen, er is o.a. een muziekronde, een audioronde en een fotoronde. Deelname kost 2,50, stuur een mail om je op te geven.