Nou, daar is ie dan eindelijk hoor, de zomer! Maar het is niet de eerste zomer van Team Confetti, we hebben er al twee achter de rug (en nu we het er toch over hebben, het wordt hoog tijd dat we ons twee-jarig jubileum gaan vieren, maar daarover later meer). Er staan een paar ontzettend leuke zomerse artikelen in de TC archieven. Van terrasrecepten tot home improvement projecten en ofcourse: een printable lijstje…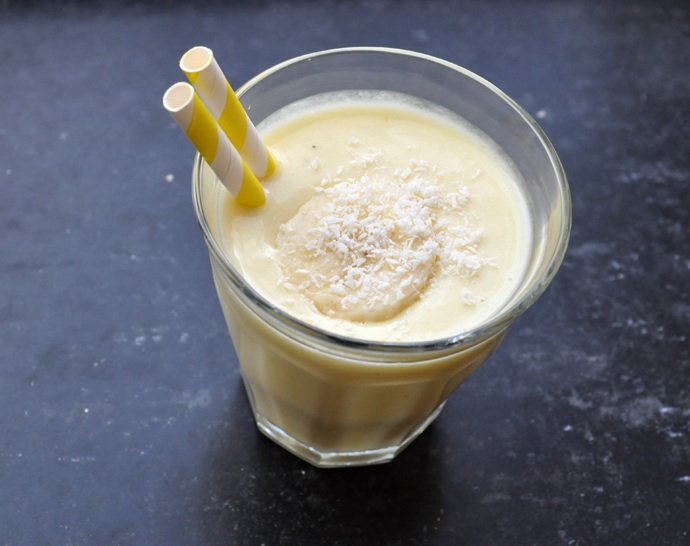 ANANAS / KOKOS SMOOTHIE.
Dit recept is simpel, lekker fris en hij wordt nog erg vaak gelezen. Doe er een hula dansje bij, gooi een bloemenslinger om je nek en je waant je in een tropisch paradijs met een gezonde cocktail in je hand.
☆ ☆ ☆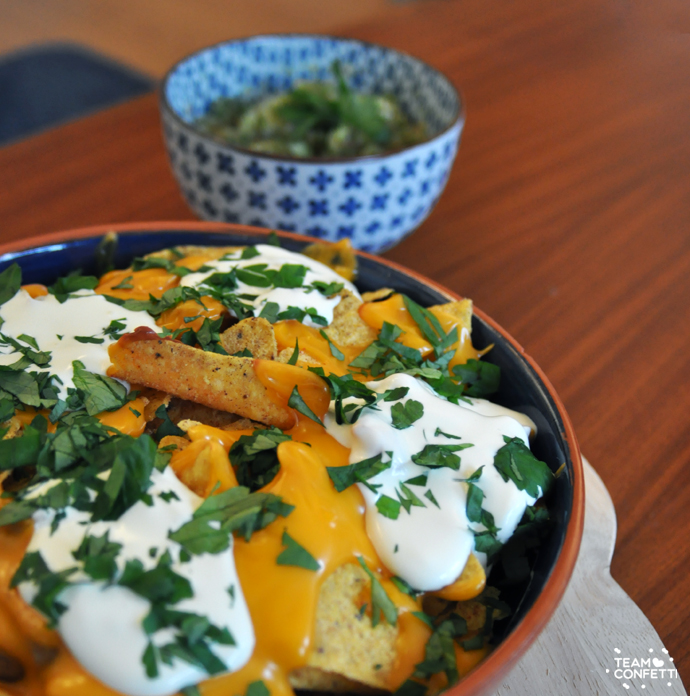 NACHOS + SALSA = NOM NOM NOM
Superlekker om op het terras te bestellen, maar thuismaken is nog veeeeeel lekkerder. Met dit recept van Hessel heb je gegarandeerd de beste snack voor bij je biertje in de zon op je terras of op het balkon. Of de stoep, I dont judge you! Ik heb ook vaak genoeg mijn hele hebben en houwen de stoep opgesleept. Moet kunnen hoor, met dit weer moet iedereen buiten kunnen zitten!
☆ ☆ ☆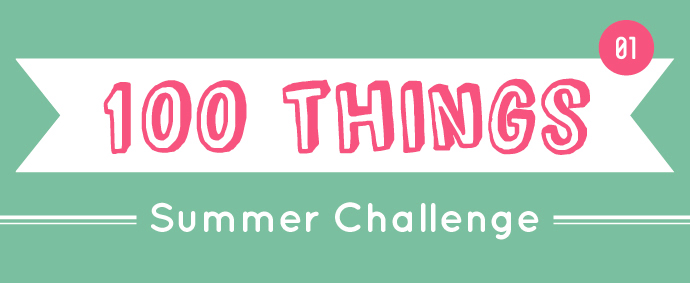 100 THINGS SUMMER CHALLENGE.
Wel vrij maar je blijft lekker thuis? Zijn de spring cleaning gevoelens een beetje laat ingekicked? Zin in een schoon schip, eh, huis? Anderhalf jaar geleden deed ik mee aan de 100 things summer challenge. 100 dingen wegdoen in een paar maanden tijd. Het was goed te doen en het heeft me geleerd veel beter na te denken voordat ik iets koop/ mee naar huis sleep. Tom maakte zelfs een interactief lijstje waar je al je weggegooide spullen in tentoon kunt stellen. Voor een extra bevredigend gevoel. Nu ik erover nadenk, misschien wordt het voor ons ook weer eens tijd om dit te gaan doen…
☆ ☆ ☆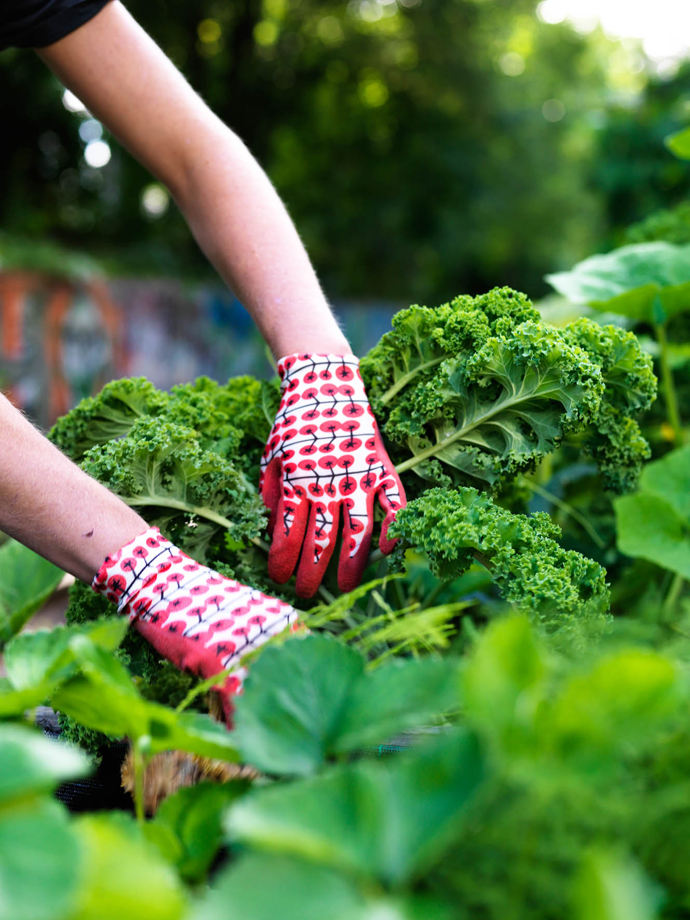 NIEUW BIJ IKEA IN 2015.
Toen ik dit artikel publiceerde, was het nog lang geen tijd om leuke dingetjes voor in de tuin/balkon te shoppen bij IKEA. Maar nu wel! Daarom hierbij nog even een reminder. Wat dacht je van die schattige tuinhandschoentjes of perenlampen in het gras?
☆ ☆ ☆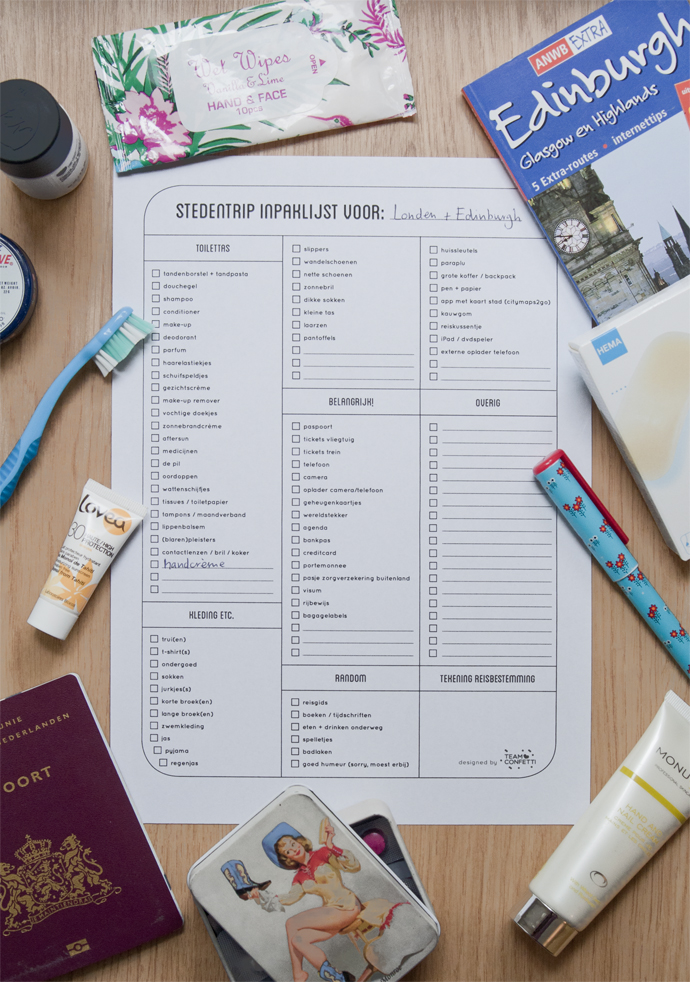 FREE PRINTABLE: INPAKLIJST VLIEGVAKANTIE / STEDENTRIP.
En tenslotte, onmisbaar als je op vakantie gaat: een inpaklijstje. Ik ben meestal te laat met inpakken en zonder lijstje loop ik a) als een kip zonder kop rondjes door mijn huis en b) vergeet ik de helft. Deze is speciaal voor een stedentrip. Mijn favoriete soort vakantie. ;)
☆ ☆ ☆
And there you have it. Dubbel genieten van zomerse artikelen. :D