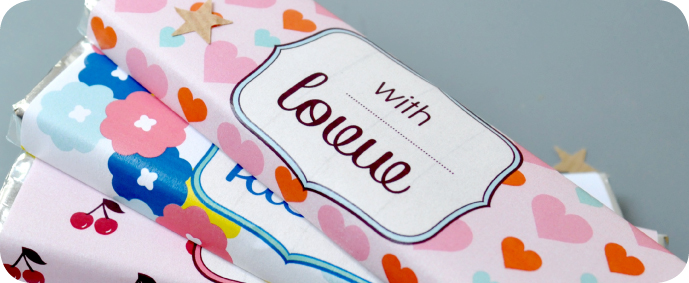 Chocolade helpt. Of je nou ontzettend blij bent of een beetje in de put zit, chocolade is je beste vriend. Chocolade is daarom ook een ontzettend fijn cadeautje, om te geven en te krijgen. Vandaag vier leuke wikkels om je chocoladereep te pimpen!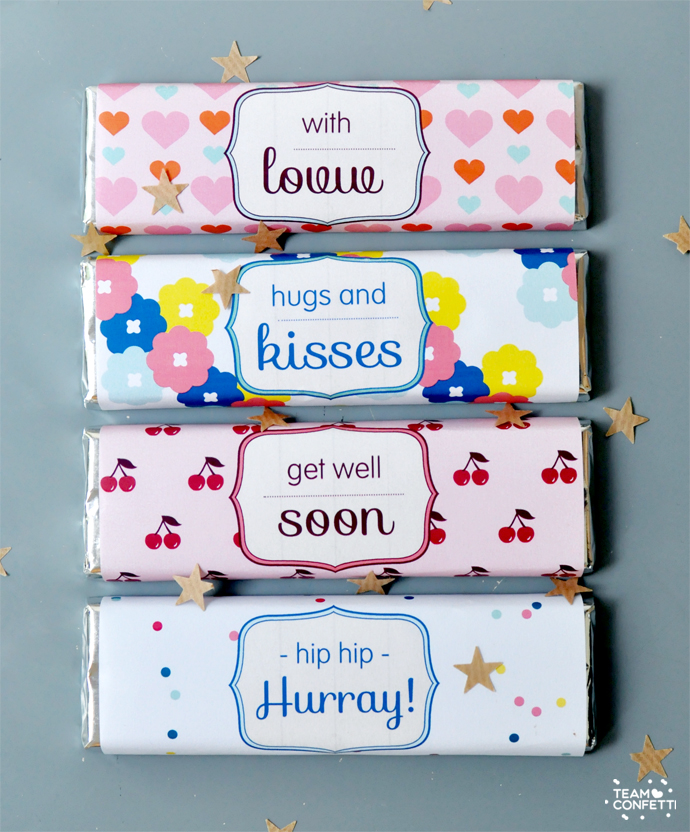 Ik heb vier verschillende 'smaakjes' in de aanbieding. Om te laten dat je van iemand houdt, met iemand mee leeft, omdat er een feestje te vieren is, of gewoon omdat het kan!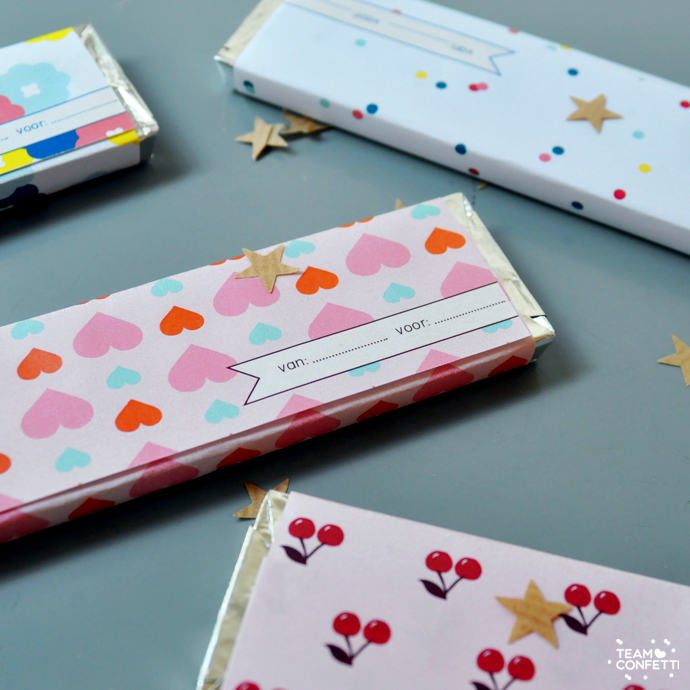 Op de achterkant kun je je eigen naam en die van de ontvanger zetten. Maar je kunt natuurlijk ook twee keer je eigen naam neerzetten! Niks mis met jezelf trakteren toch?
De maat van de wikkels zijn gebaseerd op een Verkadereep van 75 gram. Haal de oude wikkel eraf (laat wel dat leuke zilverkleurige papiertje zitten). Print een wikkel naar keuze, snij hem uit en voorzie je reep van een nieuwe wikkel. Een beetje lijm is genoeg om hem vast te maken.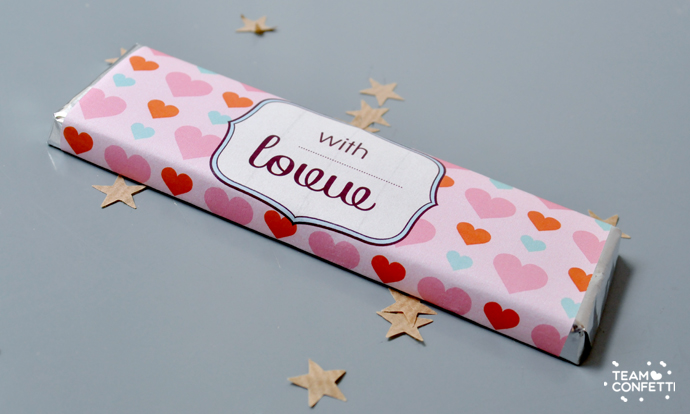 Voor de 'with love' wikkel klik hier. *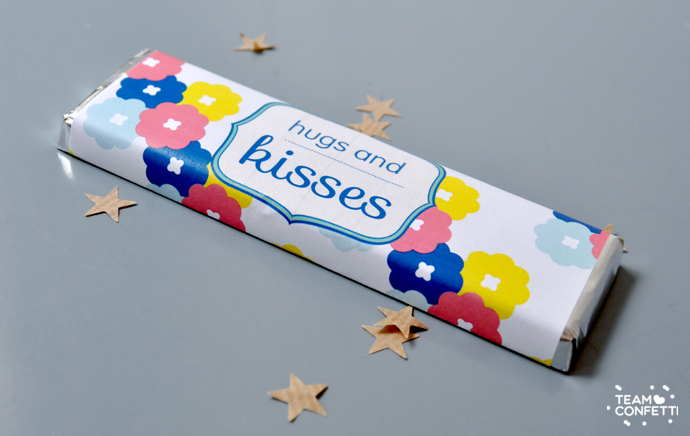 Voor de 'hugs and kisses' wikkel klik hier. *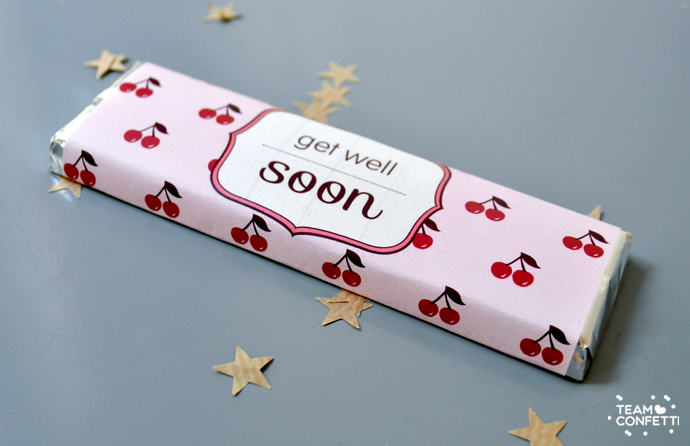 Voor de 'get well soon' wikkel klik hier. *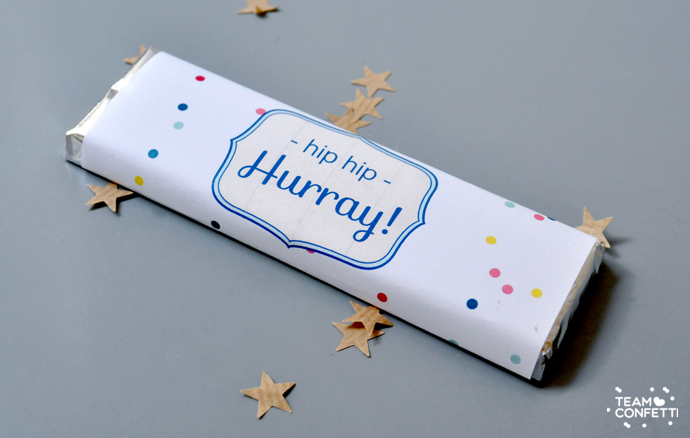 Voor de 'hip hip hurray' wikkel klik hier. *
De wikkels zijn opgemaakt op A4 formaat. Je kunt de afbeeldingen dus printen op 100% grootte en zonder snijtekens (die heb ik er al voor je op gezet). Ontzettend veel wikkel-plezier! Mochten er nog vragen zijn, hoor ik het graag!
* Deze afbeeldingen zijn eigendom van Team Confetti en zijn alleen bedoeld voor privé gebruik.