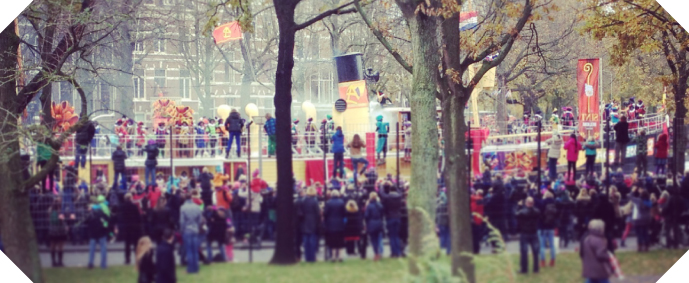 Afgelopen twee weken kwam Tom weer thuis uit Amerika, zag ik de echte Sinterklaas twee keer, probeerde ik nieuwe recepten uit en ging ik een dagje naar Amsterdam.
Tom kwam terug van vakantie uit Amerika en nam heeeeel veel leuke cadeautjes mee! Lush, ontzettend leuke sokken en peanutbutter cups! Man wat zijn die dingen lekker. Toch maar eens kijken of ik dat ook zelf in elkaar kan flansen.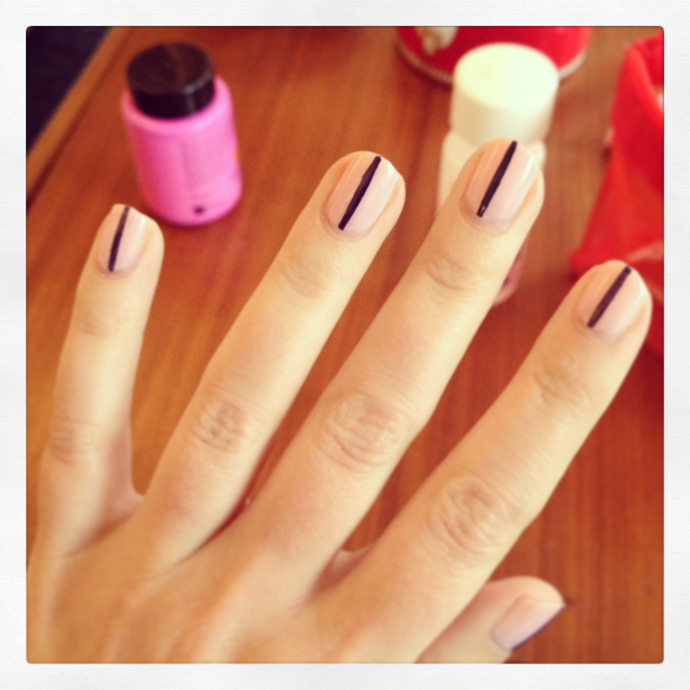 Ik maakte een leuke nailart met streepjes. Hier kun je lezen hoe ik dat deed.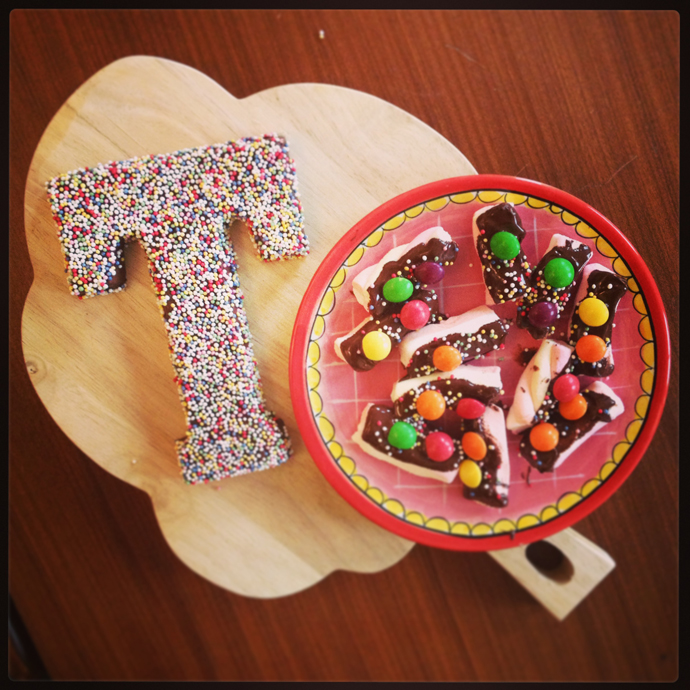 Ook was ik creatief met sprinkles (ik vind ze nog steeds overal…).
Hier vind je de confetti chocoladeletter diy.
Ik had een half blikje kokosmelk over en besloot curry te maken voor lunch.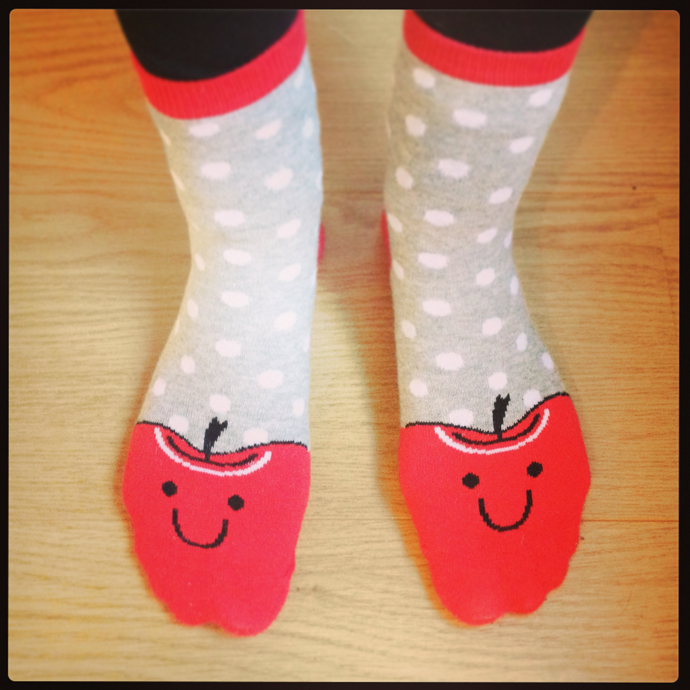 Amerikaanse sokken van Tom. <3
Tom had me zo gemist dat hij bloemen voor me mee bracht en me mee uit eten nam. Zo lief!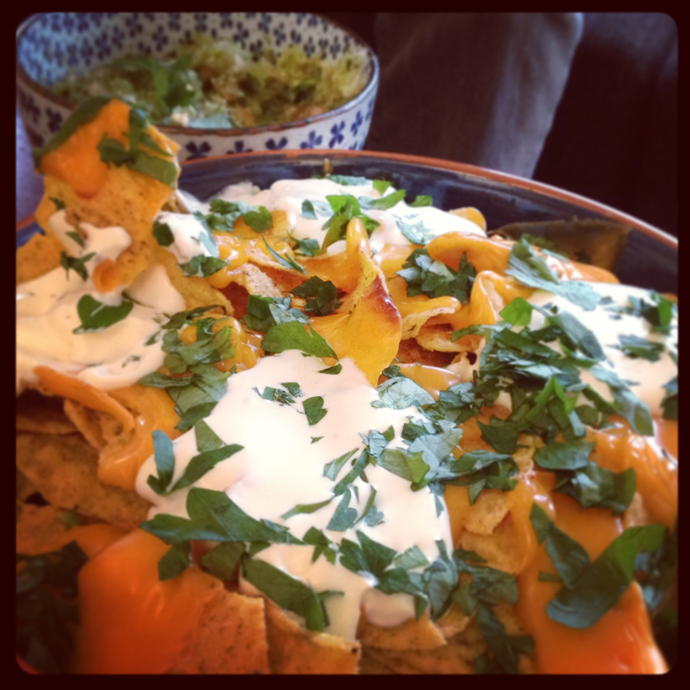 Best friend Hessel kwam langs en leerde me de lekkerste nachos ooit te maken. Recept zie je binnenkort op de blog!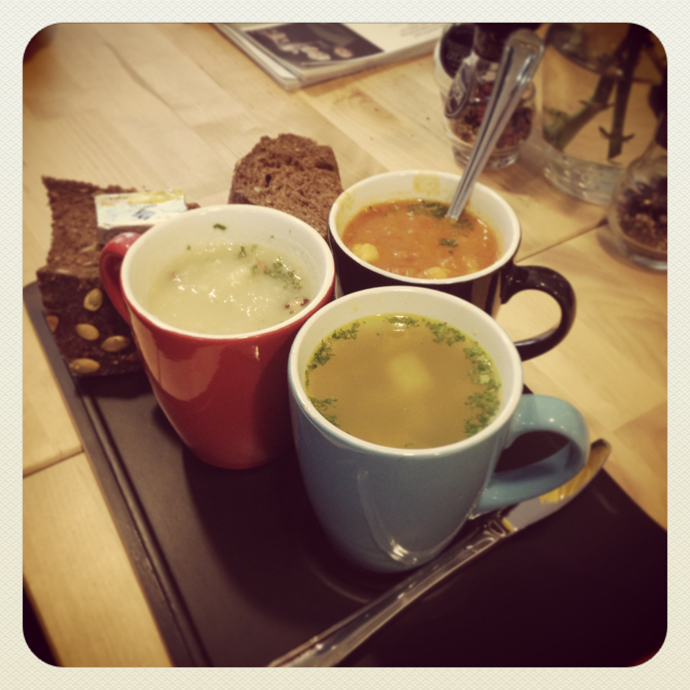 Tijdens een stevig middagje Sinterklaascadeautjes kopen, stopten Tom en ik bij de Soepwinkel om op te warmen. We aten kikkererwtensoep, kippensoep en knolselderijsoep. Zo lekker!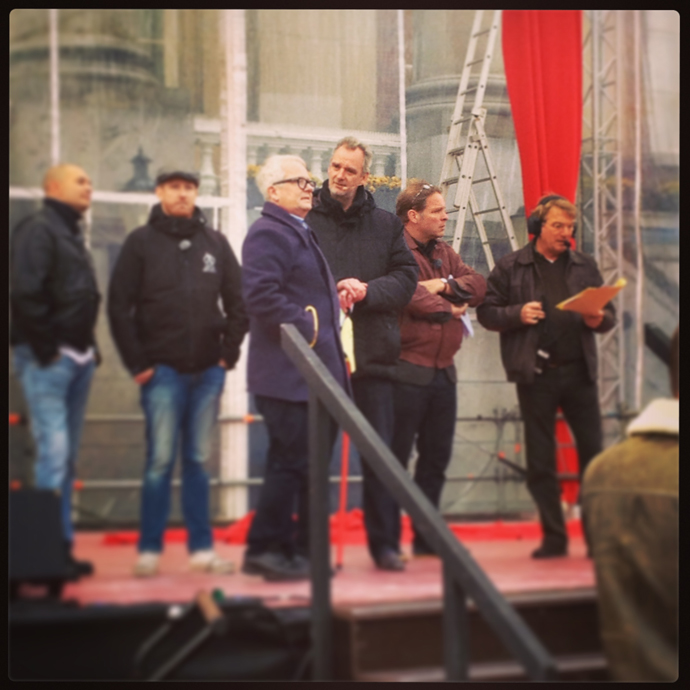 Toen we na het cadeautjes kopen terug naar onze fietsen liepen, hoorden we opeens een bekende stem over de Grote Markt schallen. Dat leek wel Sinterklaas! Het bleek de generale repetitie te zijn. Herken je hem? En de hoofdpiet?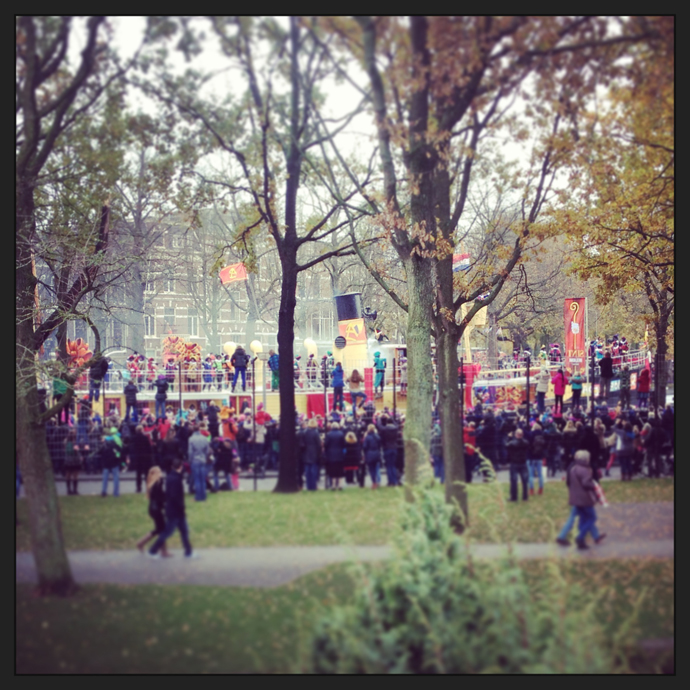 De volgende dag was het zover. Met een grote groep vrienden stonden we als kleine kinderen ongeduldig te wachten op Sinterklaas. Wel jammer dat als je aan de kant wilde staan, moest betalen voor een speciaal armbandje! Maar van een afstandje was het ook leuk. Daarna nog lekker warm binnen met pepernoten en (confetti)chocoladeletter de rest van de intocht gekeken.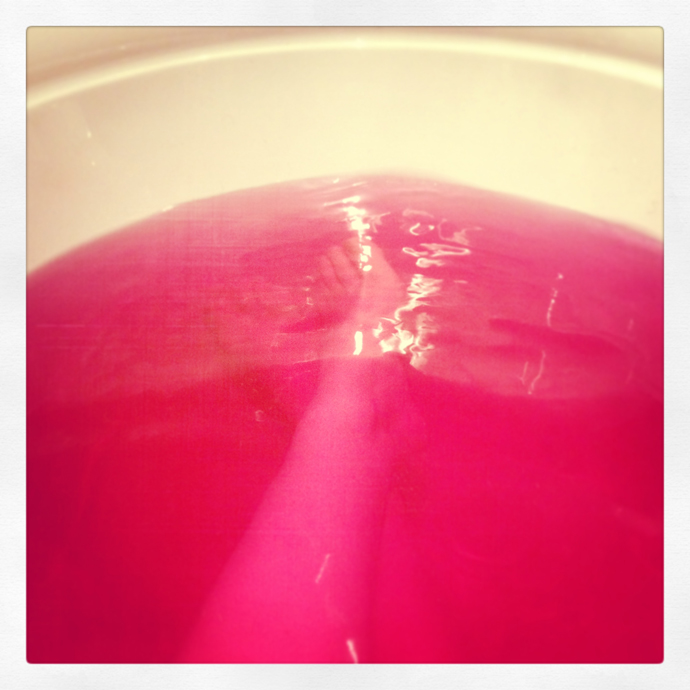 Het was een koude dag, daarom besloot ik een van Tom's Lush bruisballen in bad te gooien en lekker op te warmen. Het was de Luxury Lush Pud en hij rook erg lekker. Ook zwom ik opeens in een knetterroze bad rond, leuk effect!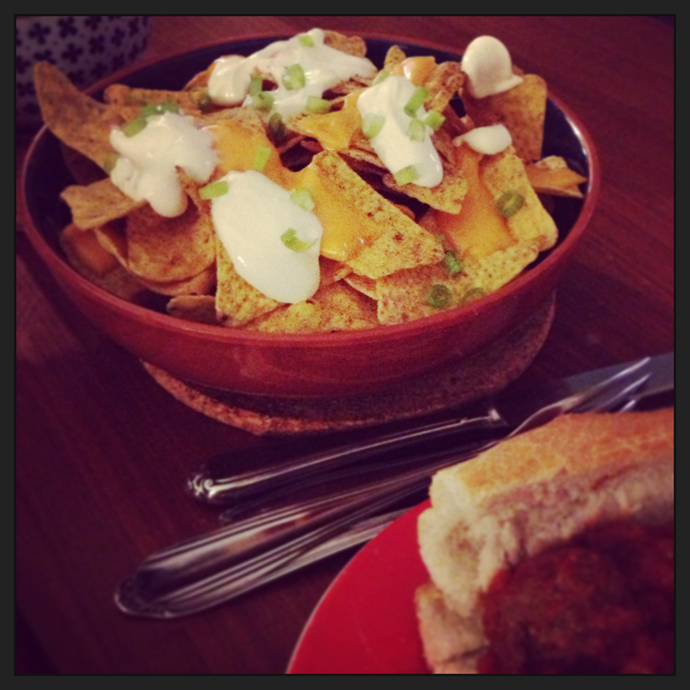 Alweer nachos! Hessel, wat heb je gedaan! We zijn verslaafd!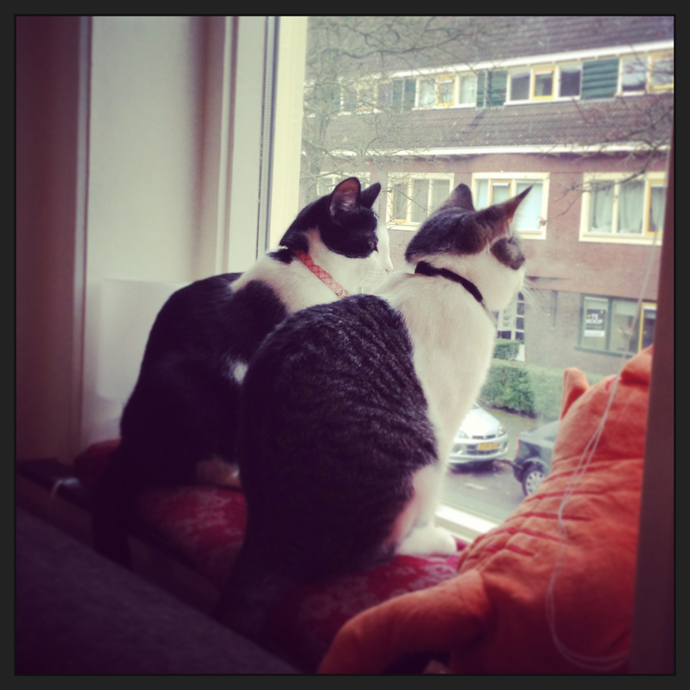 Lekker samen naar buiten kijken. De bandjes die ze hier om hebben hebben ze allebei al vernield. De nieuwe lijken het iets beter te houden (fingers crossed).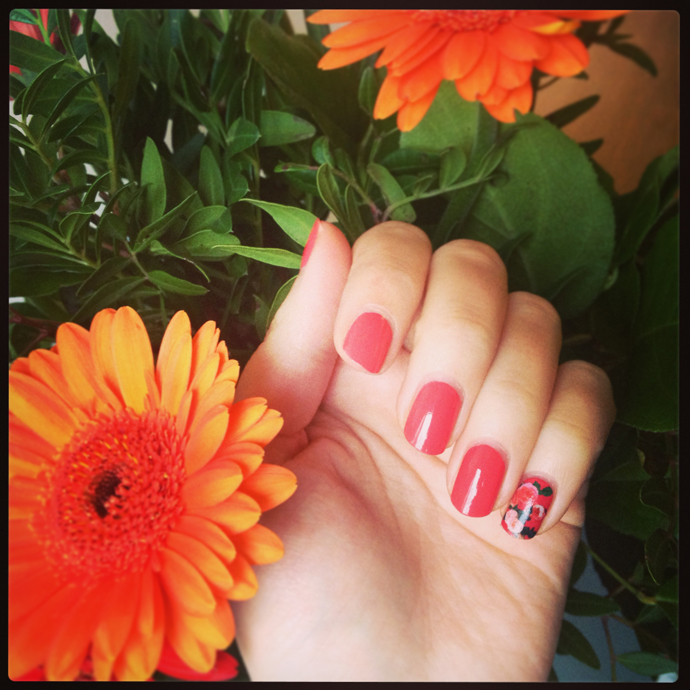 Ik gebruikte Tom's bosje bloemen als achtergrond voor mijn vrolijke bloemen-nagels.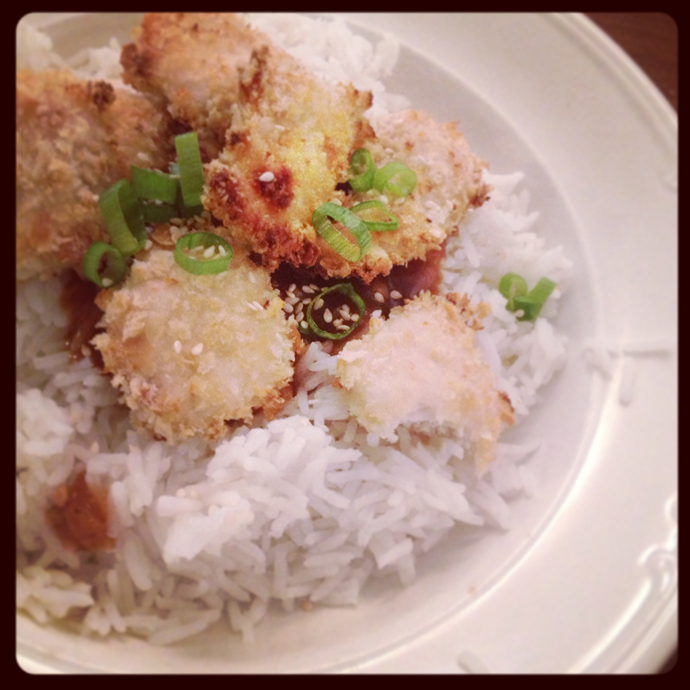 Een nieuw recept uitgeprobeerd. Dit heet General Tso. Rijst met een zoetzure saus en een soort healthy kipnuggets. Was errrg lekker.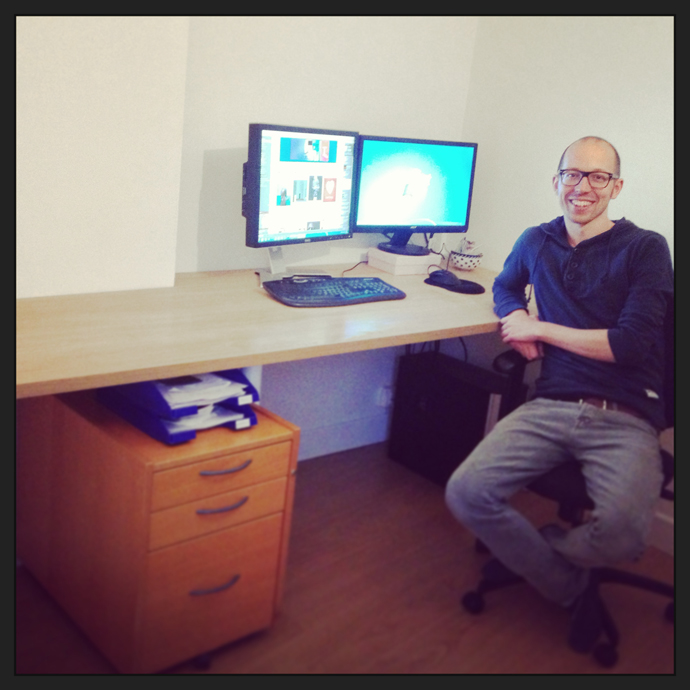 Mijn vader maakte dit bureau voor Tom. Het is zoooo mooi geworden! Hij is dik twee en een halve meter lang en past precies tegen onze rare, scheve, hoekige muur. Zo'n geluk met een papa die timmerman is!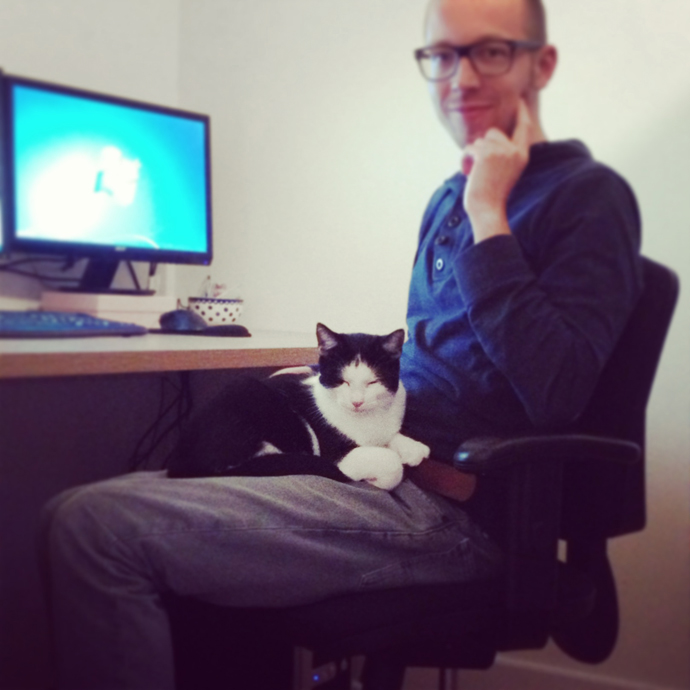 Mo zit een keer in de maand op schoot, altijd een bijzonder moment. Hij is meer een ik-zit-wel-gewoon-naast-je kind of guy.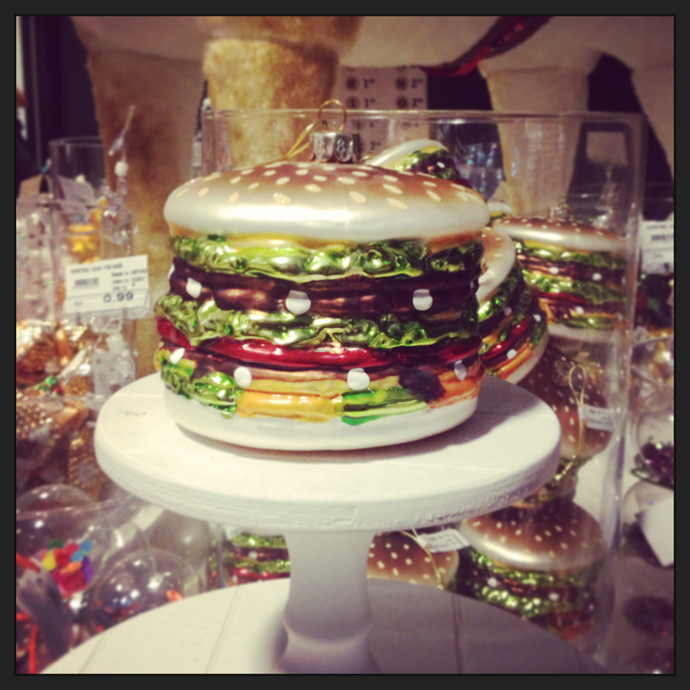 We gingen naar de Tuinland voor nieuwe halsbandjes voor de katten, de vorige hadden ze vakkundig vernietigd. Natuurlijk even langs de kerstafdeling. Check deze hamburger kerstbal. Hij was gigantisch!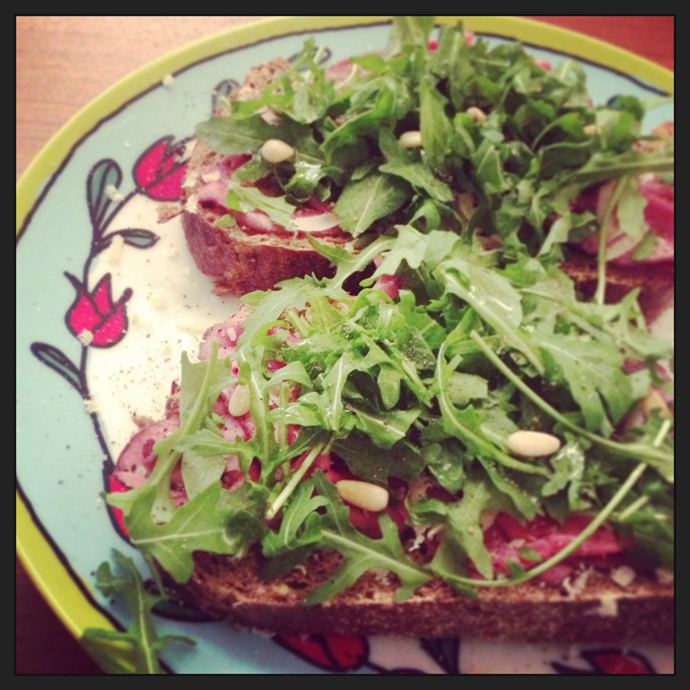 Lunch for dinner: broodje rosbief met pesto, rucola, pijnboompitjes en parmezaanse kaas.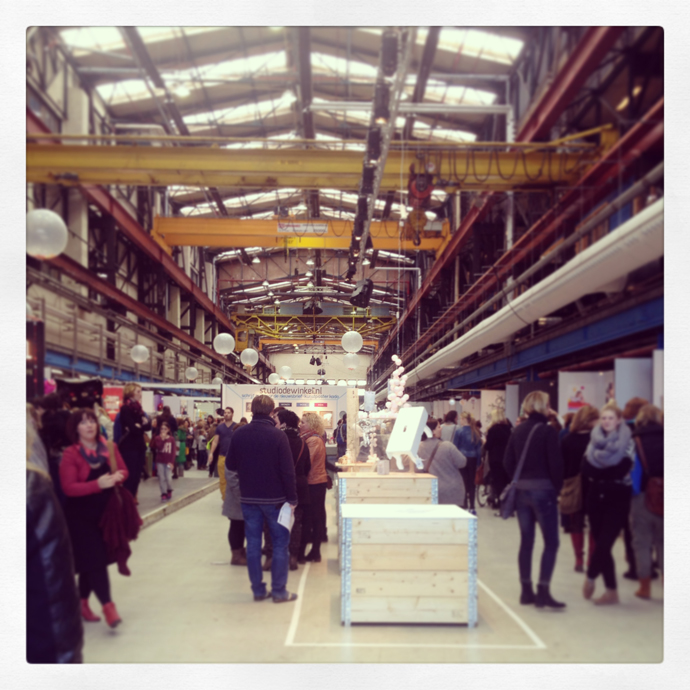 Afgelopen zondag ging ik met mijn moeder naar Flavourites Live. Een jaarlijkse beurs vol met  leuke webwinkels. Zo kun je de spulletjes die webwinkels verkopen een keer in het echt bekijken voordat je ze koopt. Er zitten ook veel mensen bij die zelfgemaakte spullen verkopen.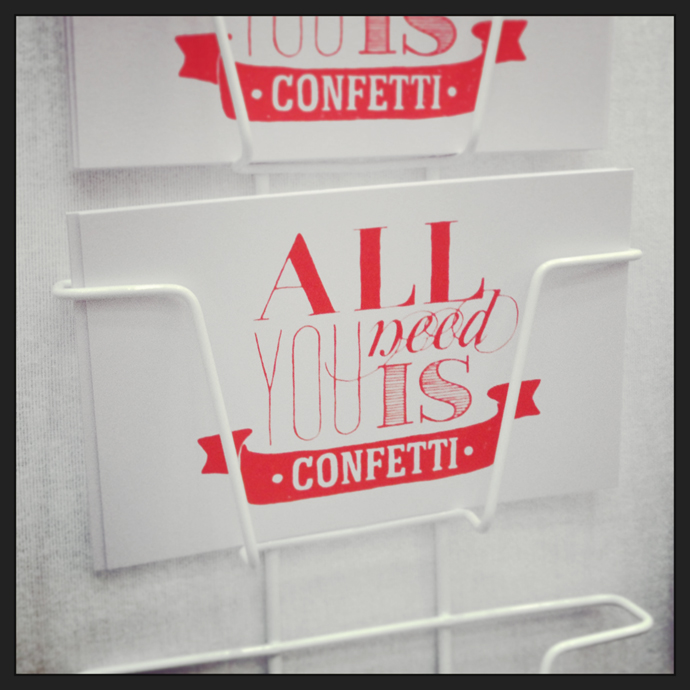 Zulke leuke kaartjes! Maar ik vond € 2,95 erg veel voor een simpele ansichtkaart.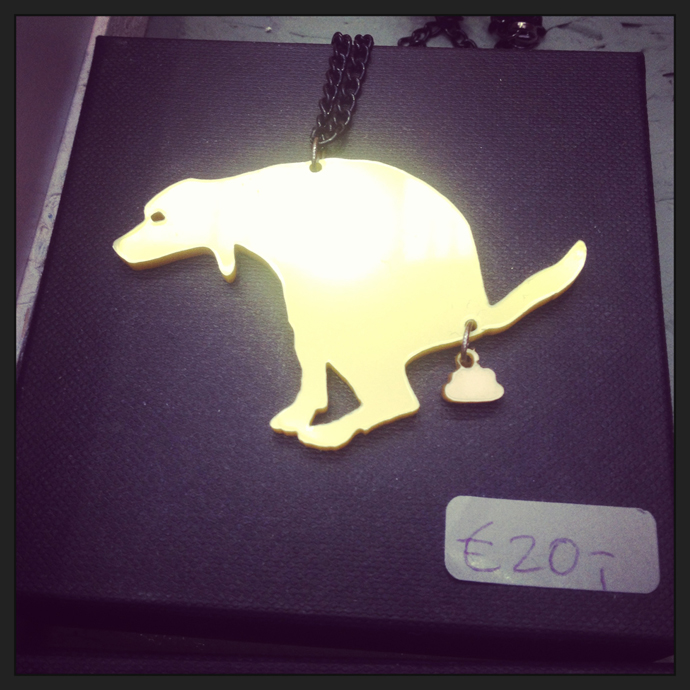 Geweldige ketting!
Binnenkort verschijnt er een iets uitgebreider artikel over Flavourites Live op de blog.
*
Dat waren weer alle kiekjes die ik maakte de afgelopen twee weken, tot de volgende keer!