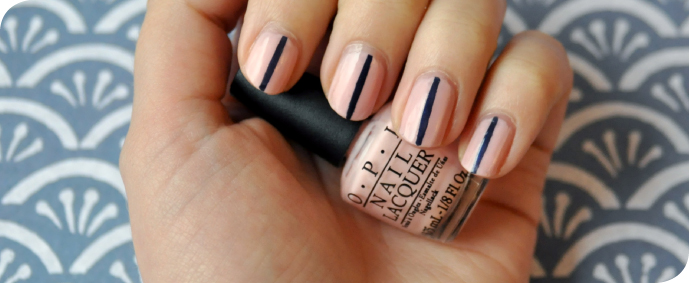 Deze gespreepte nagels had ik al een hele tijd in mijn hoofd en hier zijn ze dan eindelijk! Ik ging weer met tape in de weer en testte een mini OPI lakje.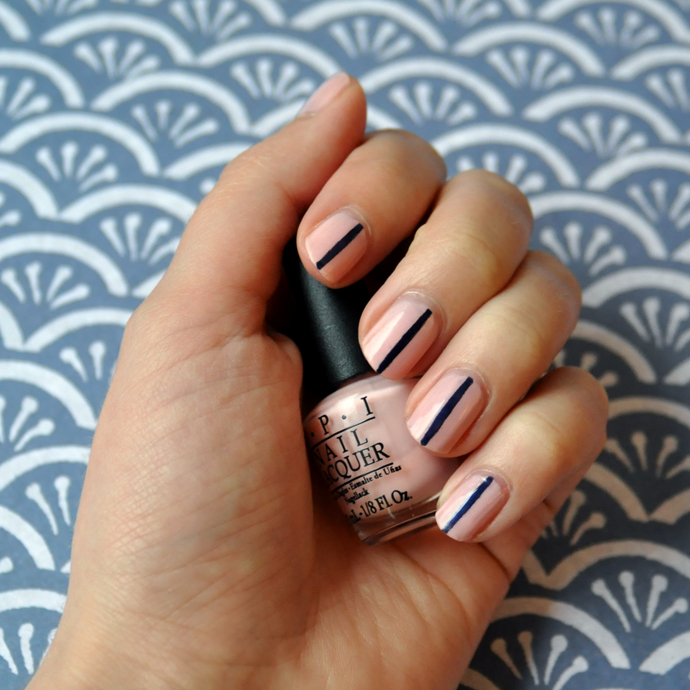 Als basis gebruikte ik een lichtroze mini OPI lak uit de Oz the Great and Powerful collectie genaamd: I Theodora you. Dat is een hele mond vol voor zo'n heeeeel klein flesje. Ik draag hierboven drie laagjes en nog dekt hij niet helemaal. Beetje jammer voor zo'n luxe merk. Ik vind de kleur wel heel erg mooi.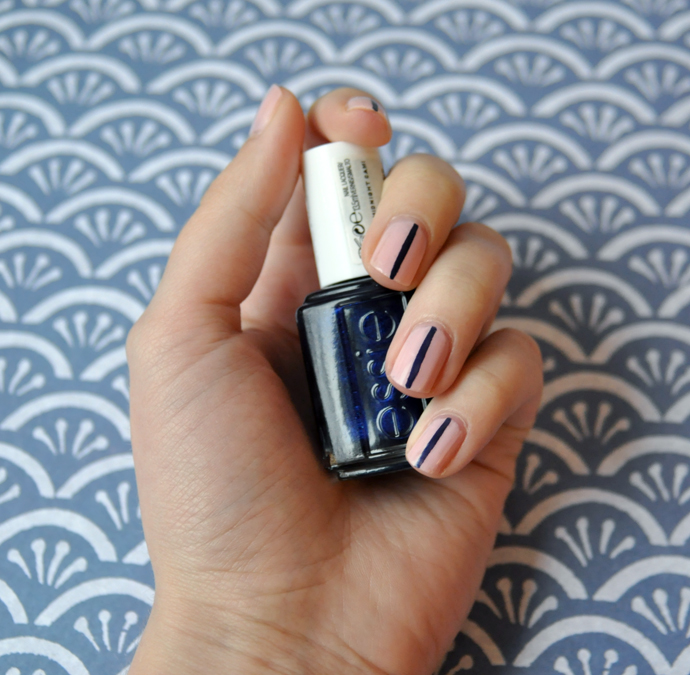 Voor de streepjes plakte ik twee stukjes schildersplakband midden op mijn nagel met een heel klein beetje ruimte ertussen. Ik lakte dat stukje met Essie's Midnight Cami. Deze lak dekt heel erg goed en is donkerblauw met subtiele shimmers. Ik gebruikte hem ook al eens in deze diagonale nailart.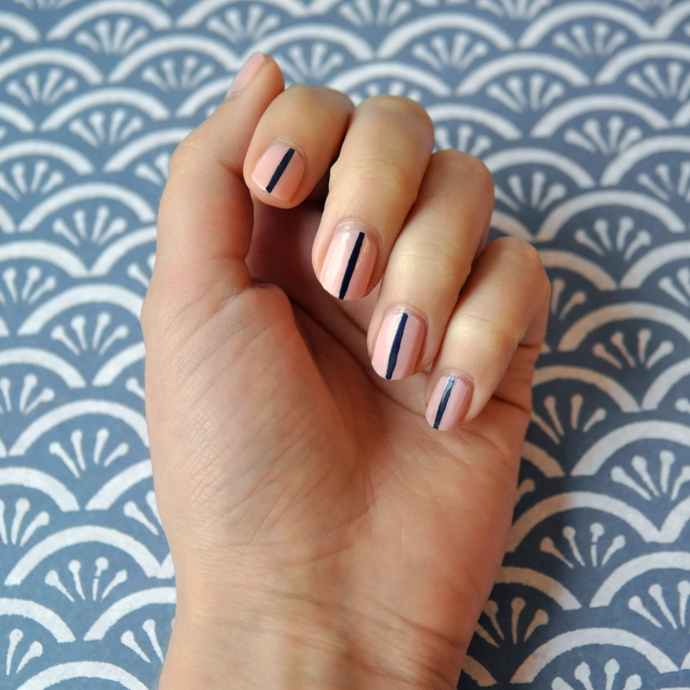 Een makkelijk, leuk en classy effect, I like it!
De mini setjes van OPI kosten €18,95 en zijn o.a. te koop bij DA en Douglas. OPI I Thedodora you is ook los te koop in een normale uitvoering en kost dan €14,25. Ik weet niet of hij nog steeds in de winkel te koop is, maar anders is hij vast online te bestellen.
Essie nagellakken kosten €9,99 en zijn verkrijgbaar bij de meeste filialen van Etos en DA.