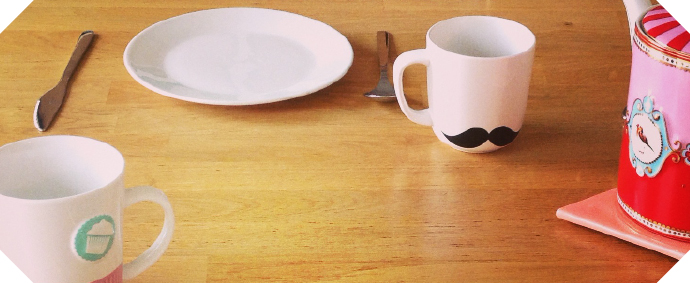 Every week I show what I (and my cats) have been up to.
Deze week verkocht ik veel spullen op marktplaats, liet Mo me heel erg schrikken en zag ik een FANTASTISCH product in de supermarkt liggen.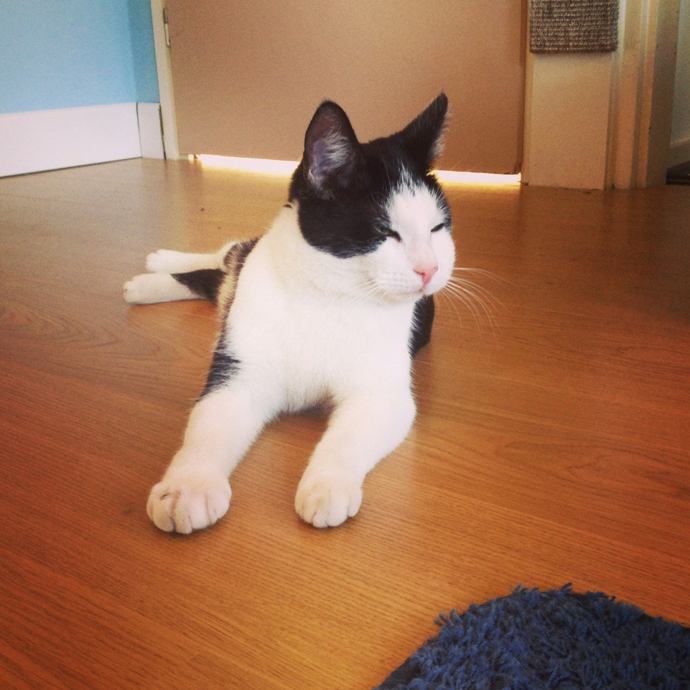 Mo got stung by a bee.
Zondagmiddag liet Mo ons ontzettend schrikken door met een hamsterwang en een olifantenpoot thuis te komen. Zelf leek hij nergens last van te hebben en na even googelen kwamen we erachter dat hij was gestoken door een bij of een hommel. Hij had 't beestje waarschijnlijk eerst gevangen met zijn pootje en daarna opgegeten. Lekker bezig Mo! De volgende morgen zag hij er gelukkig weer normaal uit.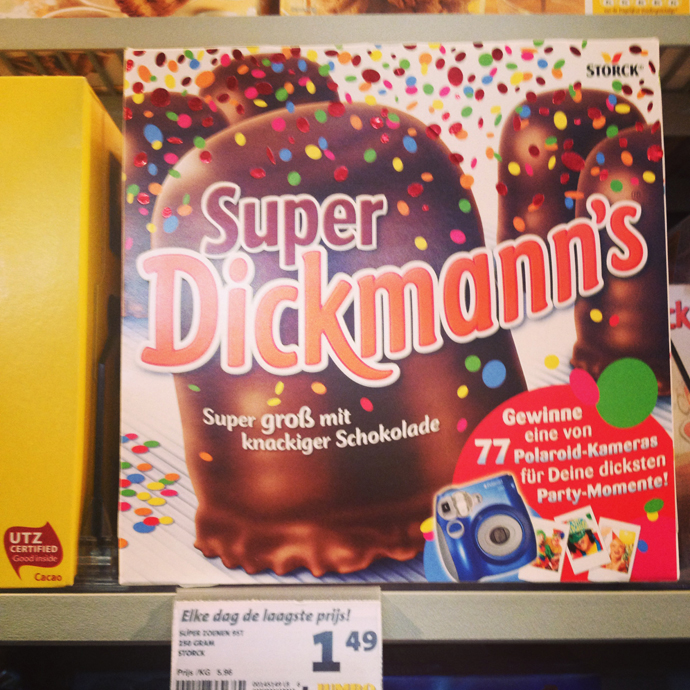 Why didn't I buy these sweets, it has confetti on it!
Deze zag ik staan tijdens het boodschappen doen en ik kan me wel voor mijn hoofd slaan dat ik hem niet in ons karretje heb gemikt. Ik bedoel confetti, mega negerzoenen EN kans maken op een polaroid camera!!! What's not to like?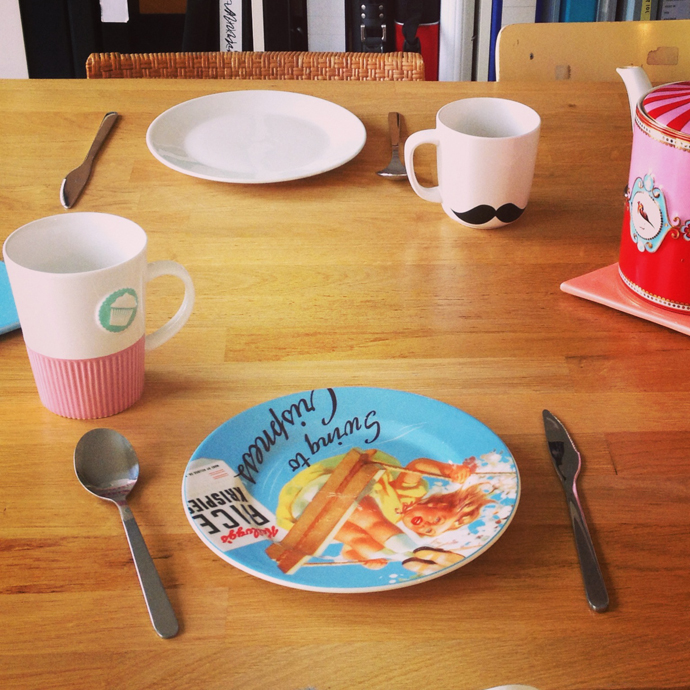 Having lunch with Sylvia.
Maandagmiddag kwam vriendinnetje Sylvia lunchen en een logo-opdrachtje bespreken. Vinden jullie het leuk om te zien wat voor ontwerpen ik maak?
I sold stuff on Marktplaats, yay!
Drie grote dingen die al een hele tijd het huis uit moesten, maar die ik steeds vergat op marktplaats te zetten. Deze week kwam het er eindelijk van en zijn ze alledrie verkocht, jeej! Geld gaat in ons marktplaatspotje zodat we er zelf weer iets van marktplaats kunnen kopen :)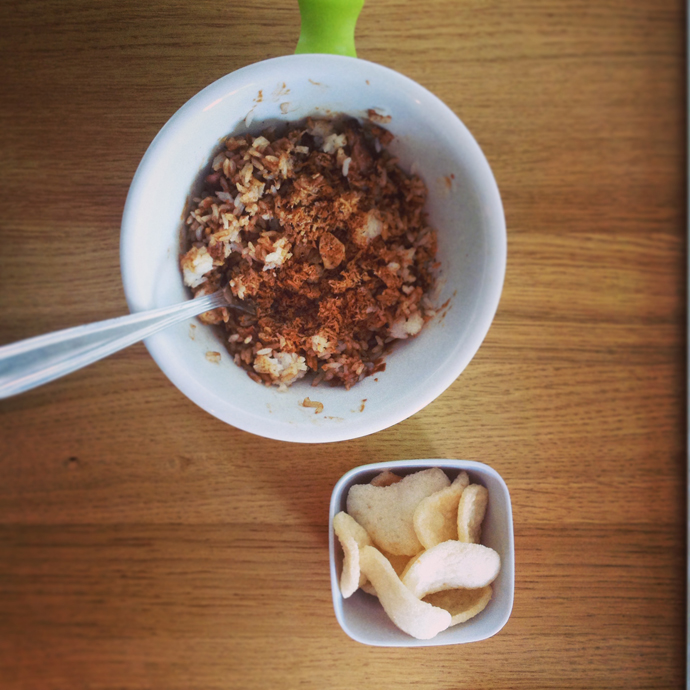 Leftovers for lunch: sateh with rice.
Once again: leftovers for lunch! Dat eet ik echt het liefst tussen de middag. Even wat opwarmen, lekker smullen en niks gaat meer de prullenbak in! Dit is trouwens sateh met rijst en kroepoek.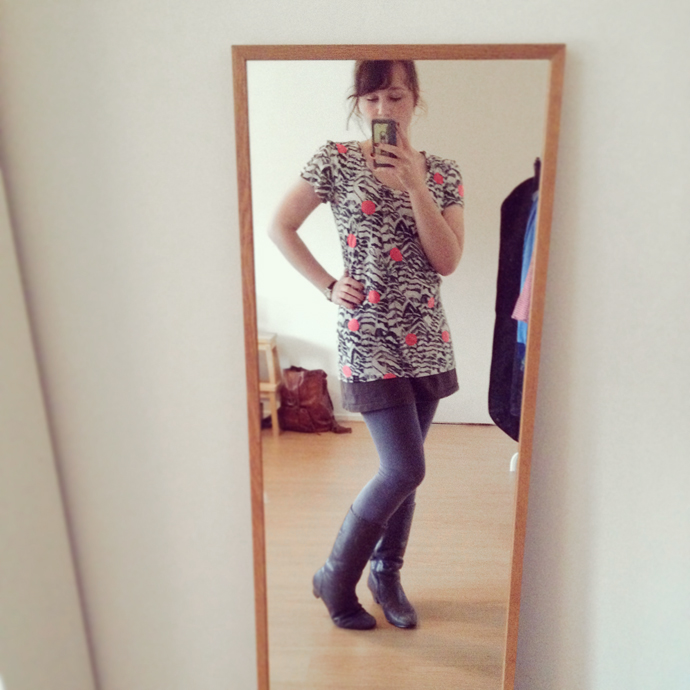 Outfit of the week.
Outfit van deze week. Ik ben zo klein dat ik een shirt (met een lang hemd eronder) kan dragen als jurk! Je ziet dat mijn model/selfie kunsten met sprongen vooruit gaan (kuch, kuch!).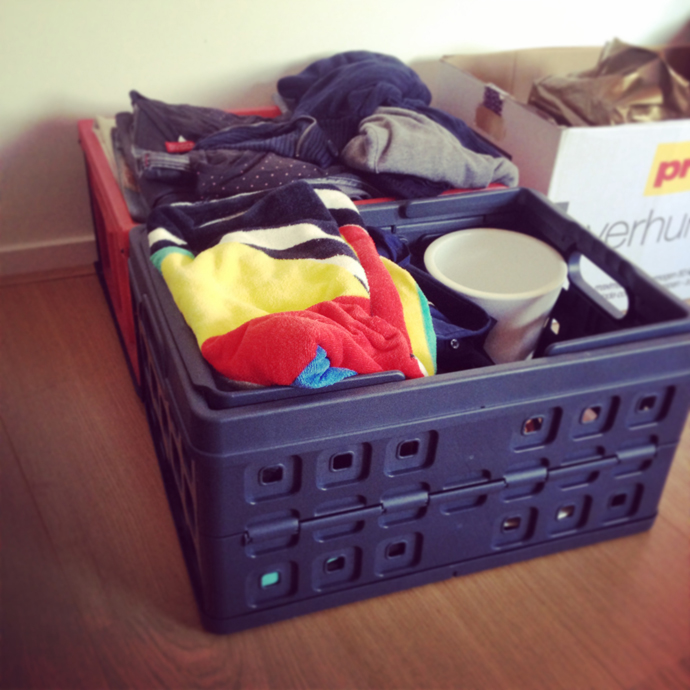 I got rid of some things I didn't need.
Ik schreef weer een 100 things challenge update voor afgelopen donderdag en moest woensdag weer even aan de bak om goed uit te komen. Hier staan weer twee kratjes klaar om naar de kringloop te gaan. Bye bye overbodige spulletjes die mijn huis te vol maken.
Tom and I celebrated our six year anniversary by exploring our own city, Groningen.
Tom en ik hadden een paar weken geleden zes jaar verkering (lekker ouderwets) en hadden dit weekend een weekendje weg gepland. Maar omdat we nog een hoop in Groningen op ons to do lijstje hadden staan, besloten we hier te blijven om de bloemetjes buiten te zetten. Gister gingen we buiten de deur ontbijten, gingen we winkels af waar we nog nooit waren geweest en bezochten we een fantastische nieuwe koffietent. Vandaag staat er een boswandeling, sushi en een bijzonder ontbijtje thuis op de planning. Deze week zie je onze avonturen terug in een 'weekendje in Groningen' artikel.
KATTENBONUS!
Tetkees played a game this week: if it fits, I sits.
Tetkees speelde deze week het spelletje: If it fits I sits. Hij is idioot groot geworden en past eigenlijk niet meer op mijn schoot. Hij gaat dan heel onhandig liggen en klampt zich dan met zijn pootjes vast. Dat kan toch niet comfortabel zijn?
***
Nog een hele fijne zondag en tot volgende week!

Vind je het leuk om te volgen wat Meike en ik de hele week uitspoken? Volg ons dan op instagram. Wil je liever weten wat de katjes de hele week doen? Volg dan Mo en Tetkees op instagram.

Liked what you saw? Follow us on instagram or Follow Mo and Tetkees on instagram.