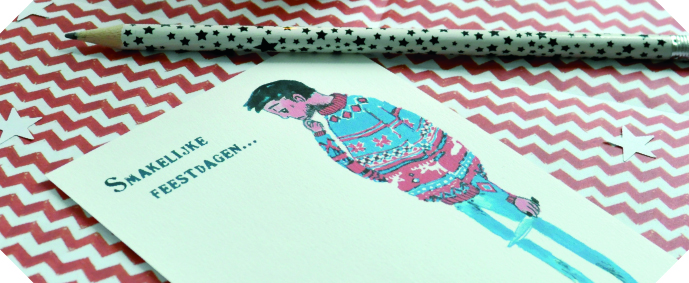 Man, man, wat hebben we toch weer mazzel. Mijn bestie Hessel heeft voor ons allemaal een kerstkaart gemaakt! Hessel is een geweldige illustrator en ik krijg vaak een handgetekend kaartje van hem. En nu kan iedereen kaartjes van Hessel versturen want de kerstkaart die hij maakte kun je gratis downloaden en op je printer thuis uitdraaien!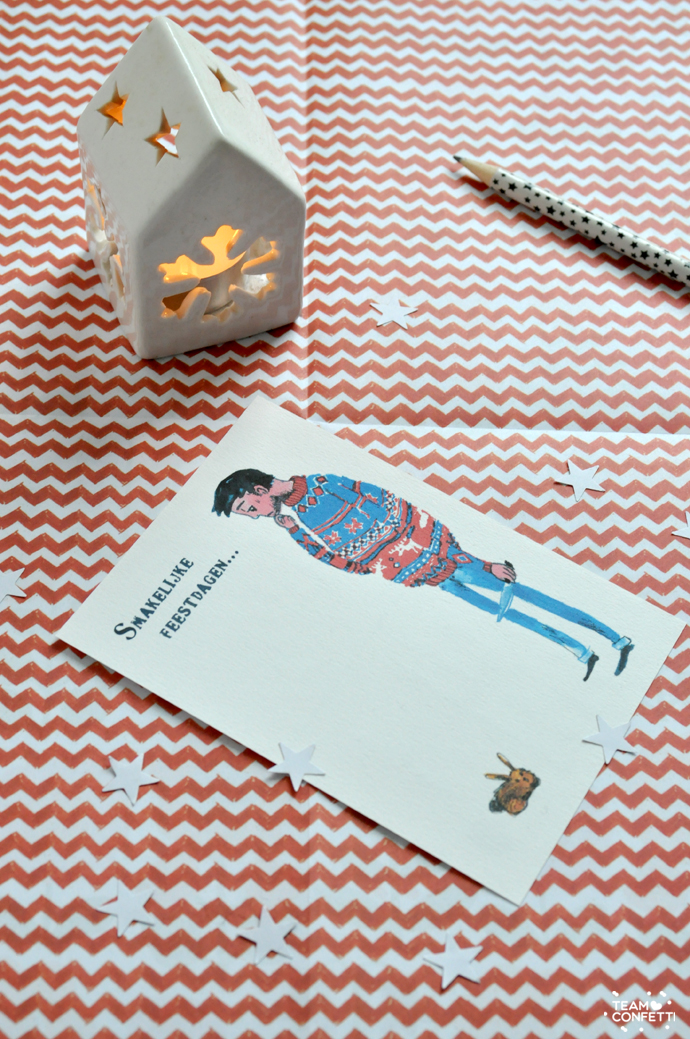 En dit is hem dan! Hij heeft een lekker hoog Flappie-gehalte, vind je niet?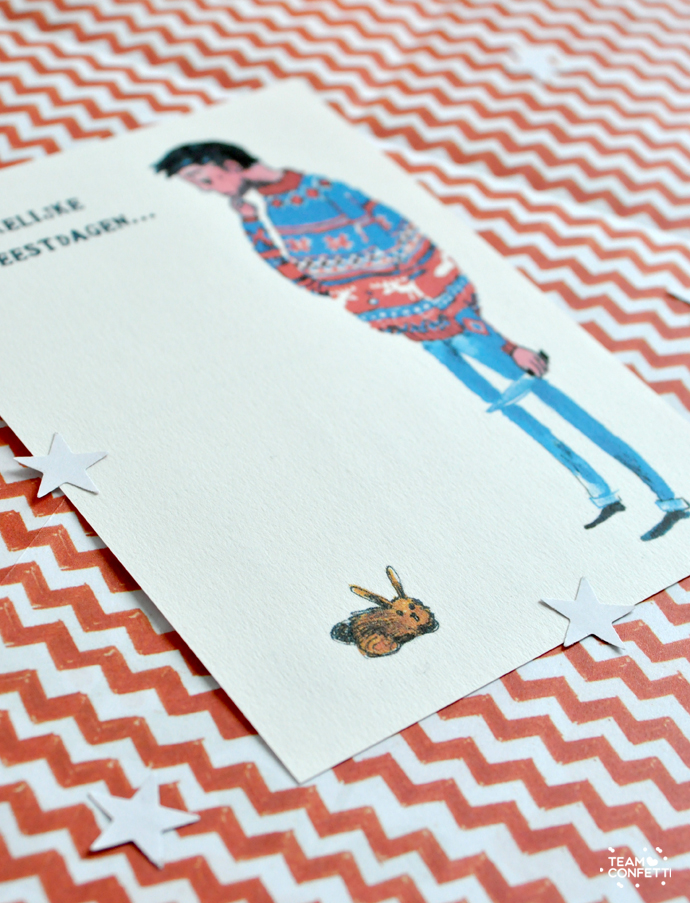 Cute konijntje! Doet ie het of doet ie het niet?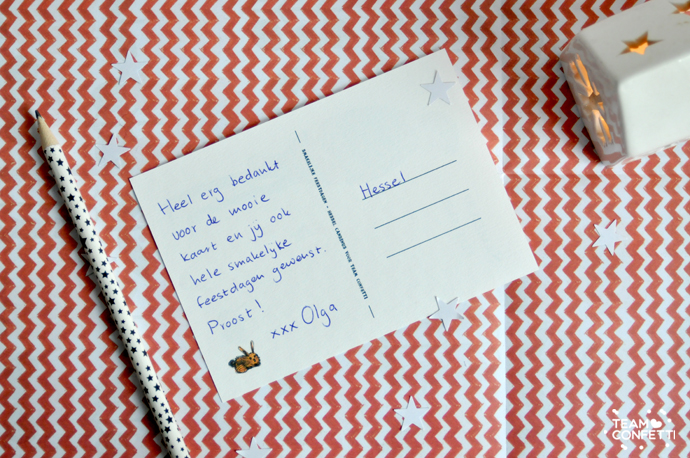 Ook aan de achterkant is gedacht. Hij is als ansichtkaart te gebruiken, scheelt weer enveloppen! Doe je er liever wel een envelop omheen? Dan kun je de achterkant er gewoon niet op printen.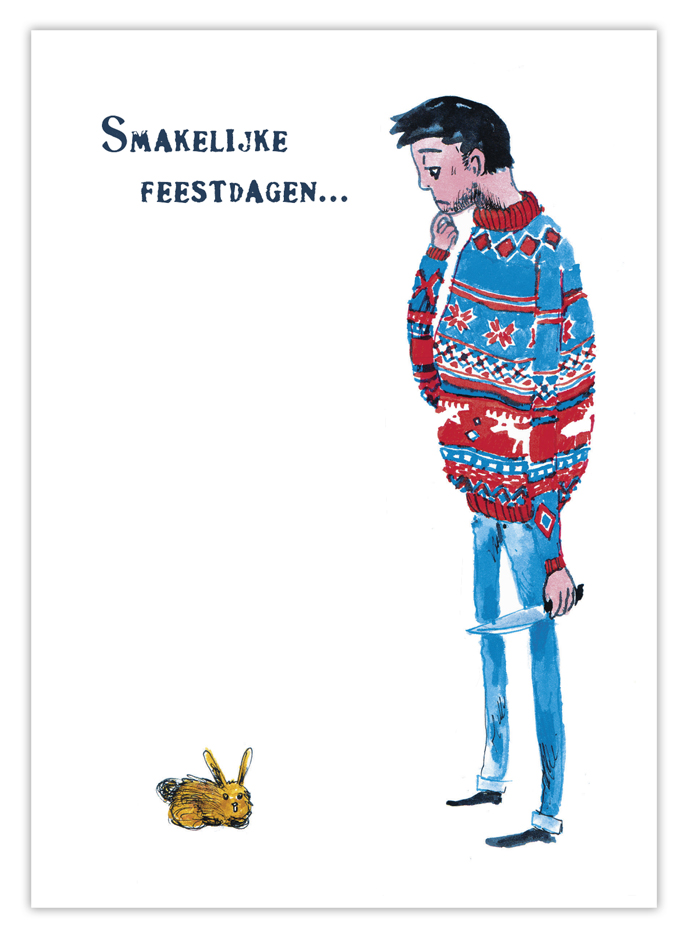 Klik hier om de kerstkaart van Hessel gratis te downloaden.
Hessel heeft nog veel meer mooie dingen gemaakt. Klik hier om naar zijn Flickr pagina te gaan voor meer illustraties of hier om naar zijn website te gaan voor meer informatie.