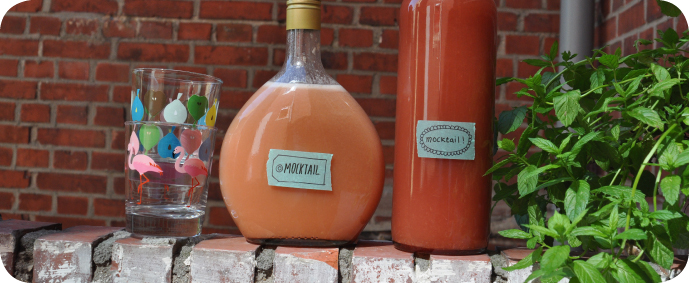 De maand augustus was heerlijk warm en dus volop zomer. Ik maakte idioot veel foto's met mijn nieuwe telefoon, kijk je mee?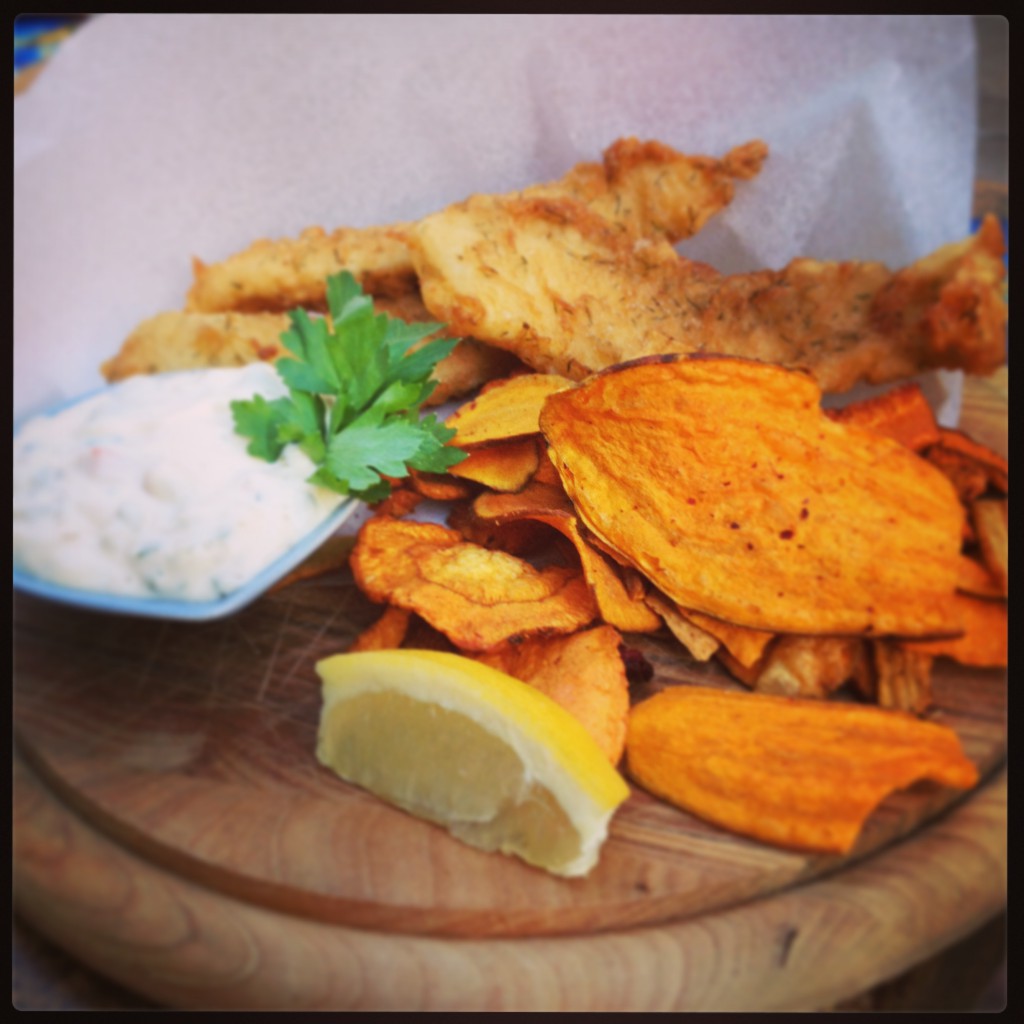 Aan het begin van de maand aten we voor het eerst bij Het Concerthuis.
Dit was mijn favoriet: fish and chips.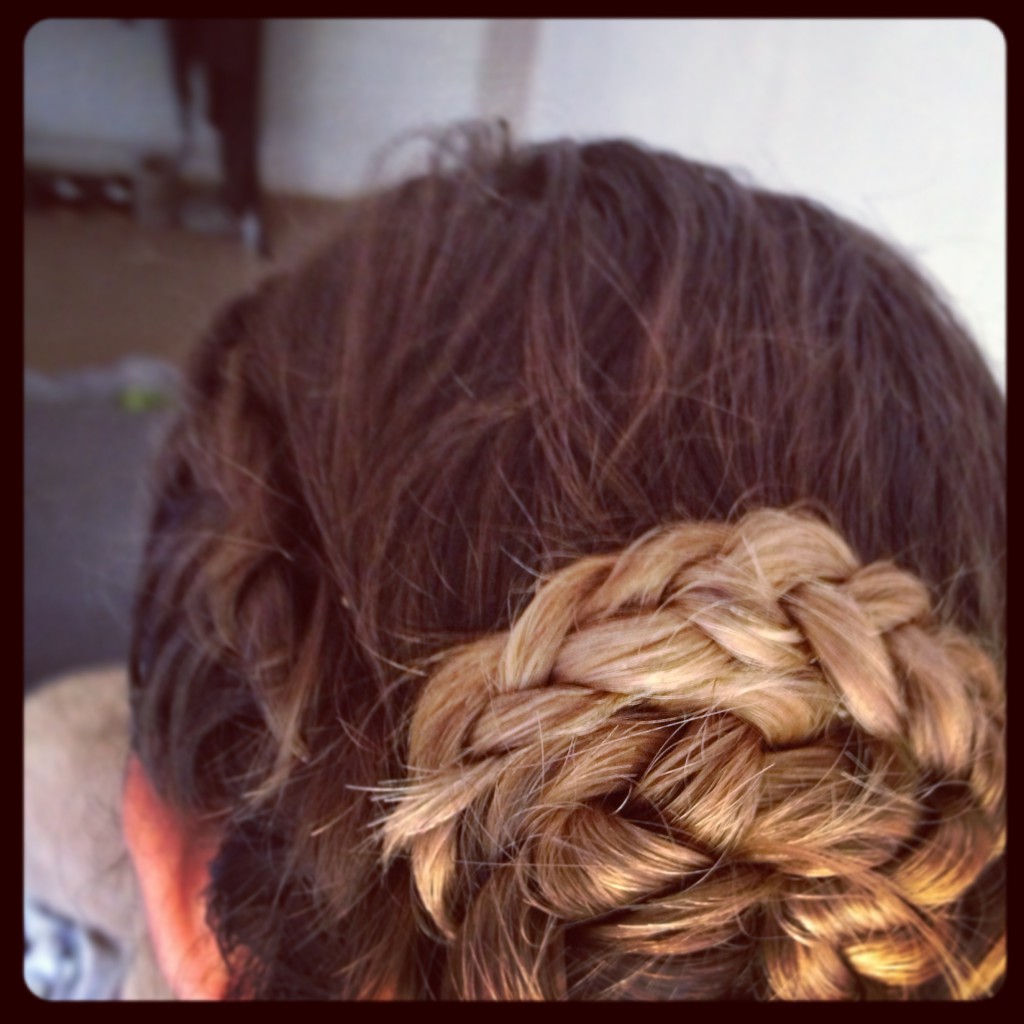 Omdat het zulk warm weer was, vlocht ik mijn haar vaak in.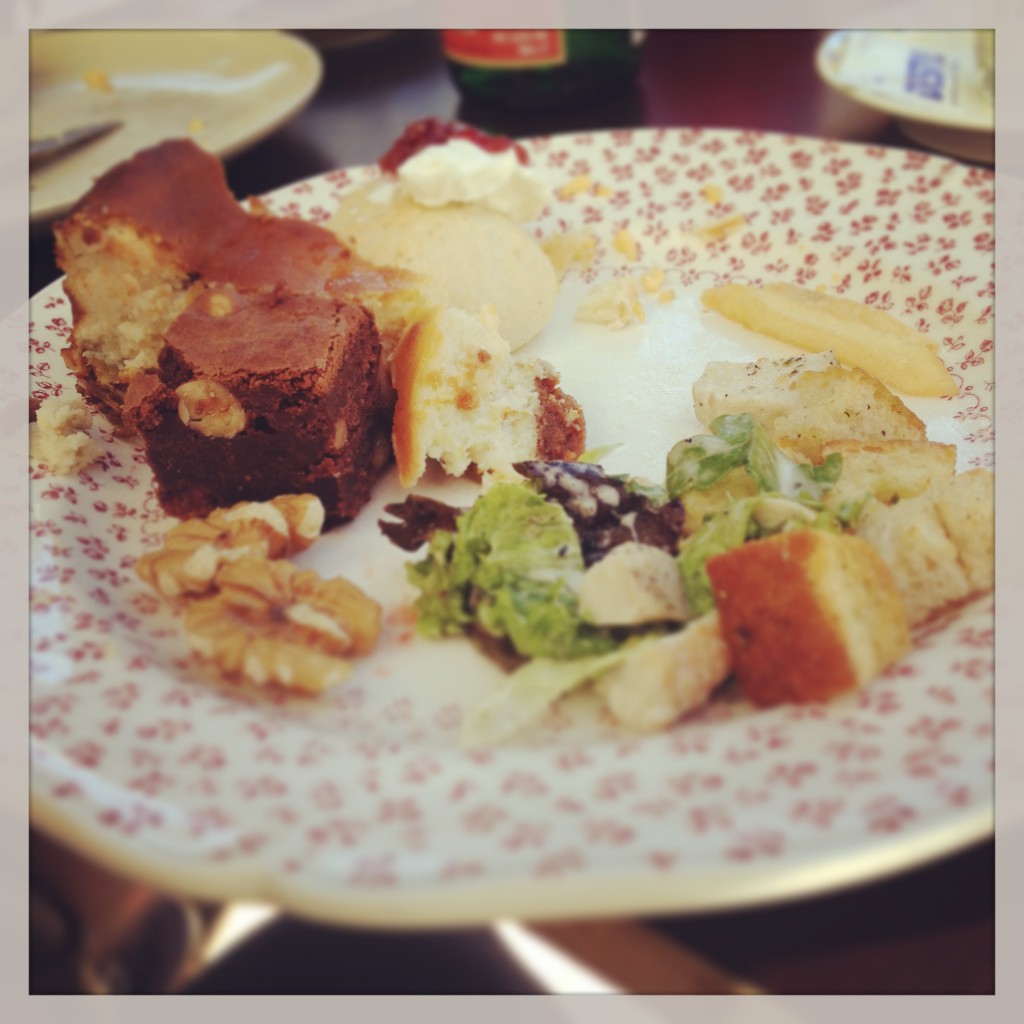 Omdat het eten bij Het Concerthuis zo beviel, hebben we ook een keer de brakke lunch geprobeerd op zondag. Echt brak waren we niet, maar we ontbijten altijd ontzettend laat in het weekend, dus dit was perfect!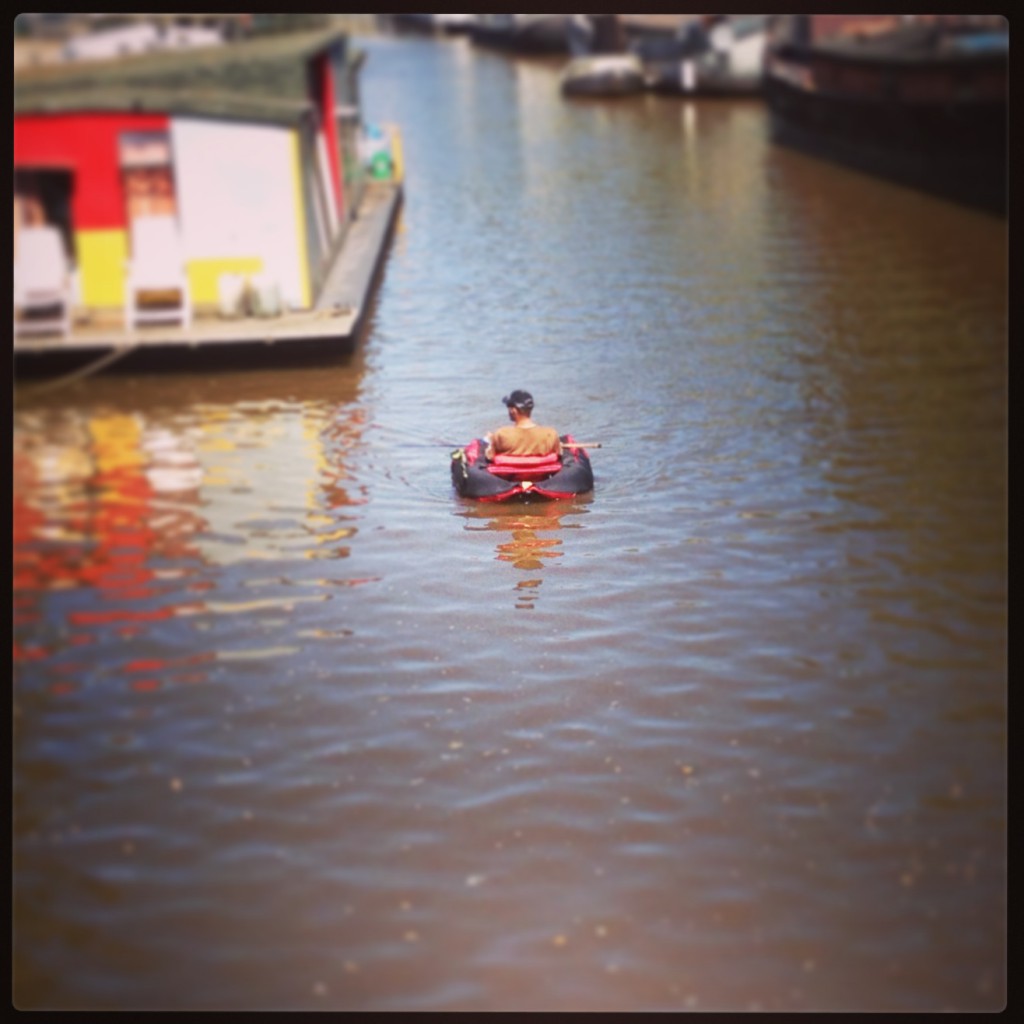 Toen we klaar waren met het eten van de brakke lunch zagen we deze man heerlijk in een rubber bootje dobberen.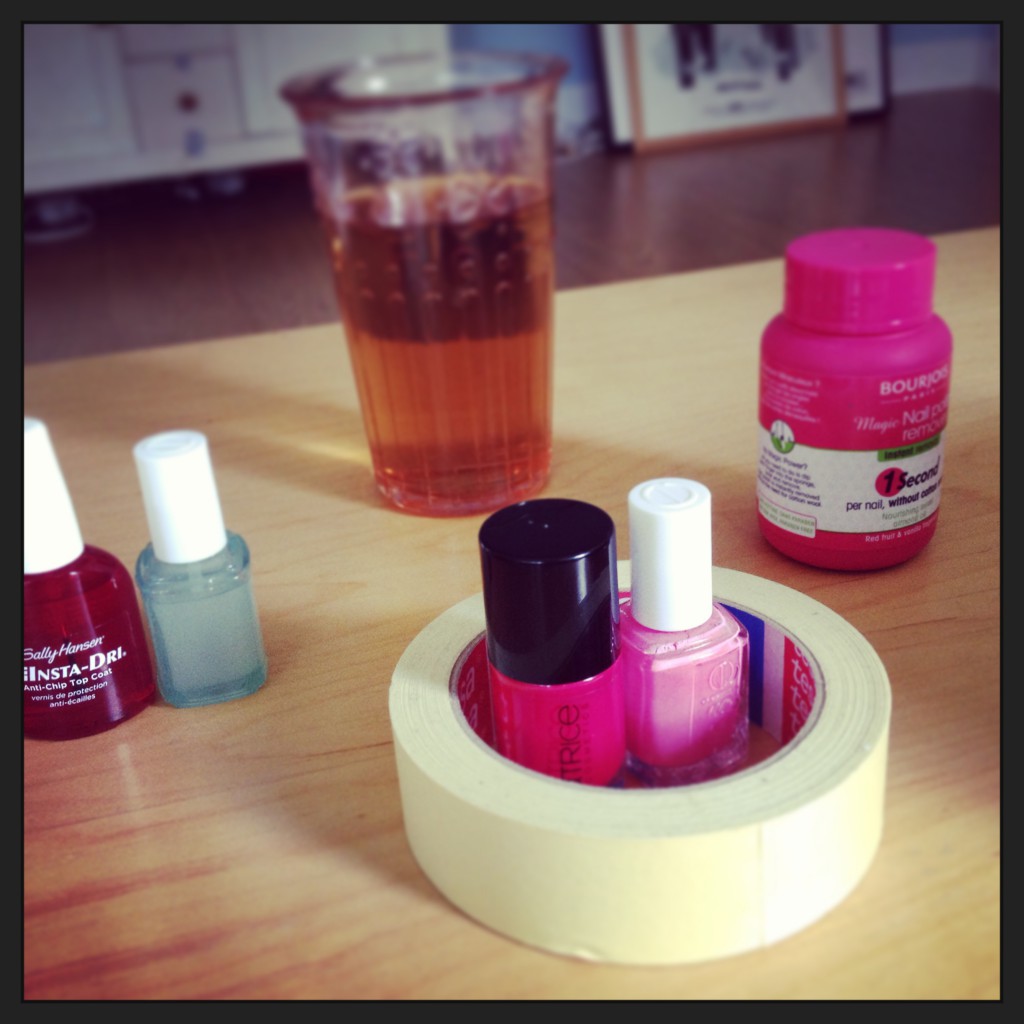 Alles wat ik nodig heb voor een avondje nagellakken. Leuke serie op en een glaasje thee erbij.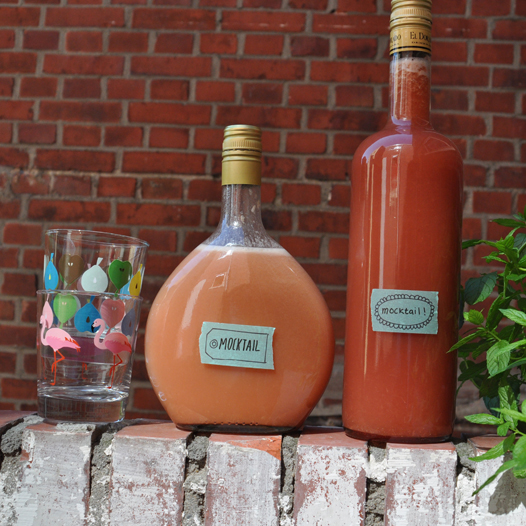 Van twee lege wijnflessen en mijn nieuwe maskingtape van Hema maakte ik deze mocktails voor een picknick met Meike. De katers na de mojito's van vorige maand waren zo venijnig dat we het eens alcoholvrij hebben geprobeerd.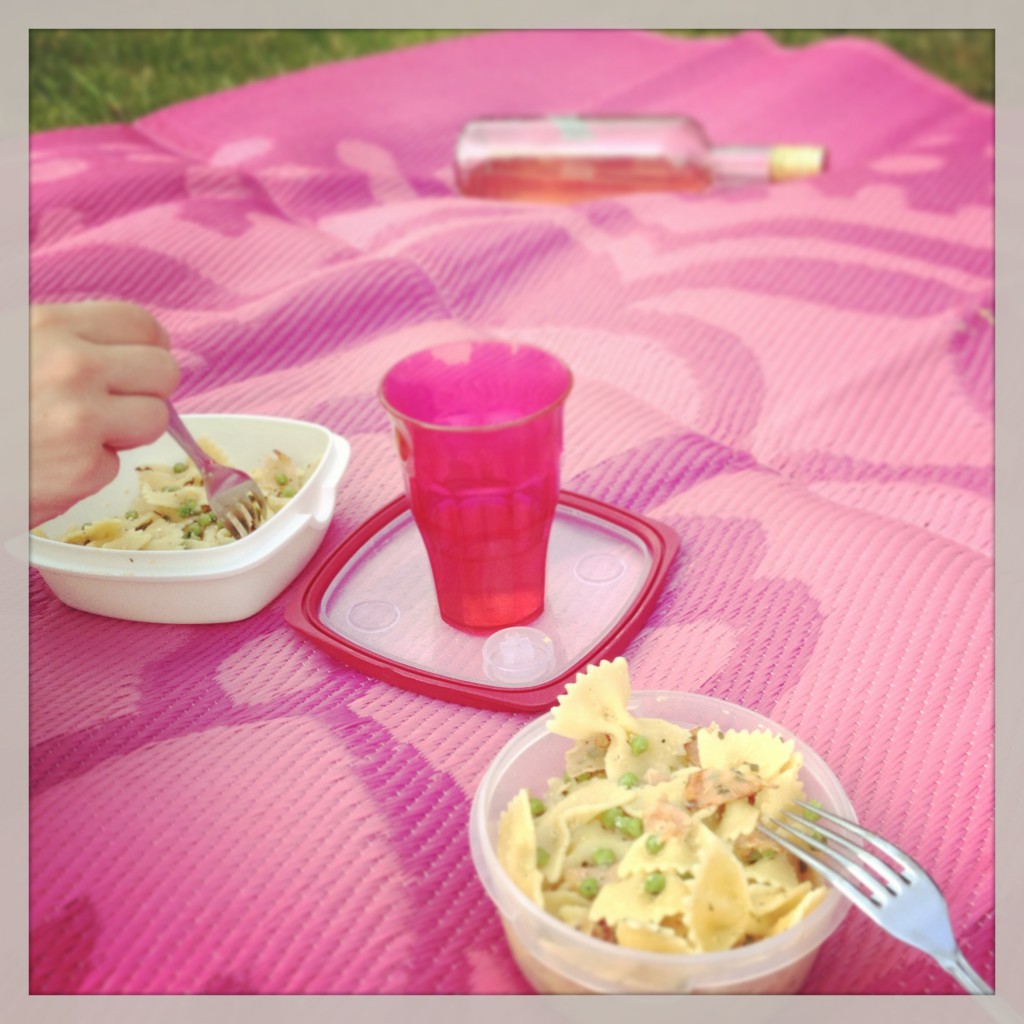 Als het lekker weer is, nemen we graag ons avondeten mee het park in.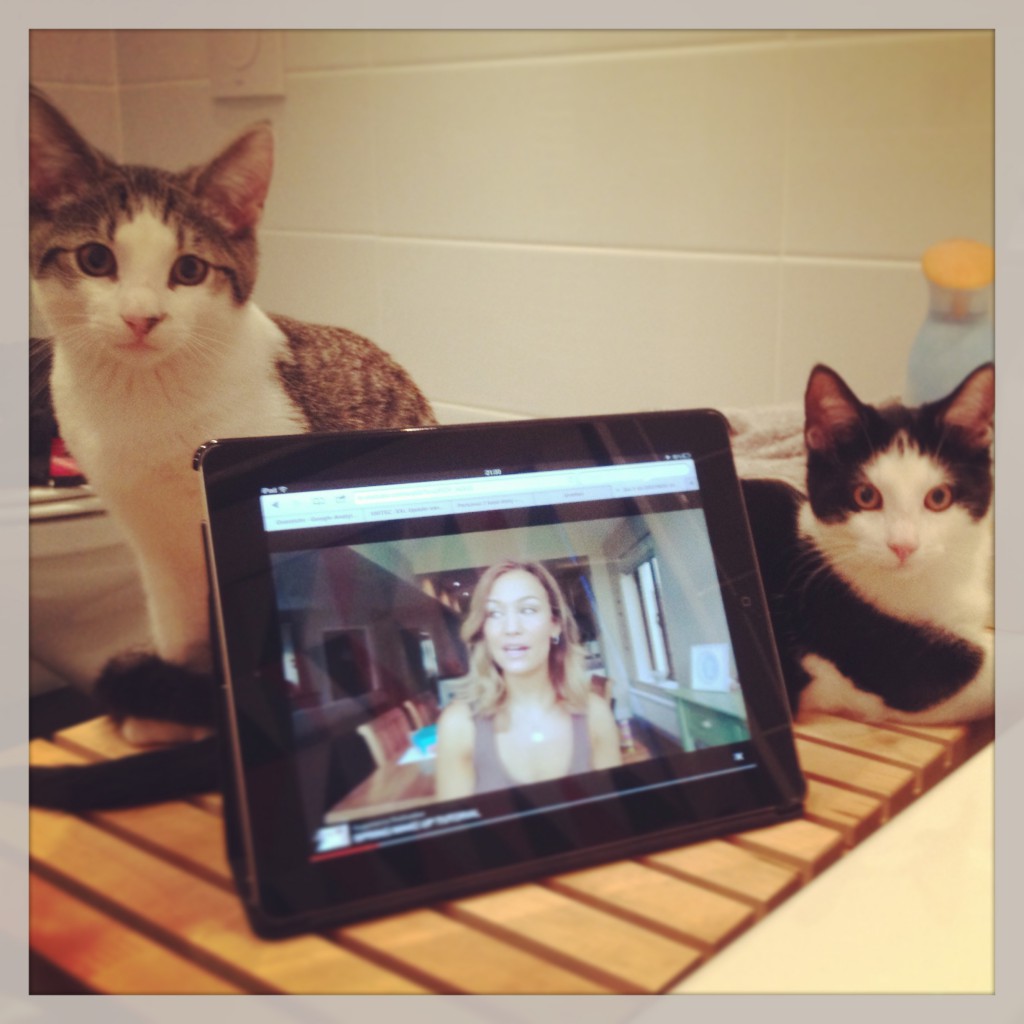 Toen het een dagje wat minder lekker weer was, ging ik lekker in bad om youtube-filmpjes te kijken. De poesjes waren helaas iets te nieuwsgierig en stoten steeds bijna de IPad omver. Ik heb uiteindelijk Tom opgebeld om te vragen of hij ze op kwam halen, hihi.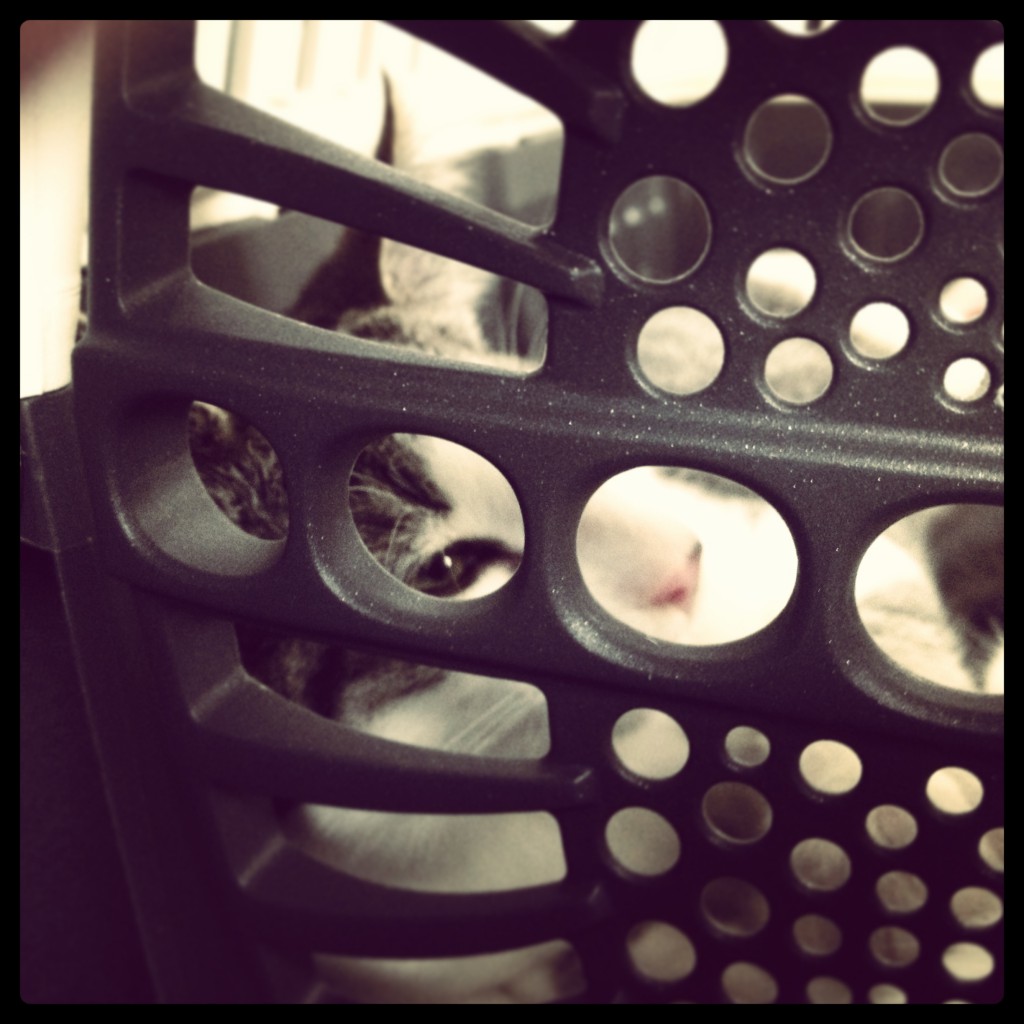 Met de poesjes naar mijn ouders. Tetkees houdt niet zo van de snelweg, maar hij gedroeg zich dit keer voorbeeldig!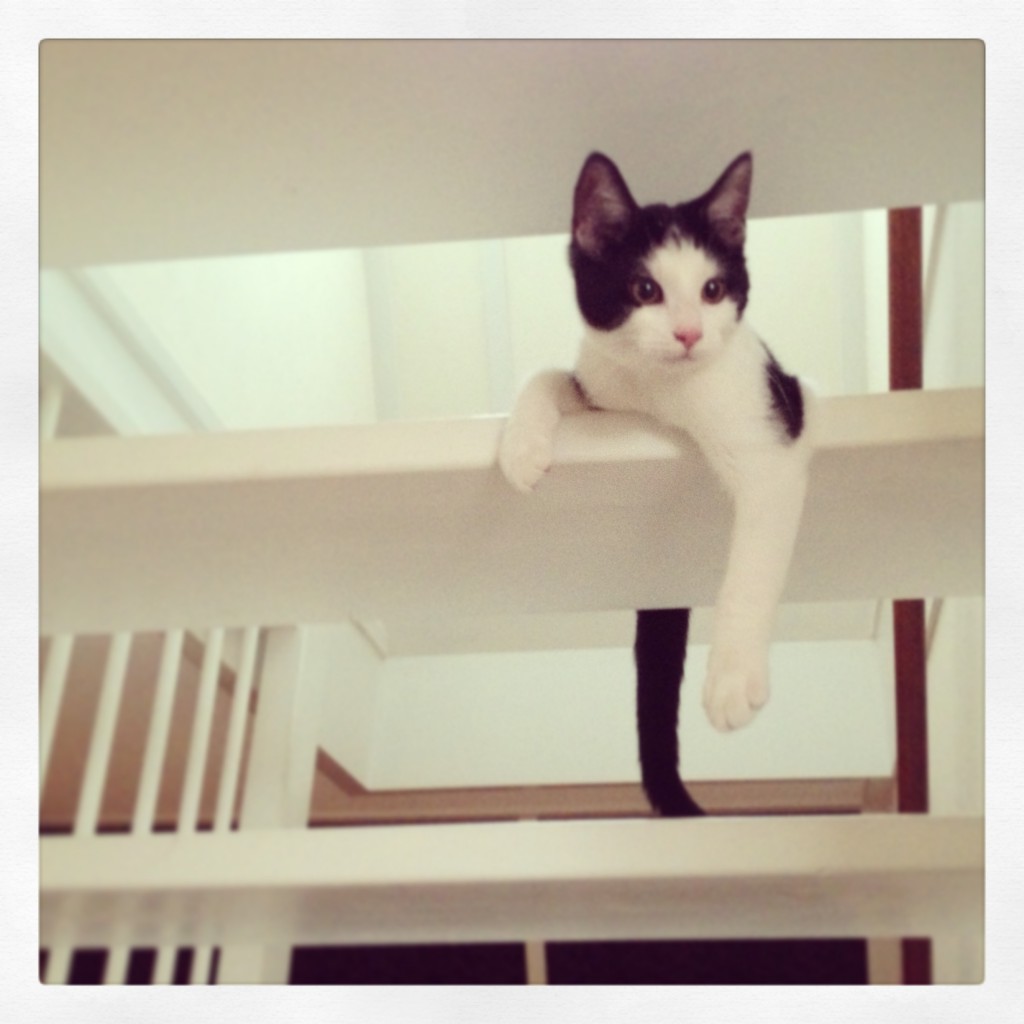 Mo op de trap van mijn ouders. Hij hing er lekker bij.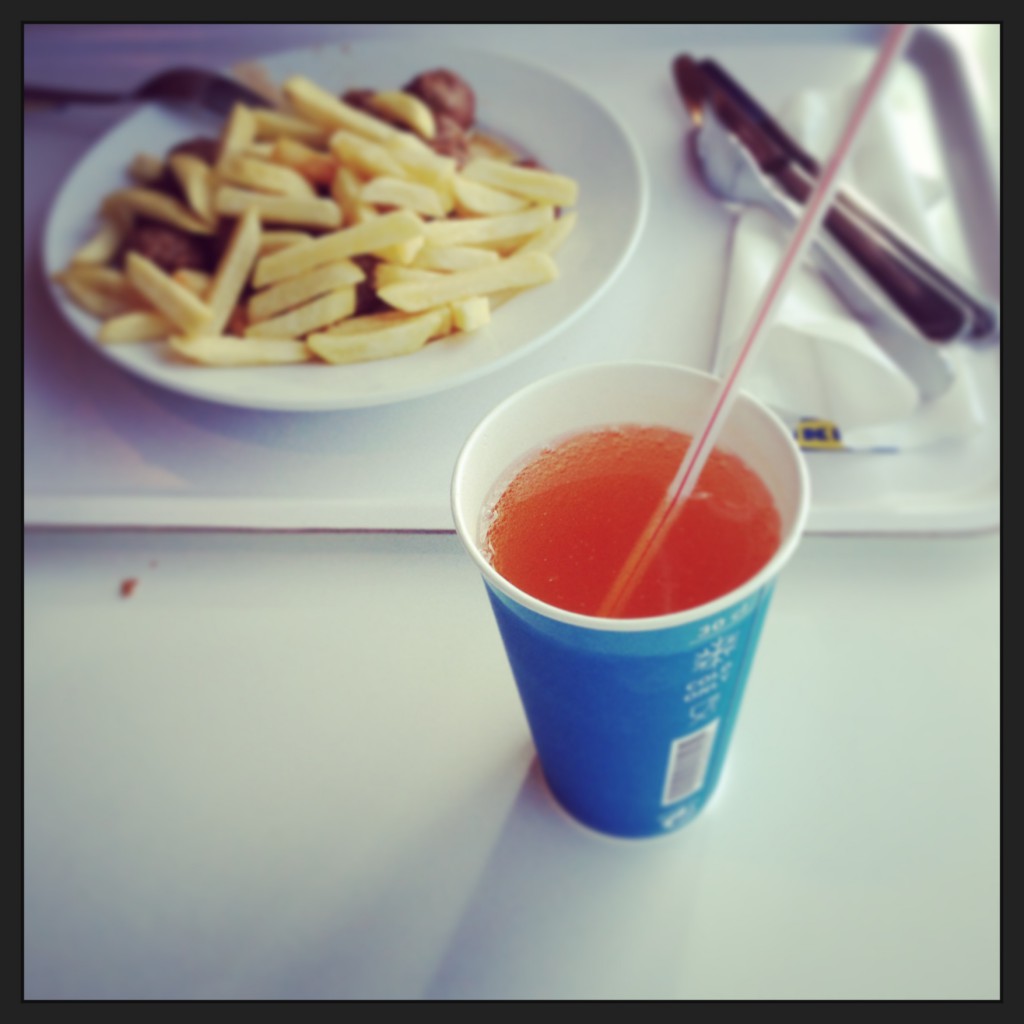 Toen we laminaat gingen kopen bij Ikea, hebben we ook een bordje Zweedse balletjes gedeeld. En daarbij maakten we een Ikea-cocktail: een deel limonade, een deel sinas en twee delen sprite. Tja, het is weer eens wat anders…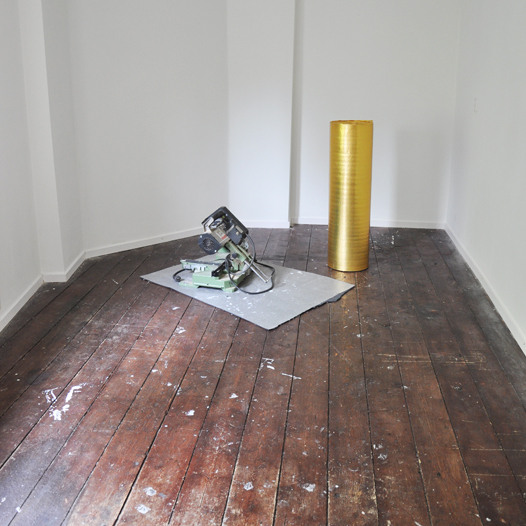 Mijn werkkamer voordat we laminaat gingen leggen. De vloer was oud en kraakte en er zatten enorme kieren tussen de planken.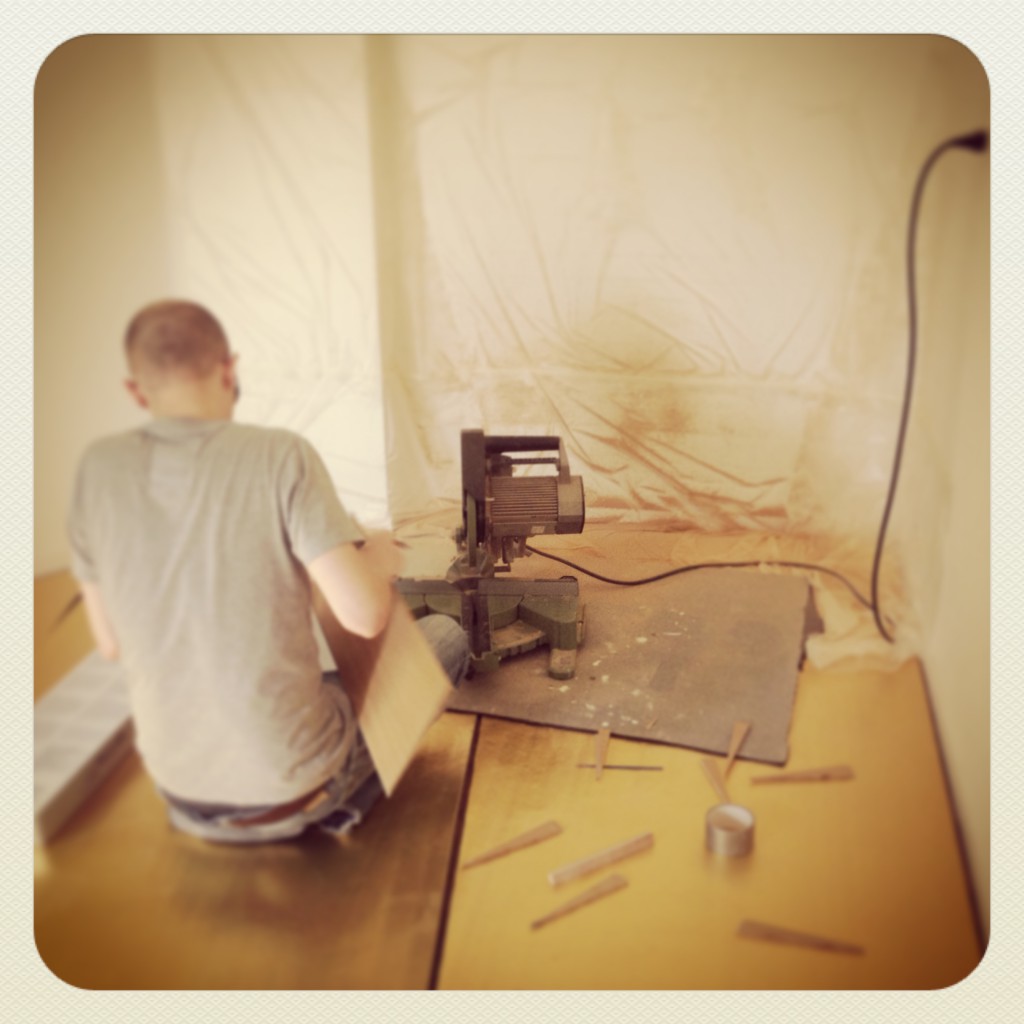 Tom achter de afkortzaag. Wat een held!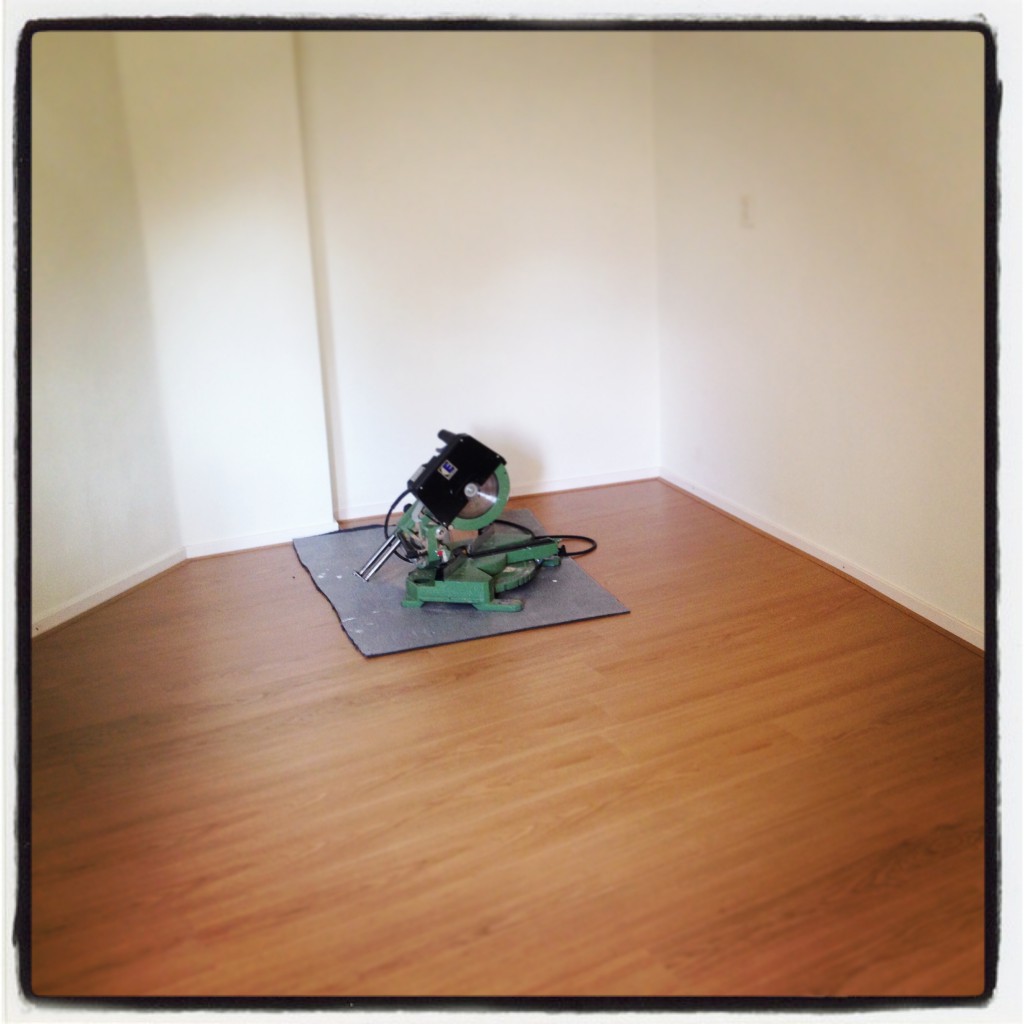 Strak gelegd toch? We zijn niet de allersnelste klussers, maar we kunnen het wel heeeel netjes.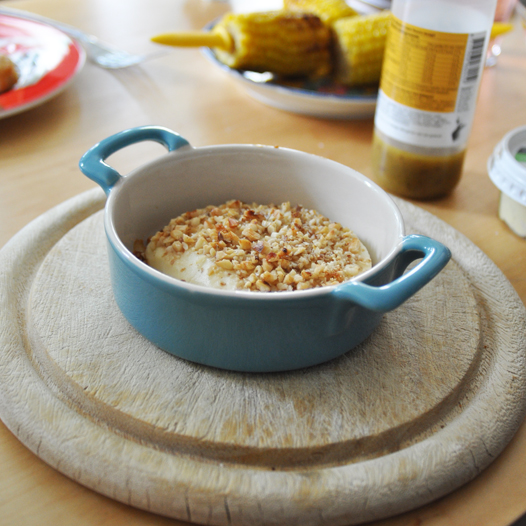 Tapasnight op zaterdagavond. Dit is onze geitenkaascreatie: Geitenkaas met honing en gehakte walnoten en pijnboompitten. Tien minuutjes in de oven en klaar!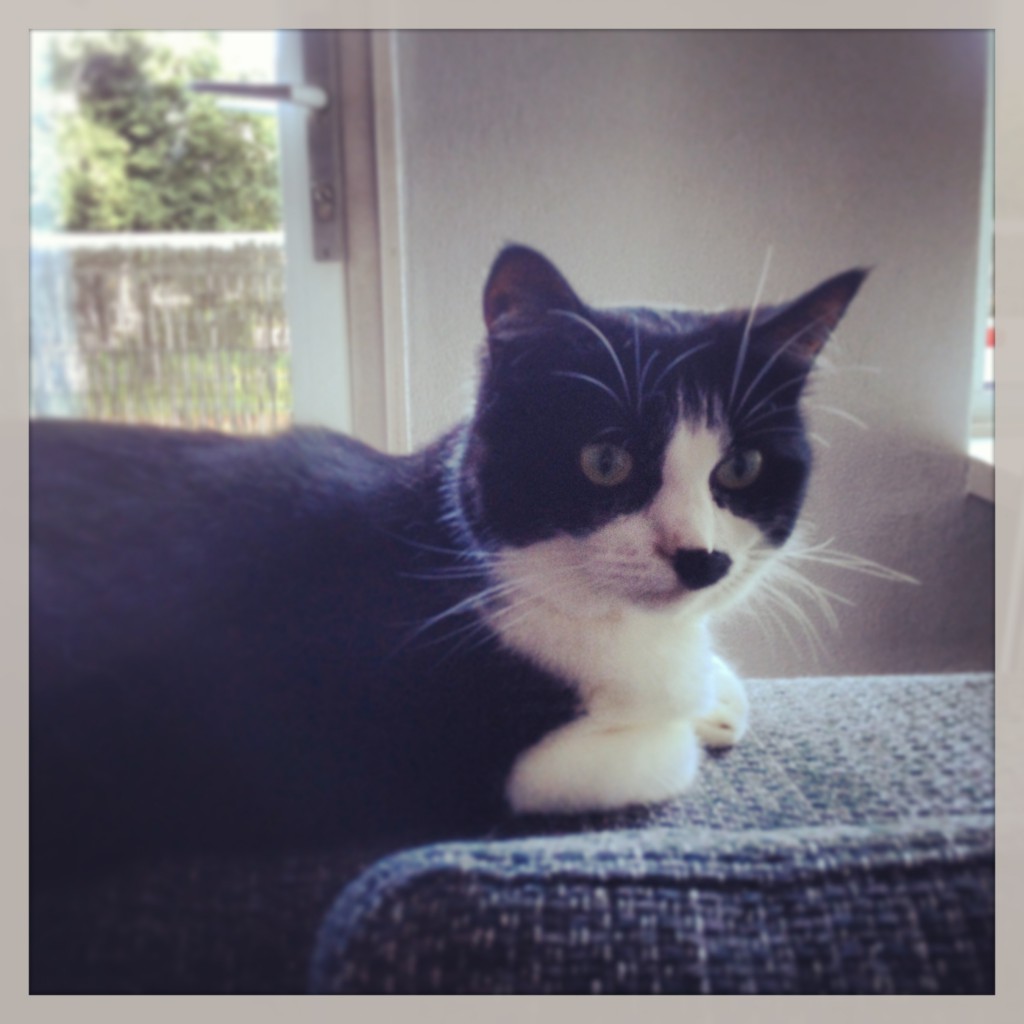 Meet Fatima, de kat van vrienden. Mo lijkt op haar en heet daarom ook Mohammed.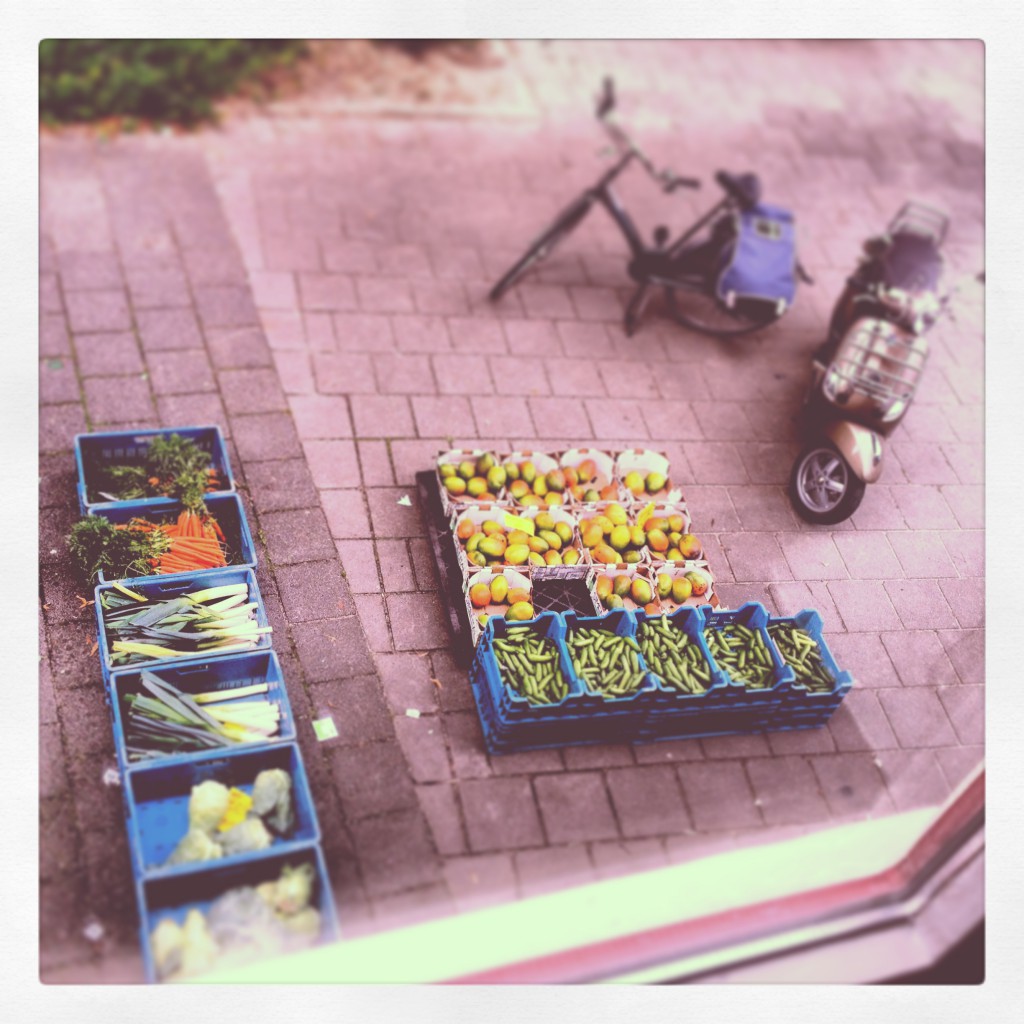 Ons uitzicht. We wonen boven een groenteboer die erg druk bezocht wordt. Heel gezellig en gezond.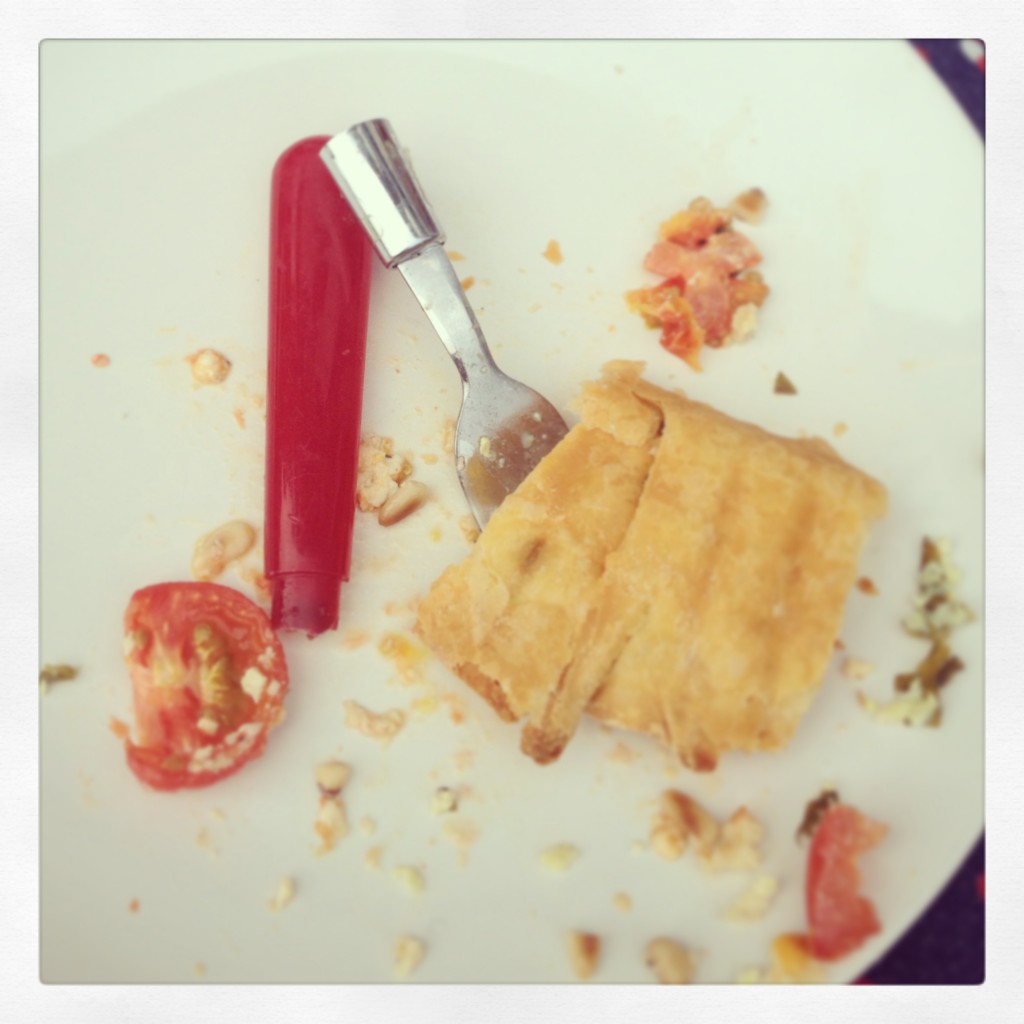 We gingen eten bij de broer van Tom. Helaas was zijn bestek aan vervanging toe en brak de vork die ik gebruikte in tweeën toen ik aan het eten was. Op de een of andere manier kwam de vork heel hard tegen mijn lip aan.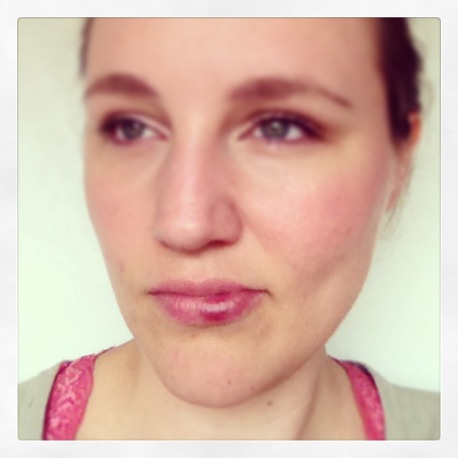 Lip de volgende dag: au!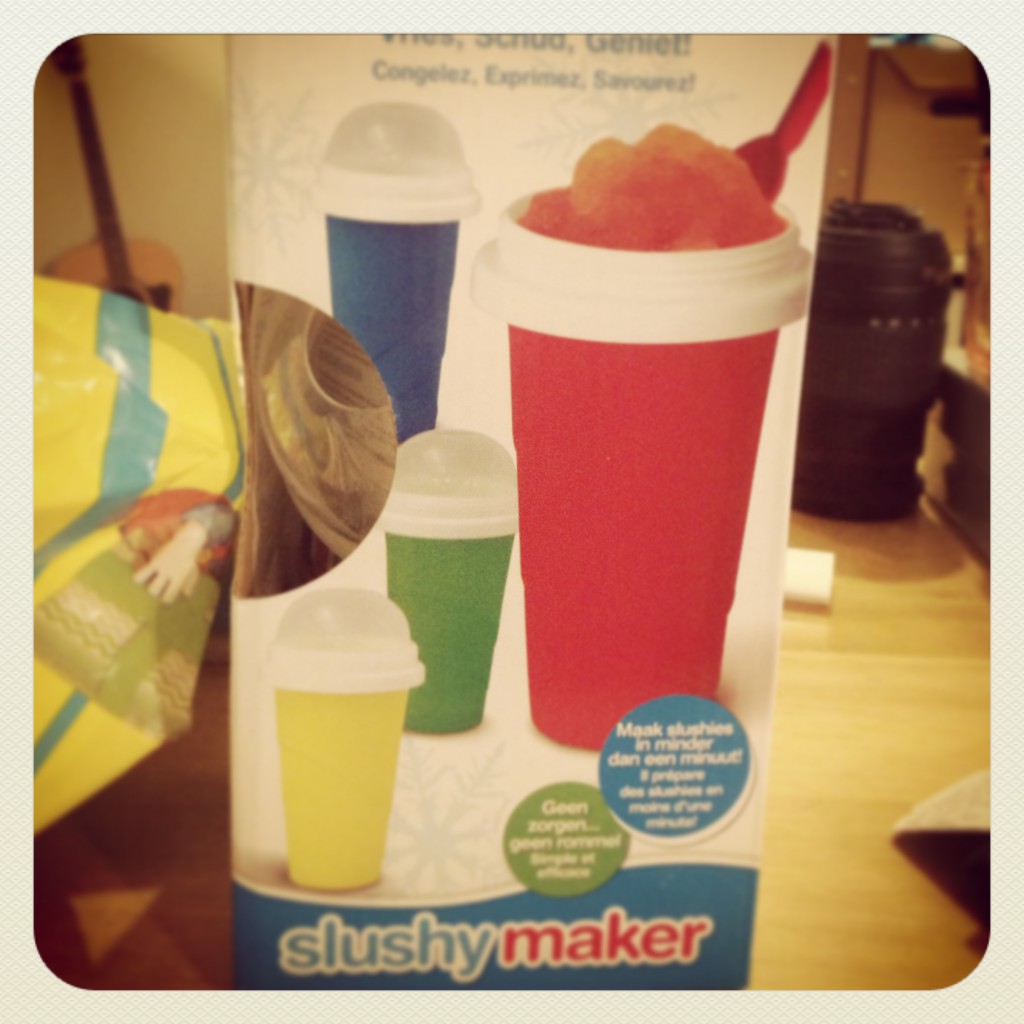 Voor een vriend van ons kochten we deze slushy maker voor zijn verjaardag. Hij is uitgebreid getest en hij werkt!!!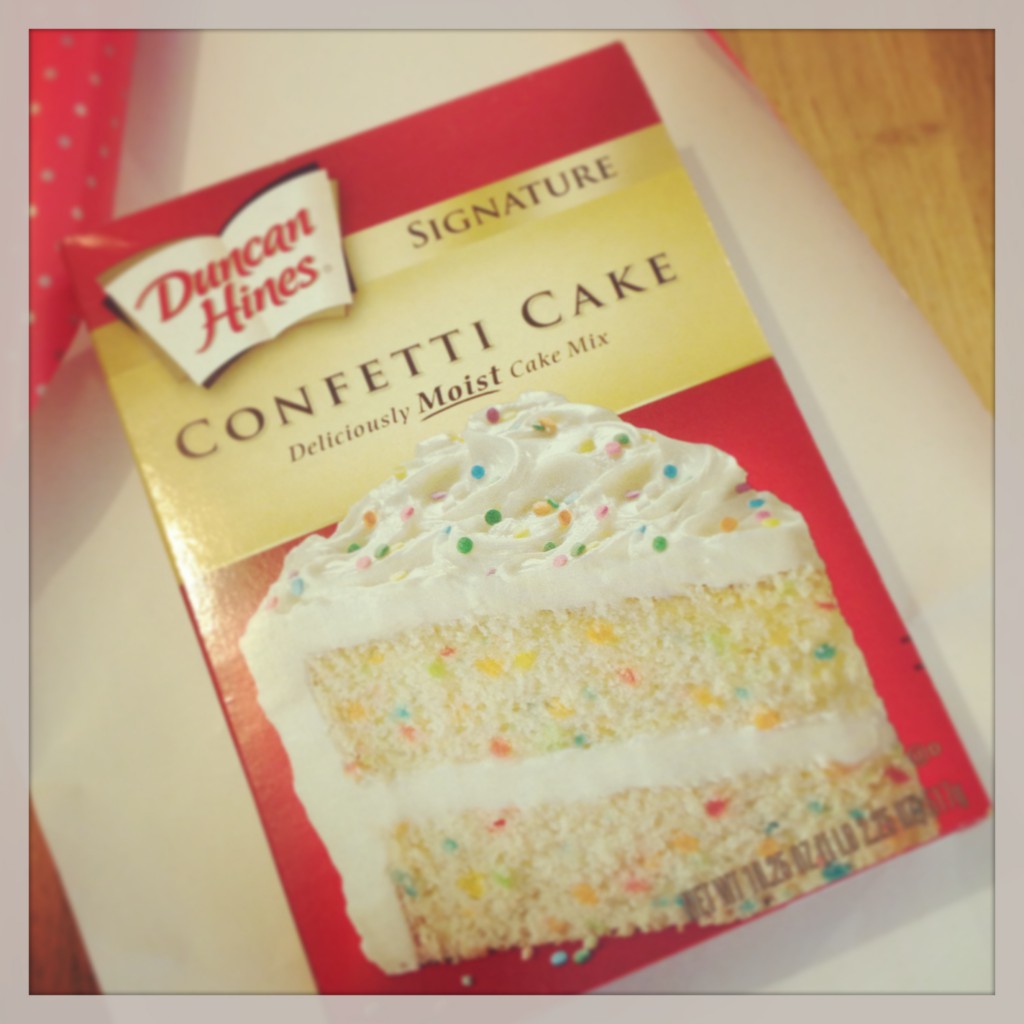 Om te vieren dat we 50 volgers op bloglovin hadden (inmiddels al 60!) gaf ik Meike deze Amerikaanse confetti cake mix cadeau.
Noorderzon! Het was weer erg gezellig en ik heb er heerlijk gegeten.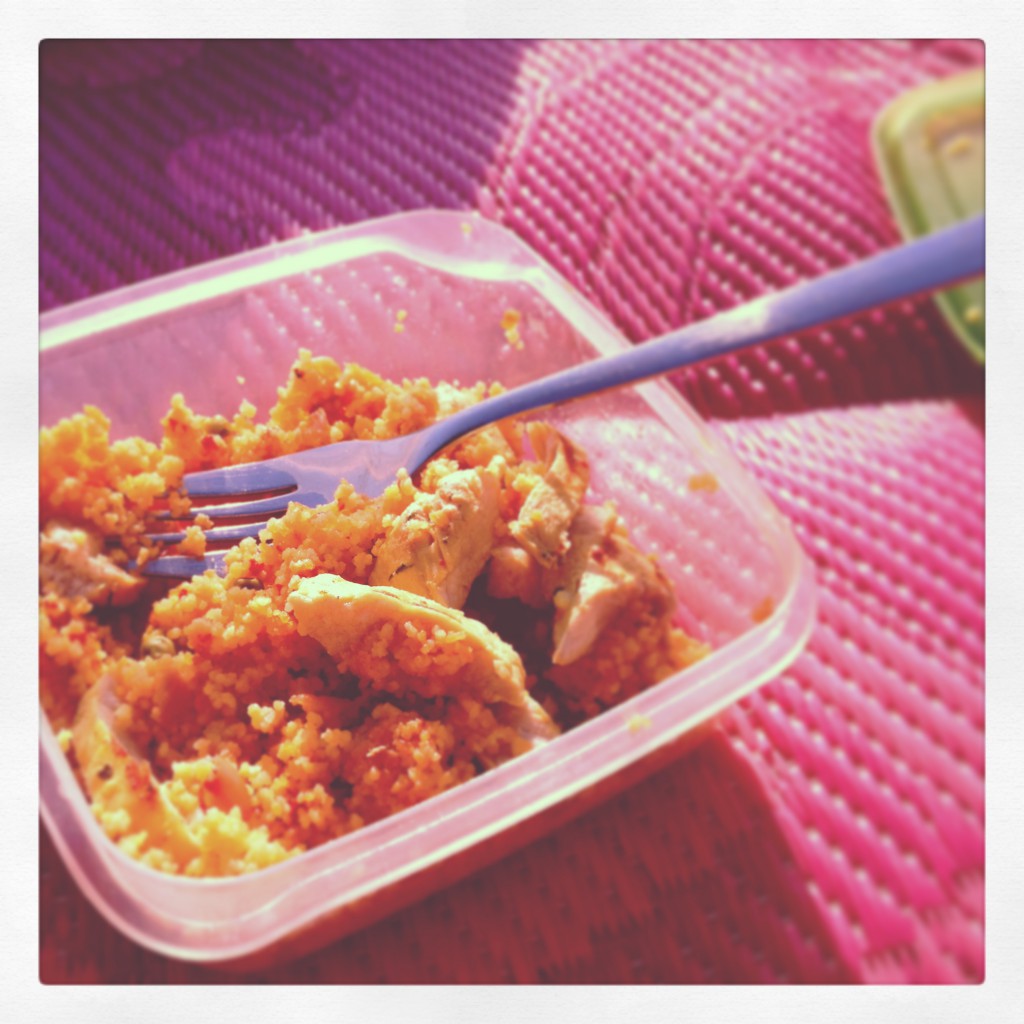 Wederom eten in het park. Dit keer couscous met kip. Het was de eerste keer dat we couscous maakten en het was zeker voor herhaling vatbaar!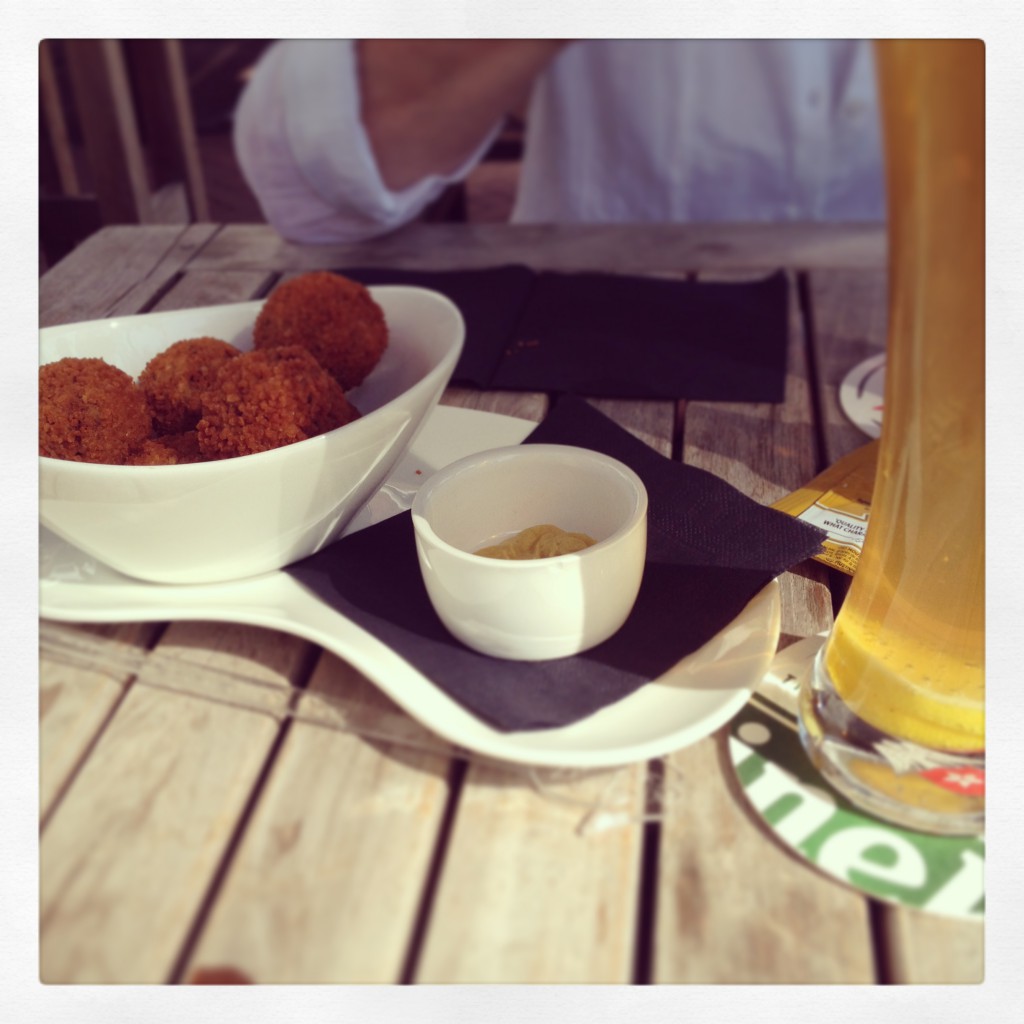 Witbiertje met bitterballen op t terras met mama. We proberen een keer in de week samen iets leuks te doen.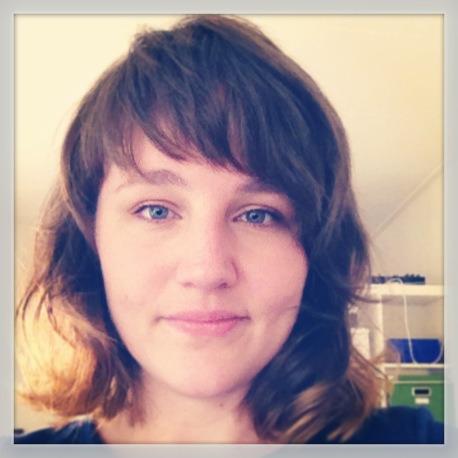 Ik ging naar de kapper! Dit is het resultaat. Ik moet nog een beetje wennen maar ik ben er heel erg blij mee!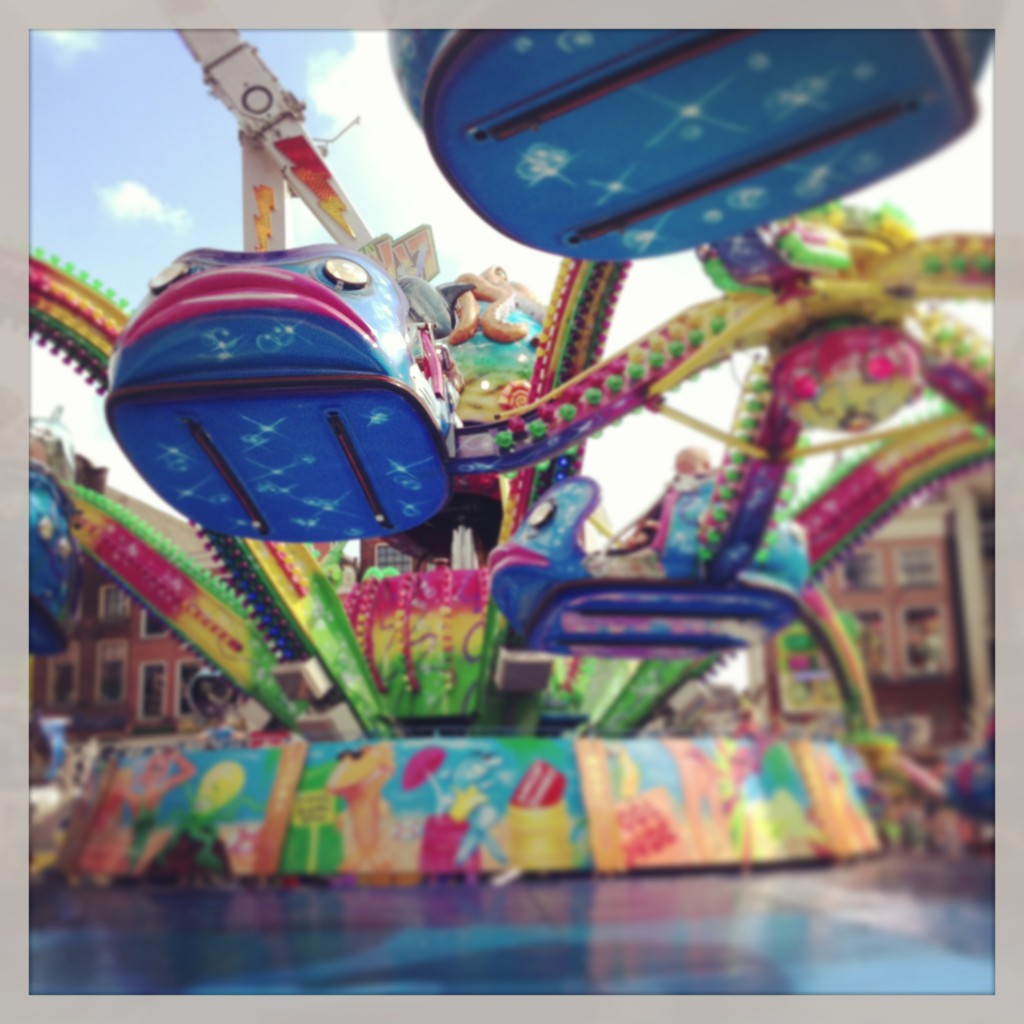 De kermis is in Groningen. Tom en ik zijn mietjes van het eerste uur, maar in De Octopus durven we wel. Dan zitten we daar tussen alle kinderen, maar dat maakt ons niks uit!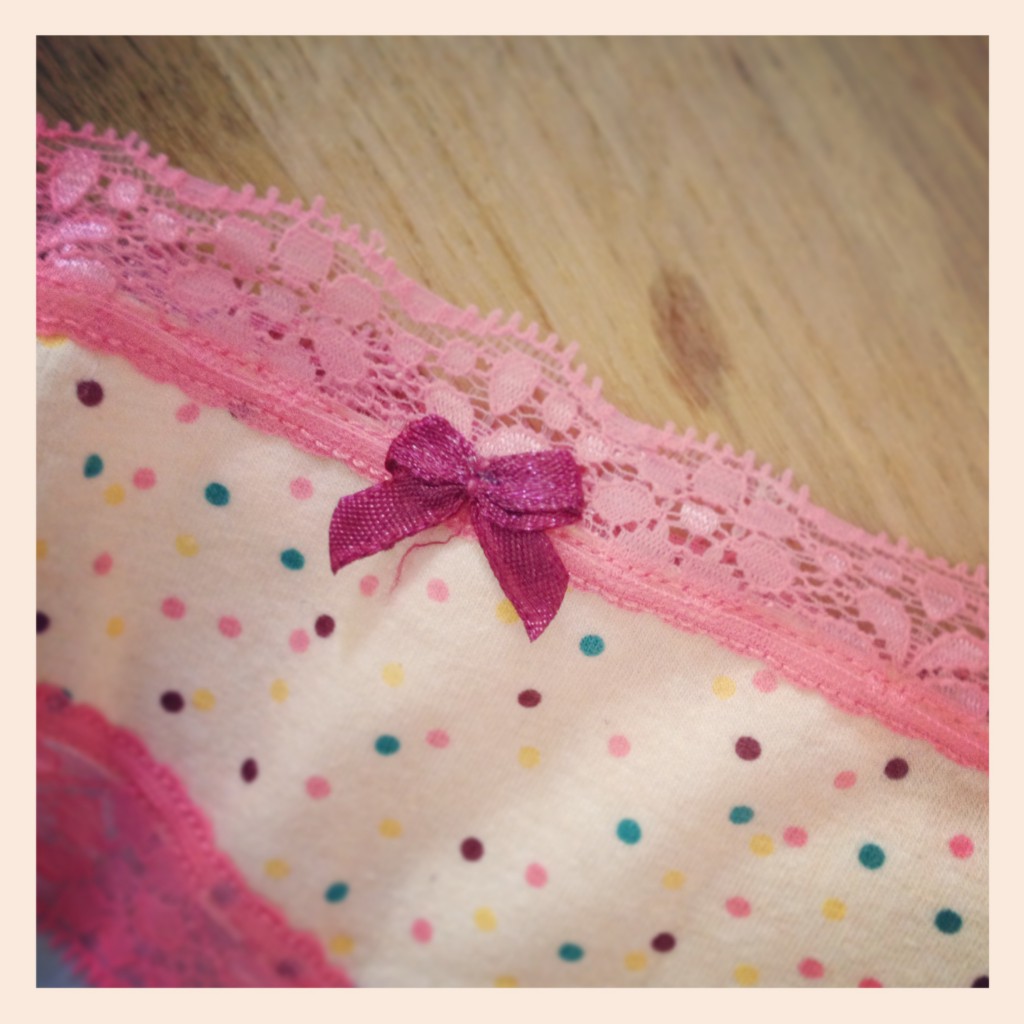 Deze onderbroekjes van de Hema waren in de aanbieding. Er zit confetti op!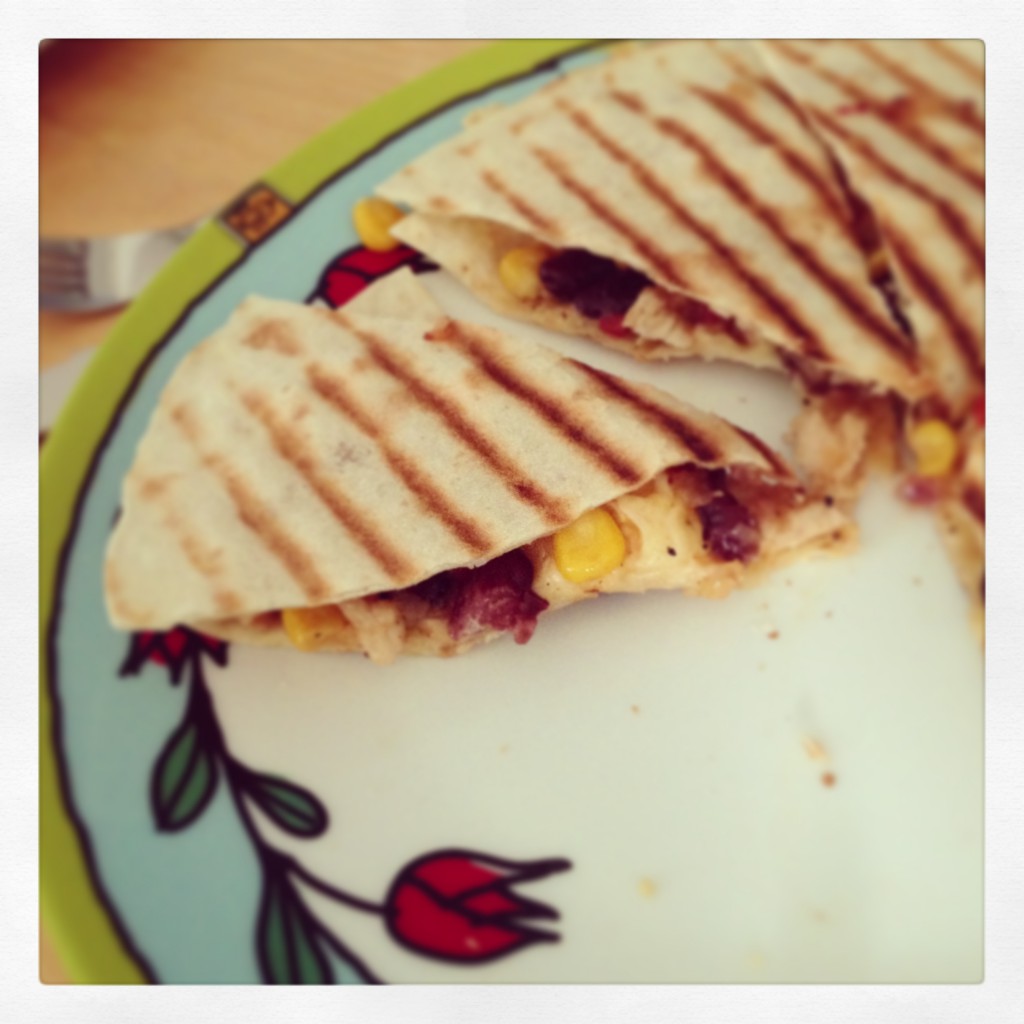 We maakten voor het eerst quesadillas, met kip, mais, kidneybonen en kaas. In de grillpan voor een paar mooie streepjes en wat cajunkruiden voor de smaak. Hebben jullie al door dat we geen hele uitgebreide koks zijn ;)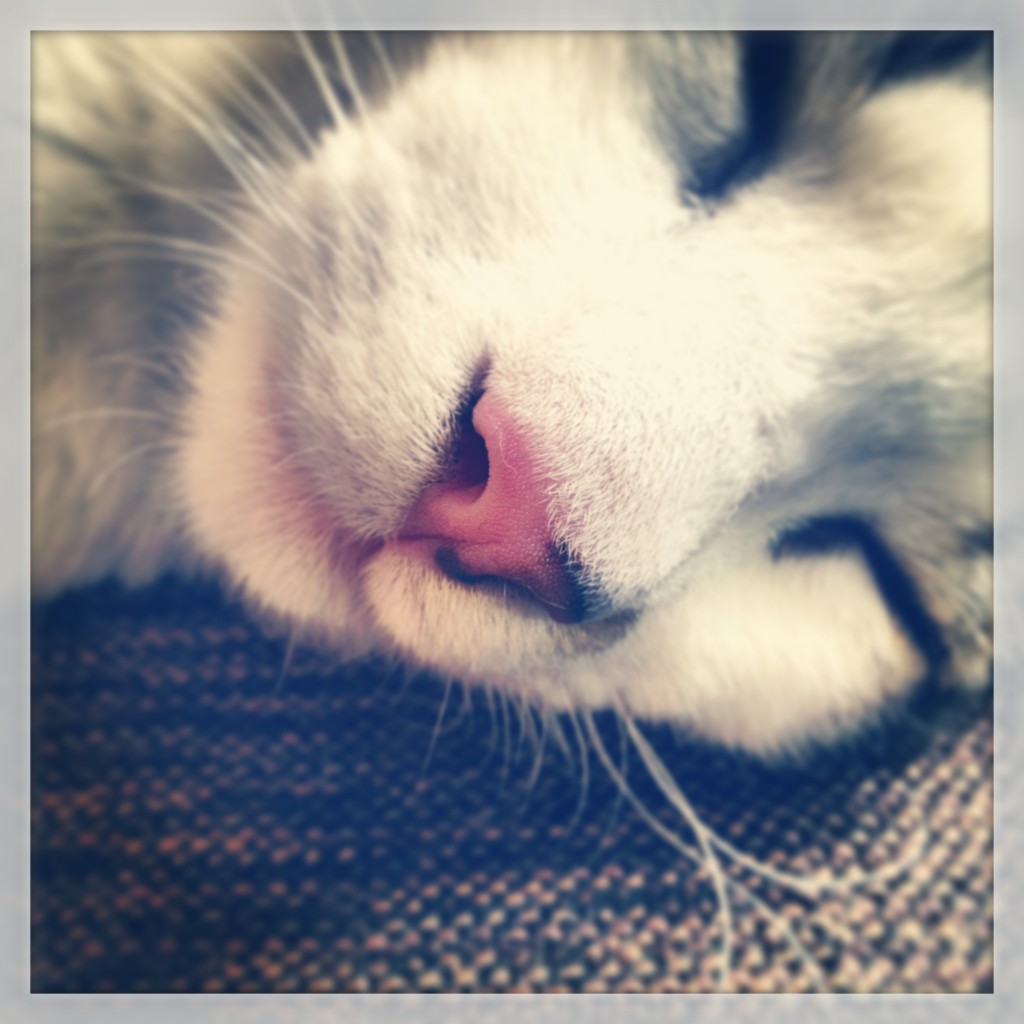 Ik probeer zo min mogelijk kittenfoto's hier neer te zetten, daar is de kittenupdate immers voor. Maar ik kon dit roze neusje niet weerstaan.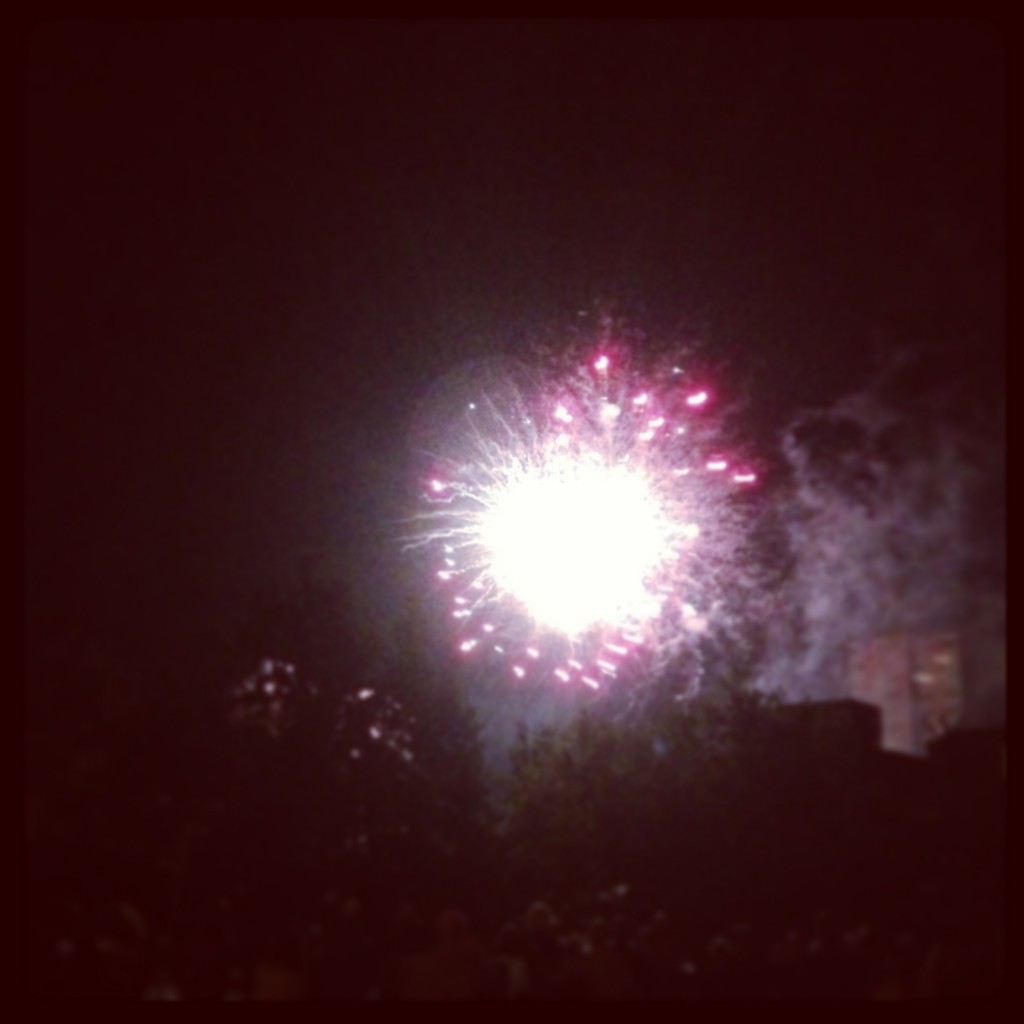 Het vuurwerk van Groningen Ontzet, een Groningse feestdag. Waar deze feestdag precies op is gebaseerd weet ik niet (ik kom uit Friesland). Maar het was wel leuk om een keertje te zien.
Zoals ik al zei, belachelijk veel foto's. Omdat ik nu altijd een fototoestel bij de hand heb, maak ik veel meer foto's. Vinden jullie het leuk als ik dit eens in de twee weken doe in plaats van een keer per maand? Dan is het niet zo'n overload ;)