Afgelopen week had ik ontzettend veel dates met hele leuke mensen, heel gezellig. Eigenlijk lijkt het net alsof ik de hele week niks anders heb gedaan dan winkelen en lekkere dingen eten (maar ik heb tussendoor wel heel hard gewerkt hoor, dat is alleen niet zo interessant om te laten zien).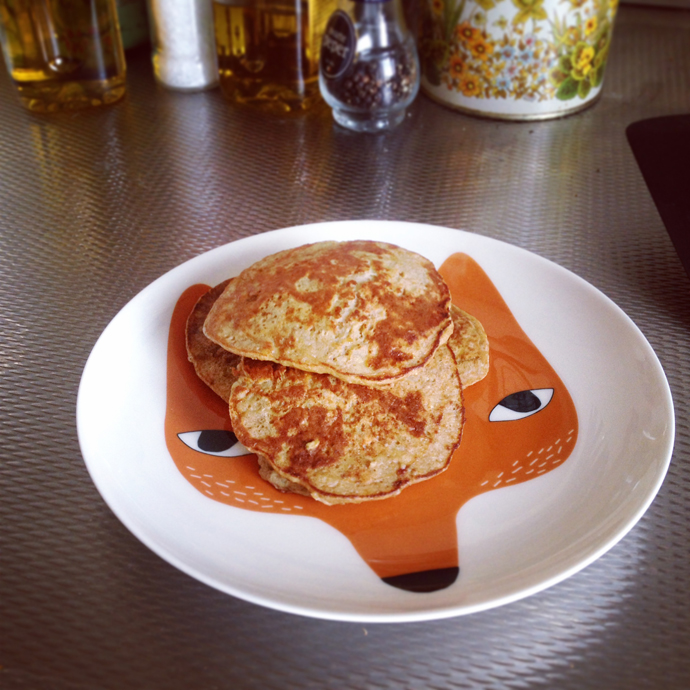 Maandag was ik vastberaden om die week eindelijk eens een beetje goed te ontbijten. En dus bakte ik healthy pancakes met havermout, ei en banaan. Ze zien er heel erg lekker uit, maar ik was helaas echt geen fan. Zo jammer!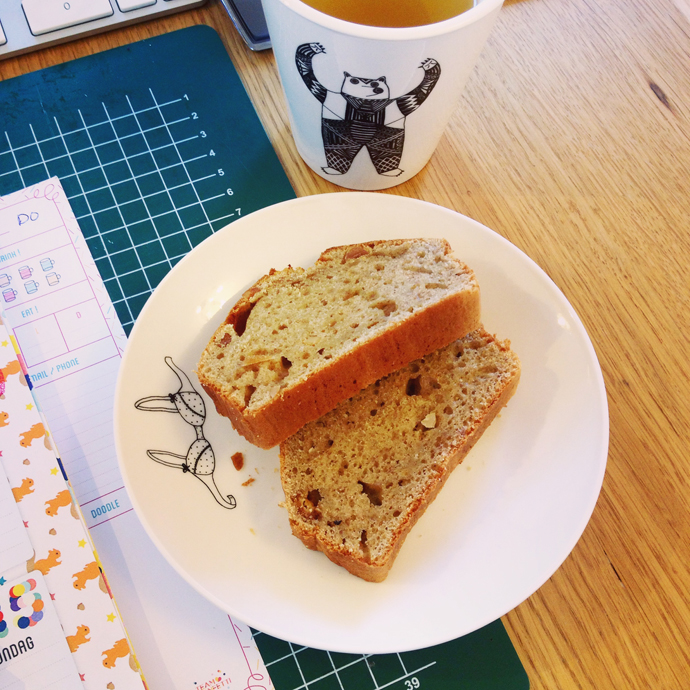 Op dinsdag bakte ik iets anders en dat viel gelukkig wel ontzettend in de smaak: bananenbrood! Oh my wat was dat lekker. Ik sneed er vervolgens elke ochtend twee plakjes vanaf, stopte ze een paar minuutjes in de broodrooster en maakte ondertussen een kopje thee. Echt heel erg fijn, dat ga ik komende week weer doen!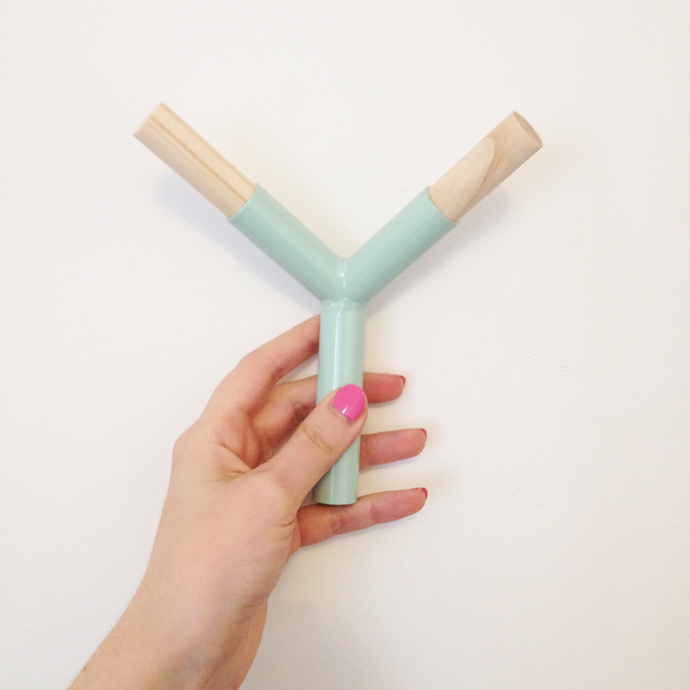 Omdat er een nieuwe collectie was bij Sostrene Grene, was ik er vorig weekend geweest om eens te kijken of er nog iets leuks tussen zat. Er waren ontzettend veel mooie dingen, maar ik had niks nodig (en dan moet je ook niks kopen). Totdat ik deze grappige haakjes vond. Die kan ik vast wel kwijt in mijn nieuwe werkkamer straks. :)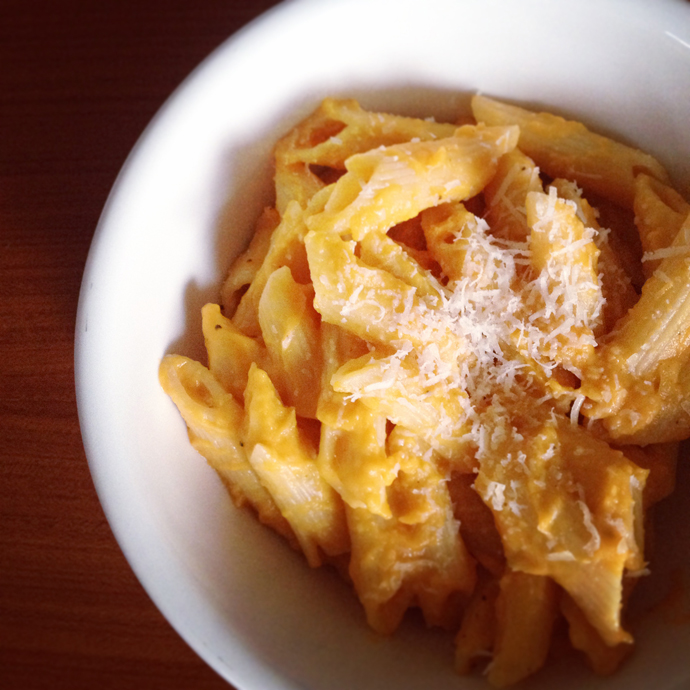 Als ik een nieuw recept heb ontdekt dat ik echt HEEL lekker vind, dan eet ik het gerust weken achter elkaar. Het recept van dit moment? Healthy mac and cheese met flespompoen en gecarameliseerde ui, jum!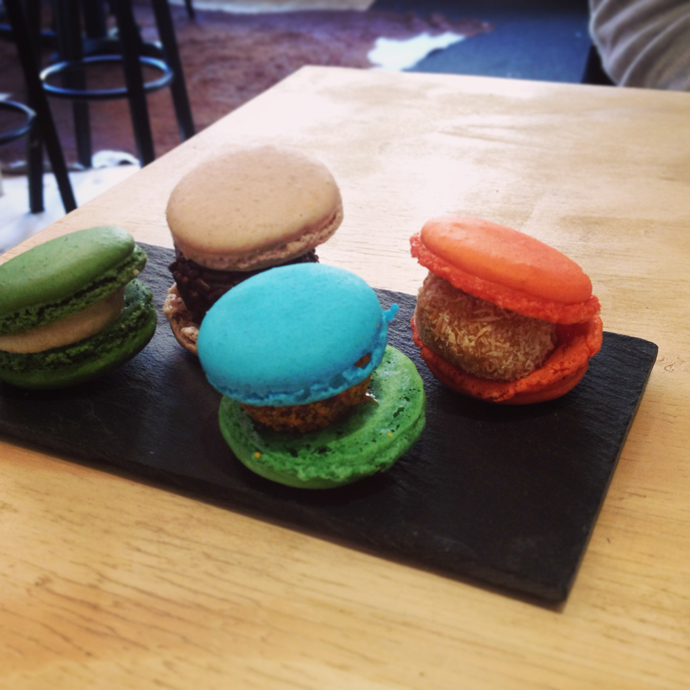 Dinsdag had ik een afspraakje met Sahar en we probeerden de macarons bij Smaek uit en praatten honderduit. Ik ging voor de peanut butter & jelly en de pompoen met kokos. Lekker, maar ze hebben iets weg van bonbons en dat vind ik minder lekker dan chocola, cake of koekjes. Still good though.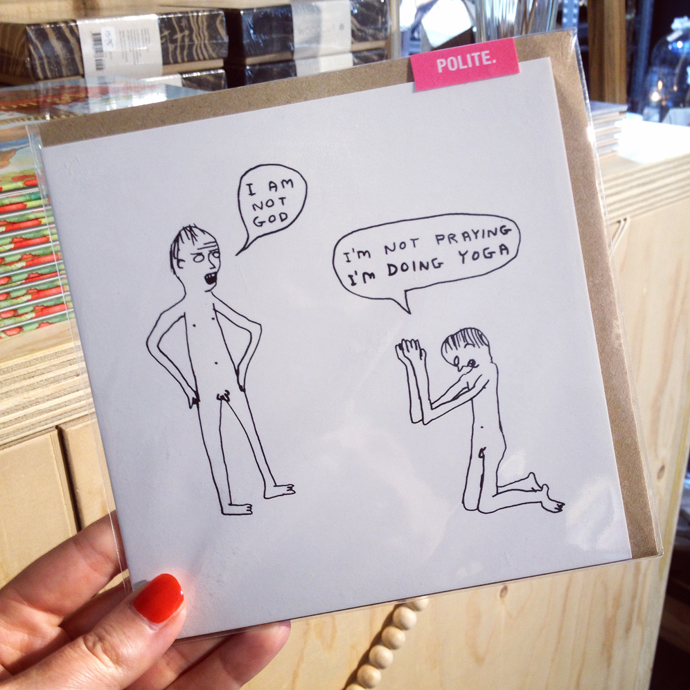 Woensdag was mijn moeder in Groningen en gingen we lunchen, koffie drinken en winkelen. Bij Laif & nuver kwam ik kaarten van David Shrigley tegen, zo tof! Ik ben fan sinds ik zijn werk ontdekte tijdens mijn paar maanden studie in Edinburgh. Ik ben daar zelfs nog naar een expositie geweest. Hij is ontzettend grappig en een beetje grotesk, je moet ervan houden, maar ik vind hem geweldig.
Ook spotte ik hele lieflijke lampjes bij Paperchase in V&D. Ik was heel even verleid, maar ik vind ze toch iets te zoet. In mijn werkkamer is ALLES geoorloofd want het is MIJN kamer, maar dit was een beetje too much. Ik kocht wel een koffertje om dingen in op te bergen bij Flying Tiger en daar gingen de katten bij thuiskomst meteen inzitten. Die foto's vind je bij de kattenbonus dus. ;)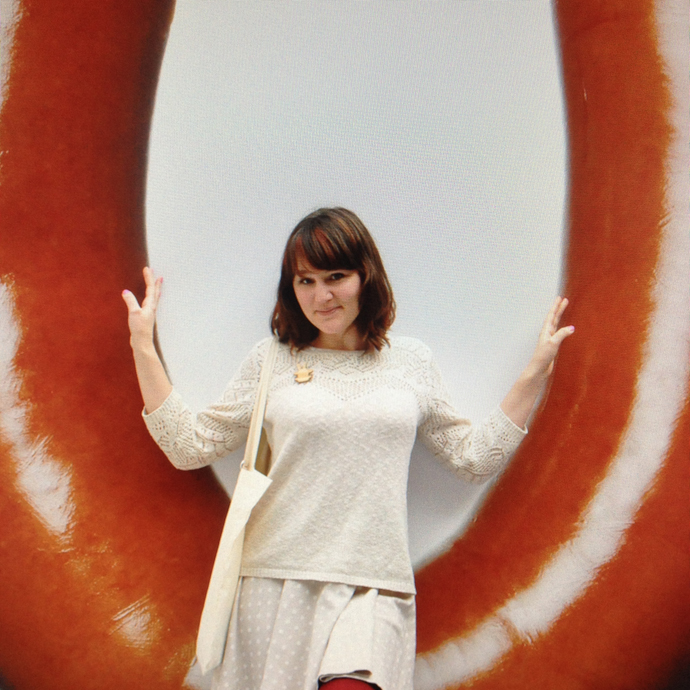 Woensdag publiceerde ik ook het HEMA persdag artikel en ik kreeg zoveel leuke reacties. Vooral op de rookworstfoto, haha. Ik kreeg zelfs het compliment dat mijn haarkleur zo mooi bij de rookworst paste. Thanks! Hihi.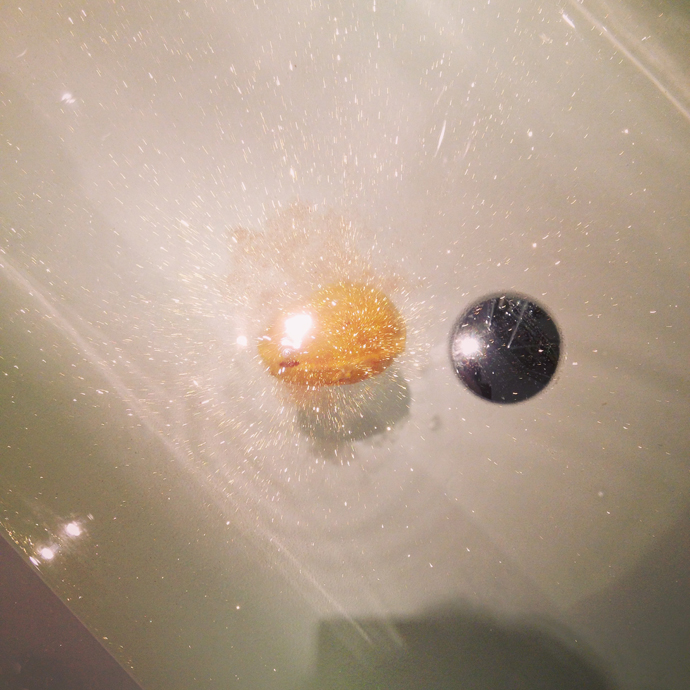 Ik werkte 's avonds nog even heel hard aan het artikel over Lush (dat krijg je als je overdag vrij neemt, dan moet je 's avonds aan de bak). Toen het artikel af was, MOEST ik de golden egg uitproberen en hij was heer-lijk. Overal glitters, hij rook zooo lekker en ik was helemaal vettig toen ik uit bad klom. Echt een aanrader als je nog iets uit de lente collectie wilt halen.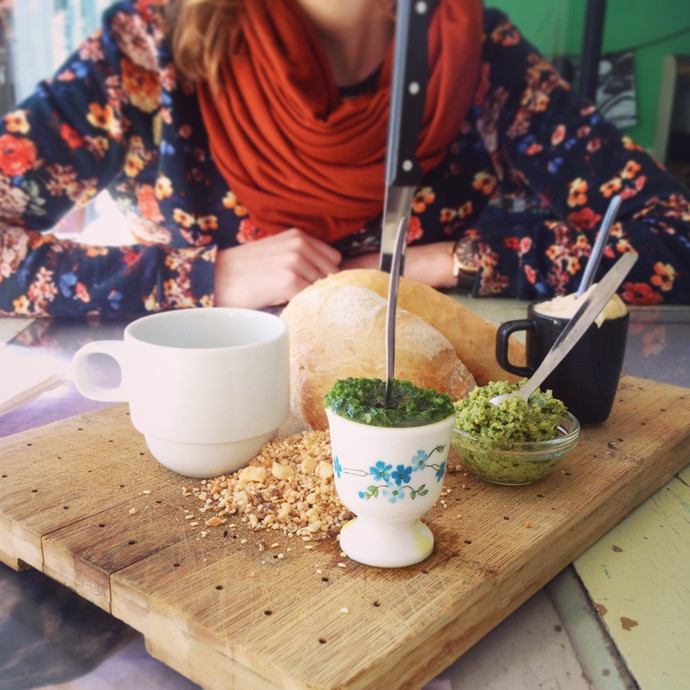 Donderdag had ik alweeeeer een afspraakje (het was de week van de afspraakjes). Dit keer met Linde (van Lindehuis). We gingen lunchen bij het Concerthuis en kletsten bij. We hadden elkaar al zolang niet gezien. Was heel erg leuk om haar weer eens te spreken.
Vrijdagochtend had ik mijn eerste echte autorijles (ik had al wel een proefles van een uurtje gehad) van twee uur. Mijn rij-juf is al iets ouder en is ontzettend lief. En zo schattig, halverwege de les gaat de auto even uit, krijg ik een pakje drinken en een koekje en legt ze met behulp van plaatjes alvast weer wat dingen uit. Ik ben echt zo blij dat ik haar rijschool heb gevonden, haha. Dat gaat helemaal goed komen.
Vrijdagmiddag kwam een mevrouw via marktplaats mijn kast ophalen. De kast is zo'n 20 jaar geleden door mijn vader gemaakt, heeft tien verschillende kleuren gehad en mijn moeder had de deurtjes er al een keertje afgesloopt. Het bovenste gedeelte was stuk, er zat een gat in en hij paste eigenlijk niet helemaal in mijn kamer. Ik had dus besloten dat het tijd was om hem te laten gaan en een nieuw baasje voor hem te zoeken. Dat nieuwe baasje bleek een mevrouw die hoe dan ook die kast twee trappen naar beneden wilde slepen, terwijl hij eigenlijk veel te zwaar voor ons was. Ze noemde me 'slap' omdat ik dat loeizware ding niet kon houden en plukte voor het tweede deel van de kast een wildvreemde meneer van straat. Ik bleef nat van het zweet met een beschadigde muur, blauwe plekken van het slepen en een schamele €25,00 achter. Dat dus nooit meer…
Maar gelukkig heb ik nu eindelijk een beetje ruimte om mijn kamer handig in te delen, dat is dan wel weer mooi…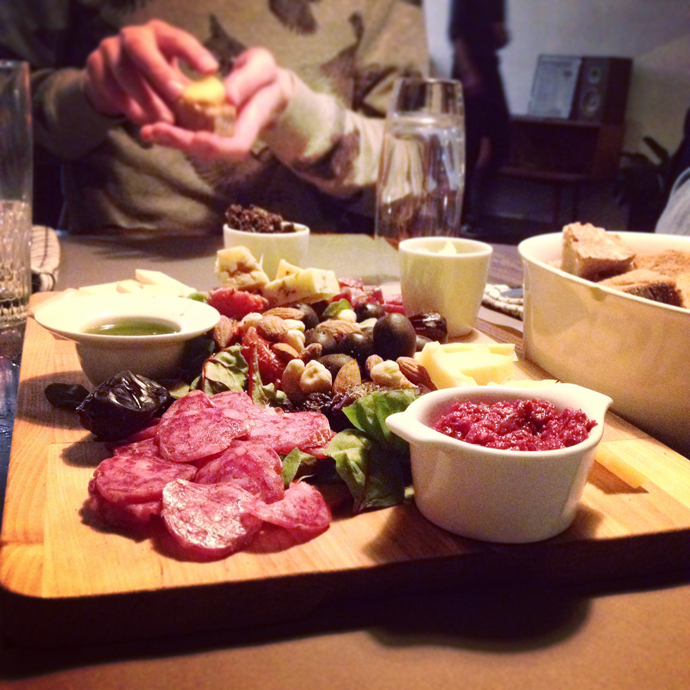 Vrijdagavond kon ik mijn avonturen kwijt bij vrienden en Tom omdat we een hapje gingen eten bij Pernikkel (aka mijn nieuwe favoriete restaurant). Ik had er al veel fluffy pancakes en lekkere broodjes naar binnen geschoven, maar het diner had ik nog niet geprobeerd. En dat was goddelijk. Pernikkel is ontzettend betaalbaar (ik weet niet hoe ze het voor elkaar krijgen) en de mini kaart verandert iedere week. Dus ik denk dat ik er nu NOG vaker te vinden ben.
KATTENBONUS!
♥♥♥
Nog een hele fijne zondag iedereen!
♥♥♥
Vind je het leuk om te zien wat ik de hele week uitspook? Volg Team Confetti dan op instagram.