This nail art matches my new pink sneakers that I'm going to wear A LOT.
Afgelopen zaterdag kocht ik eindelijk de roze gympjes die ik al zo lang wilde hebben. Ze zijn roze met grijs en een heel klein beetje geel. Ik ben van plan ze nonstop te gaan dragen deze week en daarom moesten mijn nagels daar natuurlijk wel bij matchen. Dus deed ik weer eens een van mijn favoriete makkelijke nailarts: french manicure, maar dan anders…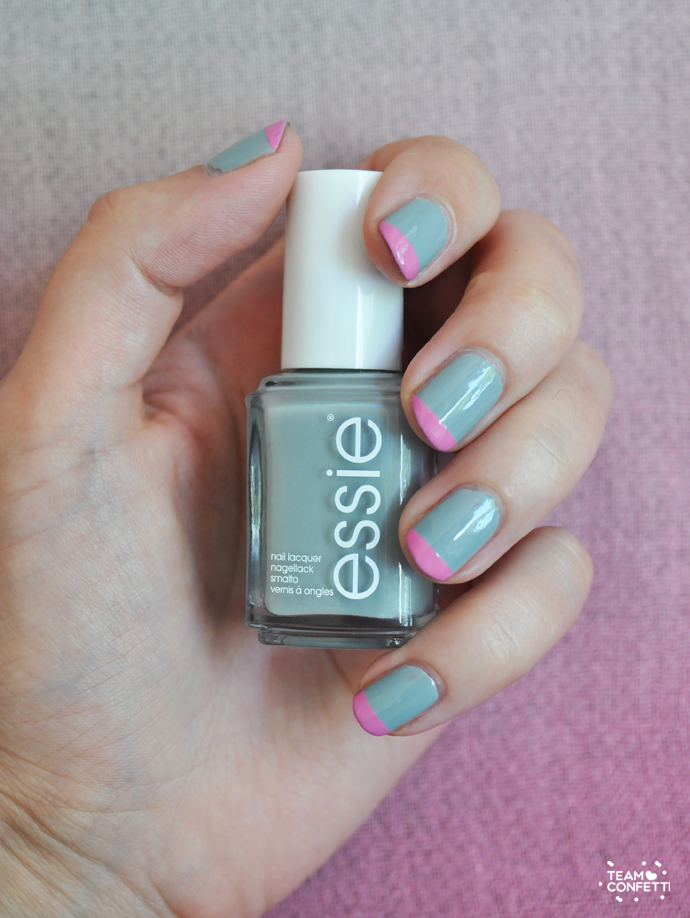 Maximillian strasse her by Essie.
Deze grijze kleur van essie is zo'n goede koop geweest! Hij lijkt een beetje saai en op zichzelf zou ik hem niet zo heel erg snel dragen. Maar in combinatie met een andere kleur of een beetje glitter is hij geweldig. Hij past overal bij. En zo ook bij fel roze.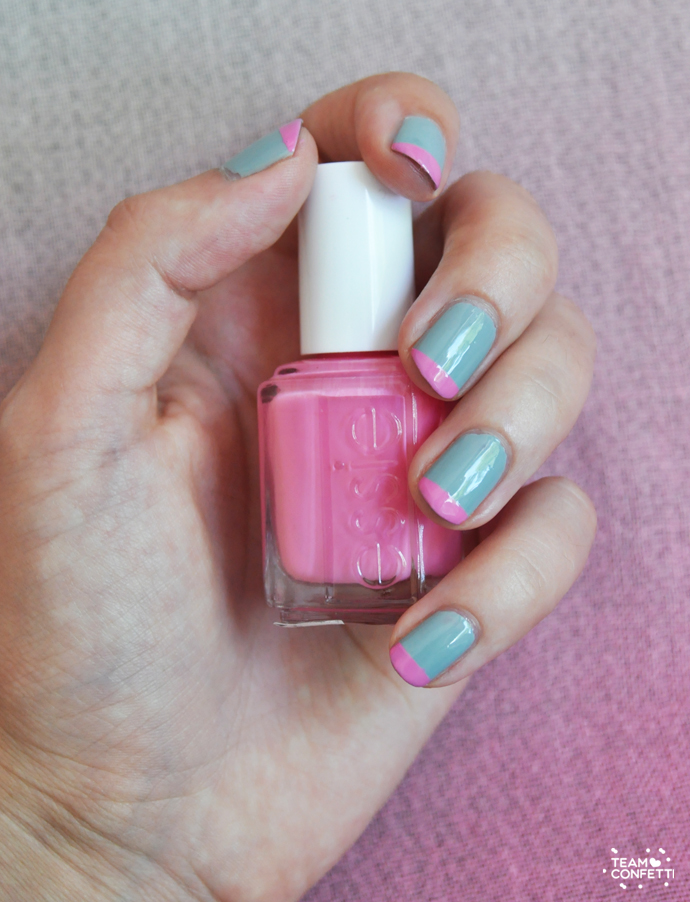 Lovie dovie by Essie.
Om de french manicure te maken heb je geen afgeronde speciale stickers nodig of een hele vaste hand. Zoals altijd is een rolletje plakband meer dan genoeg om een leuke nailart te maken. Plak simpelweg het bovenste topje van je nagel af, lak dik de roze lak eroverheen en verwijder meteen voorzichtig de plakband. Het valt helemaal niet op dat de topjes niet mooi rond aflopen, zoals bij een originele french manicure. Het effect is hetzelfde, alleen met deze kleuren een stuk speelser.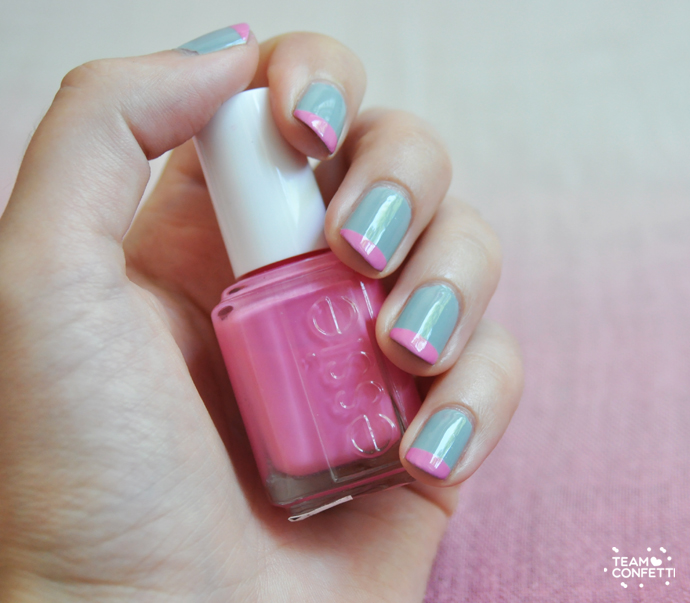 Nailart made with tape.
Dit is trouwens mijn allereerste Essie lakje dat ik ontving toen ik honderd jaar geleden lid was van Glossybox. Ik dacht toen dat ik hem heel erg weinig zou dragen omdat hij zo opvallend barbieroze was. Ha! Ik schrik nu niet meer terug van wat voor kleur dan ook. Het maakt me ook niet meer uit of het wel bij mijn kleding past. Grappig dat je daar zo in kan veranderen :)
***
Ga je deze nailart ook maken? Ik zou heel graag het resultaat willen zien! Tag ons op instagram (@teamconfetti) of stuur me een emailtje (olga@teamconfetti.nl).
***
Essie nagellakken kosten €9,99 en zijn verkrijgbaar bij de meeste filialen van Etos en DA.