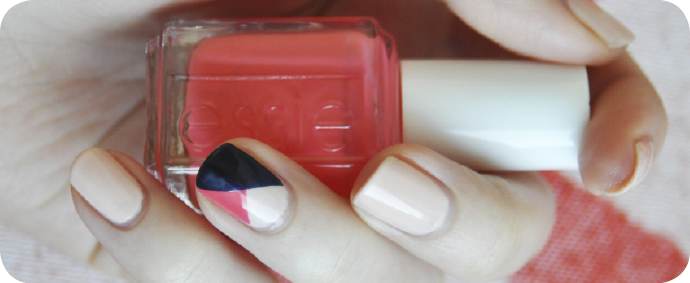 The sun shines brighter every day, spring is almost here – nails!
Het wordt steeds vroeger licht en steeds later donker. Ik geniet van de zonnestralen en lakte mijn nagels in het-wordt-lente-en-het-is-steeds-langer-licht-sfeer.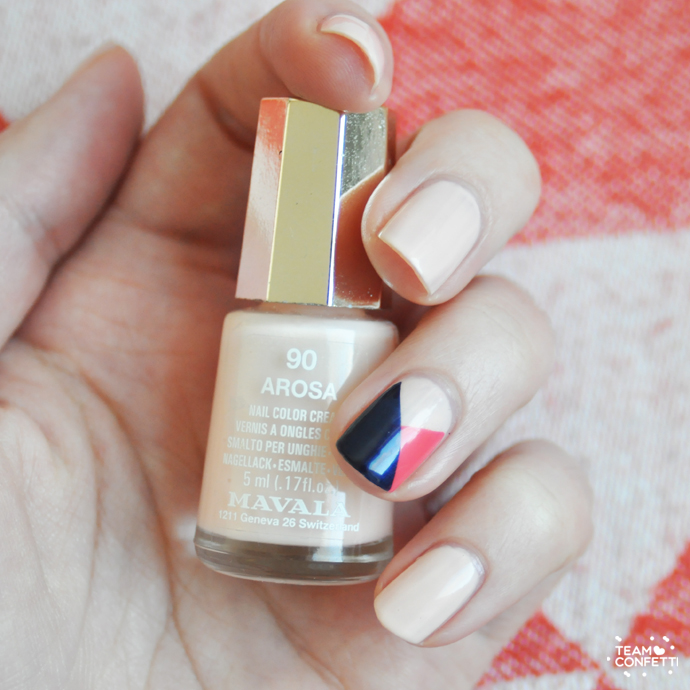 As a base I used Mavala's Arosa. This polish is quite sheer so I used four coates.
Voor deze nailart lakte ik eerst al mijn nagelsmet dit gebroken witte lakje genaamd Arosa van Mavala. De dekking was niet zo best en daarom moesten er wel vier (!!!) laagjes op. Ik denk dat het de bedoeling is dat dit lakje wat door schijnt en daarom zo slecht dekt. Maar het kwastje is fijn, het kleurtje prachtig en lakt gemakkelijk. Ondanks de vier laagjes ben ik dus niet ontevreden. Maar als ik ditzelfde kleurtje van een ander merk vind dat in twee laagjes dekt, zeg ik dit schatje wel gedag.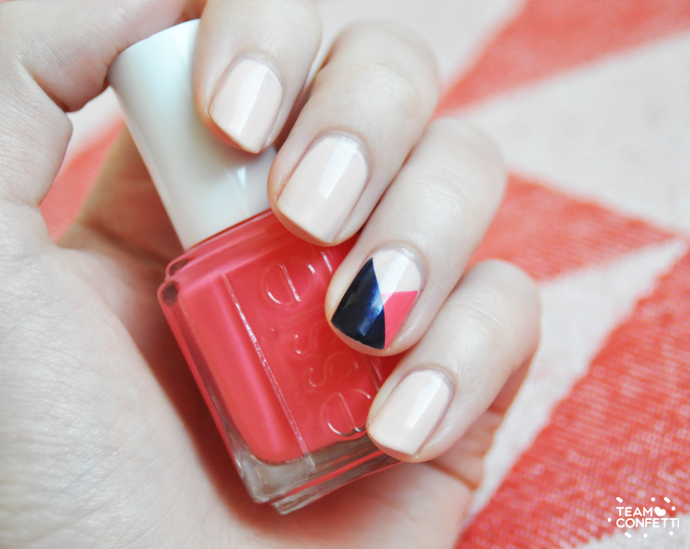 I used scotch tape to cover a part of my nail. I painted my nail with Essie's Cute as a button and removed the tape immediately.
Ik ging voor lekker makkelijk en besloot een accentnagel te doen, in plaats van ze allemaal van driehoekjes te voorzien. Met een plakbandje plakte ik de helft van de nagel van mijn ringvinger af en lakte een laagje Essie's cute as a button eroverheen. Vrijwel direct daarna trok ik voorzichtig het plakbandje eraf en er bleef een roze driehoekje over.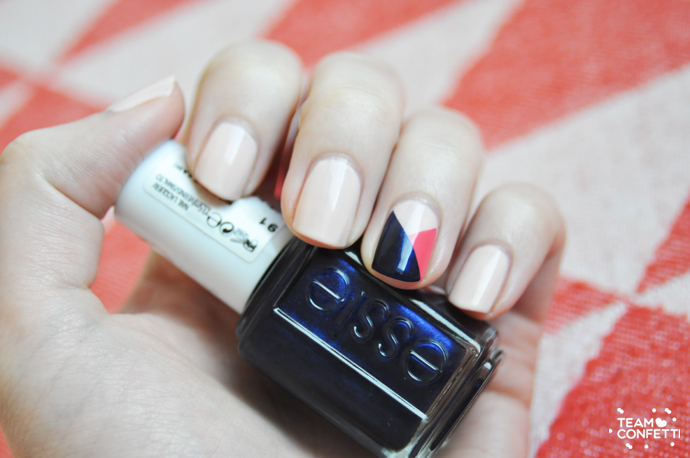 I waited until the nailpolish was dry and repeated the previous step with Essie's Midnight Cami.
Ik heb gewacht tot de lak heel goed droog was en herhaalde de vorige stap met donkerblauw aan de andere kant van mijn nagel. Deze blauwe kleur is van Essie en heet Midnight Cami.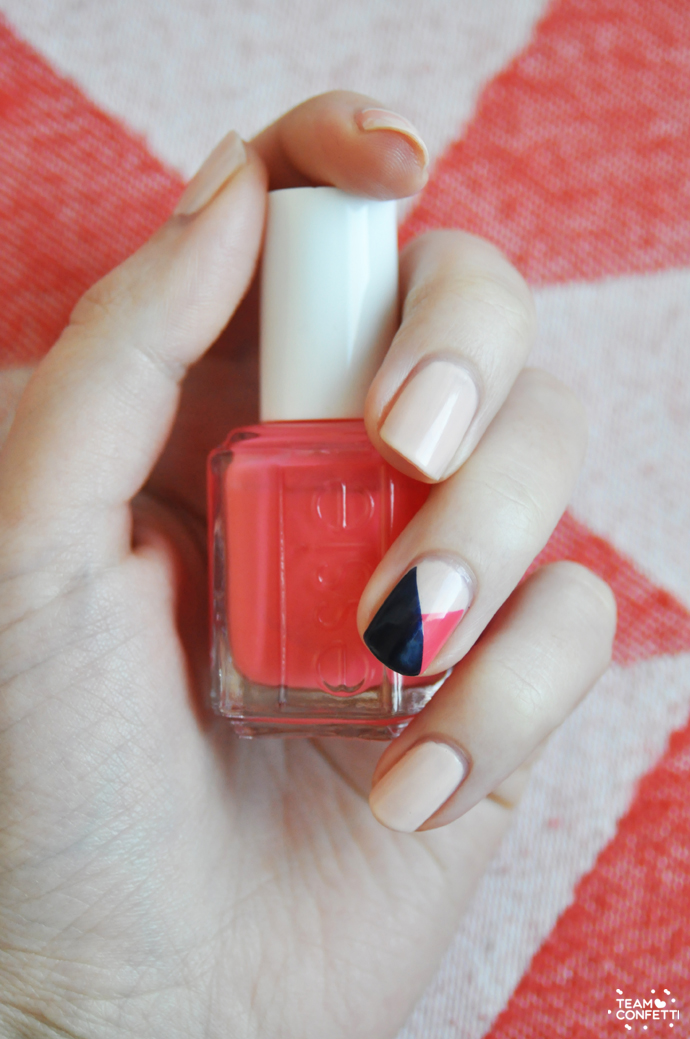 Et voila! Lekkere luchtige lente nagels!
***
Mavala is te koop bij o.a. DA en Douglas en kost €4,99. De nagellakjes van Essie kosten €9,99 en zijn o.a. verkrijgbaar bij Etos en DA.
***
Wat heb jij vandaag op je nagels vandaag?
What are you wearing on your nails today?